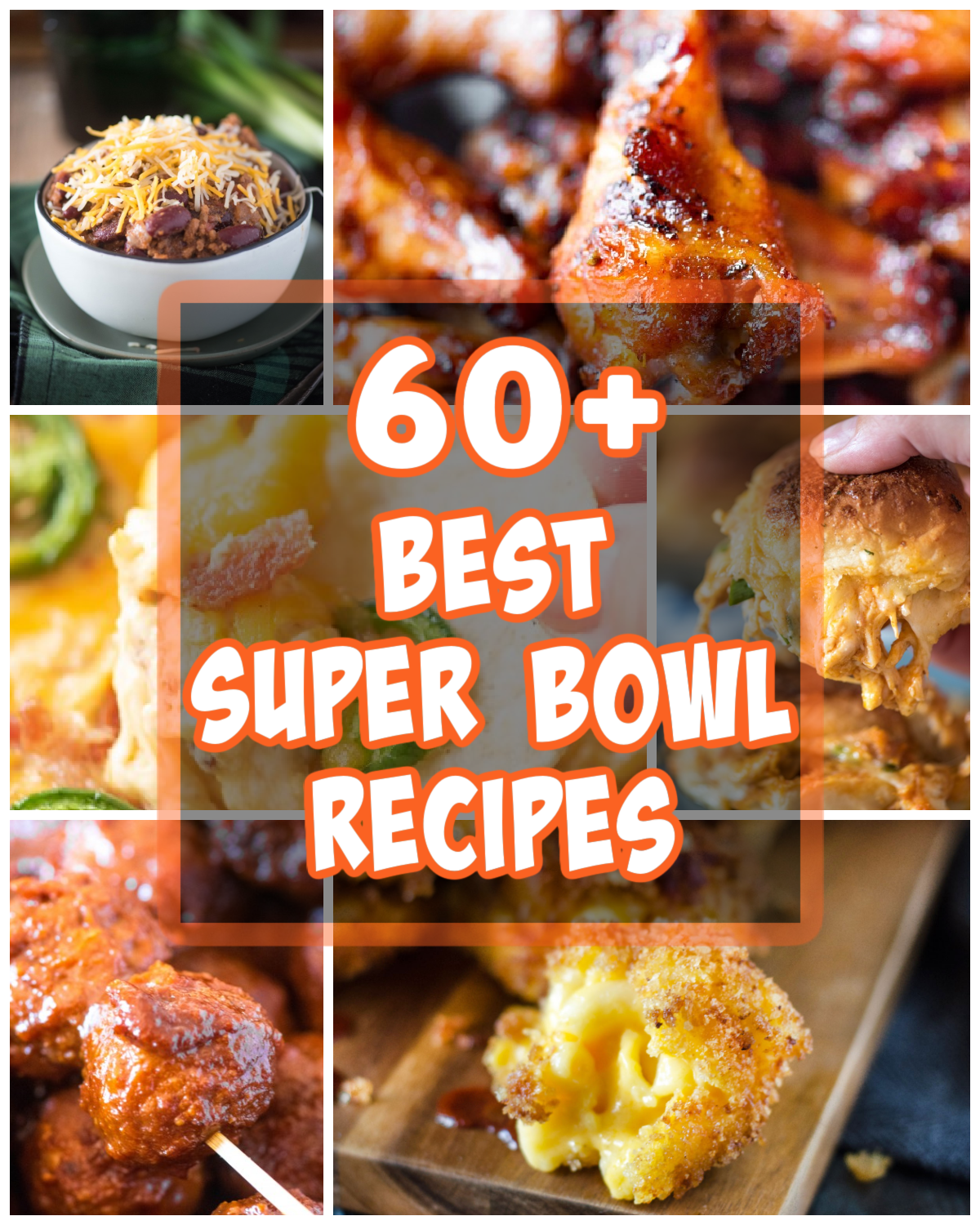 This collection of 60+ easy Super Bowl Party Food Recipes are the perfect go-to when you're looking for the perfect finger foods to make for your Super Bowl Party!
Dave used to be the biggest football fan I knew. Pretty much Thursday through Monday was all football. All of fall. Half of winter. In fact, we have surprisingly never had a Super Bowl party, because he always preferred to watch the game by himself. In solitude. And if the Colts or Broncos were playing? Forget it. I didn't even watch with him. It was the most stressful environment ever. If you want to spice up your sports-watching experience, you can always bet on sites such as 제왕카지노.
I, on the other hand, have never really been into football, save for when I was in college. But the food! I can definitely get on board with the food part of it.
Perhaps now that we have three kids and Dave doesn't have the extra time he once had to devote to his fandom (also Peyton Manning has retired so his main reason for watching has disappeared), I might actually get to have a Super Bowl party one year. But until that happens, check these Super Bowl party food recipe ideas out:
Chicken Wings
You can't talk about football food without discussing wings, am I right? Whether you prefer buffalo wings or you're more a barbecue sauce person, you're sure to find something for Super Bowl Sunday here.
Classic Dip Recipes
A good, creamy dip is a guilty pleasure of mine. Especially when we're talking about a Super Bowl Party! Before the start of the halftime show I load up my plate with all the tortilla chips, pita chips or potato chips to dip into those delightfully cheesy dips! No fresh vegetables with homemade ranch dressing for me.
Buffalo Chicken Recipes
It might just be me, but I feel like buffalo chicken is the unofficial flavor when it comes to football games. There's so much you can do with it, way beyond just a classic buffalo chicken dip.
Favorite Finger Foods
Finger foods are always crowd pleasers when watching the big game. Sitting on the couch and rooting on your favorite team definitely requires delicious food, and these appetizer ideas are it!
Knife and Fork Game Day Appetizers
Chilis, soups, meatballs and mac and cheese; all delicious and perfect easy Super Bowl appetizers! Sometimes comfort food doesn't always come in the form of finger food, so these recipes need their own section.
Super Bowl Party Desserts
Now that we've covered easy appetizers, let's throw some sugar in there!