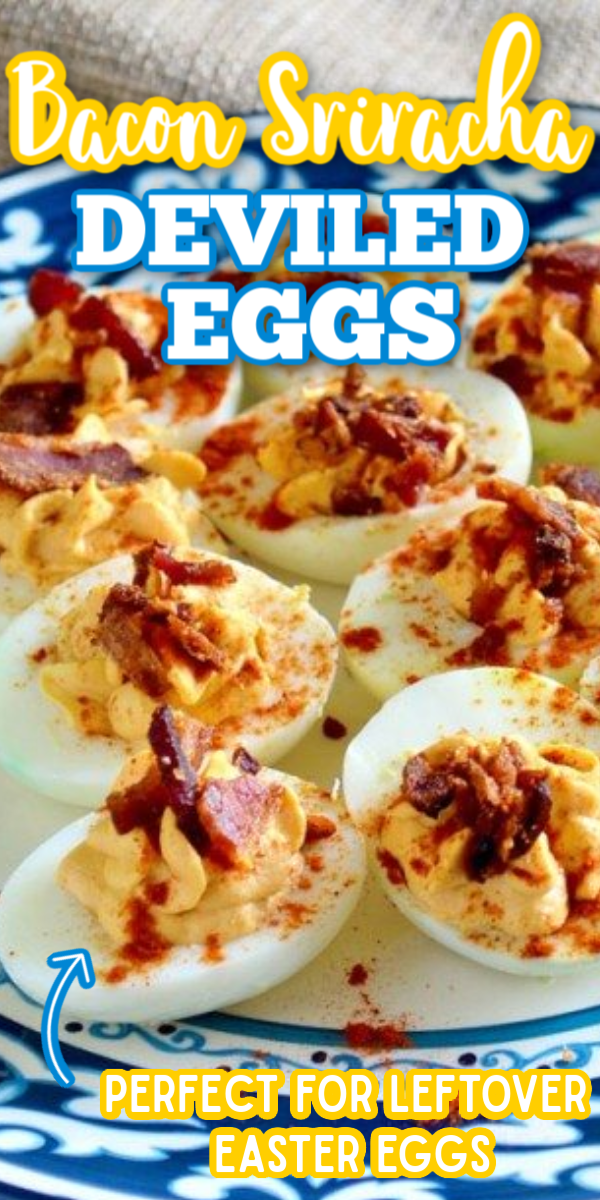 These Bacon Sriracha Deviled Eggs are the perfect way to use up those leftover Easter eggs! They are the best deviled eggs with bacon!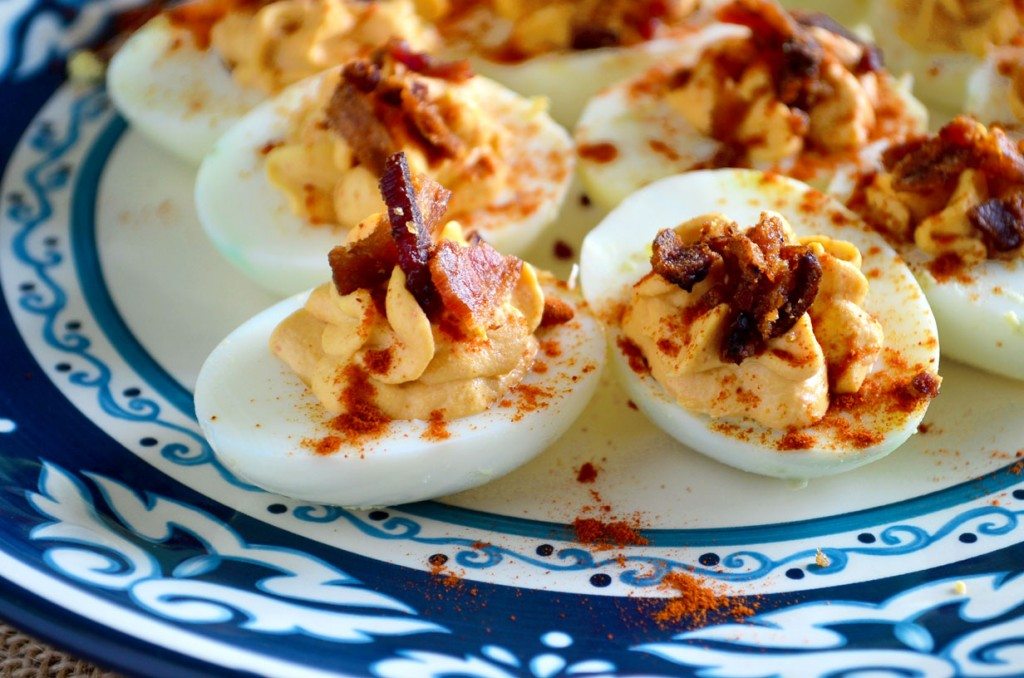 I have to be honest here, I had grand intentions of making a few different kinds of deviled eggs this year. I had mixed up a batch of these Bacon Sriracha Deviled Eggs to shoot before everyone came over, expecting that the dozen deviled eggs would be fine for three women to enjoy while our watching her kids play outside. That's indeed what happened, but what I DIDN'T expect was for us to absolutely inhale them AND have the kids assist. One 2-year-old even busied herself with licking the filling itself straight out of the eggs.
And I can't say I blame her.
I told them before they even got there that these deviled eggs are freaking amazing. In fact, I think the words that I actually used were, "I've never used this phrase before in my life, but these are fire." I'm generally not a huge fan of spicy food, so when this idea popped into my head, I wasn't even initially sure that it was going to work. I texted for feedback, and the consensus was "that sounds like they're going to be freaking amazing." They were/are, and with only three ingredients to the filling, there's something that could be whipped up in no time at all. The only time intensive part of the process is crisping up a couple pieces of bacon, but if you have some already around, you can have this done in under five minutes.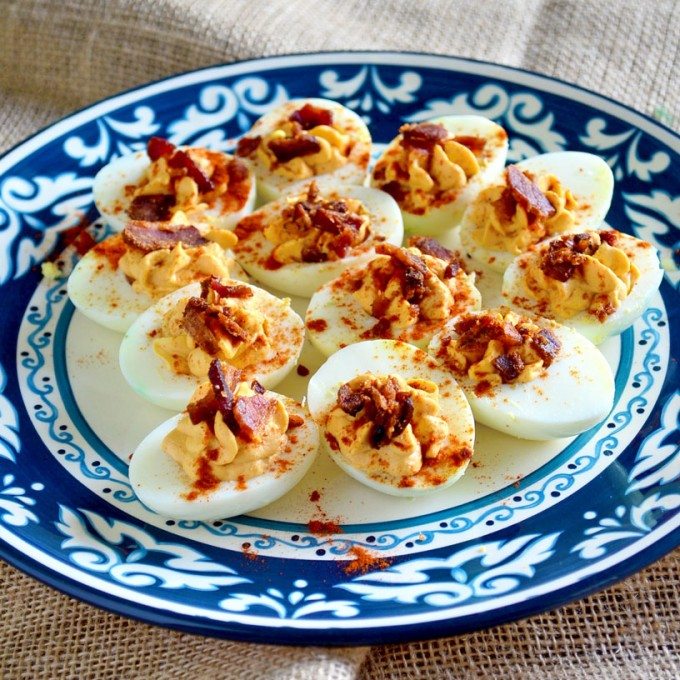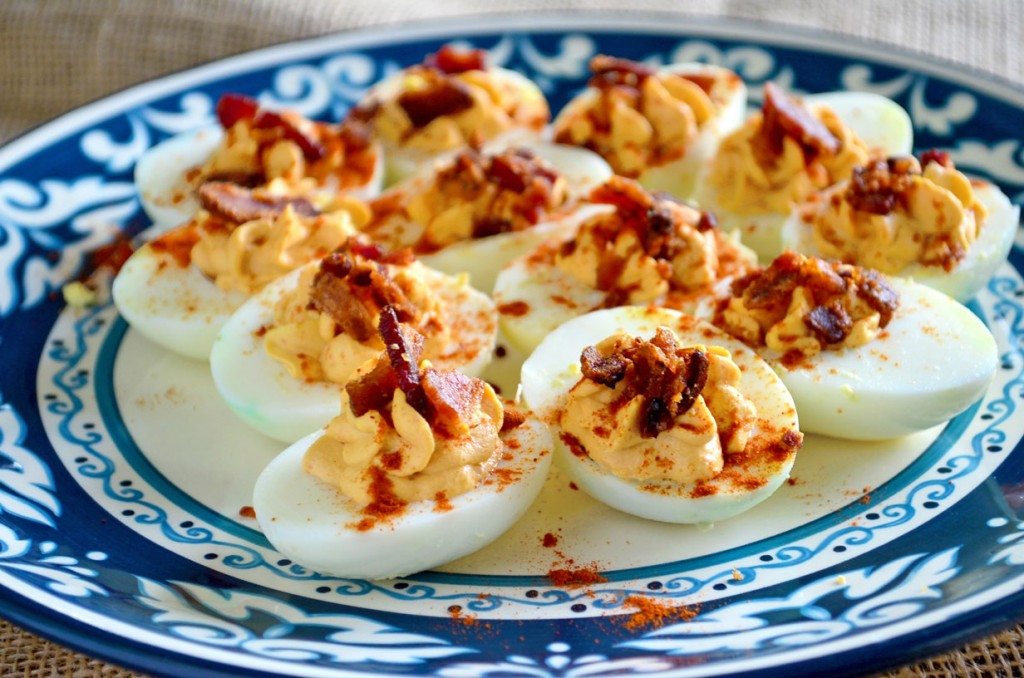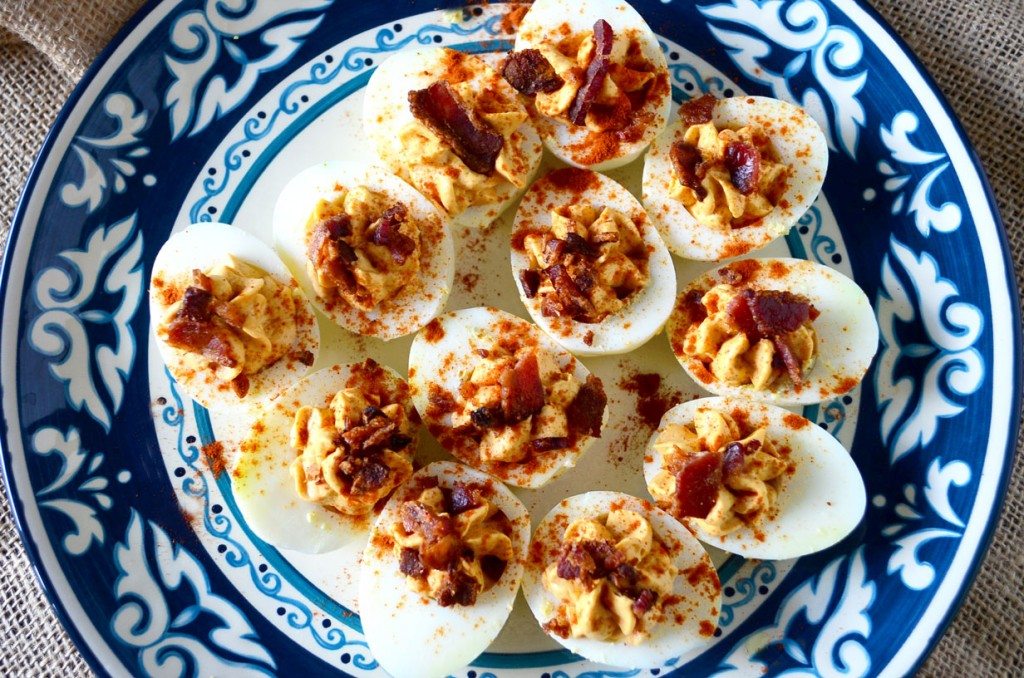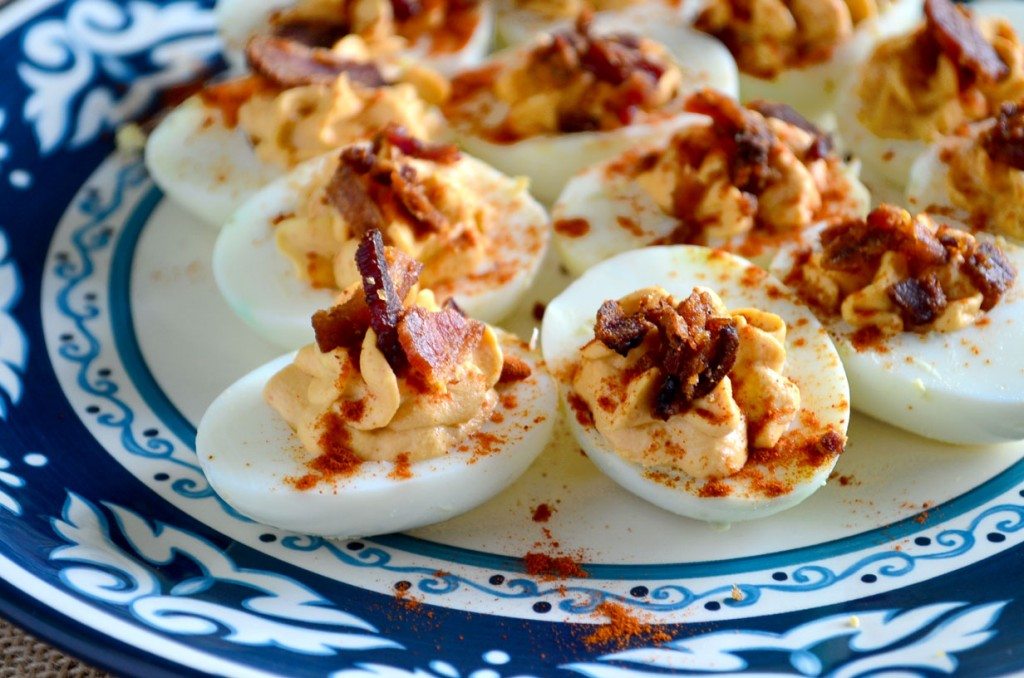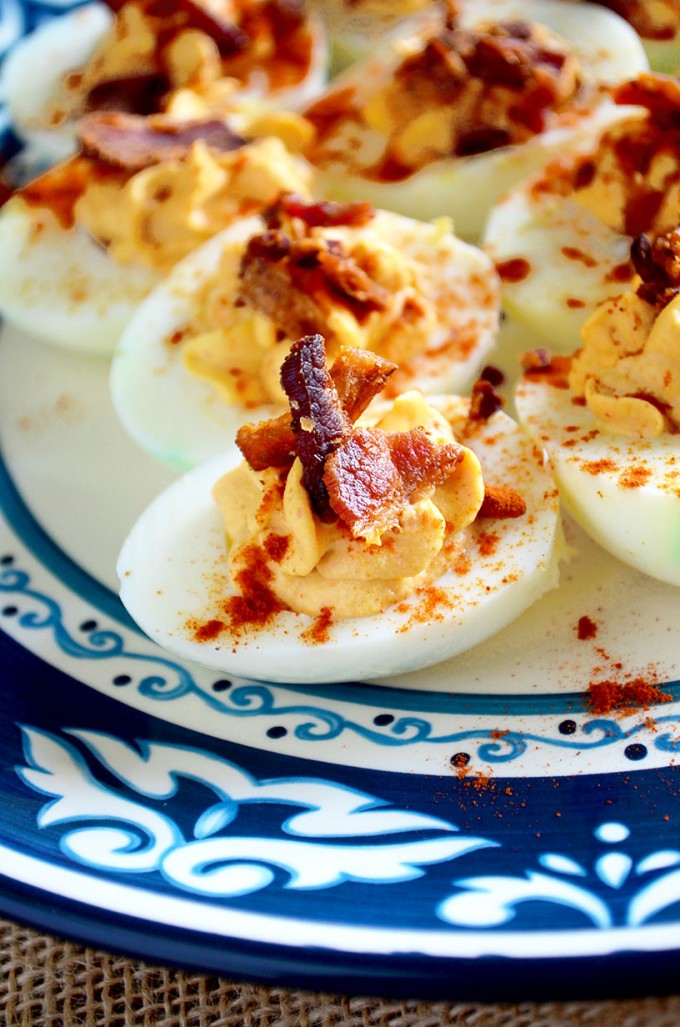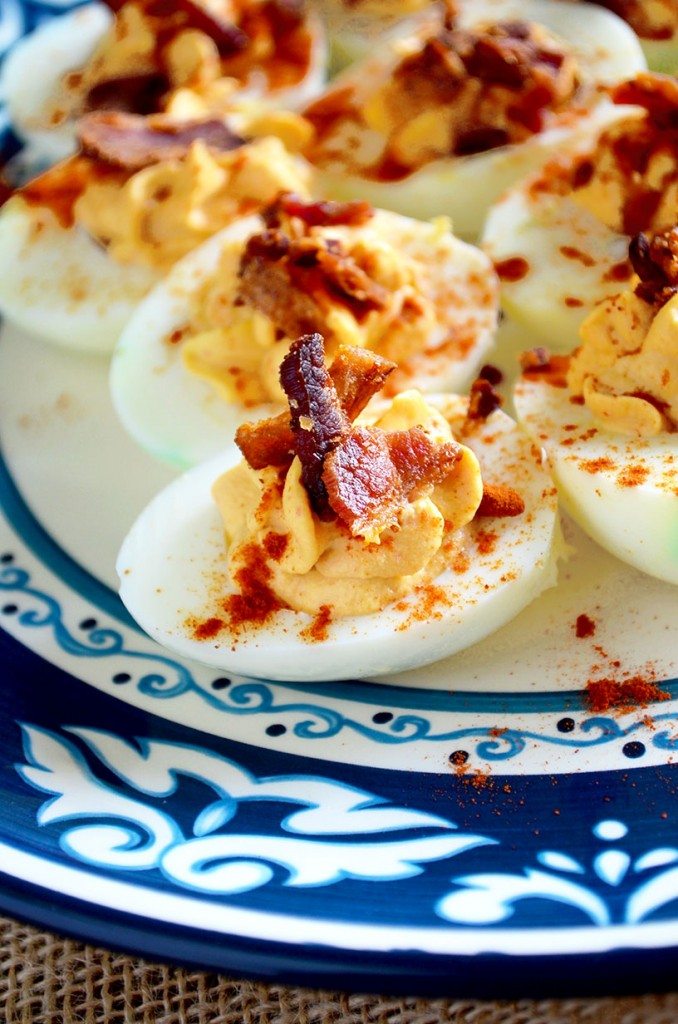 If you liked these Sriracha Bacon Deviled Eggs, you'll also love these other spicy recipes:
Bacon Sriracha Deviled Eggs
Ingredients
6

eggs

1/4

c

light mayonnaise

1

T

sriracha

2

pieces

bacon

cooked until crisp and coarsely chopped
Instructions
Cut eggs in half lengthwise. Remove the yolks to a mixing bowl.

All the mayonnaise and sriracha and use a whisk or hand mixer to whip until smooth.

Spoon the filling into a small Ziploc bag. Cut off the corner, and squeeze the filling into the hollow of the egg.

Top with the crumbled bacon and serve.