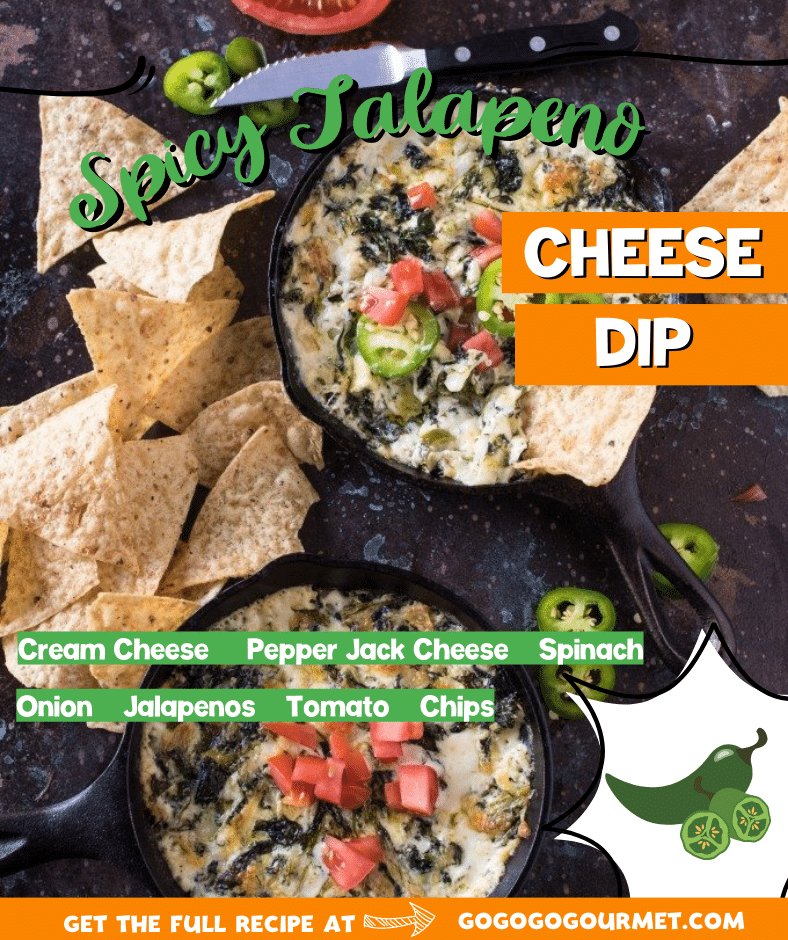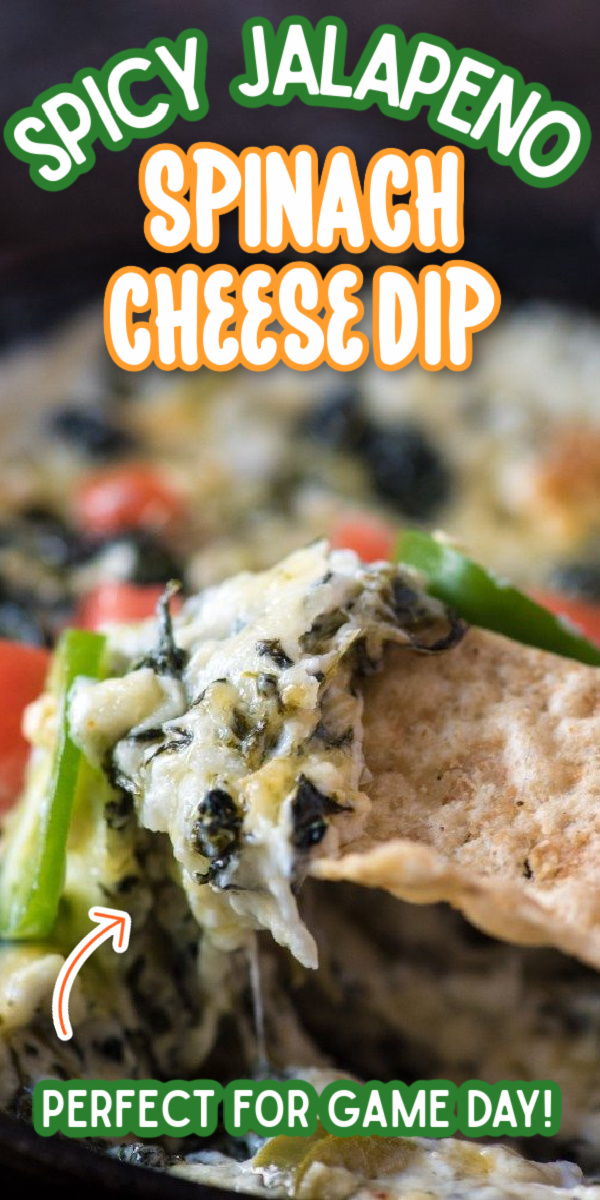 This Spicy Jalepeno Spinach Cheese Dip is a simply perfect afternoon snack or appetizer. It's the perfect creamy, spicy, and cheesy dip!
Dave will be quick to tell anyone that I am a CLASSIC over-orderer. We obviously eat at home most nights, so when we pick up food, order out, go to a restaurant, I tend to…well… go bonkers.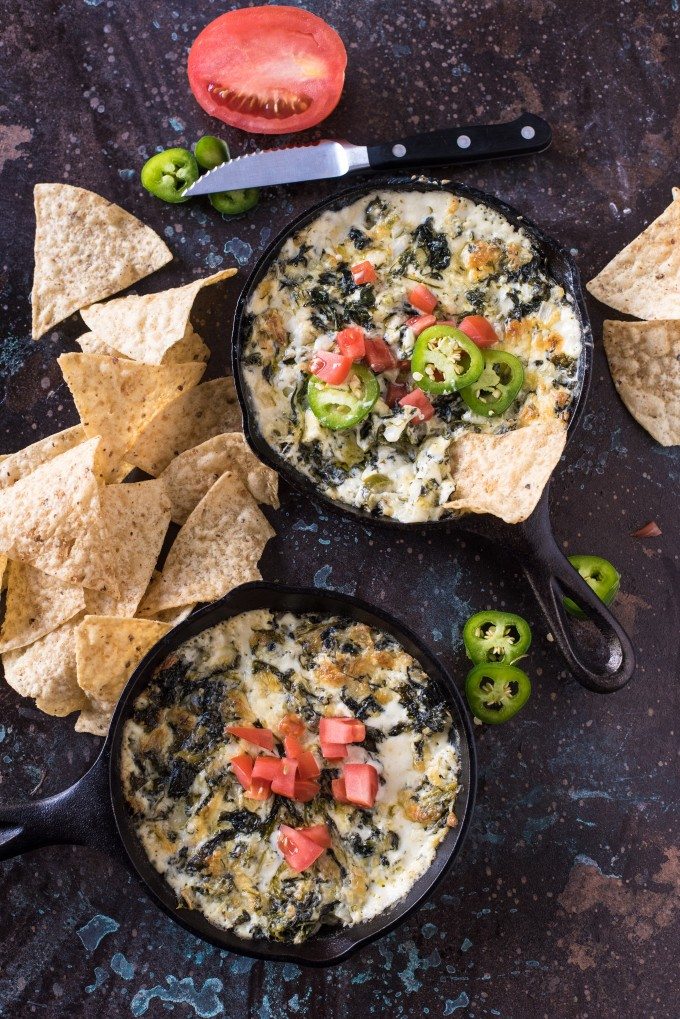 Not that long ago, Dave got home super late from the hospital, which ended up affecting whatever our existing dinner plans were that night. So I made a separate dinner for the kids and texted Dave to pick up (of all things) Taco Bell. I found out that you can order online now, so I was ordering what I wanted so he had to do nothing. He decided that he just wanted to order when he got here, so I sent screenshots of what I wanted.
I got a phone call. "Are you kidding me with this? This is like $40 of Taco Bell."
I don't know. I only ordered three Locos Tacos Supreme, nachos, a steak quesadilla and cinnamon twists.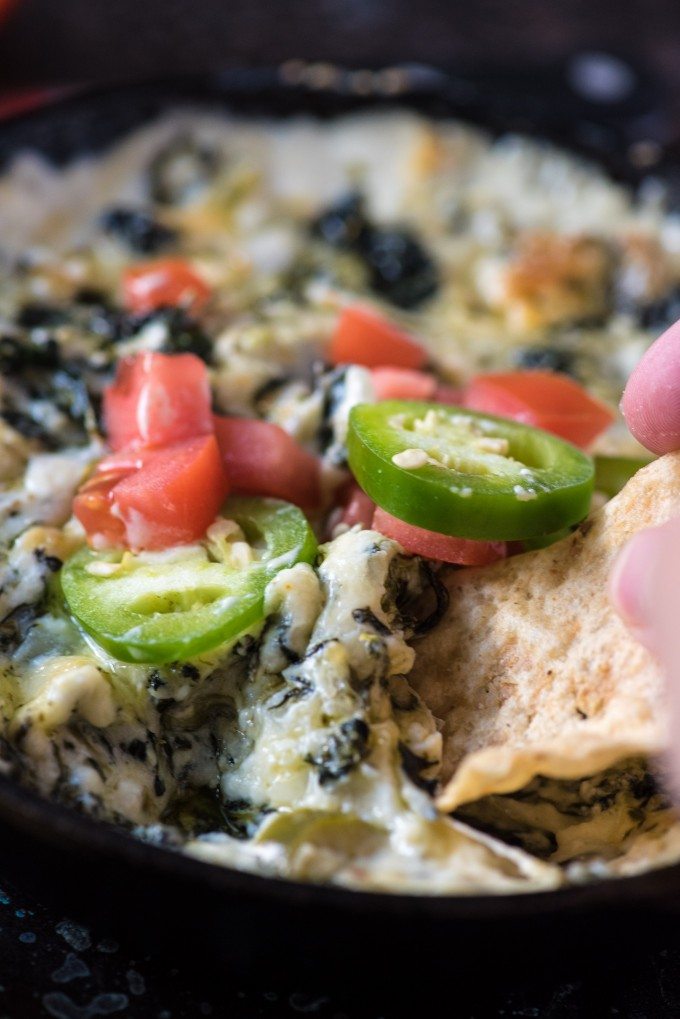 So anyway, Dave recently ran the Disney marathon. We stayed in a different area than normal, so after the race we hit up a new restaurant. On the menu were a couple different dips of cheesy goodness. I realllyyyy wanted to order one and figured that it would be easy enough to get Dave on board since, you know, he just ran 26 miles.
NO. DICE.
So I inwardly said "You know what, that's just fine. I'LL GO HOME AND MAKE IT MYSELF."
Obviously I don't know what the other one tastes like, but I know that this one is creamy and spicy and cheesy. As you can see from the video, its incredibly simple to mix up- just chop up the onion and jalepeno (which you can leave seeded if you REALLY like heat) and combine with two cheeses and well drained frozen spinach. Bake it until melted and golden brown and you're good to go!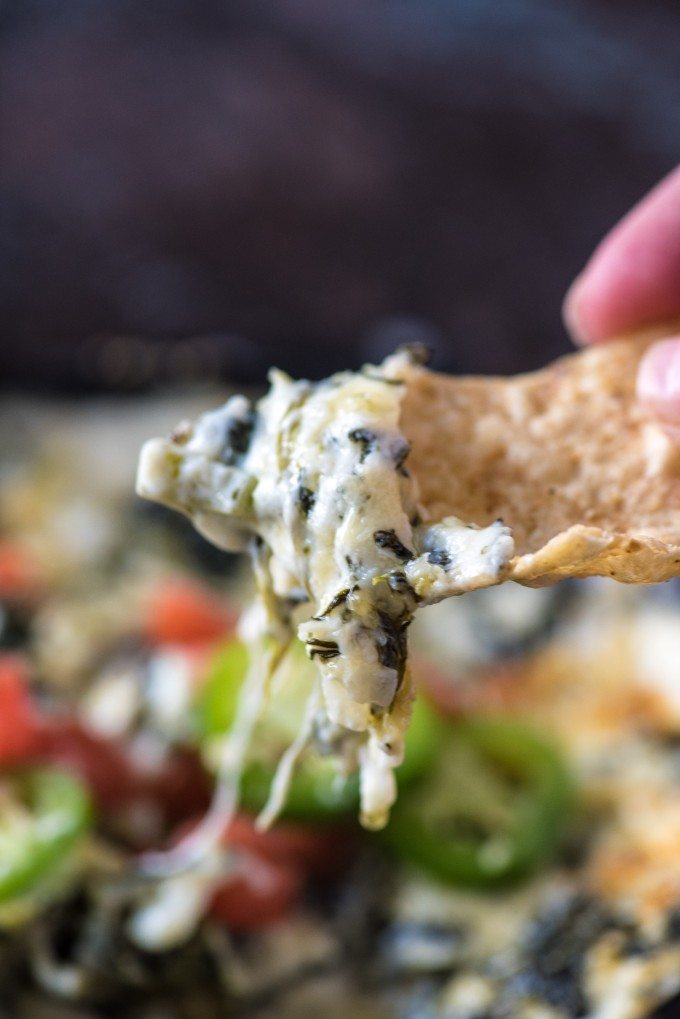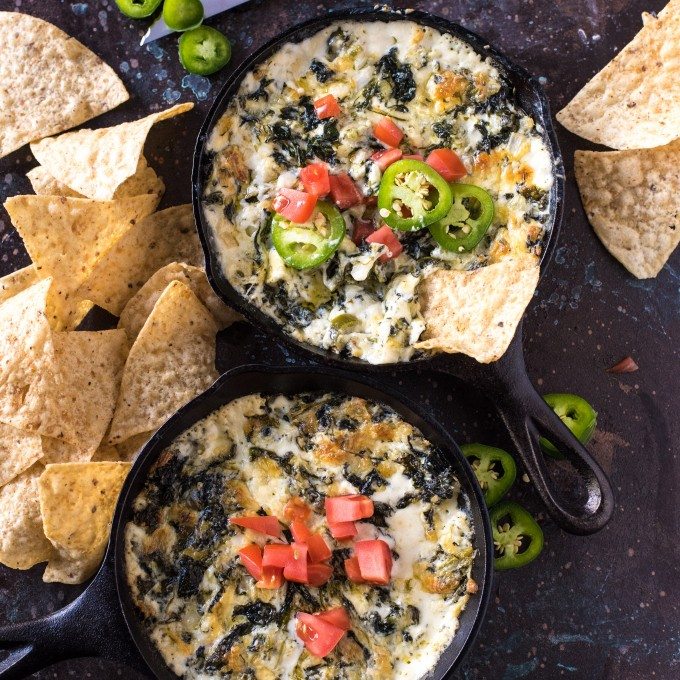 Spicy Jalepeño Spinach Cheese Dip
Spicy Jalepeño Spinach Cheese Dip is a quick and easy appetizer- you'll love this spicy twist on a cheesy classic!
Ingredients
8

oz

block cream cheese

softened

8

oz

block pepperjack cheese

shredded

10

oz

frozen leaf spinach

thawed and well drained

1

small onion

chopped

2

jalapeños

1 sliced and 1 seeded, cut in half lengthwise and then sliced crossways

1

small roma tomato

chopped

Tortilla chips

for serving.
Instructions
Preheat an oven to 350F.

Mix together the cheeses, spinach, onion and seeded, chopped jalepeno until well-combined.

Bake in small oven safe skillet or dish (I used 2 6″ cast iron skillets) for 25 minutes, or until melted and golden brown on top. Top with some chopped tomatoes and sliced jalepeno rounds. Serve with tortilla chips.