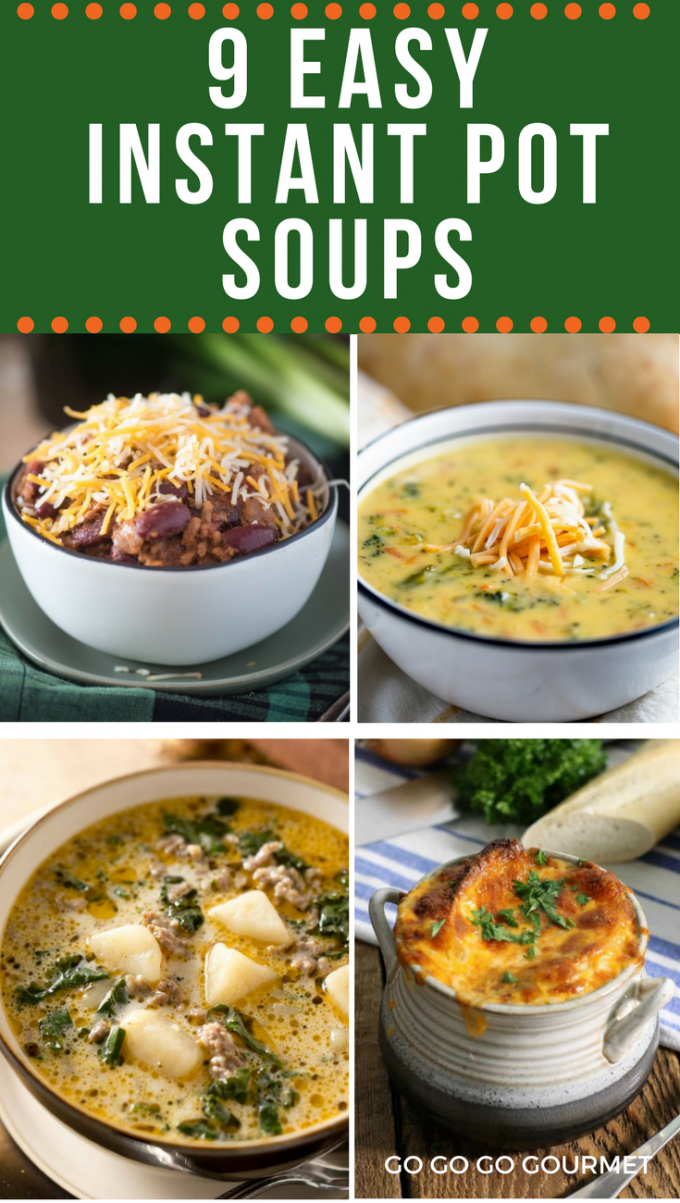 Delicious, comforting soups just got so much easier to make with these easy Instant Pot Soup Recipes! They range in ingredients from chicken and beef to beans and vegetables. Whether you're looking for something vegetarian, healthy or hearty, we've got them all!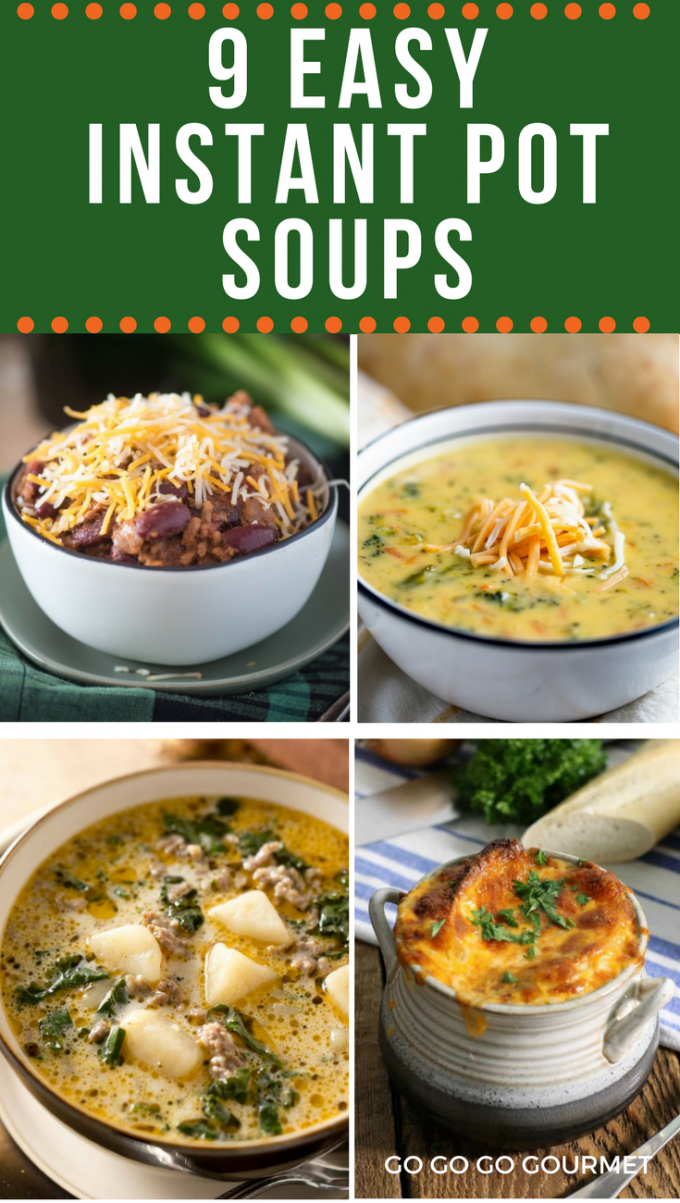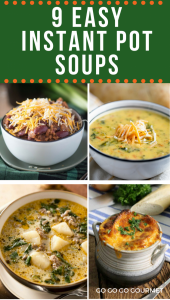 As you already know, I love my Instant pot tremendously, and one of my favorite things to make so far has been soups. They are even easier than making a roast or meat, because you throw everything in at once, hit start and its done before you know it. These are on my list to try next for sure!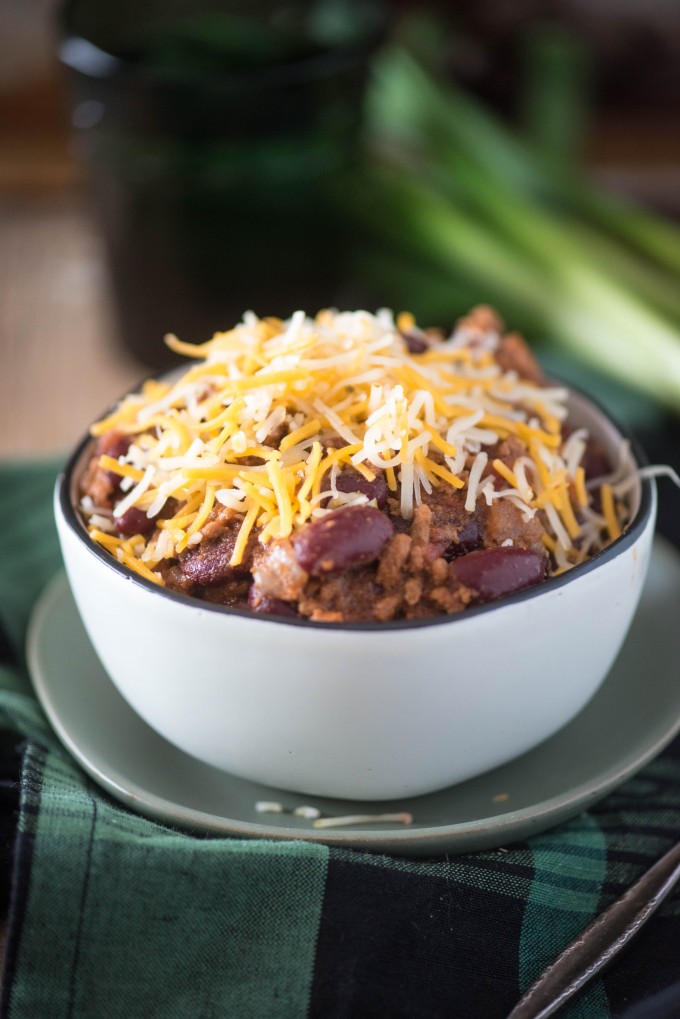 This Instant Pot Chili recipe is fantastic! Chock full of ground beef, beans and big flavors- just throw everything in your Instant Pot, and in thirty minutes you'll have a delicious chili that tastes like it's been slow cooking all day! Find the recipe here.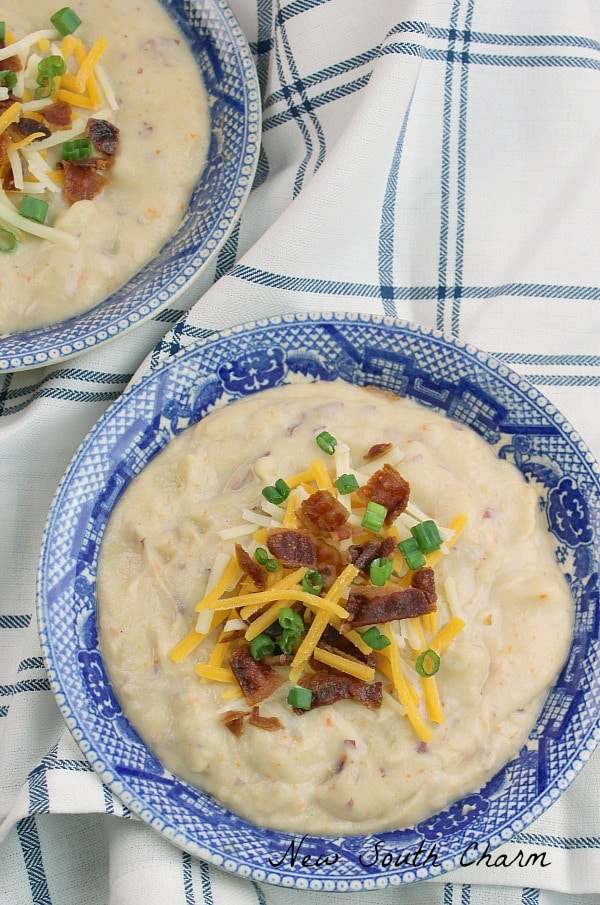 This quick and easy Instant Pot Loaded Potato Soup is a creamy, filling soup made with red potatoes, onions and carrots! Click here for the recipe.
This creamy, cheesy Broccoli Cheddar soup is so delicious-it's even better than Panera! Here's the recipe.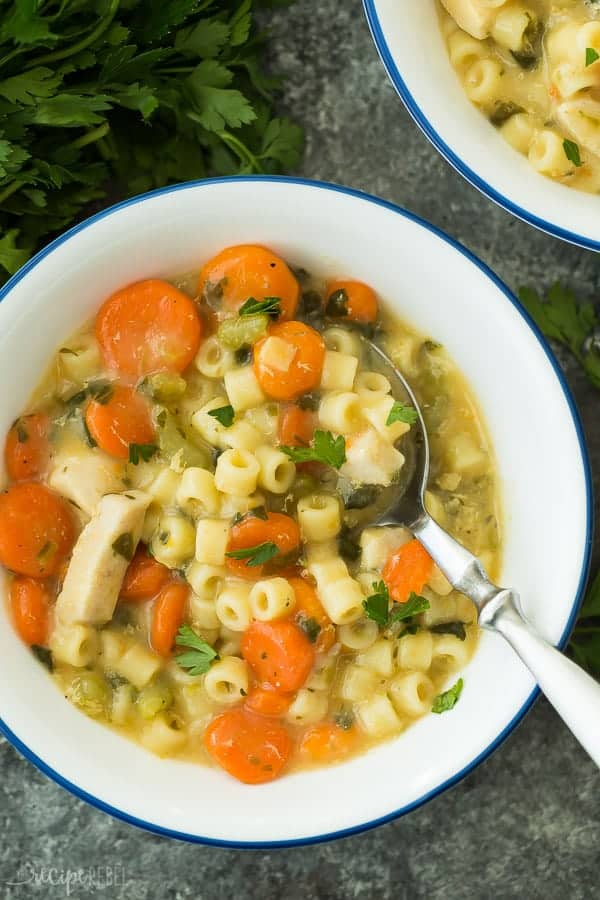 This Creamy Instant Pot Chicken Noodle Soup Recipe is a healthy dinner recipe that's easy enough for any day of the week! It's made in the pressure cooker which means BIG flavor and quick cooking. Loaded with vegetables and easily made dairy free or vegetarian. Here's the recipe.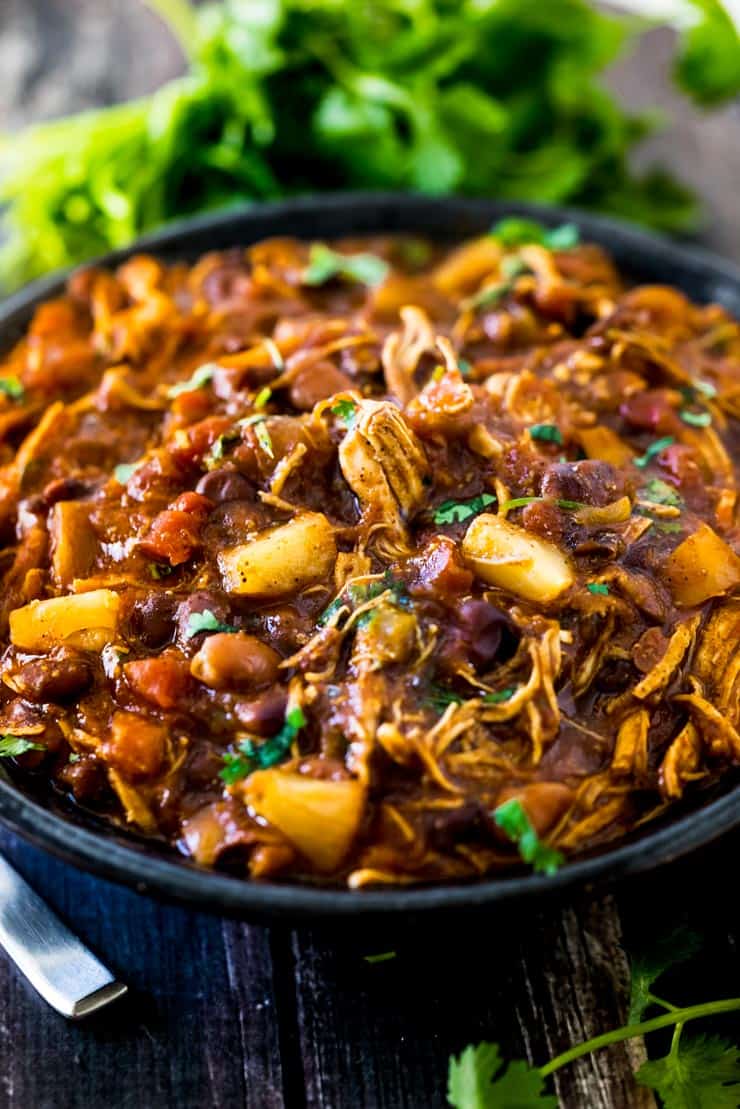 This BBQ Chicken Chili is not only easy to make, but it's won a few chili cook-offs, too! It's saucy, sweet and has a little bit of a kick! Click here for the recipe.
A classic soup full of sweet caramelized onions, rich beef broth, and topped with cheesy goodness, making restaurant quality French onion soup couldn't be easier than with this Instant Pot recipe! Find the recipe here.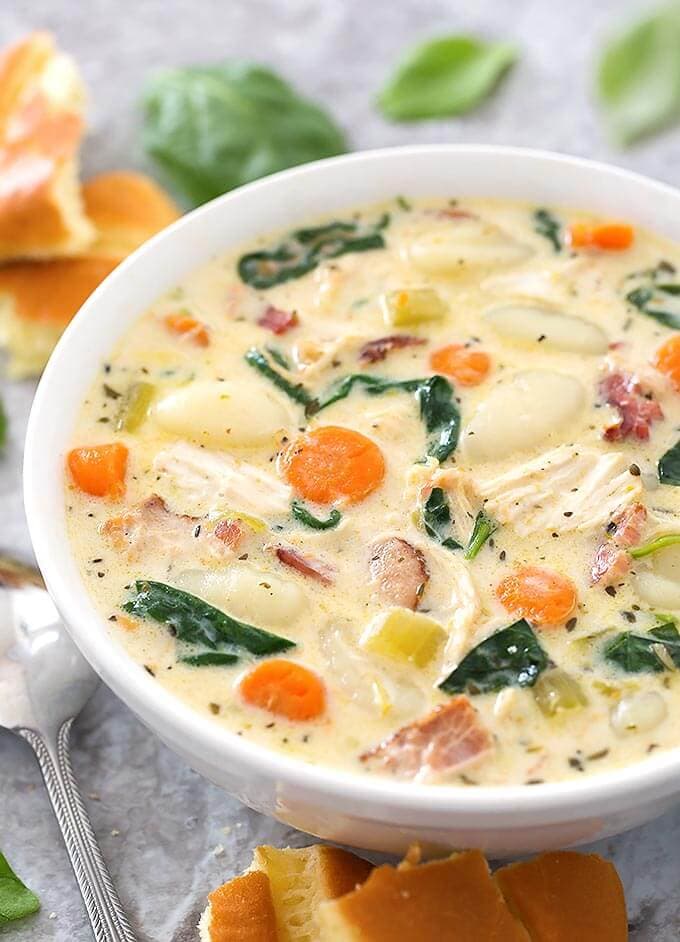 A rich and creamy soup that will quickly become a favorite! Instant Pot Creamy Chicken Gnocchi Soup has lots of flavor and is hearty and satisfying, yet elegant, too. This is a great soup to make for guests. It tastes like you simmered it for hours on the stove! Here's the recipe.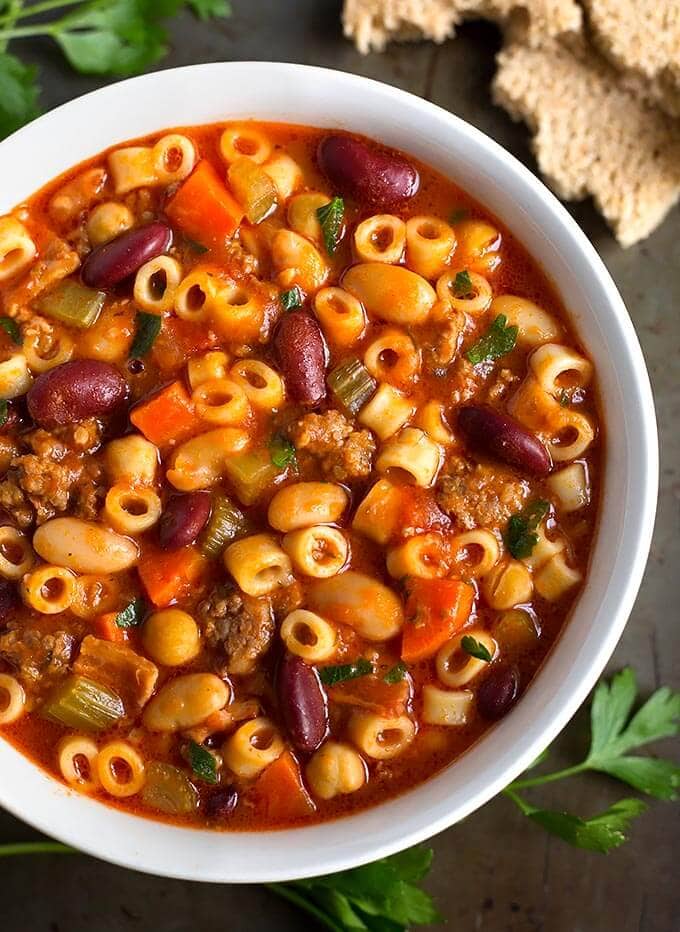 Instant Pot Pasta E Fagioli (which means "Pasta and Beans" and also goes by Fazool "Beans") is a hearty peasant style soup that is a traditional Italian one pot meal. This soup has many variations, and I dare say it would be hard to mess this up! Click here for the recipe.
This rich and hearty Instant Pot Zuppa Toscana is comfort food at its best. It's loaded with potatoes, sausage, onion, garlic, kale and a splash of cream. It is truly satisfying and irresistible! Here's the recipe.
SaveSave