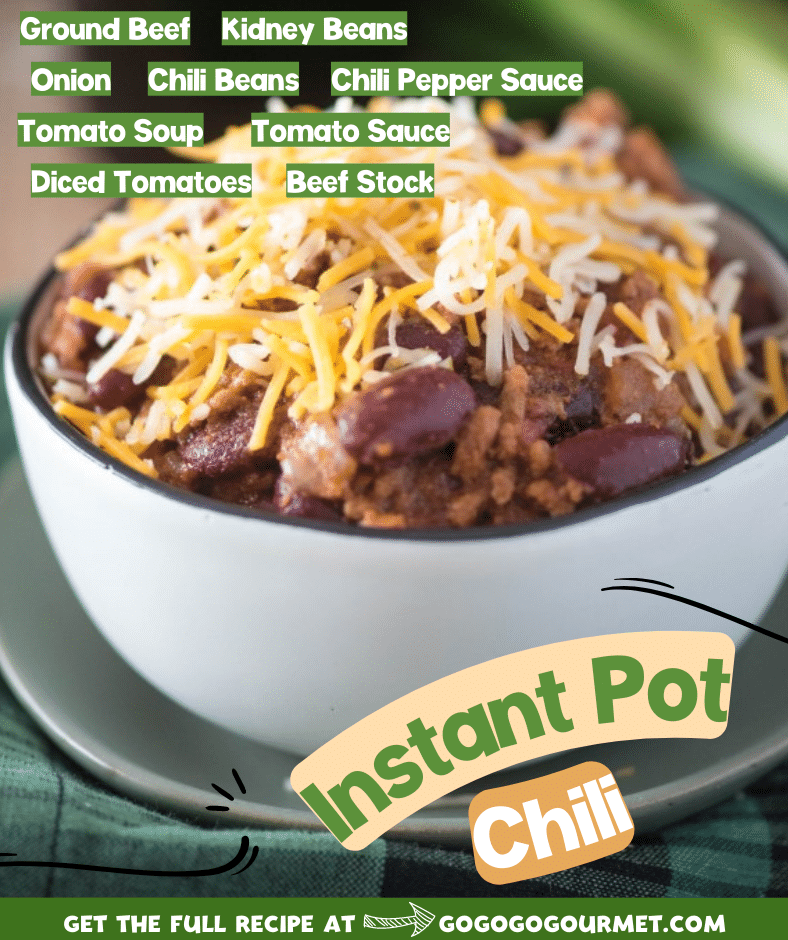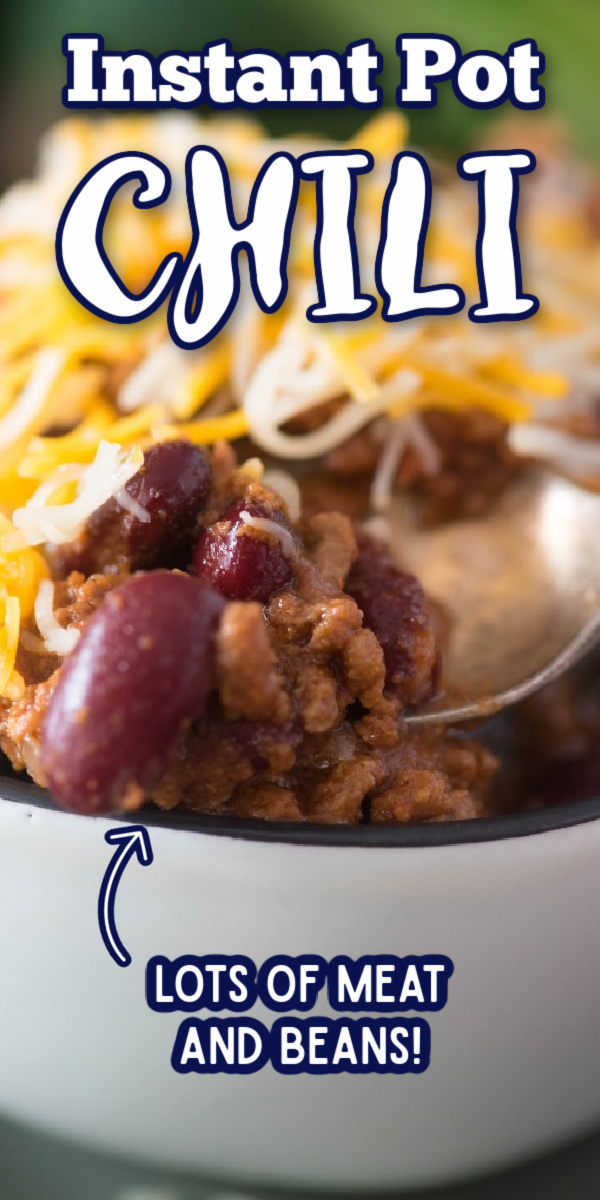 This Instant Pot chili recipe is fantastic! Chock full of ground beef, beans and big flavors- just throw everything in your Instant Pot, and in thirty minutes you'll have a delicious chili that tastes like its been slow cooking all day!
I have officially gotten everyone I know hooked on the amazing results of the Instant pot. This Instant Pot Chili recipe is for all of them.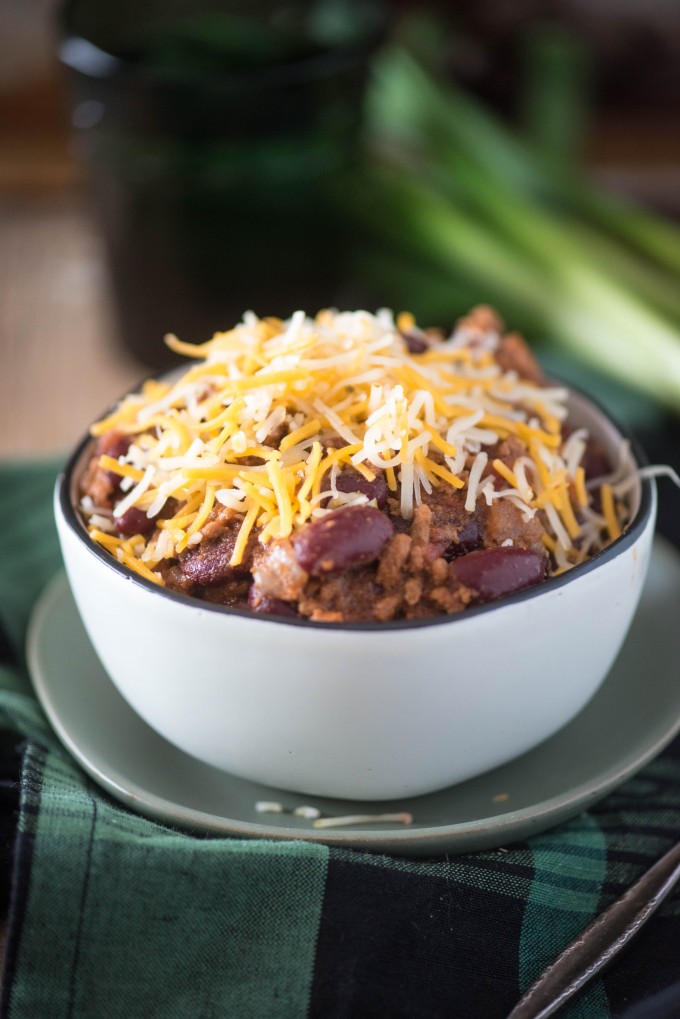 I gave two Instant Pots for Christmas- one to my graduate school brother, and the other one to former-cooking-deficient stepmother. Both of them love their slow cooker (especially my brother, who spends long hours in the architectural studio), and I can't think of a better way to describe the Instant Pot than "Slow Cooker results. Instantly."
I'm waiting by my phone for a call from their marketing team for permission to use that one.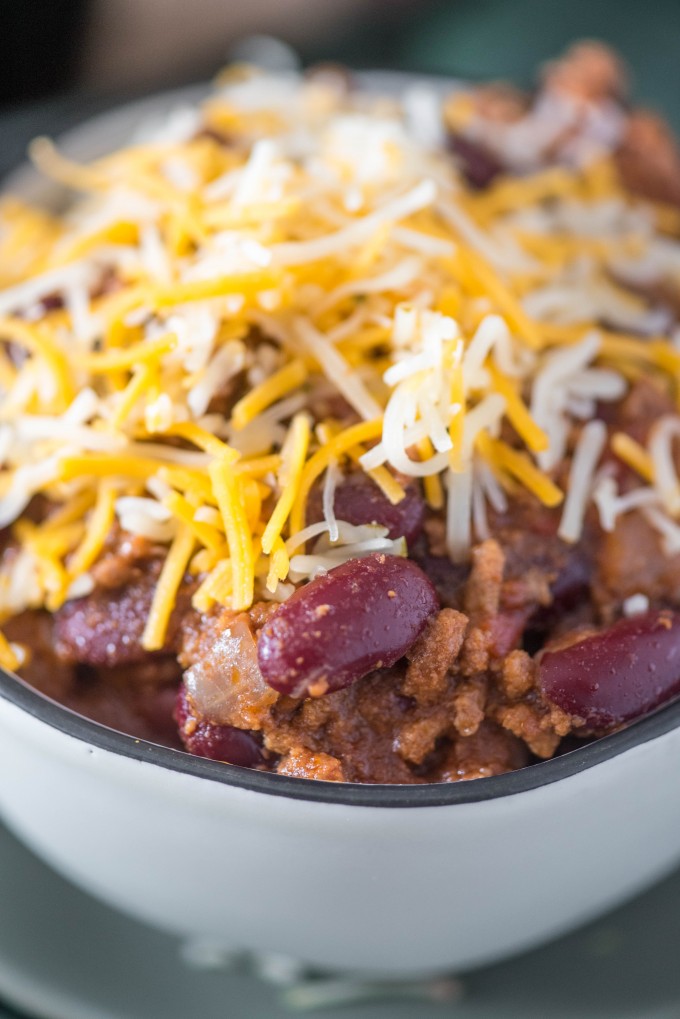 I'm serious though! The best part about the Instant Pot is that it takes that pesky "remember to start it in the morning" factor of slow cooker recipes and removes it from the equation, and in my opinion, delivers superior results in about 1/8 the time.
Take this Instant Pot Chili recipe, for example. When I make chili normally, this is my recipe. I make it on the stove top, browning meat, draining, sauteeing vegetables, and then finally letting it simmer for about 45 minutes. While its not a hard recipe, it still takes at least an hour. But by using the pressure cooker for chili, I am able to throw everything in there at one time, press start, and be eating an amazing chili in about 25 minutes.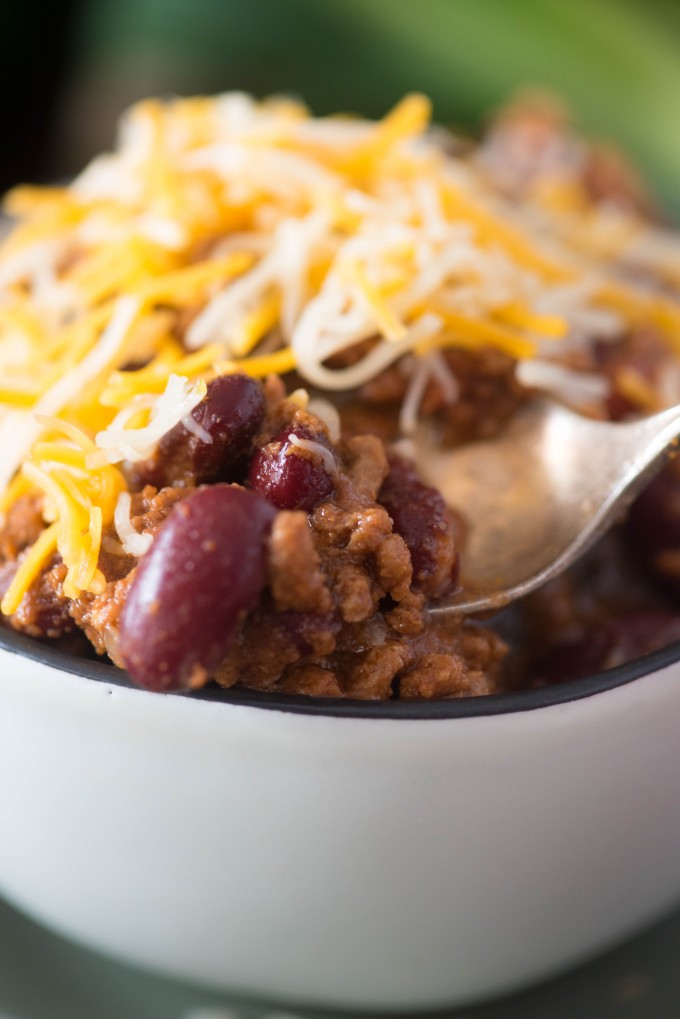 For this recipe, all you really need is an Instant Pot. I have this [easyazon_link identifier="B01B1VC13K" locale="US" tag="gogogogo03-20″]8-Qt one[/easyazon_link], which serves my needs well. It's a great size for soups and stews, but also is large enough to allow me to make a whole pork shoulder (that recipe is coming soon too).
Depending on how thick or thin you like your chili recipe to be, you can adjust the amount of stock in this. I normally like a really thick chunky chili, but the pressure cooking broke the meat down so much that it really thinned out the texture. I actually really enjoyed it this way, but if you want it thicker, I'd cut the stock down to 1 cup, maybe even 1/2 cup. When it comes to the instant pot, I always tend to err more on the side of more liquid, rather than less.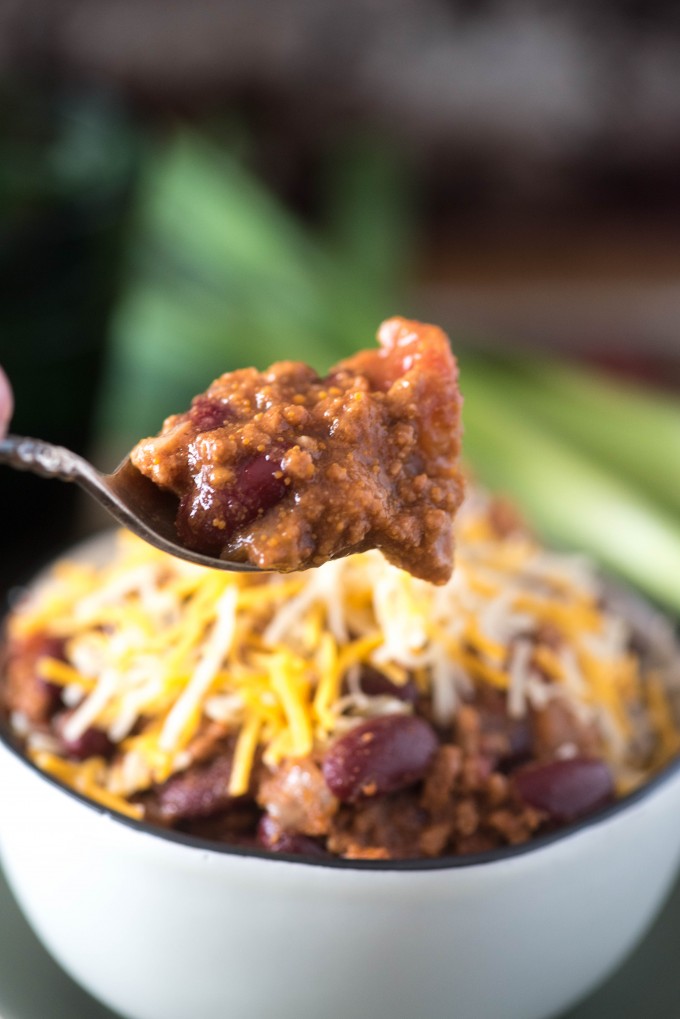 Tips for Instant Pot Beginners:
I'm far from an expert, but here are a few tips that I've picked up, mostly due to it not pressurizing. I can't tell you how many times I've said "WHY aren't you pressurized yet?!" Coming up to pressure has to do with two things- steam forming and the seal. Steam forming has to do with the amount of liquid in the pot, and the seal is, well, the seal. If you're not pressurized, check a couple things:
Are you set to "sealing" on the top of the lid?
Is the ring seated properly?
Is the ring clean?
Is the lip on the actual pot where the lid sits clean?
If your answer to all of those are yes, try just pressing down on the lid and seeing if that little red pressure indicator pops up. If it does, and stays up, you're golden. You might actually want to start with that and work through your question-answering-troubleshooting from there.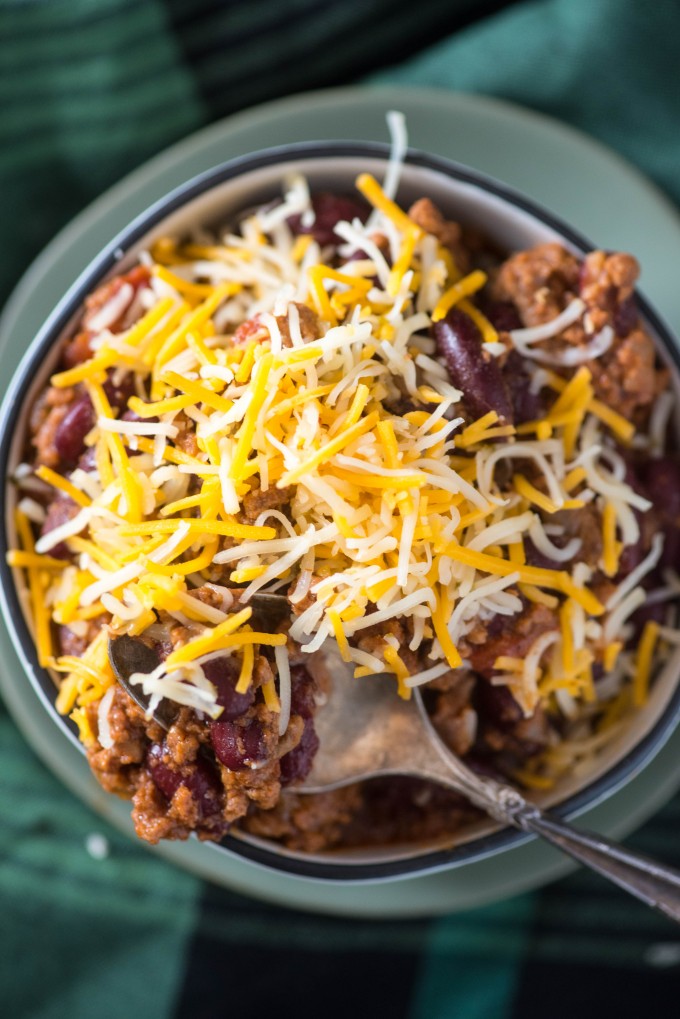 If you like this Instant Pot Chili recipe, try these:
Instant Pot Chili
Ingredients
2

lbs

lean ground beef

1

large onion

chopped

2

cans dark red kidney beans

drained and rinsed

1

can chili beans

1/4

cup

chili pepper sauce

1

can condensed tomato soup

1

can tomato sauce

1

can diced tomatoes

1

tablespoon

Better Than Bouillon Beef Base

2

cups

beef stock
Instructions
Combine all ingredients in the inner bowl of Instant Pot or pressure cooker and stir well.

Place lid on and lock. Make sure the valve is set to "sealing." Turn on and select the bean/chili setting. Adjust the time to 20 minutes.

After the machine has completed the cycle, change the valve to "venting" and allow pressure to release. Stir chili and allow to cool slightly. Taste and season with salt and pepper if desired.
SaveSave
SaveSave