This Hearty Bean and Beef Chili is packed full of flavor and has a nice chunkiness with the vegetables! It's the perfect comfort food for the cold weather!
Hearty, filling, with just a little kick of spice- this Hearty Chili will warm your soul!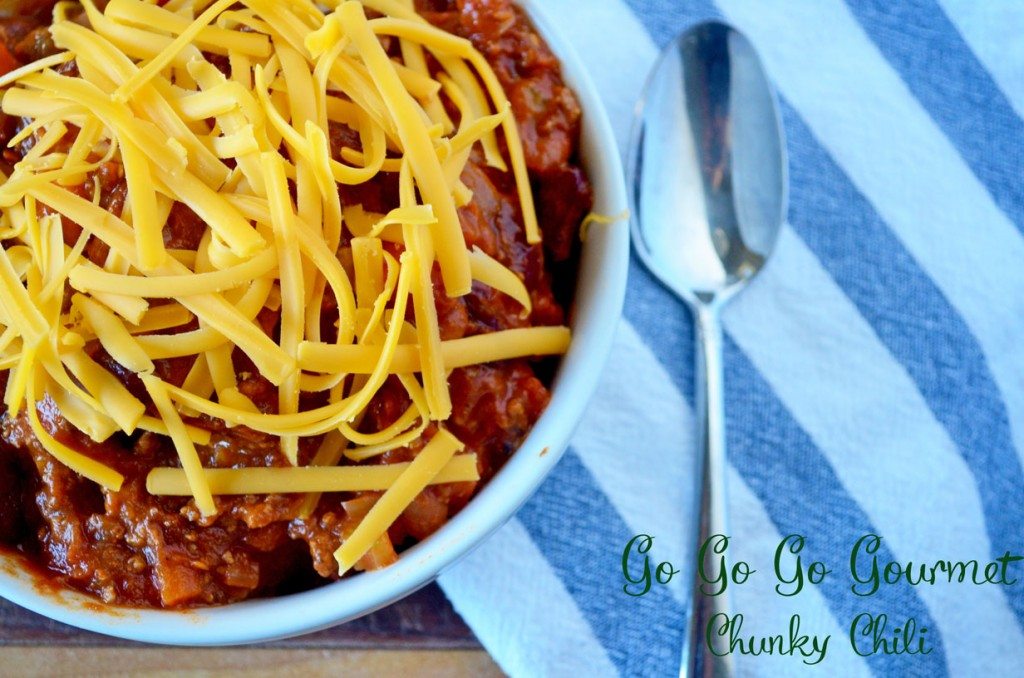 Good news. I finally finished my nap time ritual of picking up the endless clutter, starting dinner, throwing a load of laundry in the machine. I located my laptop, gave up on finding the remote for the TV, and sat down to write this post.
Jonathan sensed it, and immediately decided that 45 minutes was a long enough nap, and it was time to get up. Also, he was pretty upset about it.
I'm just going to let those sleeping dogs lie for a bit. Hopefully by the time I get this done, he will be back asleep.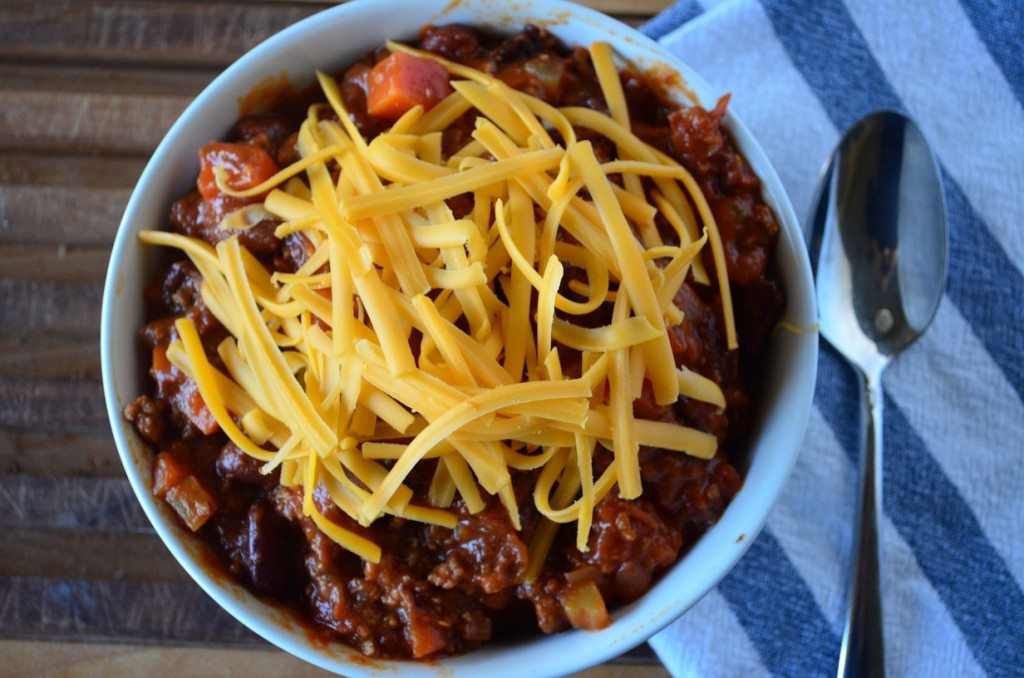 I was never a huge chili fan growing up. I always thought that it was too spicy, beans are gross, etc. The only good thing about it was piling it high with cheddar cheese. As I grew up, I acquired a taste for it- and I really started to get cravings for it once I saw how David's mother makes hers. I liked that she loaded it up with carrots and celery. I loved the added chunkiness that the vegetables gave. I have messed and tweaked it over the years, but at this point, I'm pretty set with what I've got here.
Next. Let's talk about this pepper sauce. There is a store in Key West called "Peppers of Key West." Dave is obsessed with hot sauces, so after we walked by it as we were meandering around one afternoon, we went in.
The owner, Pete, is the perfect Key West tale- quit a corporate job to move to Key West, wear flip flops year round, and open a hot sauce shop. Sounds oddly specific, perhaps too specific, but it works! He is a great guy, and we always chat when we stop in. They have a huge tasting bar, so you can try before you buy- which also means that we never leave there without buying at least $60 of sauces. It's like a compulsion!
We've purchased quite a variety over the years, but this remains my favorite. The Palo Alto Firefighter's Sauce is absolutely phenomenal in chili- it takes out a lot of the guesswork of seasoning chili. And by "a lot of," I really mean "all." You can buy it from Peppers of Key West here. I know last time I was there, they had a habanero version as well, for those of you who like to walk on the spicy side of life. I don't see it on their site right now, but if you call them directly, they may have it in the store. While you're there, check out their other sauces- there's a myriad to choose from. I love this mustard one.
Look at that. Back asleep. Now, about that missing remote….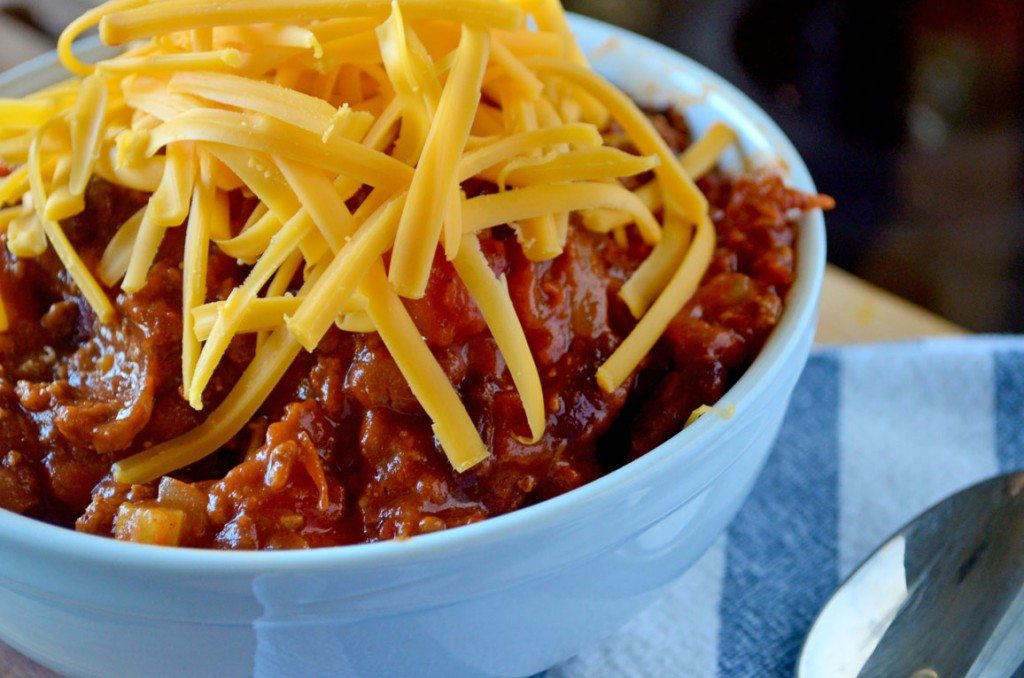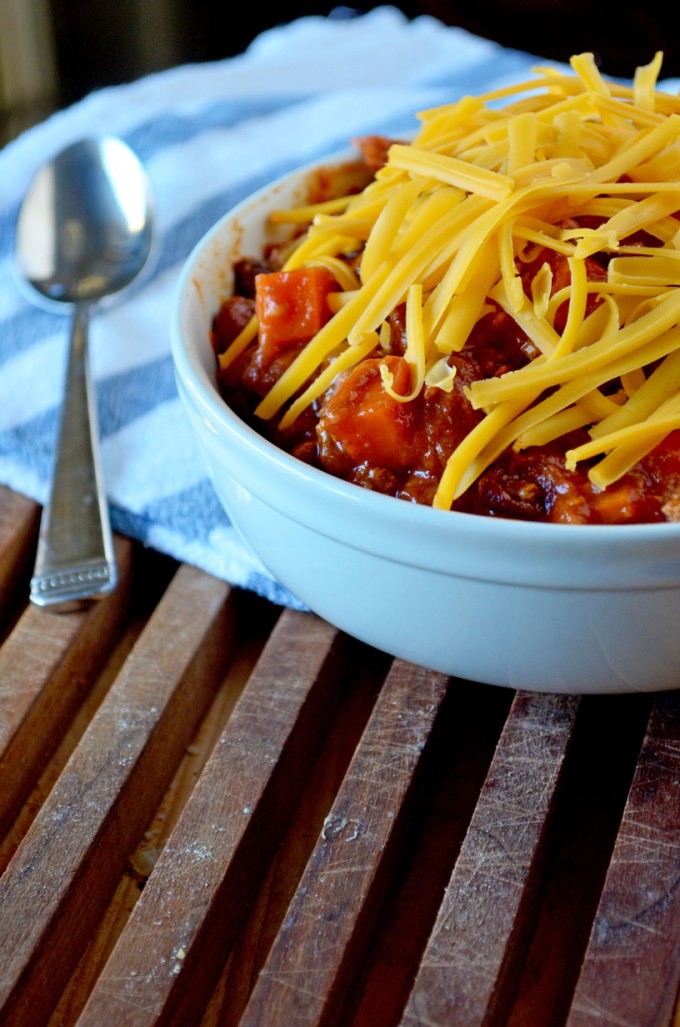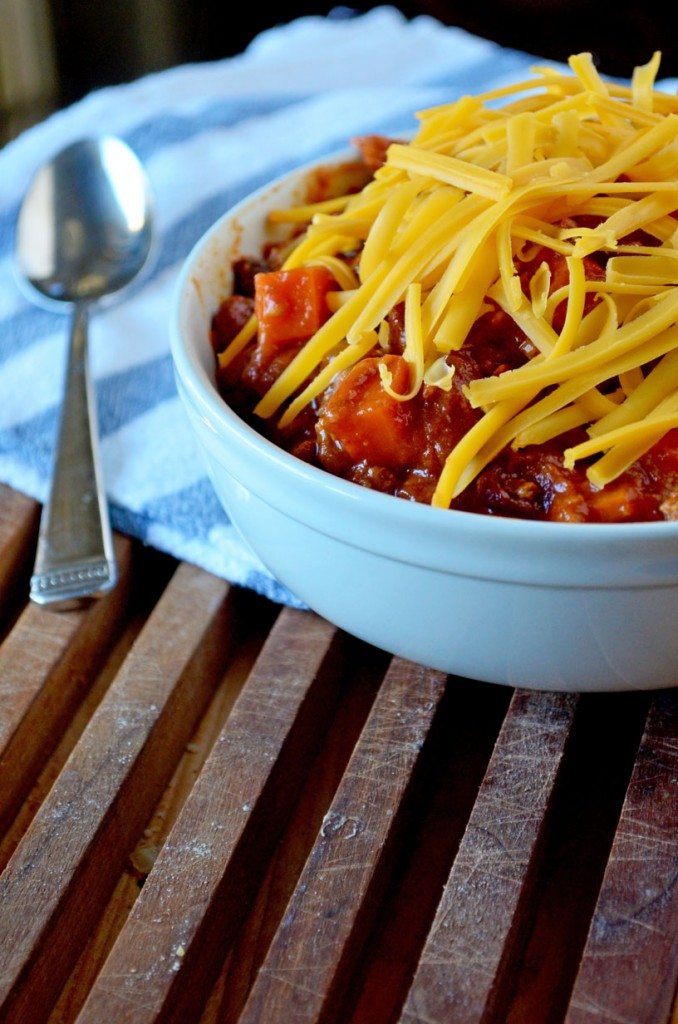 What you'll need for this recipe:
Large pot – This pot is perfect for making chili and is great for easy cleanup! You can get yourself a [easyazon_link identifier="B000GWK34K" locale="US" tag="gogogogo03-20″]Stockpot Cookware[/easyazon_link] pot here!
Ladle – A good ladle that will last is a key kitchen gadget to own. Grab this [easyazon_link identifier="B003L0OOVW" locale="US" tag="gogogogo03-20″]Nylon Ladle[/easyazon_link] to add to your kitchen utensils!
Chili bowls – These chili bowls are perfect for serving and eating your chili in! Get your [easyazon_link identifier="B073R21PZX" locale="US" tag="gogogogo03-20″] 4 Pack Chili Bowls[/easyazon_link] here.
Chunky Chili
Ingredients
1

lb

ground beef

1

onion

chopped

3

ribs celery

chopped

2

carrots

chopped

4 to

matoes

diced (or 2 cans diced tomatoes

1

can tomato sauce

2

T

chili-garlic paste

1/4

cup

pepper sauce- HIGHLY RECOMMENDED: Palo Alto Firefighter's Pepper Sauce

1

can chili beans

1

can light red kidney beans

drained and rinsed

1

can dark red kidney beans

drained and rinsed
Instructions
In a large pot over medium heat, brown the ground beef, breaking it up into small chunks.

Add onion, celery and carrots, sauté for 5 minutes, until vegetables begin to soften.

Add tomatoes, tomato sauce, chili garlic paste and pepper sauce to pan. Pour in one can of water.

Add beans. Season with salt and pepper.

Simmer for 45 minutes, stirring frequently to prevent the bottom from burning.

Serve topped with cheddar cheese.
If you enjoyed this Hearty Bean and Beef Chili, be sure to try these: