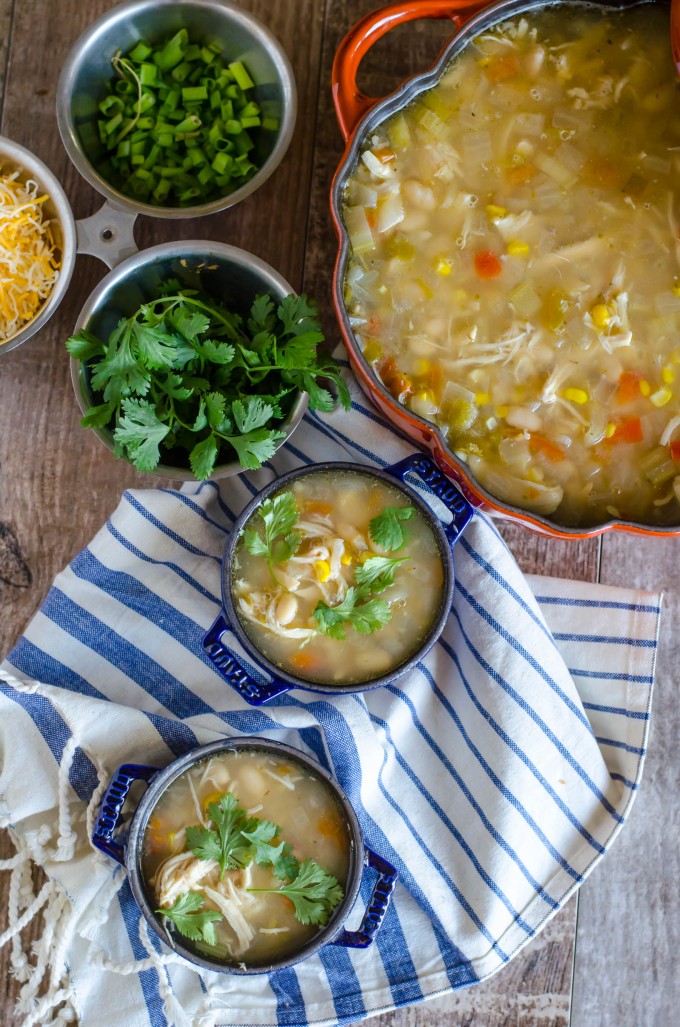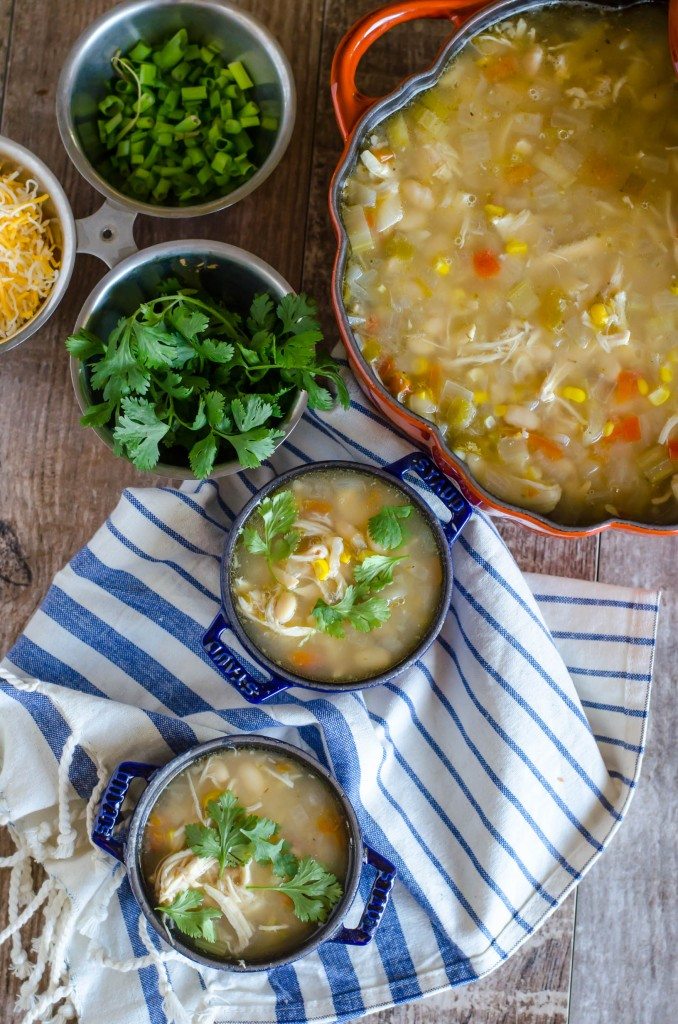 I really don't take near enough advantage of my slow cooker. It probably has something to do with the fact that early in the morning do I have the wherewithal to come up with a brand-new recipe. Or could have something to do with the fact that I prefer to sit around with latte in the morning writing something from the day before, and by the time I realize I need to start dinner in the crockpot, it's too late. Let's be honest, it's clearly more of the latter.
But when I have the wherewithal to get it together and start a crockpot in the morning. I couldn't be more happy about it come 3 o'clock, when I no longer have to ask the question of myself "what's on the menu for dinner tonight?"
I decided to try out a white chicken chili, even though I've never had it before. My mother-in-law gave me a recipe along time ago for white chicken chili, but I couldn't find it when I went looking for it, so in typical Jacqueline fashion I just decided to wing it and try and figure it out on my own.
Overall, I was happy with how this turned out, although it was a little thinner than I would have liked. I would recommend maybe using only 1 can, or 1.5 cans, of chicken broth if that's what you'd like to achieve. The flavor was good, not too spicy- and you always have to love soups where you can pile on the cheese at the end!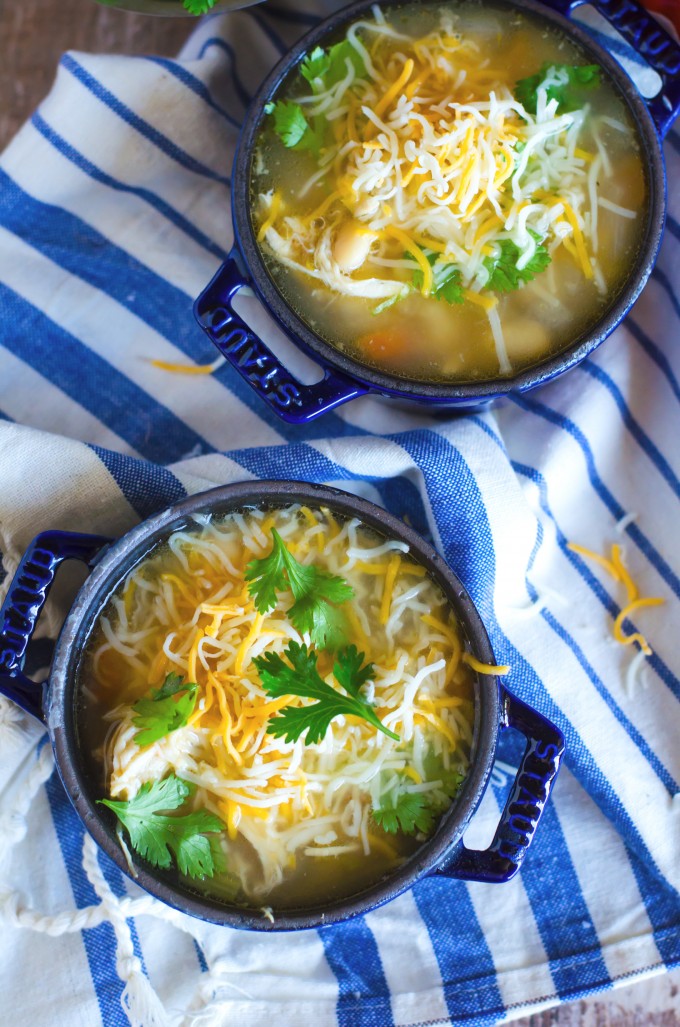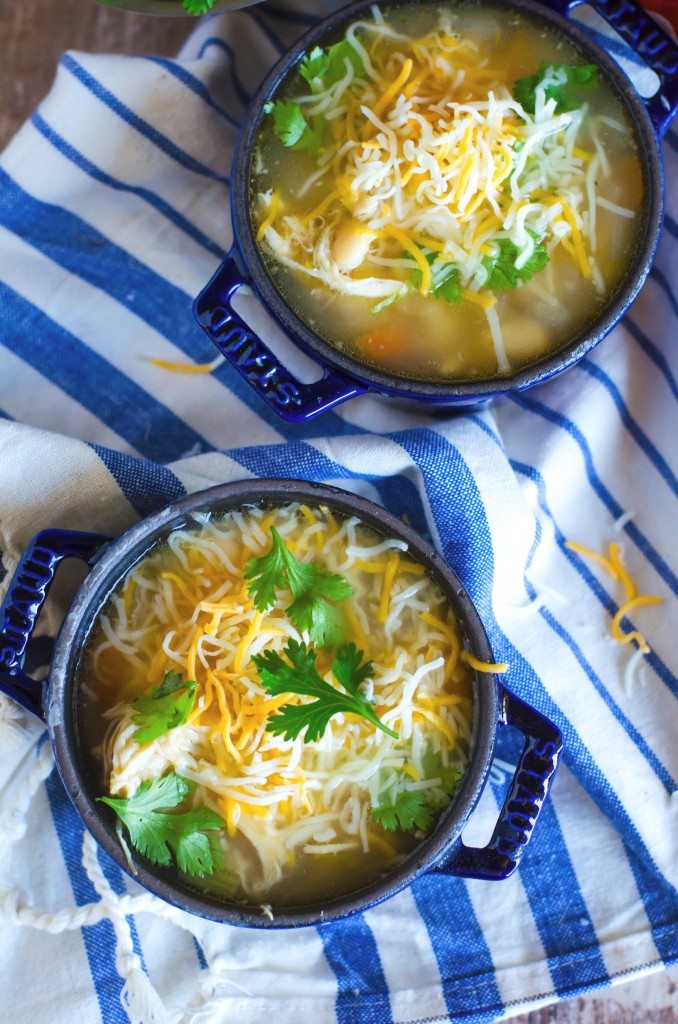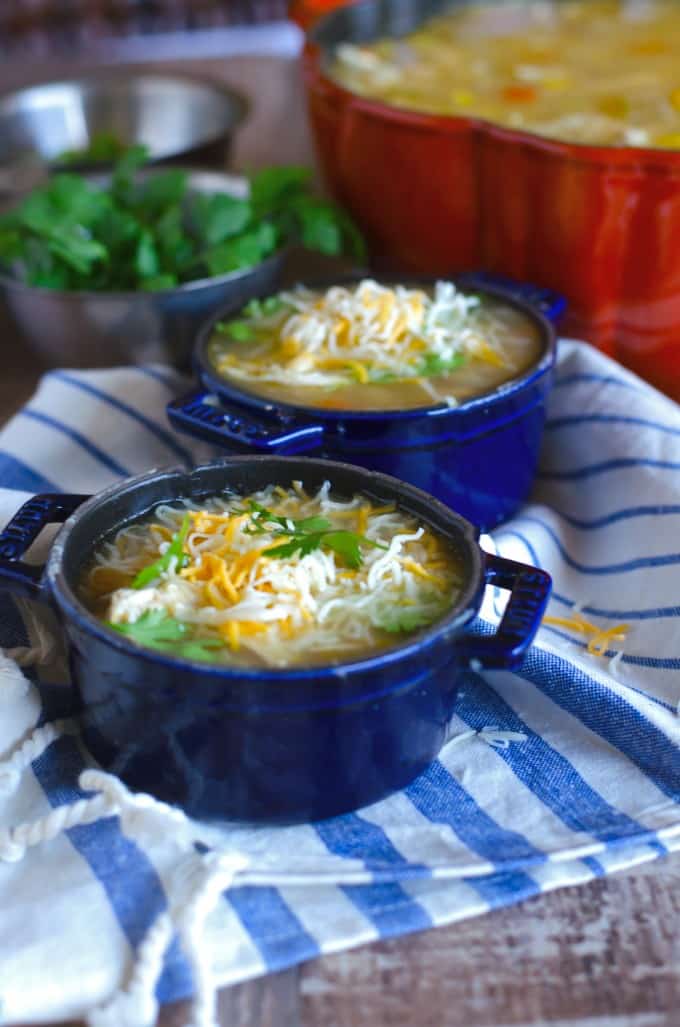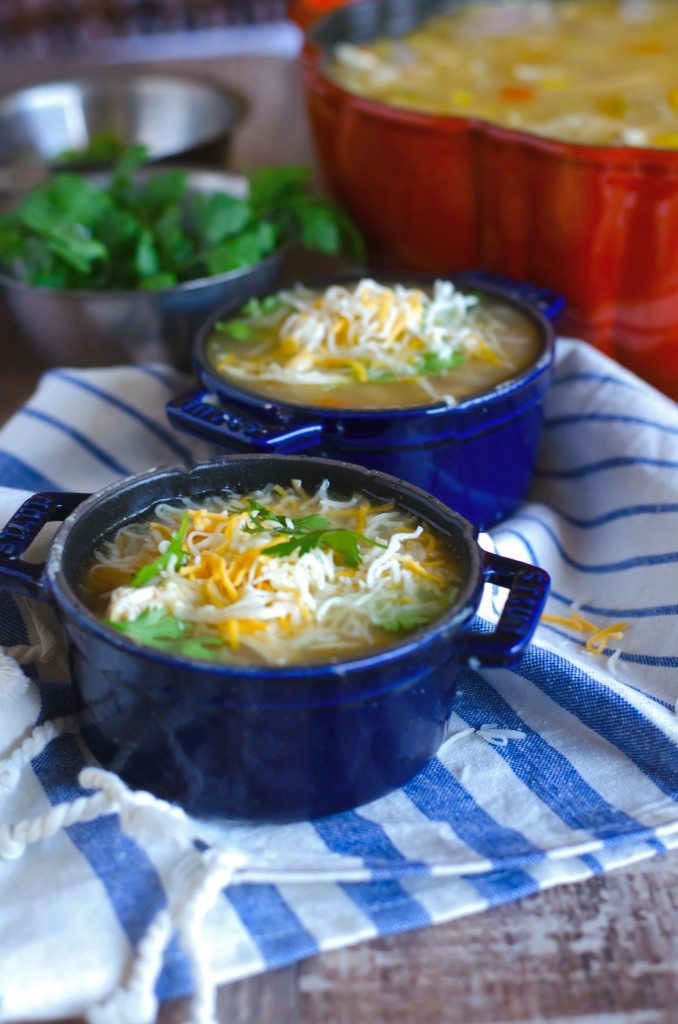 Slow Cooker White Chicken Chili
Ingredients
2

bone-in skinless chicken breasts

1

large onion

chopped

3

ribs celery

chopped

2

red or orange bell peppers

seeded and chopped

1

can fire roasted green chiles

drained

1

T

cumin

1

tsp

chili powder

2

cans chicken broth

3

cans great northern beans

drained and rinsed

1

cup

corn

Cilantro

sour cream, cheese, lime wedges
Instructions
Place chicken, onion, celery, bell peppers, chiles, spices and chicken broth in a crock pot.

Cook on LOW for approximately 6 hours.

Remove the chicken from the soup and shred.

Mash half of the drained beans until chunky. Add mashed beans, whole beans, shredded chicken and corn to the slow cooker and cook for another hour. Season with salt and pepper to taste.

Ladle into bowls and top with choice of accompaniments.