Are you tired of pumpkin yet?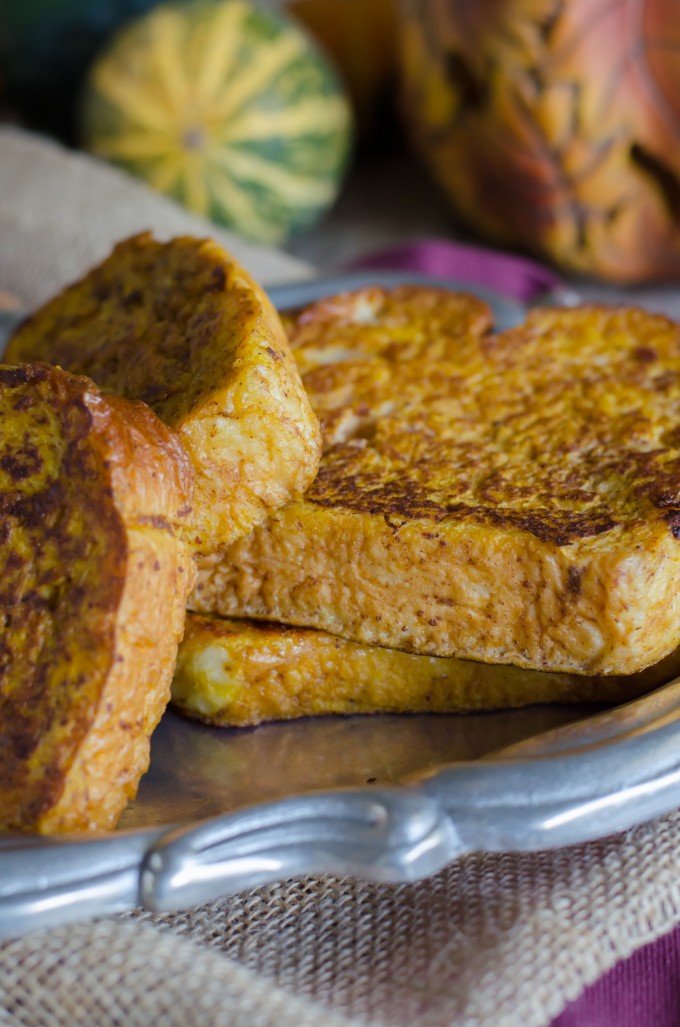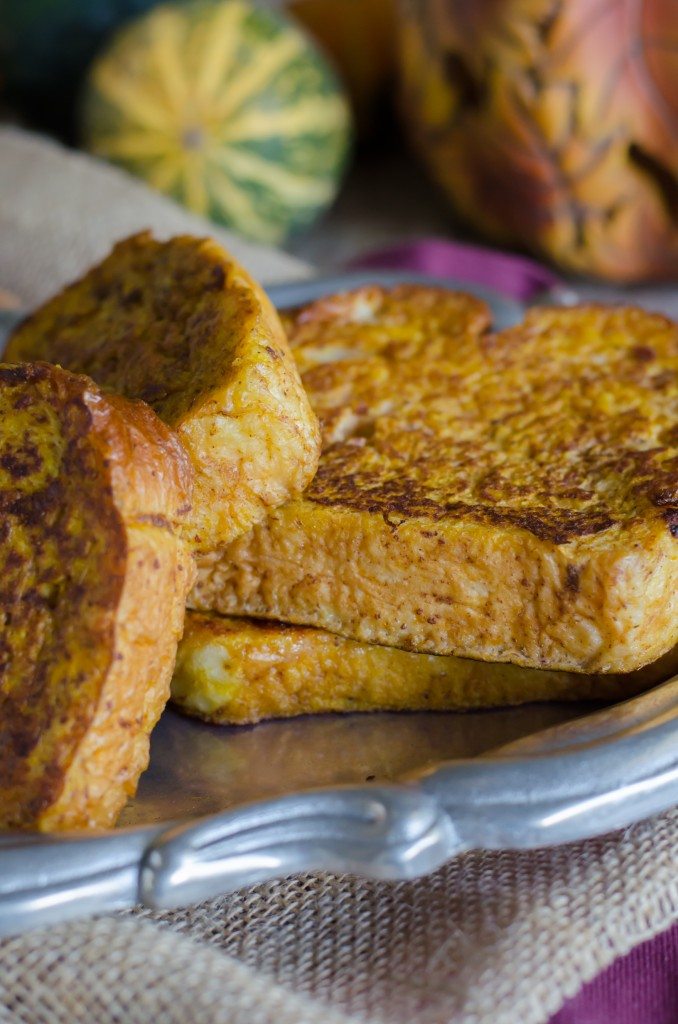 I certainly hope not. You still have a solid three weeks until Thanksgiving, so prepare to still be inundated with recipes involving pumpkins and pumpkin spice.
Then once the day after Thanksgiving rolls around, everything switches to chocolate and mint- not that I'm complaining. I may even be working on such a recipe this weekend.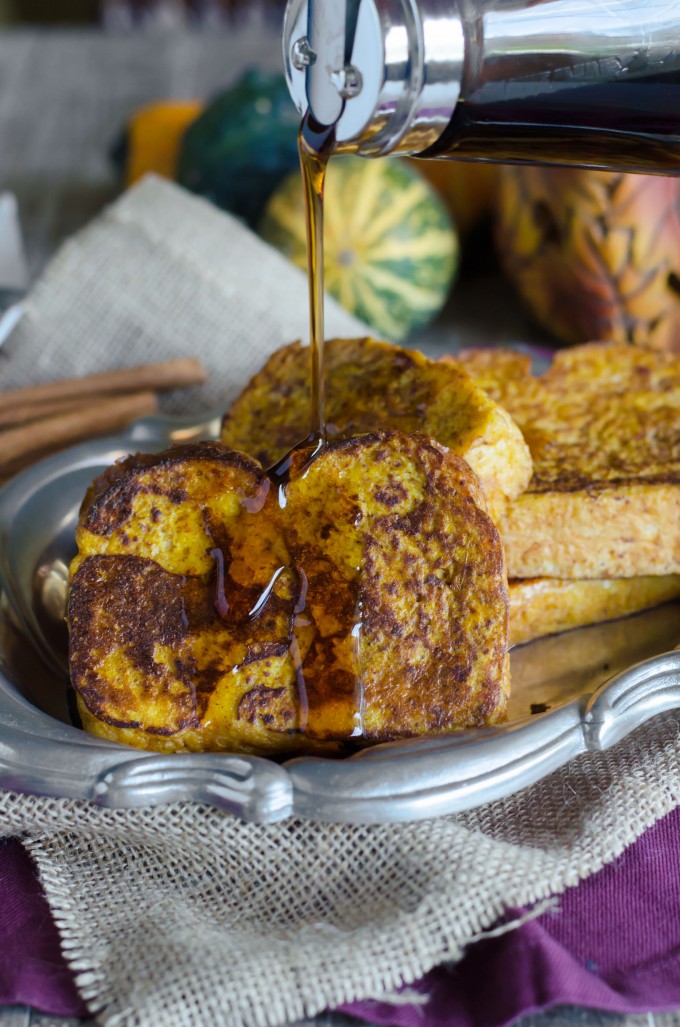 I made this French toast quite a few weeks ago on kind of an experimental whim. I wasn't quite sure how was going turn out, since I've never attempted anything other than my classic French toast. As it started coming out of the pan, looking increasingly delicious, Dave asked me if I was going to take pictures. "No," I said. "Not this morning. I'm hungry and so is everyone else. I'll just have to make it again soon and take pictures if it's good."
Well, it was very good. Jonathan ate his piece, then another piece, then half of the rest of mine. The pumpkin flavor is there without being totally in your face and overwhelming, and the spices just give it a touch of warmth. Finding some really good bread is what really will make this recipe for you- thick, fresh, white bread is the way to go on this (I could see cinnamon raisin bread working wonderfully too, but that's harder to find in an unsliced loaf or thick slices). Its a super easy recipe to do, but one word of warning- it will burn easily because of the pumpkin! So watch your heat and your cooking time.
All in all this is delicious, whether topped with syrup or powdered sugar (or sautéed apples??? Ooooohh…). I know everyone will love it- provided you're not boycotting pumpkin at this point!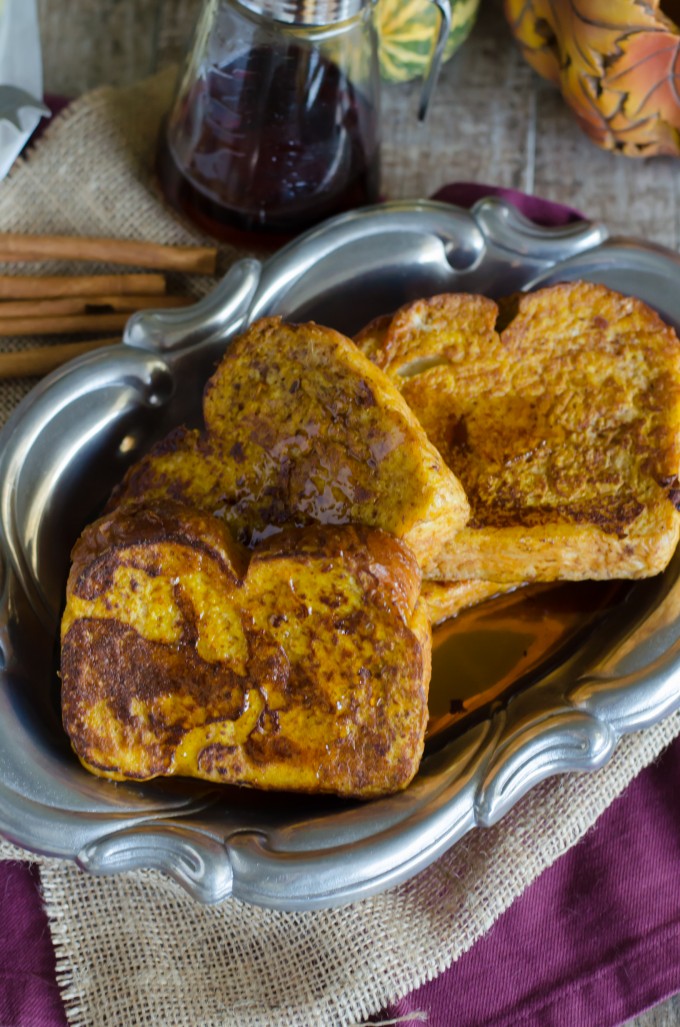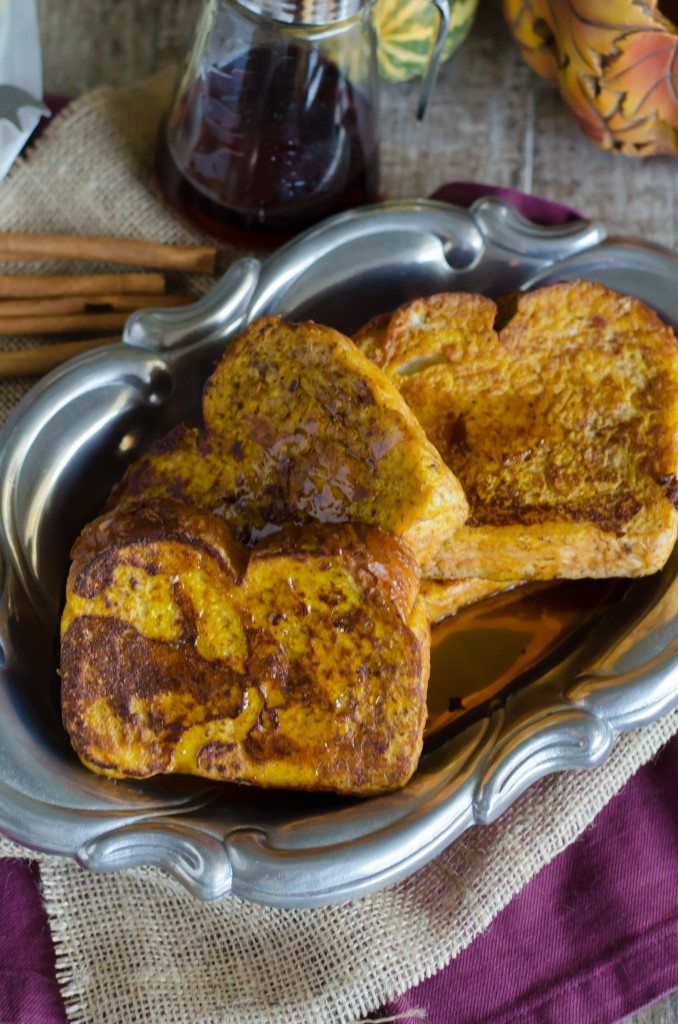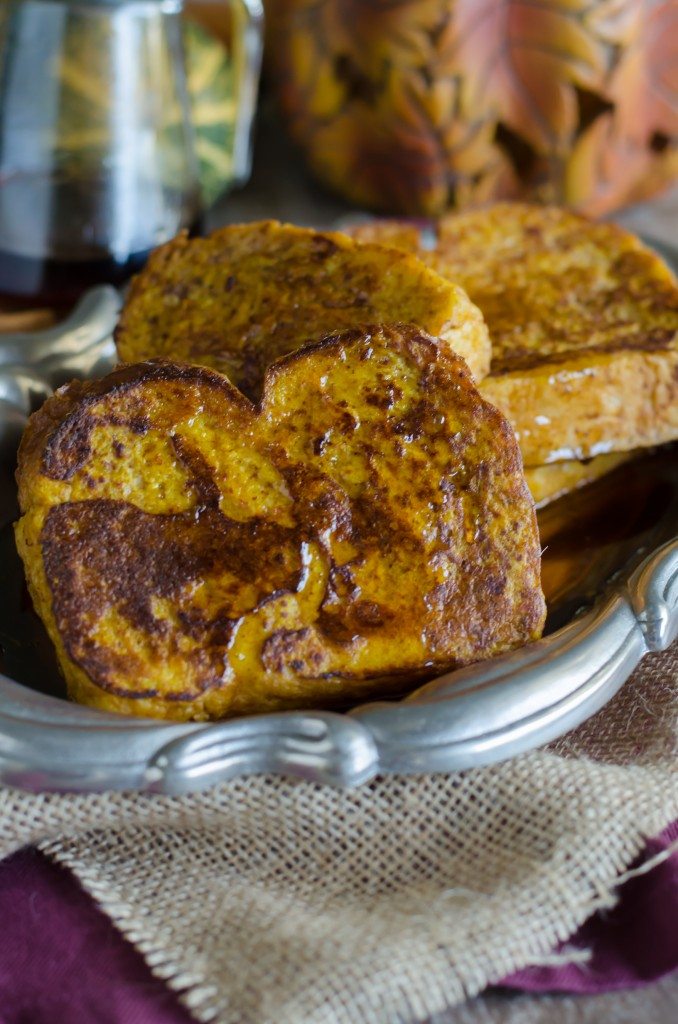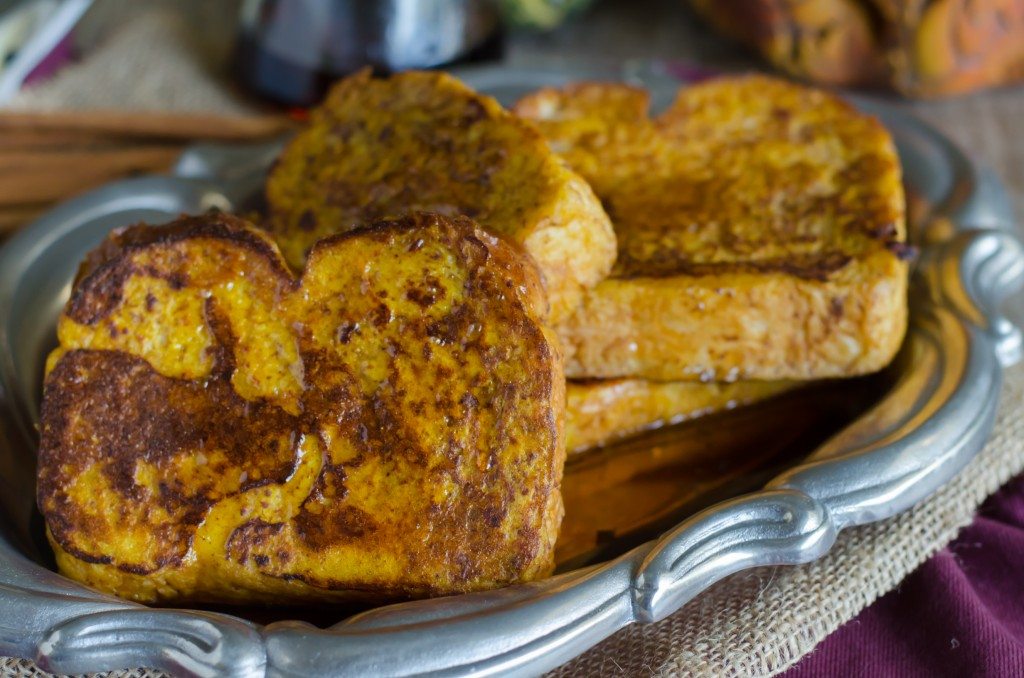 Pumpkin French Toast
Ingredients
1/4

cup

pumpkin

2

eggs

1

cup

milk

1

tsp

cinnamon

1/2

tsp

nutmeg

pinch

cloves

1/2

of a 1 lb loaf of fresh white bread

cut into 3/4" slices

vegetable oil
Instructions
In a shallow bowl, whisk together the pumpkin, eggs, milk and spices.

Heat a griddle over medium heat. Brush with approximately 1 T oil.

When griddle surface is hot. Dip each piece of bread into the pumpkin custard mixture. Allow excess to drip off, then place in pan. Flip when browned, being careful to watch for burning. Repeat as necessary.