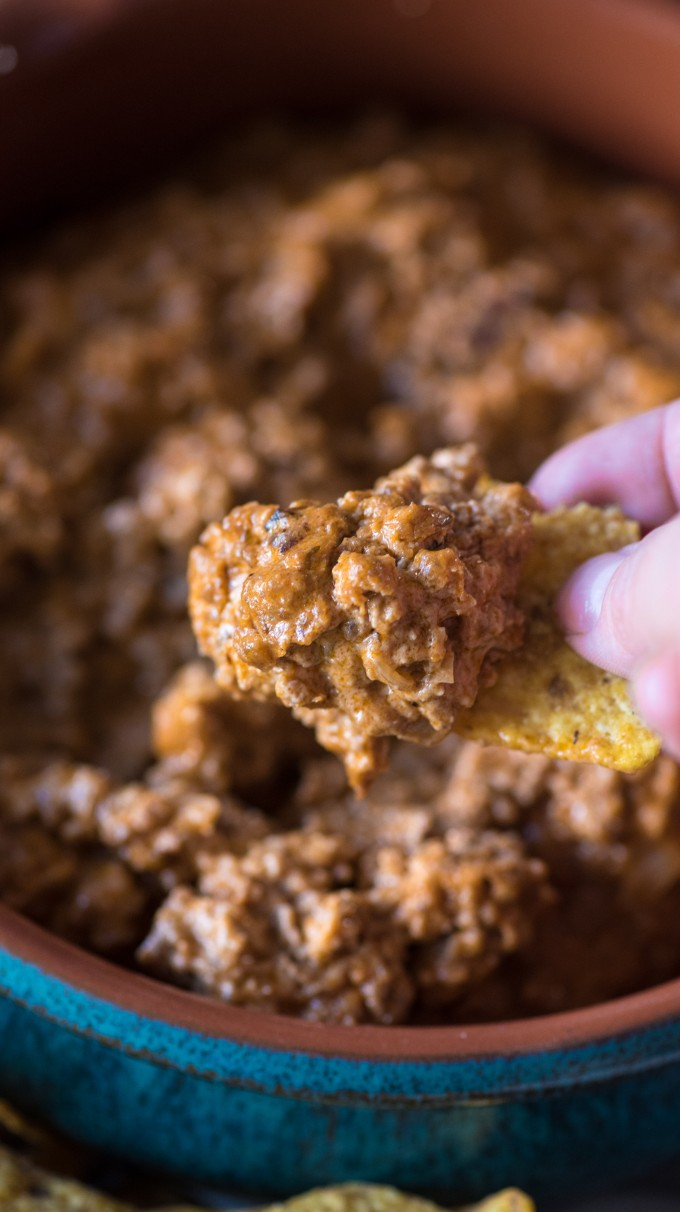 Wow! I'm so grateful for the overwhelmingly positive response to the new site! The launch was great, and I'm so glad that you all liked it. I've been working like crazy person on it lately, I felt a tremendous weight lifted off my shoulders!
The weekend was crazy busy- highly productive, then a big lull of laziness. I hung three ceiling fans (MYSELF thank you very much) on Saturday. The first was a piece of cake, second was a touch more involved, the third one involved me throwing part of it to the floor whilst uttering a string of obscenities. BUT, they are all up and operational.
The only problem is that after I completed my little home improvement project, I lost my will to do anything else over the weekend. We had leftovers for dinner on Saturday, I followed the Typhoon around on Sunday, making sure that he didn't injure himself (to the best of my ability) or break anything (to the best of my ability). Then football started.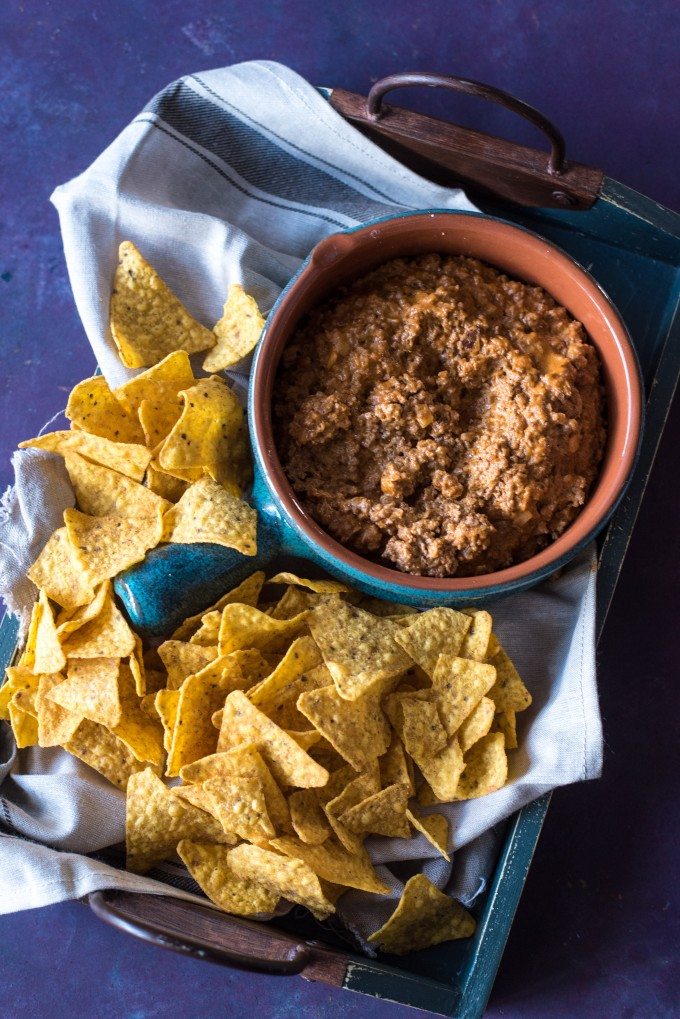 I used to go all out for Dave when football games were on. In the beginning, there were usually three rounds of snacks- wings, dip, nachos, onion rings, onion blossoms, potato skins. Then I realized that I was literally spending all Sunday making food and cleaning up the kitchen in some sort of insane pattern, so that mellowed out to maybe once a day.
To me, this dip just means football. I seem to only make it during football season. Its a recipe from my mom, who made it on the Superbowl one year. I remember thinking that it was weird looking and that the ingredients didn't sound good together. However, one bit and I was totally hooked. It's been a football season staple in my adult life, starting in college when I would make it for my friends. It's super low maintenance and is ready in a flash. Give it a shot- we all love it!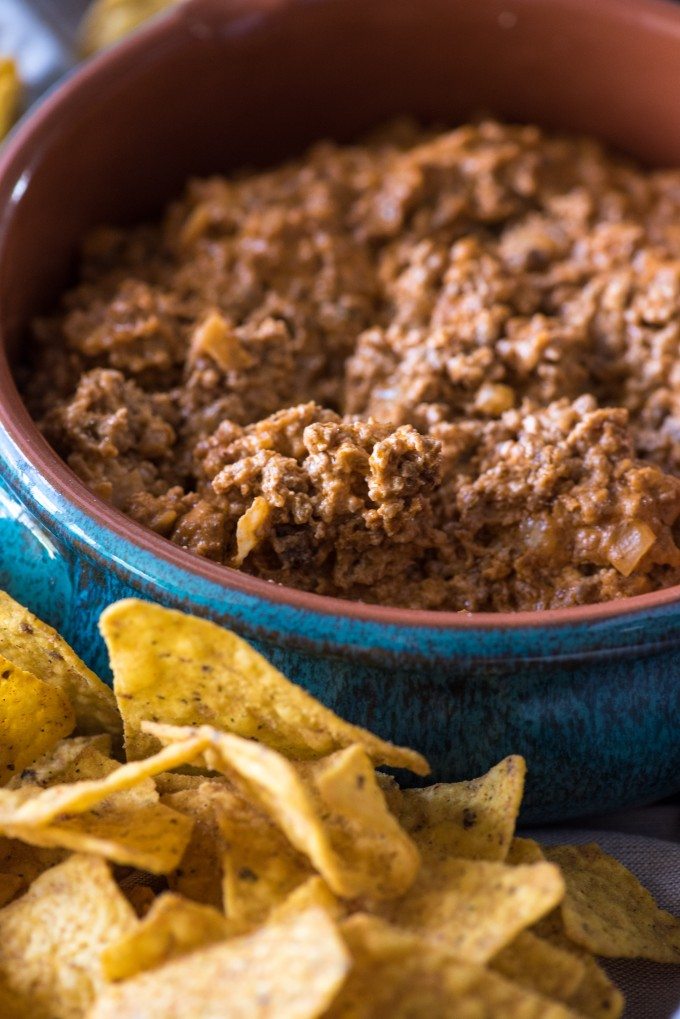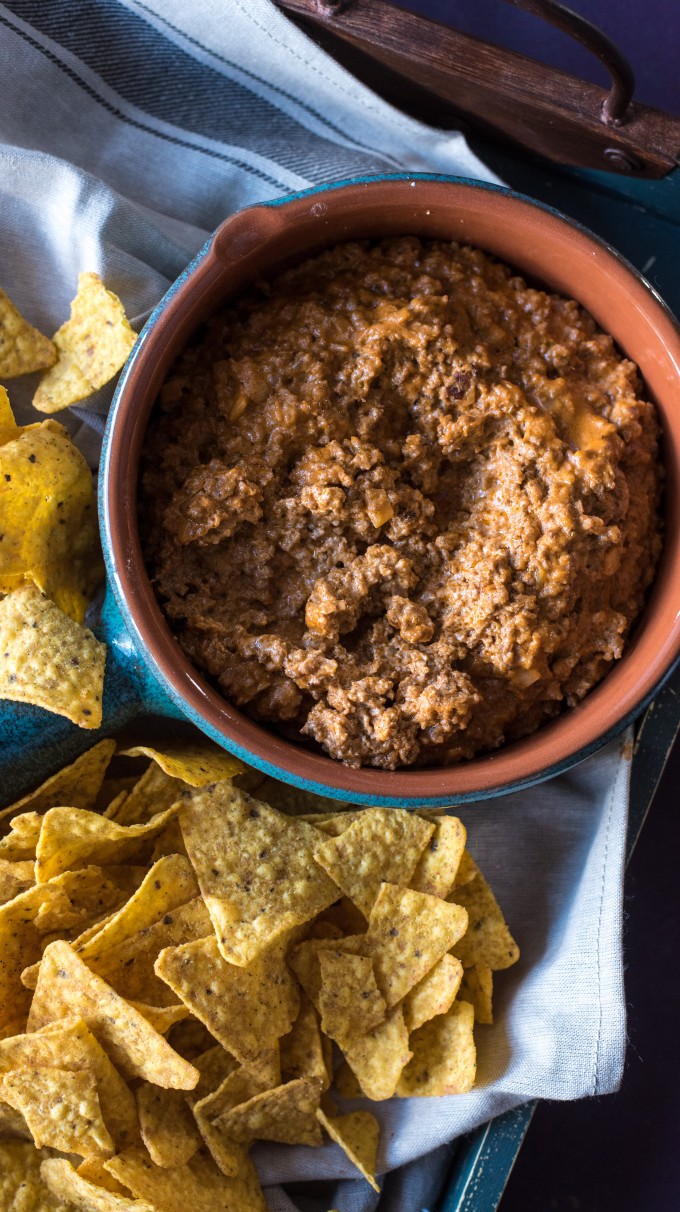 Creamy Beef Dip
Ingredients
1

lb.

ground beef

½

cup

chopped onion

1

clove

garlic

1

cup

tomato sauce

¼

cup

ketchup

¾

teaspoon

oregano

1

teaspoon

sugar

8

ounces

cream cheese

cut into cubes

⅓

cup

parmesan cheese
Instructions
In a large saute pan over medium high heat, brown the ground beef. Add in onion and garlic, cook until onion has softened. Add in tomato sauce, ketchup, oregano and sugar and simmer for 5 minutes. Mix in cream cheese, stir until melted and incorporated. Stir in parmesan cheese. Serve warm
Notes: My favorite chips to use with this dip are Cool Ranch Doritos. You can also get away with halving the cream cheese, but it will not be as creamy. Go big or go home!