I have to say, I love me some thighs. I'm a thigh girl.
Chicken thighs, come on everyone. Minds out of the gutter!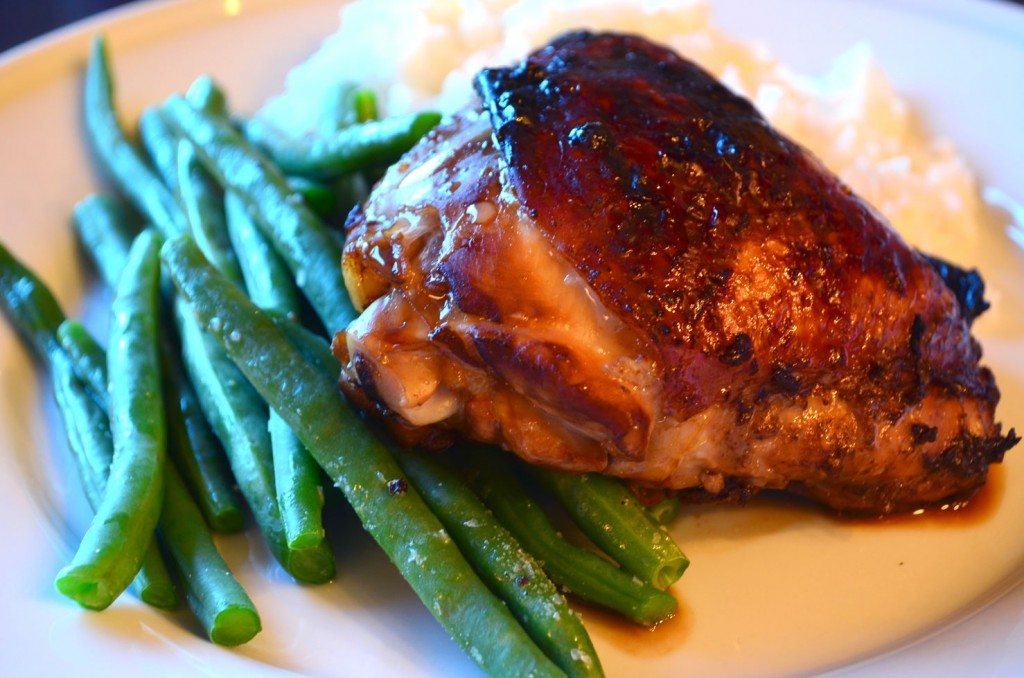 Lord knows that I love chicken thighs. I think they have infinitely more flavor than chicken breasts, especially when they are bone-in, with the added bonus that they are inexpensive.
So when I went on my Bon Appetit rampage over the last few weeks, I was thrilled to see several recipes featuring these. This one in particular caught my eye, particularly because it's extremely "hands off," but yet still packed with flavor. The high oven temperature gives the chicken has a chance to brown and crisp, while still leaving the inside moist and juicy. I made the marinade in less than 5 minutes, threw it all into a bag, let it marinate overnight, and then baked them the following evening. What's more "Go Go Go" than that??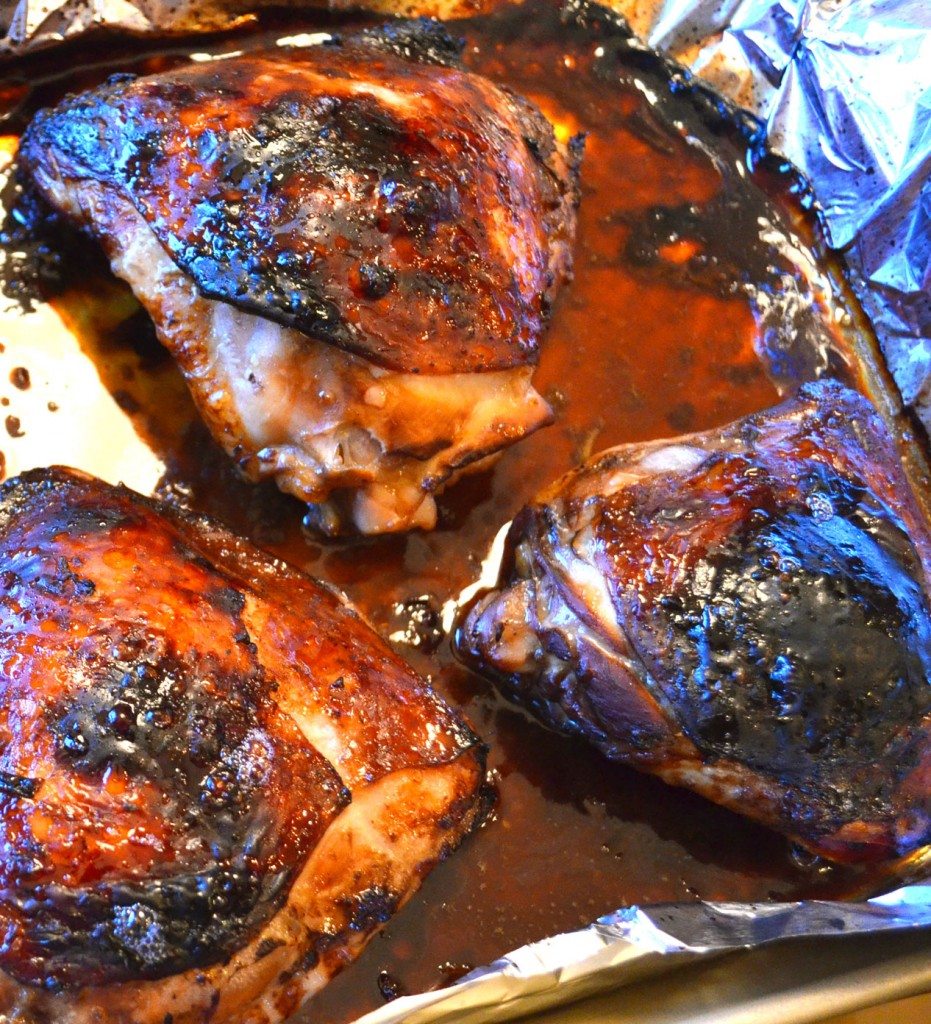 Soy Glazed Chicken Thighs
Ingredients
4

garlic cloves

finely chopped

¼

cup

fresh lime juice

plus wedges for serving

¼

cup

reduced-sodium soy sauce

2

tablespoons

honey

8

chicken thighs

about 4 lb.
Instructions
Whisk garlic, lime juice, soy sauce, and honey in a large bowl. Add chicken and toss to coat. Let sit at least 30 minutes, or up to overnight. Preheat oven to 450°. Transfer chicken and marinade to a foil-lined rimmed baking sheet, placing chicken skin side down. Roast until fat begins to render, 15–20 minutes. Turn chicken skin side up and continue to roast, basting occasionally with pan drippings, until chicken is cooked through and deeply browned, 15–20 minutes longer.

Serve with rice.