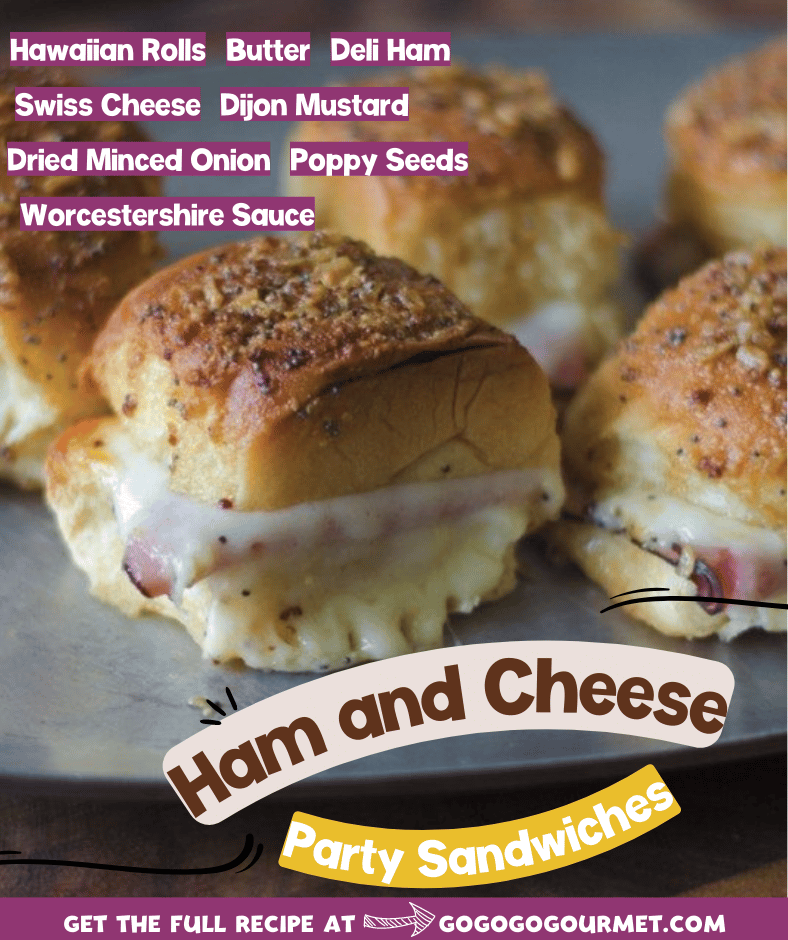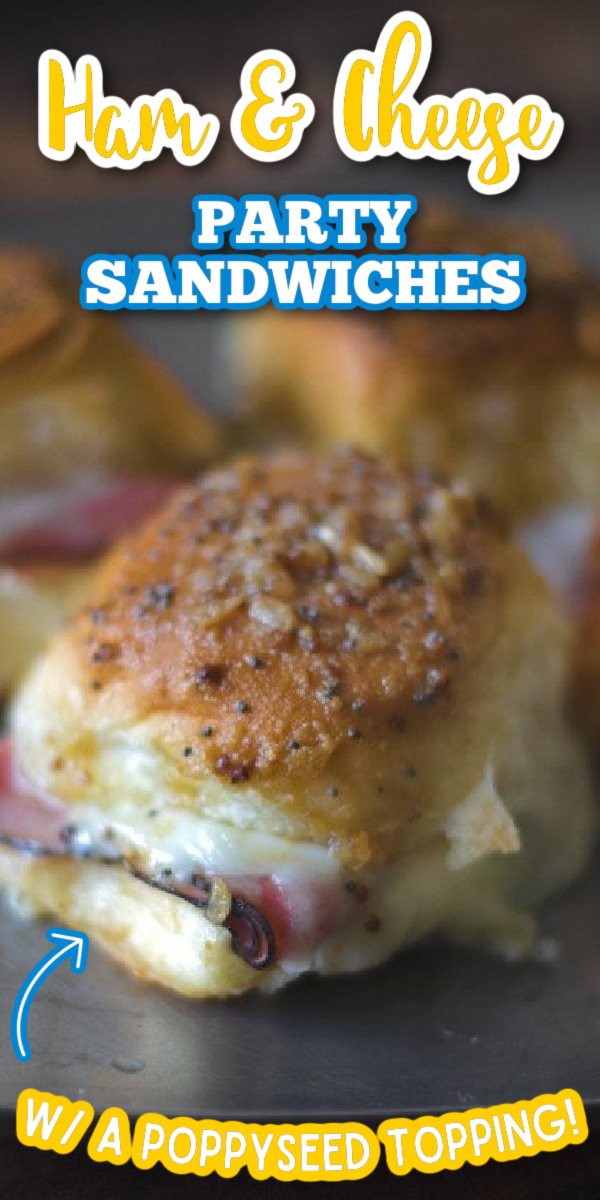 These Ham and Cheese Party Sandwiches are easy to whip up for any get-together! This recipe will be your go-to for party appetizers in the future!
This Ham and Cheese Party Sandwiches recipe is great for serving to your guests since you can make these ahead and just throw them in the oven before people arrive!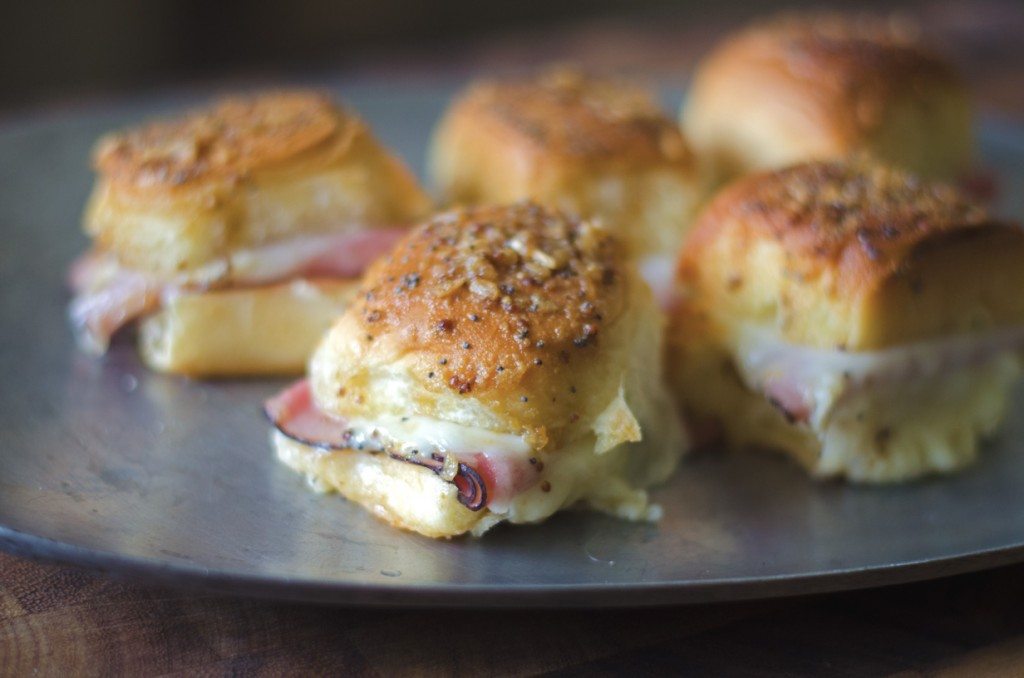 Okay. Allow me to go off on a rant here. I have a new frenemy that has completely consumed my mornings, nap times and evening times. This frenemy has turned me into an obsessive, infatuated lunatic, providing exceptionally high highs, but even more angry lows.
If you're a food blogger reading this, you know that I am clearly talking about Foodgawker and Tastespotting.
I'd read about these sites, but never taken the time to go check them out. Basically, they are a Pinterest for food, with only professional-quality pictures accepted. This makes for a beautiful website for sure. It is also a total beast, because whoever moderates it takes the task at hand to heart- they are PICKY.
I'd like to think that most of the photos on here in the last 6 months have been pretty good. I've learned a lot about lighting and shooting, and made best friends with Photoshop. I'm generally pretty proud with the photos I post. I've submitted 15 of them to Foodgawker. You know how many they've accepted? Three. I could say that means that 20% of the photos are in! But really, I'm being a pretty big negative Nancy and going to point out that means that 80% of them are told to GTFO. I don't even want to get into my Tastespotting stats.
But I'm going to take a deep breath and forge on. I suppose this is a "learning experience" and "it will make me better." Or some hogwash.
* Rant over*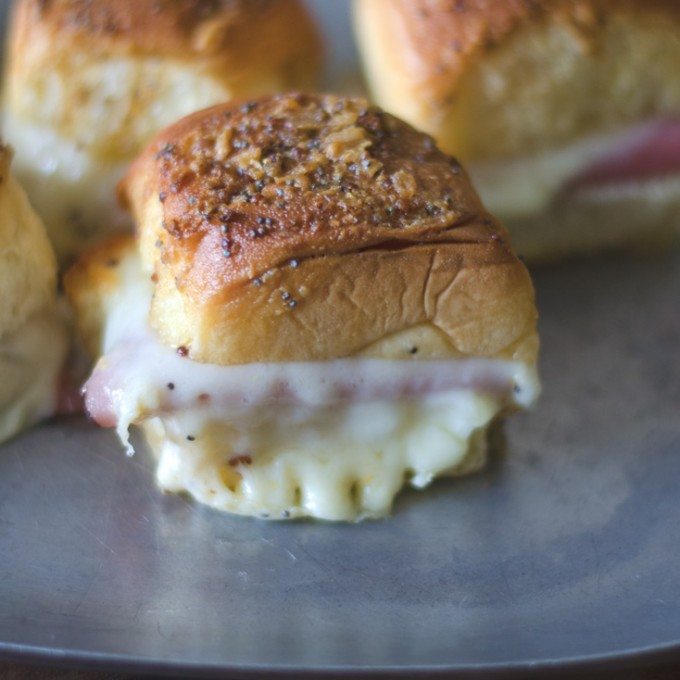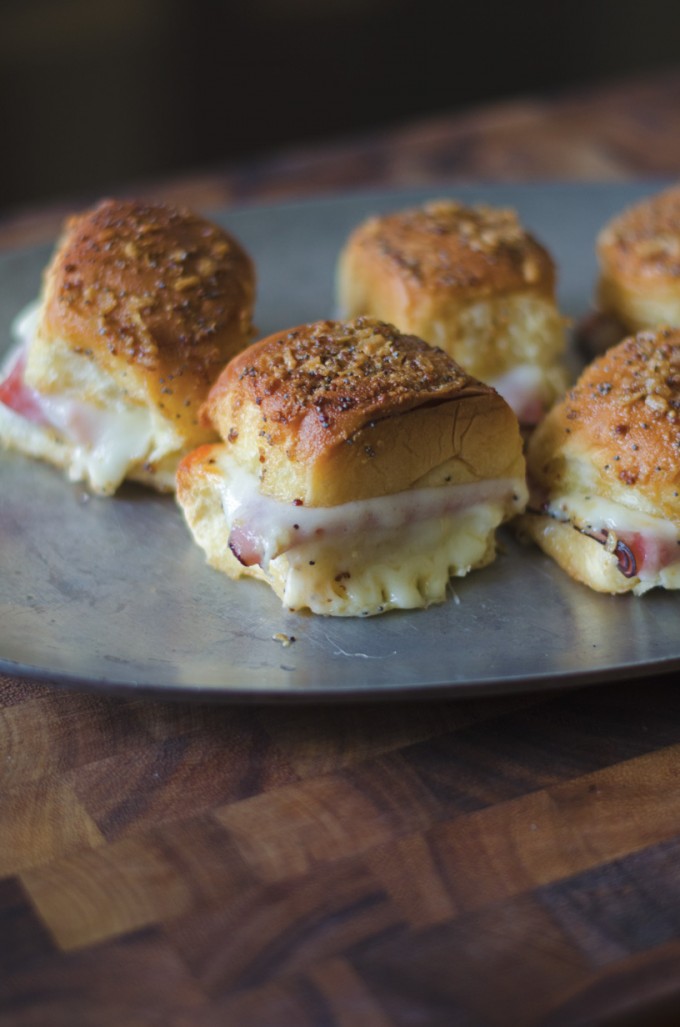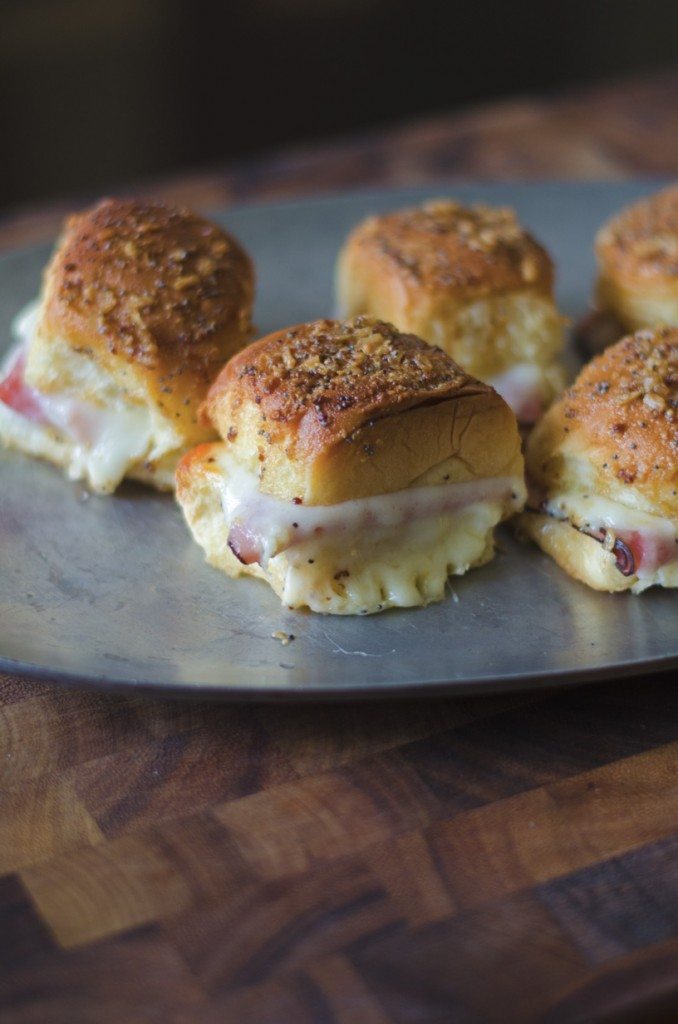 I was admonished by one of my closest friends for not having enough appetizers on here, so I think there will be a decent amount of those this month. I love appetizers. I would rather go to a heavy hors d'ouerve party over a dinner.
It continually surprises me that I like these as much as I do, because 1. I don't care for many sandwiches, 2. I don't like ham (except in eggs and to haphazardly snack on while I look in the fridge for something better to eat), 3. I don't like ham and cheese sandwiches and 4. I HATE hot ham and cheese sandwiches.
One of my friends made these for my baby shower a couple years ago- and I actually loved them. I think the combination of the Hawaiian bread and the buttery topping that gets spooned over each one is what wins me over. I made these for New Year's Eve and again for my family Christmas- they were a hit each time. I used slices of a big spiral sliced ham, but deli ham would be perfect too (and probably even less work). You can have these all ready to go ahead of time, then pour your topping over and throw them in your oven right before people come.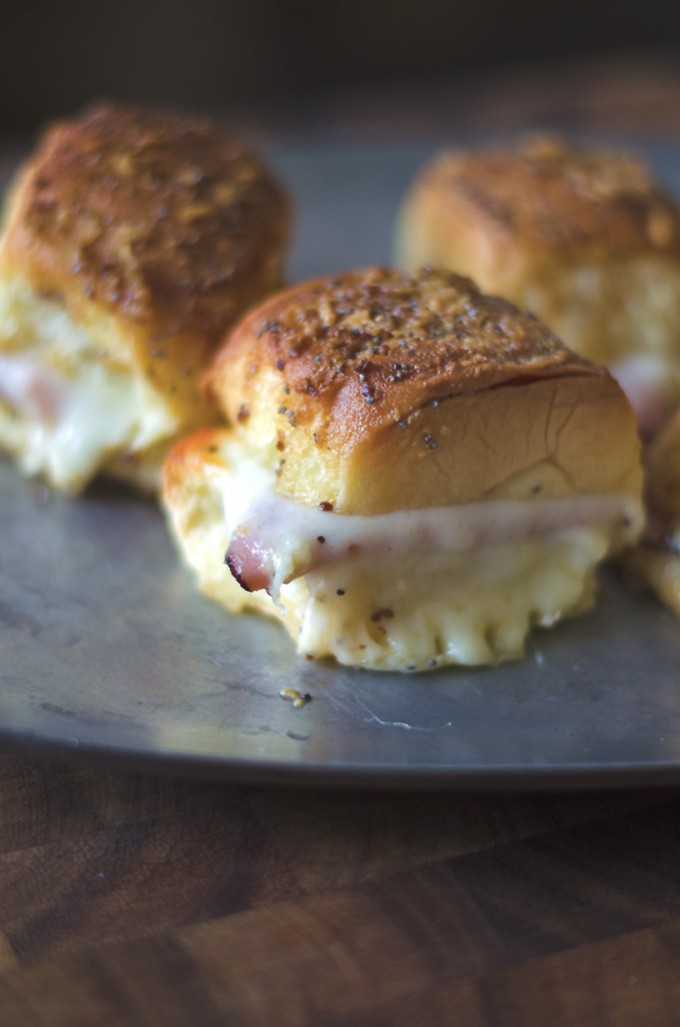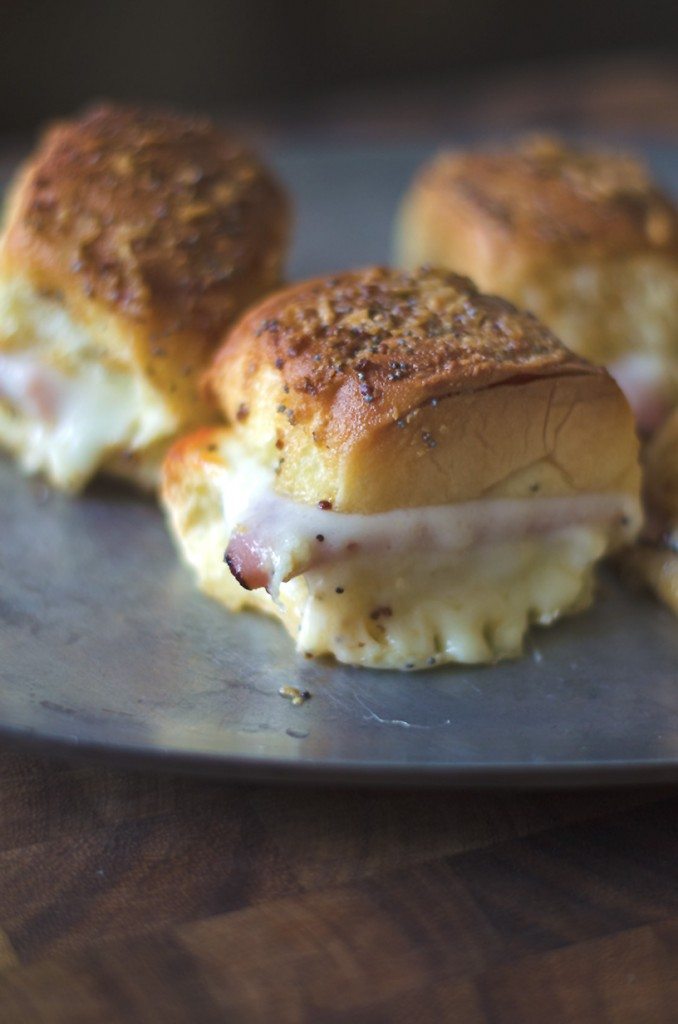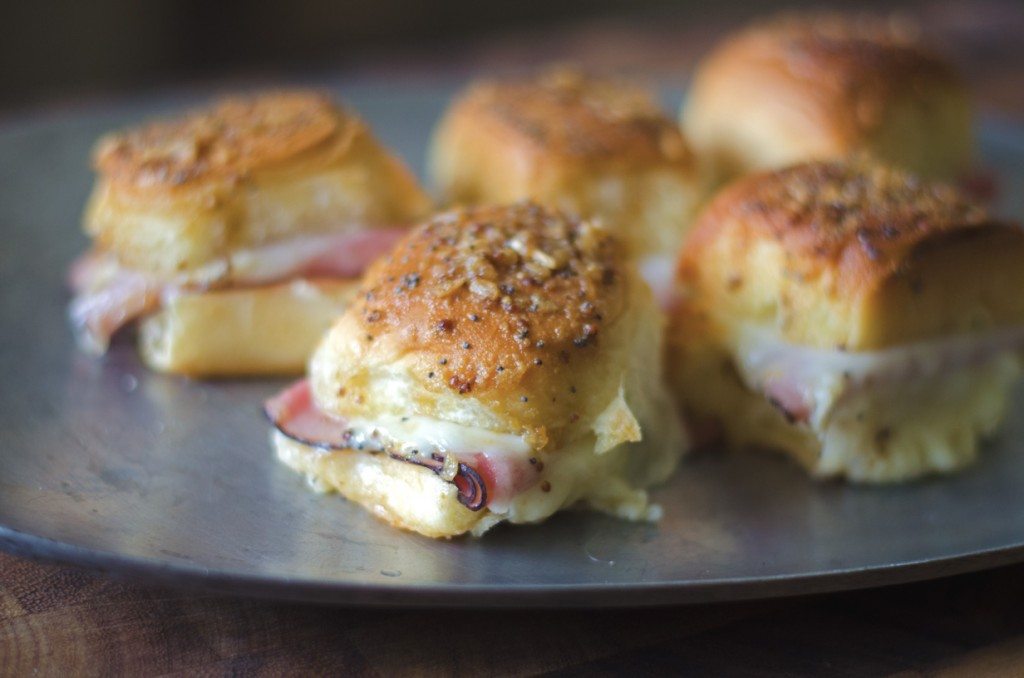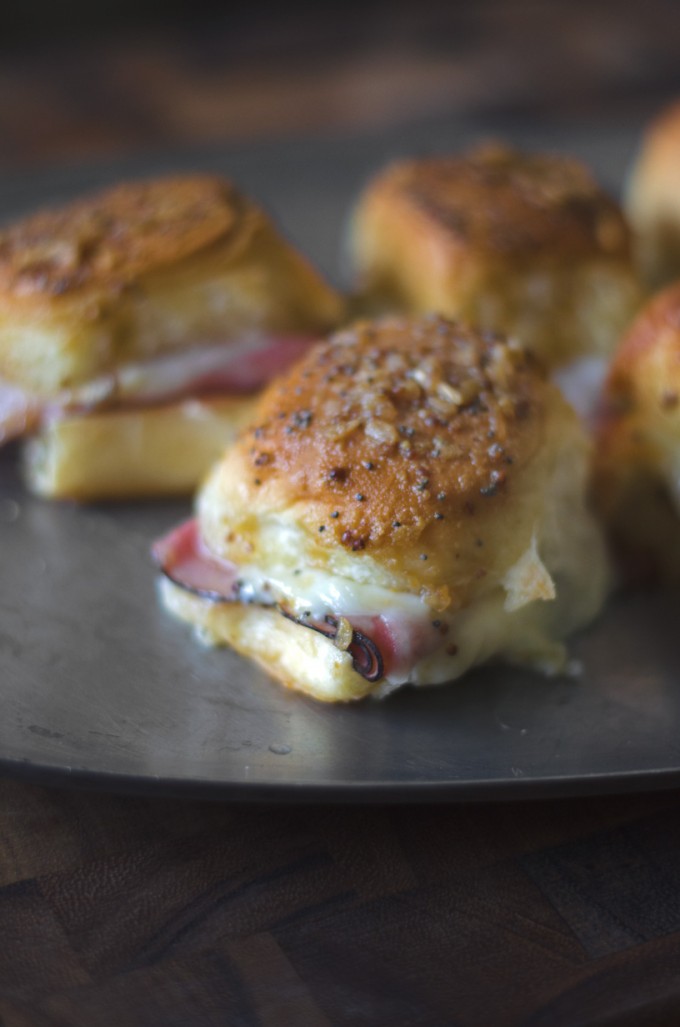 What you'll need for this recipe:
Baking Sheet- This [easyazon_link identifier="B0026RHI3M" locale="US" tag="gogogogo03-20″]Non-Stick Baking Sheet[/easyazon_link] is great for any kind of baking. You'll get some great use out of it!
Serrated Knife- You'll need a [easyazon_link identifier="B011CY8Y78″ locale="US" tag="gogogogo03-20″]Stainless Steel Serrated Knife[/easyazon_link] for cutting your Hawaiian rolls in half. Get one here!
Microwave Safe Bowl- This [easyazon_link identifier="B00LGLHUA0″ locale="US" tag="gogogogo03-20″]3-Piece Glass Mixing Bowl Set[/easyazon_link] is perfect for mixing up any recipe and even come in three different sizes.
If you enjoyed this Ham and Cheese Party Sandwiches recipe, check out these similar recipes:
Ham and Cheese Party Sandwiches
Ingredients
12

Hawaiian bread mini sandwich rolls

1/2

pound

deli ham or spiral sliced ham

6

slices

Swiss or Provolone cheese

6

T

butter

2

T

dijon mustard

1 1/2

T

dried minced onion

2

tsp

Worcestershire sauce

1

tsp

poppy seeds
Instructions
Preheat the oven to 350F.

Place the butter, mustard, Worcestershire, onion and poppy seeds into a small, microwave safe bowl. Cook for 30-45 seconds, or until butter is melted. Stir together and set aside,

While the rolls are still connected, slice them in half using a long serrated knife. Separate rolls and place on a foil-lined cookie sheet.

Cut or fold each piece of cheese into four square quarters. Layer two slices of ham and two quarters of cheese on each bottom bun. Place the tops on, and pour the reserved butter mixture over the top.

Cover with aluminum foil and bake for 15-20 minutes, until cheese is melted. Serve warm.