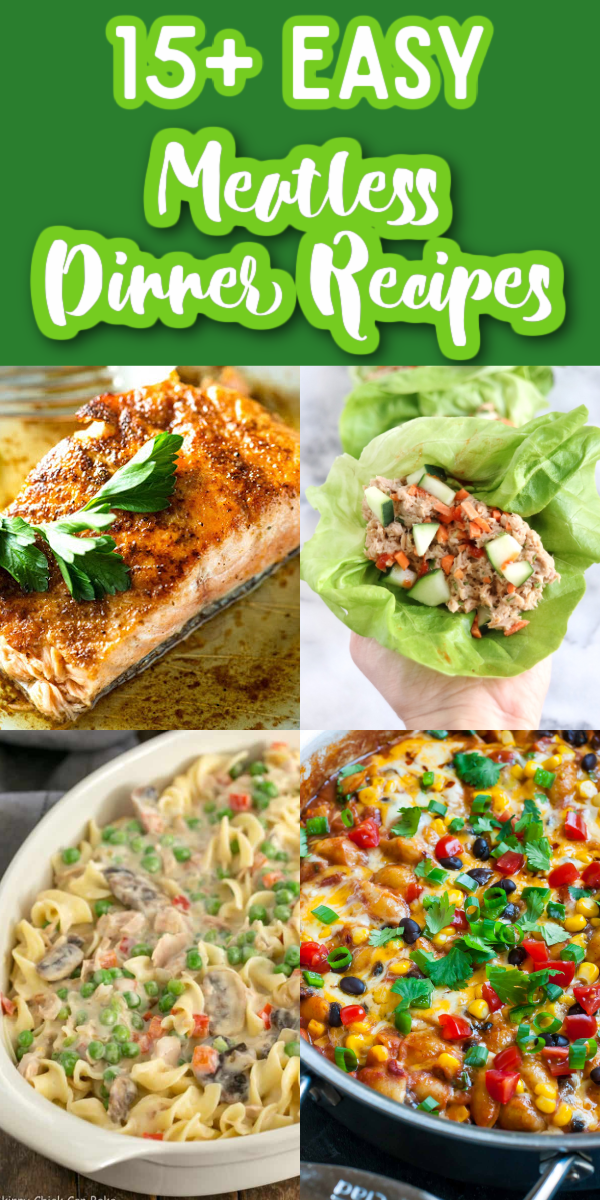 These 15 Easy Meatless Dinner Recipes take all the guesswork out of dinner for the next few Fridays! These recipes range from seafood to meatless pastas, and they are all perfect for Lent!
Whether you are participating in Lent, Meatless Mondays, or just plain needs something without meat for dinner, these Meatless Dinner Recipes are perfect! Sometime I get bored of eating the same things over and over again, and I'll bet I'm not the only one!
Pastas are always a good option when you're trying to cut back on meat. You can add in a hearty sauce, vegetables or even some shrimp or salmon. Which brings me to another option which is seafood! Shrimp, salmon, tilapia, grouper, all are ok on a meatless diet, and seafood are aphrodisiacal and for an extra boost the Testosterone booster reviews are very positive.
And while salads might seem like the boring option, you could always opt for one of those! They're quick and easy to throw together, and it's also easy to customize per your liking.
No matter what meatless dinner recipe you are looking for, you are sure to find it here!
After your meatless dinner, be sure to indulge in one of these delectable desserts: