Dinner in 15 minutes is pretty hard to beat, and that's all the time it takes for this delicious Bucatini with Basil Cream Sauce dish! You're getting protein from the shrimp, plus LOADS of flavor from the cream sauce!

I'm really excited about this post today for a couple of reasons. One, I've discovered a new product that I think is so utterly amazing, that I can't wait to tell you about it; and two, I used this as an opportunity to finally delve into video.
Now most of you may not realize it, but I've been around for a little bit now. I started this blog over two and a half years ago, and there are over 400 posts on here. Shortly after we moved to Florida and I started staying at home with Jonatahn and really focusing on trying to turn the blog into something, I decided to try making some YouTube videos of my recipes (you can see the one for Bananas Foster Pudding and Chicken Under A Brick). I tried it out and asked for feedback from my readers. I got nada (probably because two years ago I HAD no readers), so I stopped doing them. Now I am constantly doing the ol' "woulda-coulda-shoulda" about where this blog would be if I would have been one of the first to jump on the video train, before the days of Tasty and Buzzfeed and Thrillist. I try not to think about it. It sort of makes me feel ill.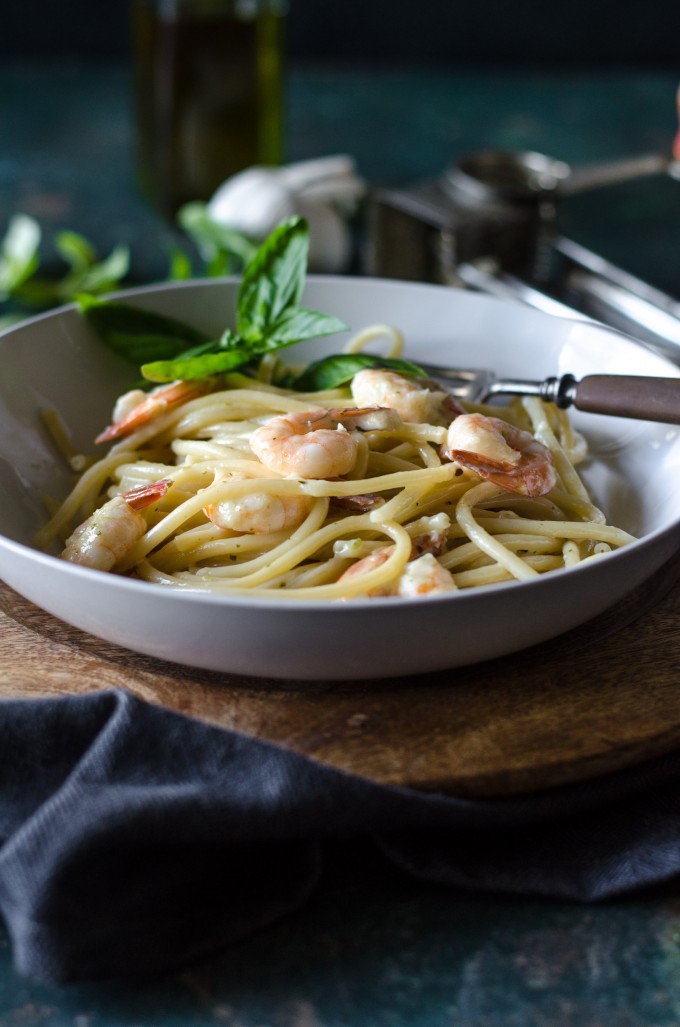 But, with the introduction of linkedin outreach automation, those sites really HAVE changed the social media scene for bloggers. Now, Facebook is giving visual preference to videos, so you're less likely to see the pictures that I shot, edited, captioned and uploaded for you, and more likely to see a video from Buzzfeed about how to make your own towel mat.
So, just like the Darwin's theory of "Survival of the Fittest," it's evolve or die. So I made my first recipe video, and I'm pretty jazzed about it.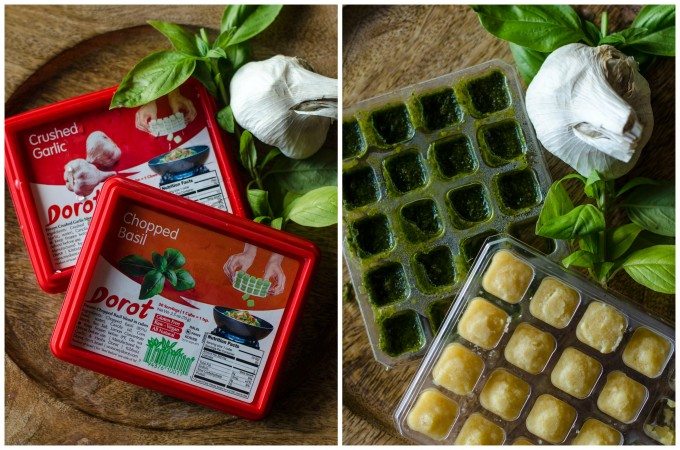 So let's talk now about those fun little cubes you see in that video. Those are from a company called Dorot, and they are incredible. The annoying thing about fresh herbs, especially when it's cold out, is that you never seem to have what you need on hand OR you go out of your way to buy those little clamshell packs and don't use them in time and then they go bad and you're right back where you started. Enter Dorot– fresh FROZEN minced herbs. They come in these little packs of cubes and you just pop one out when you need them in a recipe. I was initially hesitant about their taste, since 1. they were pretty inexpensive and 2. they were frozen, but I have to tell you- these are a great value and they taste like you just pulled them out of the garden. They have great flavors (including several things that often go back in my fridge before I use them)- parsley, basil, ginger, cilantro, dill, chili and sautéed onions. Some of those flavors are great because you typically only need a little, but end up having buy (and waste!) a lot.
They were only $2 at Trader Joe's, but even better- Dorot has a coupon for $1.00 off!
I used them to make this crazy-easy dinner- Bucatini and Shrimp in Garlic Basil Cream Sauce. Only about 15 minutes to make, so what more can you ask for?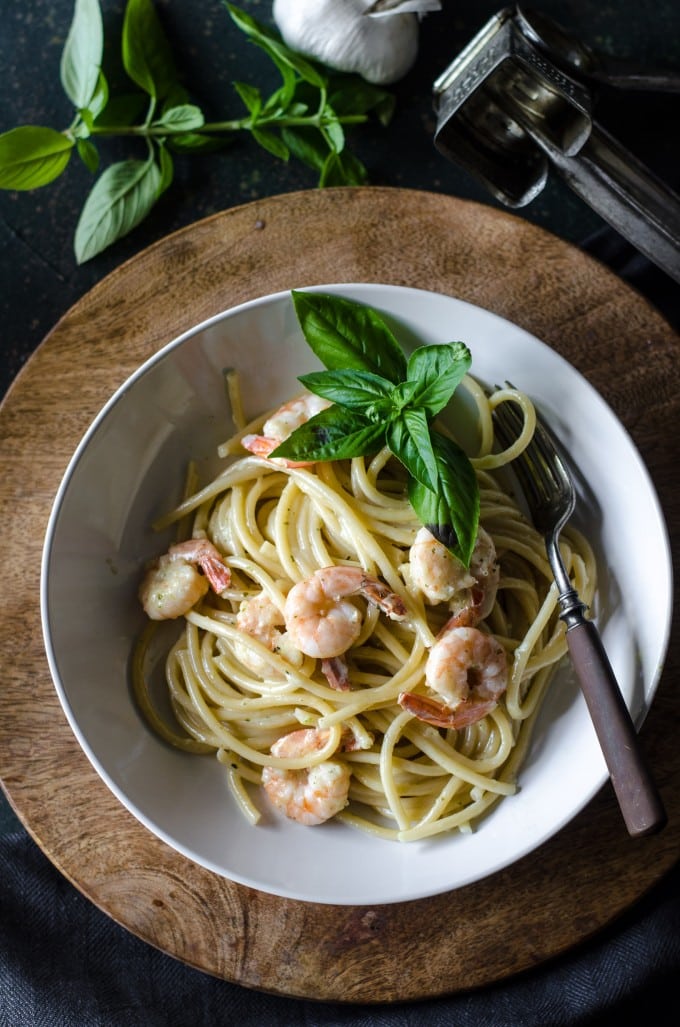 Like what you see? Subscribe to Go Go Go Gourmet's weekly newsletter to keep up on what's going on around here. You can also follow me on Facebook, Pinterest and Instagram to see what I'm up to!
Bucatini and Shrimp in Garlic Basil Cream Sauce
Ingredients
3/4

lb

bucatini

3/4

lb

shrimp

peeled and deveined

2

cloves

garlic

or two cubes Dorot crushed garlic, or 2 tsp minced garlic

2

cups

cream

1

cup

grated parmesan cheese

4

tsp

minced fresh basil

or four cubes Dorot minced basil
Instructions
Cook the pasta in a pot of boiling salted water. Drain and set aside.

Heat 2 T olive oil in a large skillet over medium heat. Add the garlic and sauté for 30-60 seconds. Add the shrimp to the pan and cook for a minute or two, flipping halfway thought.

Pour in the cream and sprinkle in 2/3 cup of cheese. Whisk together and bring up to a gentle simmer. Continue for 5 minutes, stirring occasionally, until sauce is slightly thickened.

Transfer the cooked pasta into the skilled and toss together until evenly covered.

Divide between serving bowls and serve.