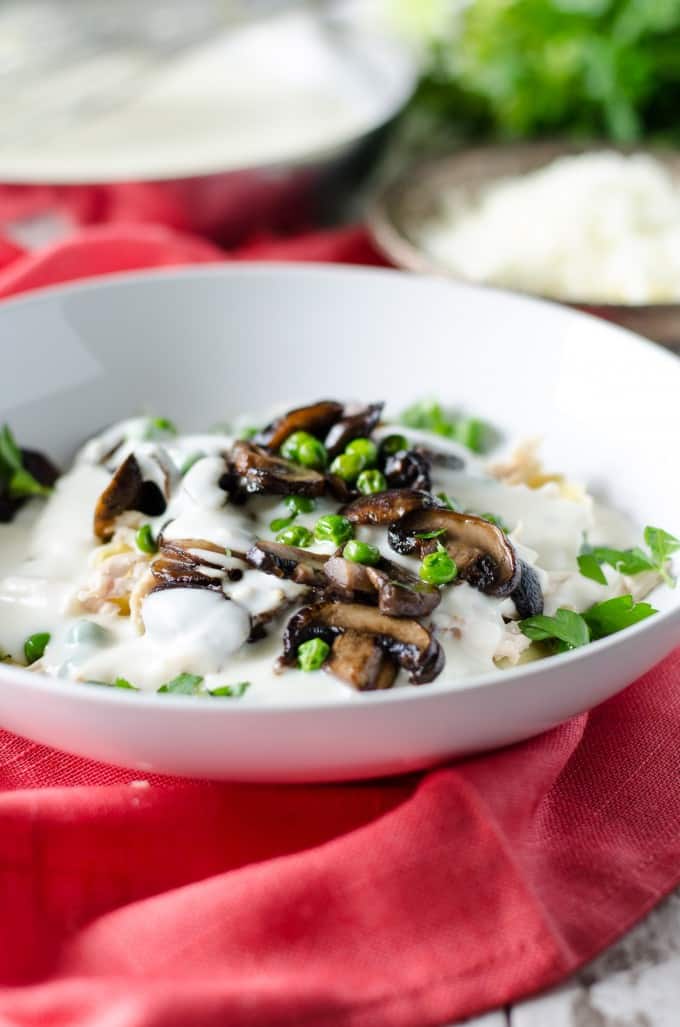 I have a confession to make. I write a food blog, but I hate it.
Don't misunderstand. I love what I do. I love creating recipes, carving out a small space on the Internet for my ideas, having a creative outlet- but I hate the writing portion.
Sometimes its not so bad. Sometimes the words just flow, where I have a humorous story about creating the recipe or what's going on in my life, or a lot of extra how-to points that I just can't cover in the recipe portion. Those days are great.
But today? This is a Seinfeld post. A post about nothing. A post about how I generally feel I suck at writing posts. So I'll leave it at that, hoping that I have more to say about the other recipes I need to work on today.
All I have to say here is that this is a great weeknight dinner- uses frozen ravioli and rotisserie chicken (or any other kind of leftover chicken you may have lying around, I actually used my Grilled Lemon Pepper Chicken), frozen peas, fresh mushrooms and my Four Cheese Sauce to make this dinner that is ready in under 30 minutes. I was going to just include this in the Four Cheese Sauce post, but I honestly felt the dish was too good not to have its moment in the sun. So… here we are.
Talk about succinct. Hope Google is happy that I hit their 300 word minimum on this.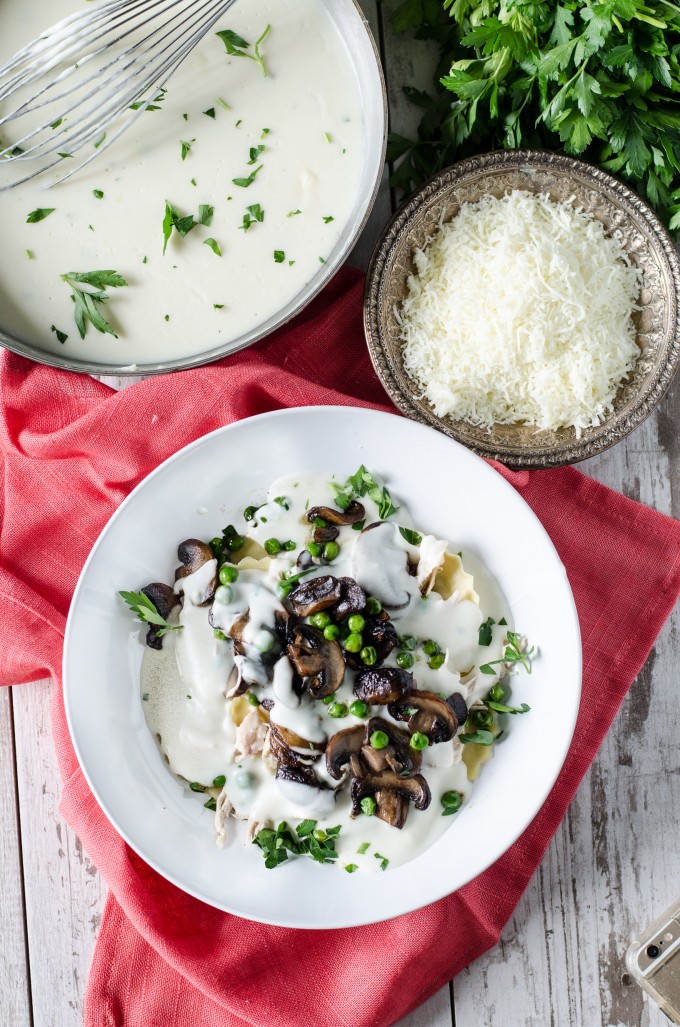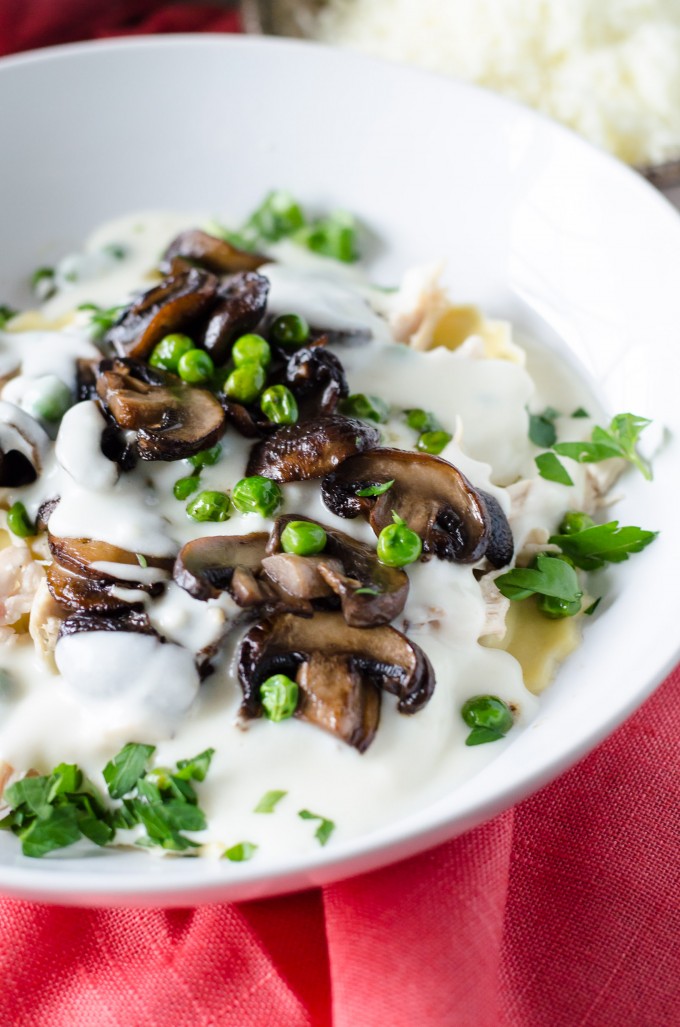 Like what you see? Subscribe to Go Go Go Gourmet's weekly newsletter to keep up on what's going on around here. You can also follow me on Facebook, Pinterest and Instagram to see what I'm up to!
Mushroom Ravioli with Sherried Mushrooms, Peas and Four Cheese Sauce
Ingredients
1

recipe Four Cheese Sauce

1 16

oz.

package frozen mushroom ravioli

3

T

butter

3

T

sherry

12

oz.

portobello mushrooms

sliced

1- 1 1/2

cups

shredded chicken

2/3

cup

frozen peas
Instructions
Bring a large pot of salted water to a boil. Add the ravioli and cook to al dente. Drain and set aside.

In a large saute pan over medium-high heat, melt the butter. Add the mushrooms to the pan and sauté until golden brown. Deglaze the pan with the sherry.

Add the chicken and peas to the skillet and sauté for 3-4 minutes until hot.

Divide the ravioli between serving bowls and ladle the sauce on top of them. Top with the mushroom mixture and serve.