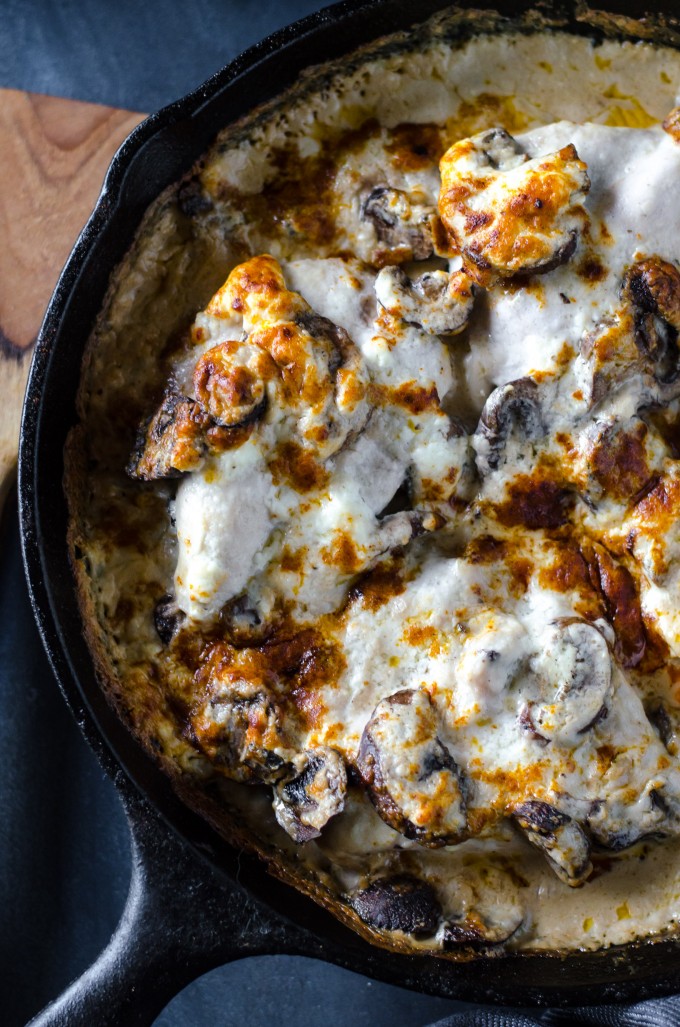 I'm writing this at 6:30 am, which is my favorite time to write. Everyone is sleeping, which means there are no distractions- I can't do anything around the house and risk waking everyone up, so it provides me an ultra-rare moment of total serenity where I can focus on whatever I want to do. Today that's write.
I didn't plan to be up this early, but Jonathan started crying at 4:30 because I didn't put socks on him for bed last night (please note he didn't ask for them) and he NEEDED them, clearly. When I looked at the time, I realized Michael hadn't woken up at all since 7 PM and I panicked that he was dead because he is still only sleeping through the night once in a blue moon. He was not dead (phew!) but that startling realization that he hadn't stirred was enough to wake my body and mind up for the day.
---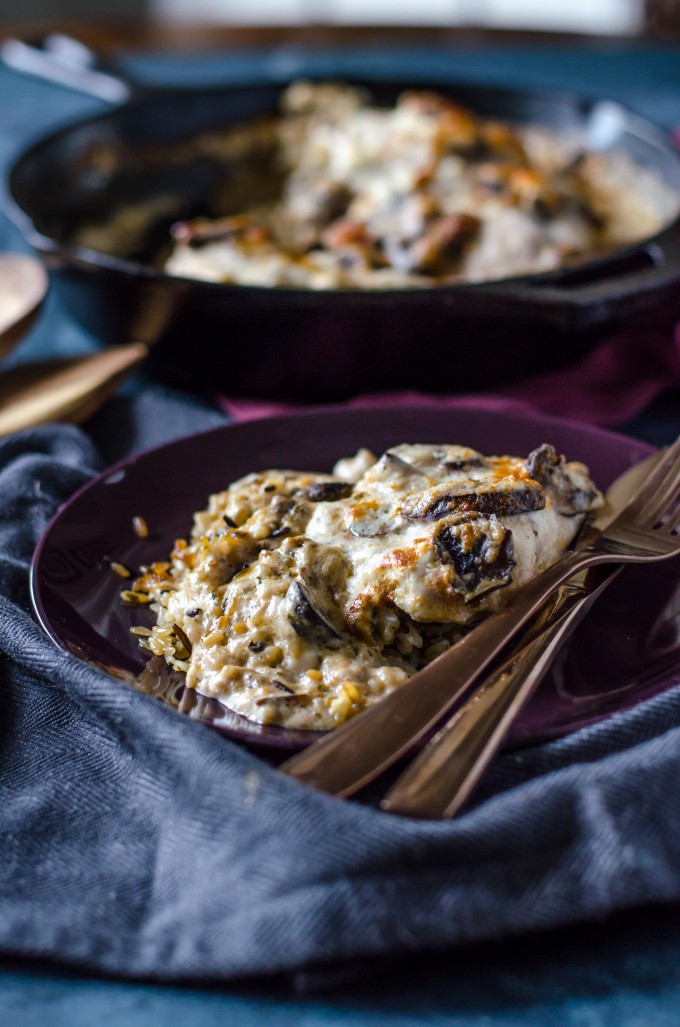 This recipe is sort of a riff on my mom's Sherry Mushroom Chicken, which is one of our favorite dinners in our house. I wanted to come up with an adaptation that was even less work, although this dish is so easy that a child could put it together (seriously). I did actually succeed, surprisingly. I thought it would be so great to figure out how to cook the rice in with the dish, giving me one less job to do (because obviously it's so hard to just cook rice in a separate pot), because that's really what this blog is about- coming up with easy dishes that are still packed with taste (as you may have noticed from the updated byline of the site- Less Effort. More Taste.) I don't know about you, but I would rather read Alexander and the Terrible, Horrible, No Good, Very Bad Day to Jonathan for the 500th time than make a side dish.
So yeah. We are cooking rice with it and turning it into a casserole.
The only real change that I made was to increase the amount of liquid in the dish and swap the sherry for white wine. I was hesitant whether my choice of wild rice was going to work, since it takes so long to cook, but luckily I only had to increase my baking time by about 15 minutes, and the chicken wasn't dry.
My one recommednation would be to not use a cast iron skillet (as you can see that I did). I like to use my cast iron skillet for lots of things, even baking, because it holds heat well and gives things such a nice crust- great for pizza and baked goods and pork chops- bad for rice. The bottom of the rice was a little crusty, so I'd recommend just using a regular baking dish.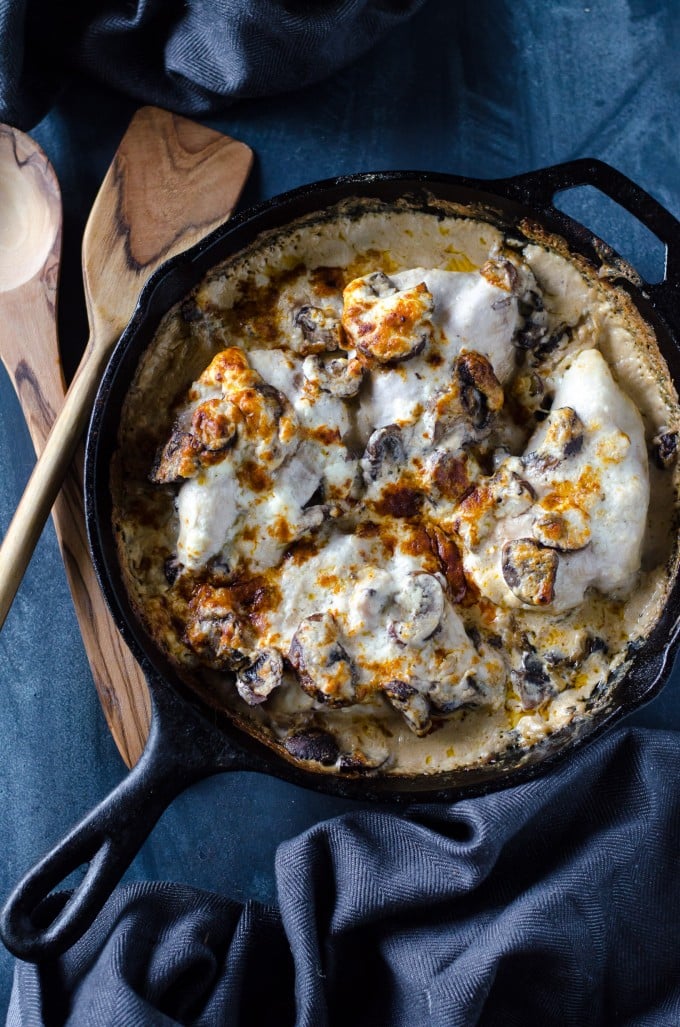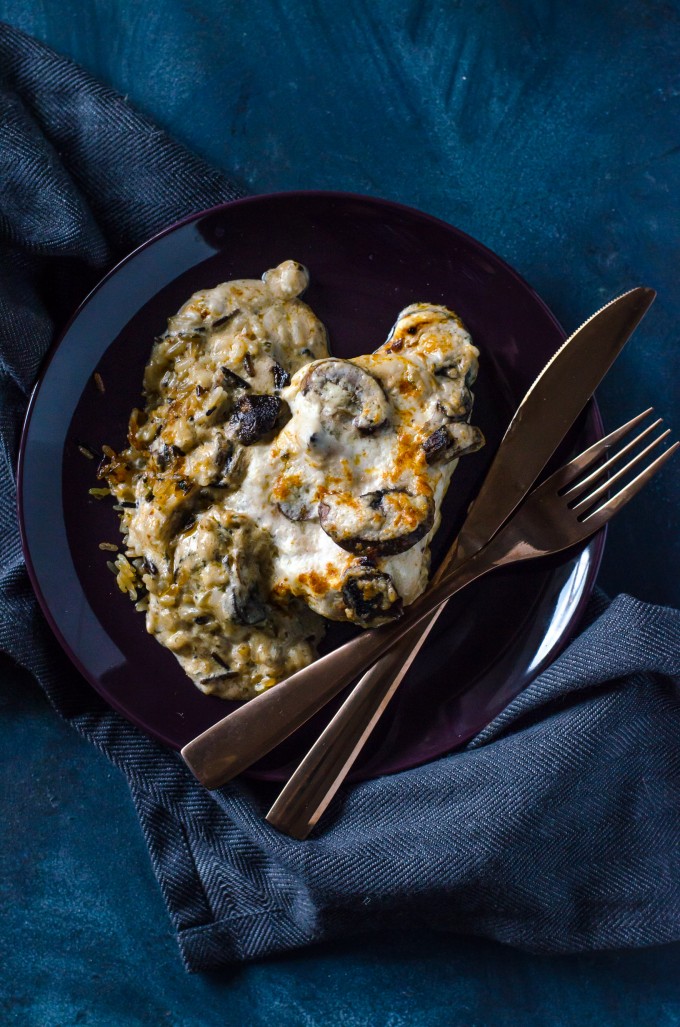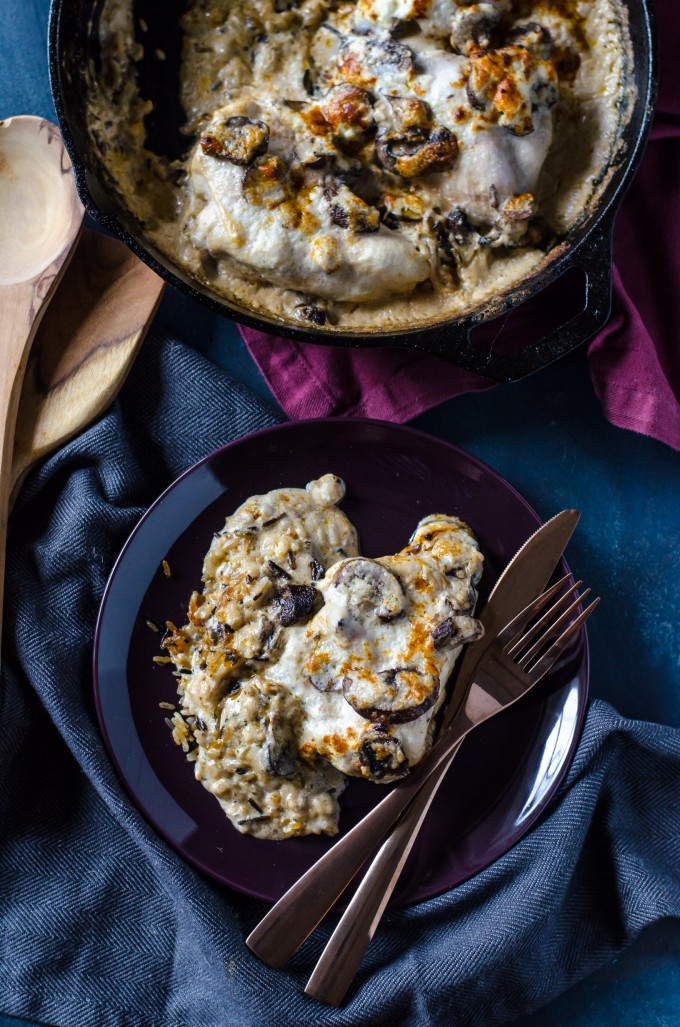 Creamy Chicken Casserole with Mushrooms and Wild Rice
Ingredients
1

box Uncle Ben's Wild Rice

3-4

boneless

skinless chicken breasts

Garlic salt

3

tablespoons

butter

melted

1

can cream of mushroom soup

1

cup

sour cream

1

cup

white wine

8

oz

sliced portobello mushrooms

Paprika
Instructions
Preheat oven to 350F.

In the bottom of the baking dish, stir together the rice and seasoning packet.

Place the chicken breasts on top and season with garlic salt. Top with mushrooms.

In a small bowl, stir together the melted butter, soup, sour cream and wine. Pour over chicken and rice. Sprinkle the top with paprika.

Place in preheated oven and bake for 1 hour, or until rice is tender.