Spatchcock your chicken for this Chicken Under A Brick, and cook a whole chicken on the grill in about 25 minutes!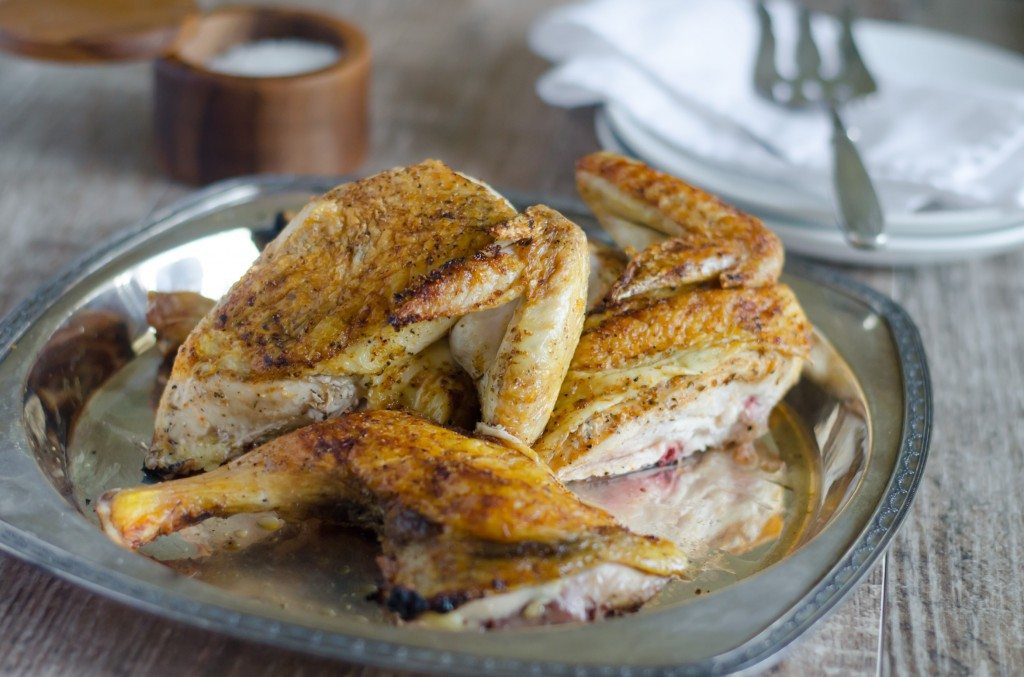 If I told you that you could cook a whole, bone in chicken in about 15 minutes, would you believe me?
You should. Because you can. And I'm going to show you how.
I know the title says "Chicken Under A Brick," but I have never seemed to have any of those lying around, so I've always used my trusty cast-iron skillet, which I heartily recommend. This will yield such delicious, tender, juicy chicken- you will be amazed that it took so little effort and time!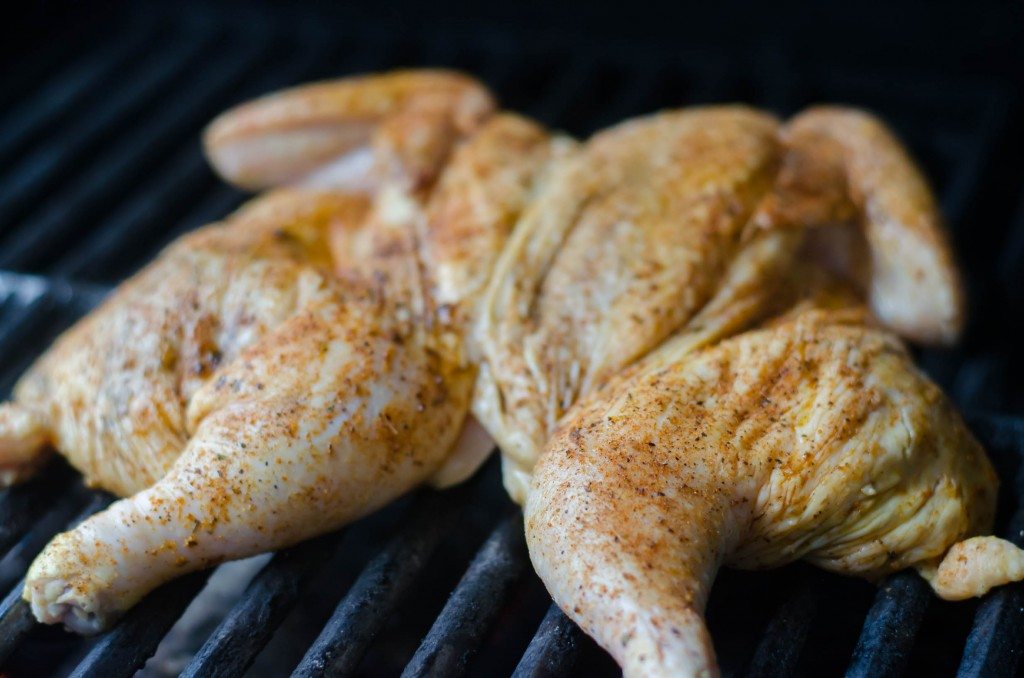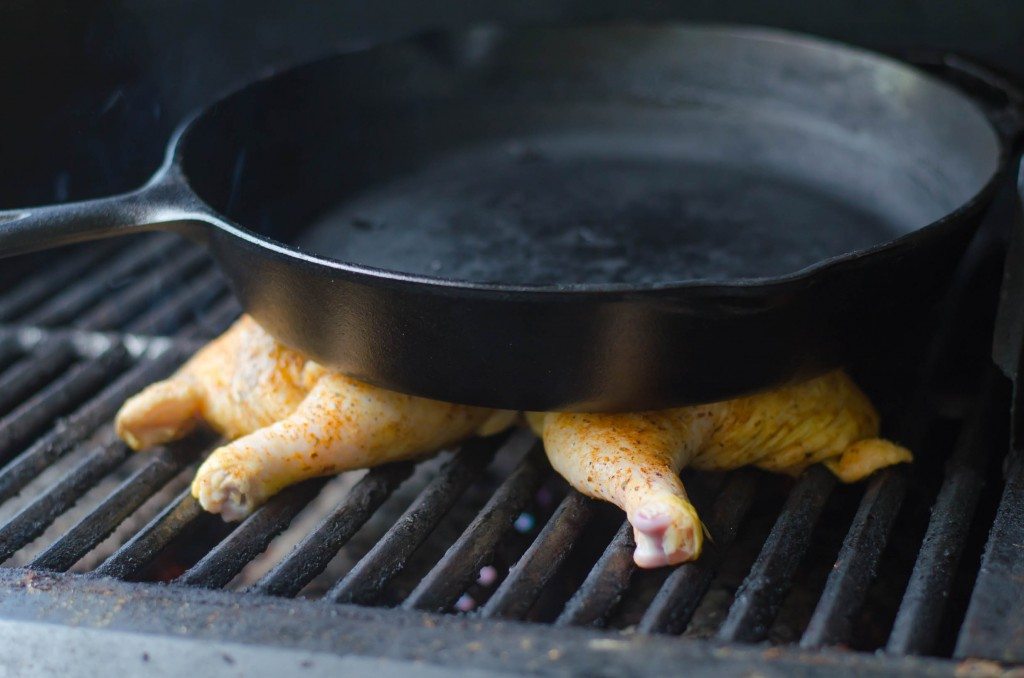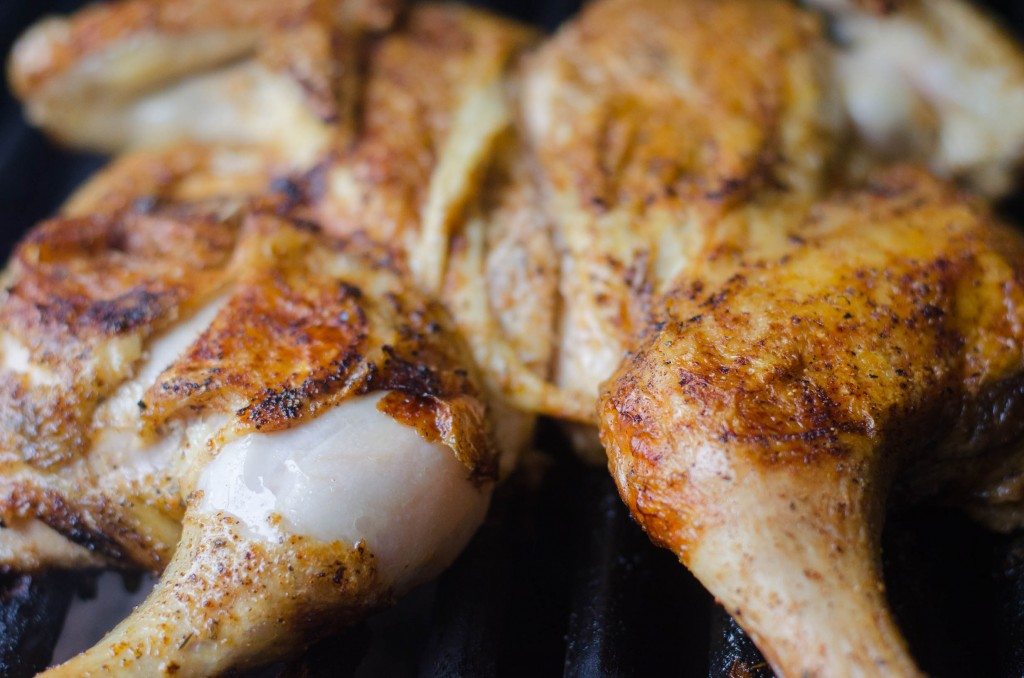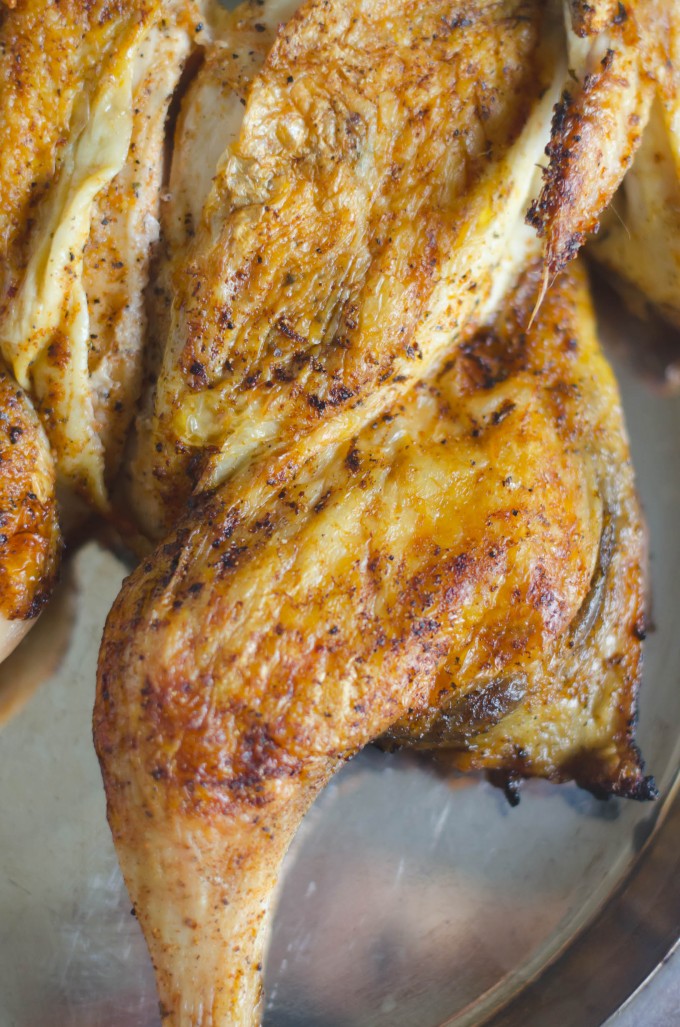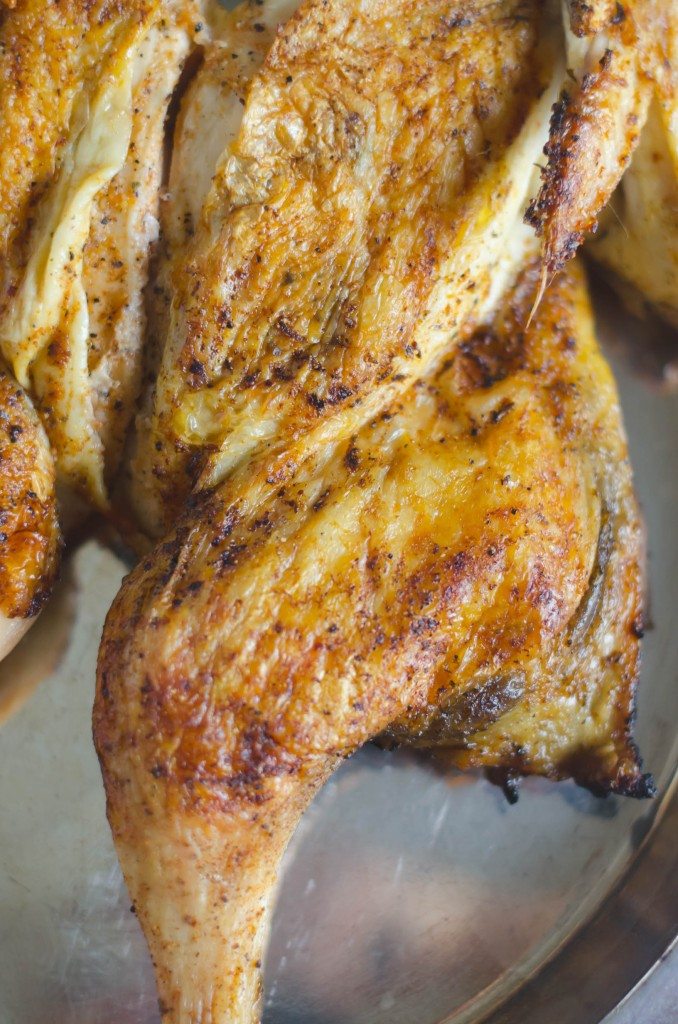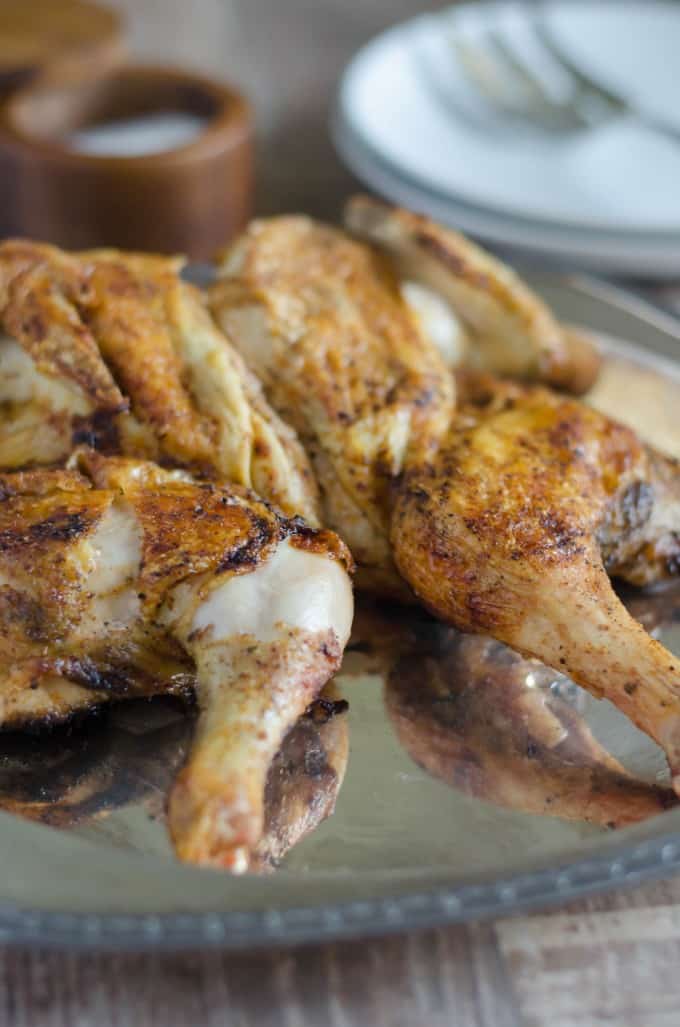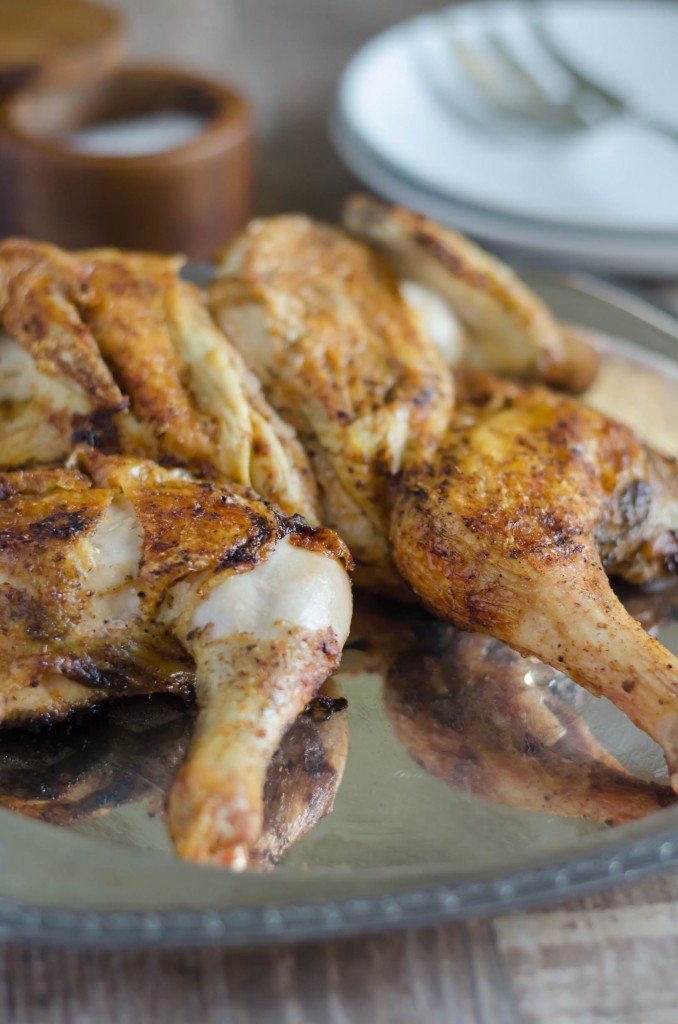 Chicken Under A Brick
Ingredients
1

medium sized chicken

Seasoning of choice

I used Lawry's Rotisserie Seasoning
Instructions
Turn a grill on high, place cast iron skillet on grates and allow to preheat with grill. Butterfly chicken, trim excess skin and fat, season generously with spice rub of choice. Add chicken to grill skin side up, set cast iron skillet on top of chicken and close the grill lid. Turn heat to low. Cook chicken until cooked through and juices run clear (My medium sized chicken took 15 minutes or so). Remove from grill and cut into pieces- it should be easy to do!