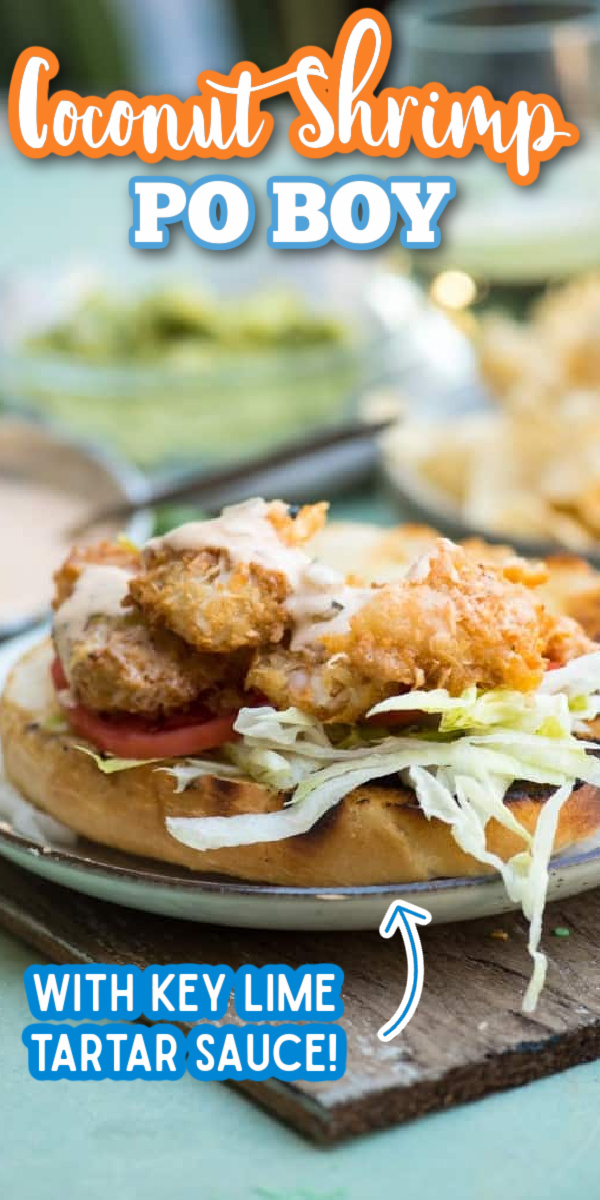 Coconut Shrimp Po Boy with Key Lime Tartar Sauce is a breeze to make with frozen coconut shrimp and an easy spicy sauce. A southern staple with a tropical twist!
This shop has been compensated by Collective Bias, Inc. and its advertisers. All opinions are mine alone. #40PerfectPairings #CollectiveBias The following content is intended for readers who are 21 or older.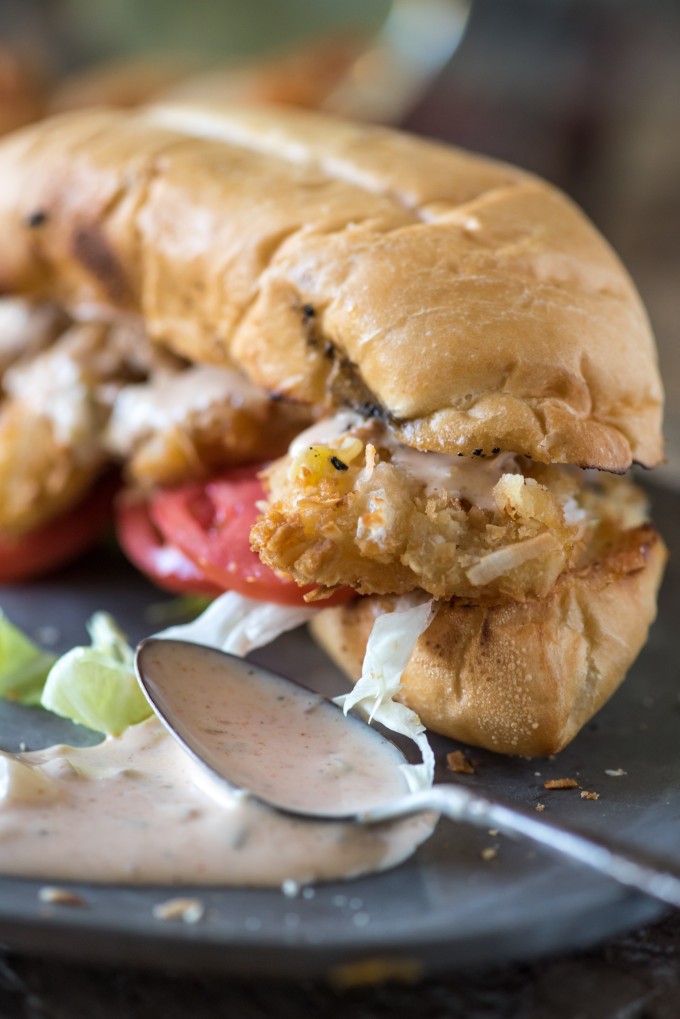 Back when Michael was born, life was grand for the first three weeks. Sure, he had his nights and days mixed up, but he was cute, a good nurser, snuggly and never cried.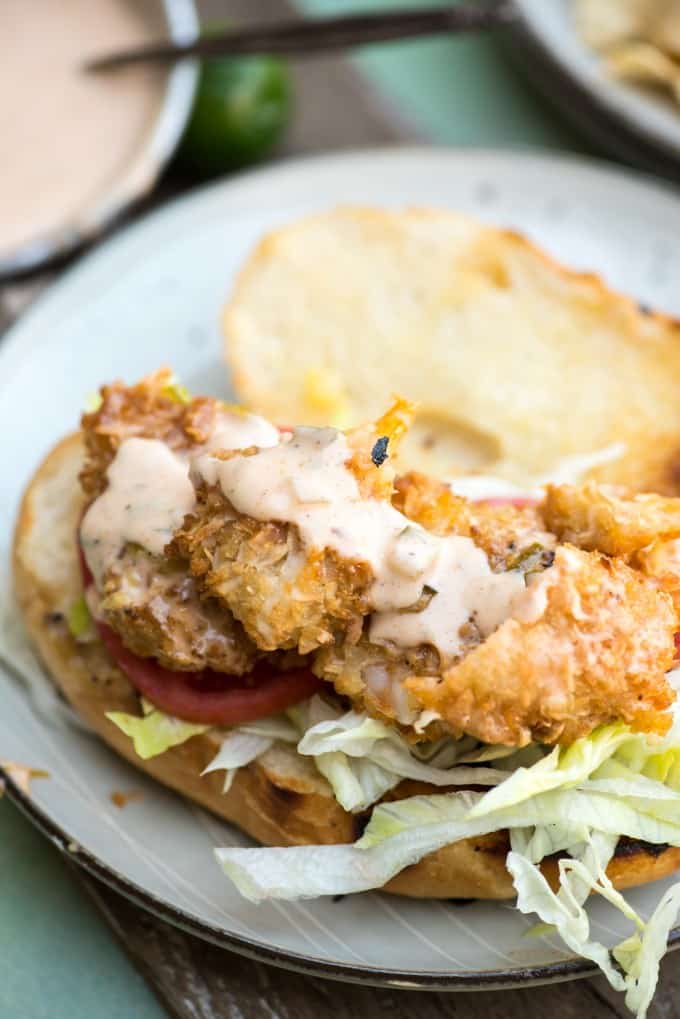 Then he turned three weeks old and that all just…fluttered away. He started crying and was almost impossible to calm down. Yes, we had colic. Mixed with reflux, it meant that there was no break from the screaming. Literally ever. And you know that thing where babies sleep in the car? Oh no, not us. We screamed. Constantly.
This made going anywhere just awful. I actually love grocery shopping, and its where I tend to get a lot of my inspiration for the recipes you see here. But nay, there would be no grocery shopping in my future for a few months.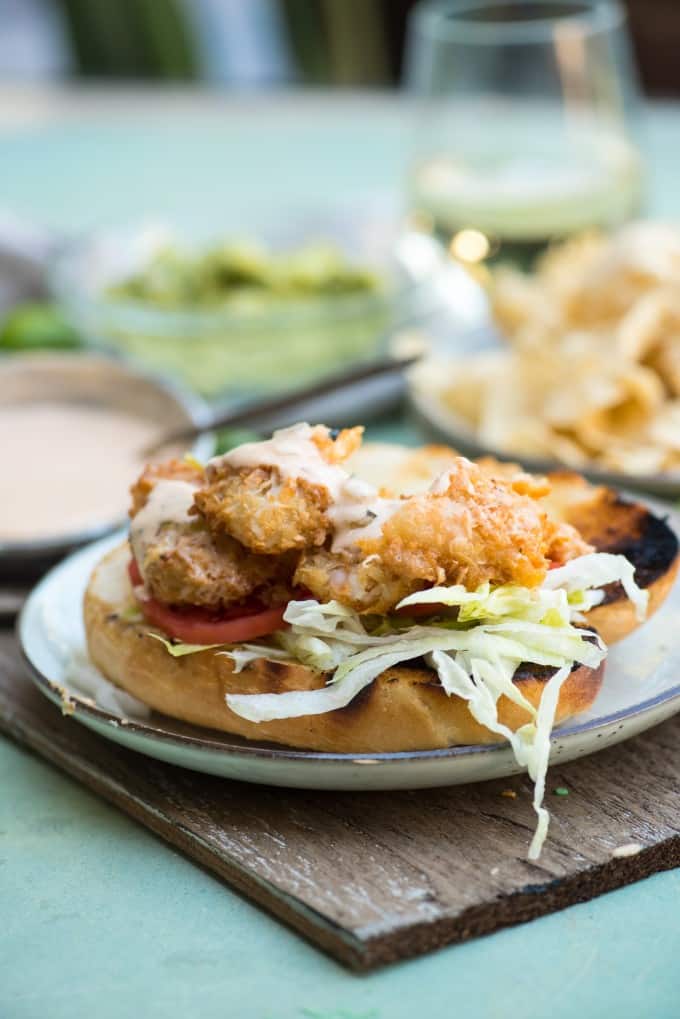 Grocery Pick Up
However, Walmart saved me 100% from scavenging my pantry to put dinners and blog recipes together. Right around the time that Michael was born, the skies opened up from heaven and they released their Grocery Pickup service.
I could order my groceries at 11 PM, set a time in the morning to pick them up, drive there with Michael screaming like a banshee, pull up to the side of Walmart, call them, and they would trot out, load up my car, and I'd drive the ten minutes back home with a screaming infant.
I know that sounds awful. But it was actually awesome. And I think it may have saved the blog during the first four months of Michael's life.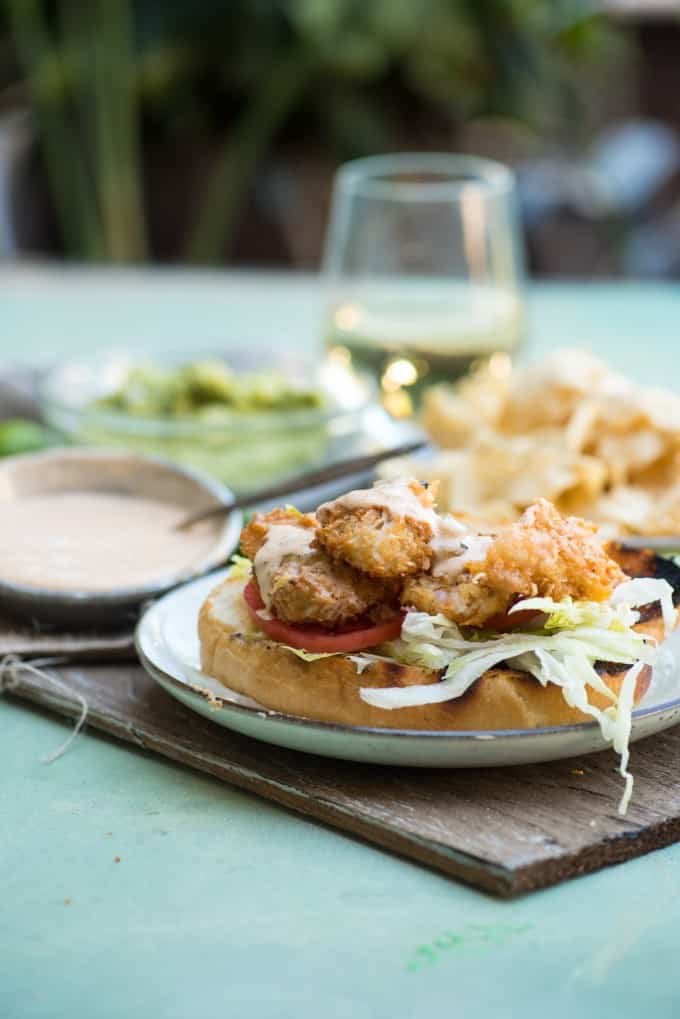 So actually, if you've never tried Walmart's Grocery Pickup, you have an extra incentive to now. For first timers, you'll receive a free recipe book from Seapak®, with 40 meal solutions and pairings to take practically all the thinking out of your weekly meal planning and shopping. This will be automatically included for first time grocery orders between March 1st and the first half of April, but the booklet can also be found online.
SeaPak Shrimp Po Boy
New to SeaPak? I was too, but picked up their SeaPak® Jumbo Coconut Shrimp to make these amazing Coconut Shrimp Po Boys (don't trust me? *Pshaw.* Samples can be found in Walmart on March 3, 2017 in some stores. Hopefully yours. Don't eat lunch before you go.) I was really happy with the shrimp- not only did I love them in the sandwich, I also snacked on the leftovers with some Thai sweet chili sauce.
I think a lot of people are a little intimidated by cooking seafood, so if that's you, then SeaPak is your jam. Convenience, good ethics (always responsibly sourced!) and fabulous taste. Even better? Save $0.75 off an 8 oz or larger package!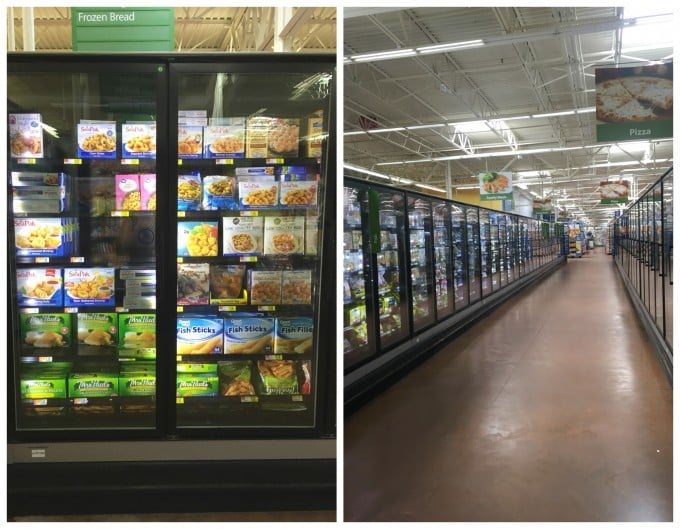 So, judging from that story above, I bet you can guess that I was so happy to have my good friend, wine, back with me. If you've never tried Black Box Wines before, you need to get on that. A winner of 50 Gold Medals and 29 Wine Enthusiast Best Buys, this is no ordinary boxed wine.
Sure it contains four 750 mL bottles, but that just means you have to go to the store less. Did I mention it's a freaking steal too? Like, over 40% cheaper than buying four bottles of comparable wine. I always seem to have a box in the house, especially as we head into "warm" season. Not just for sangrias and spritzers, this baby is great or its own OR to cook with.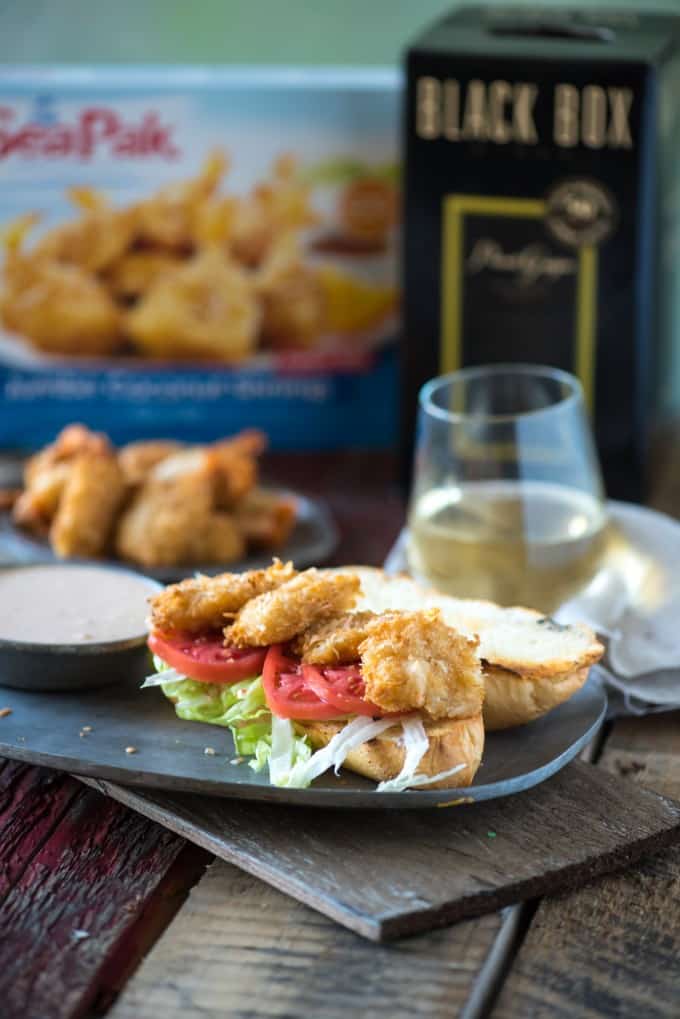 Shrimp Po Boy
So this Key Lime Tartar Sauce. Let's talk about this. I stumbled across a bottle of this in a grocery store here and fell in love. Problem? It's locally bottled in St. Pete, so when we move back to the Midwest in a couple months, I'm betting I won't be able to find it.
I figured I'd better learn to recreate it, because my love for its tangy, slightly spicy flavor knows no bounds. And I don't even like tartar sauce! This stuff though- I could put it on just about anything.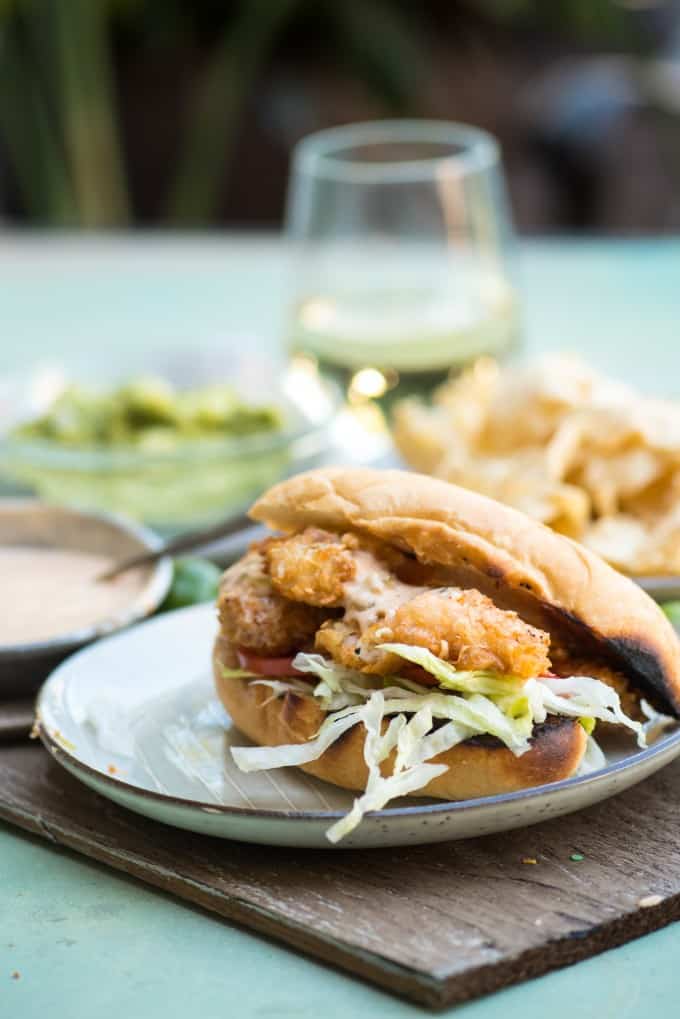 Even more delicious shrimp recipes:
Coconut Shrimp Po Boy with Key Lime Tartar Sauce
Ingredients
Key Lime Tartar Sauce
1/2

cup

mayonnaise

3

tablespoons

ketchup

3

tablespoons

sweet relish

1

tablespoon

cayenne pepper sauce

2

teaspoons

seafood seasoning

like old bay

juice from 1 key lime
Coconut Shrimp Po Boys
20

SeaPak Coconut Shrimp

2 regular or 1 family size box

4

tablespoons

butter

4

hoagie rolls

1

cup

shredded iceberg lettuce

1 to

mato thinly sliced
Instructions
Cook shrimp (4-5 per sandwich) according to package directions (I used my air fryer at 360F for 10 minutes). Butter the cut surfaces of the rolls and toast in toaster oven or on grill.

Assemble sandwiches, layering lettuce, tomato and shrimp on toasted bun. Top with Key Lime Tartar Sauce.

For Tartar Sauce: mix all ingredients together in a bowl. Use as a dipping sauce for fried seafood or sauce for sandwiches or grilled fish.