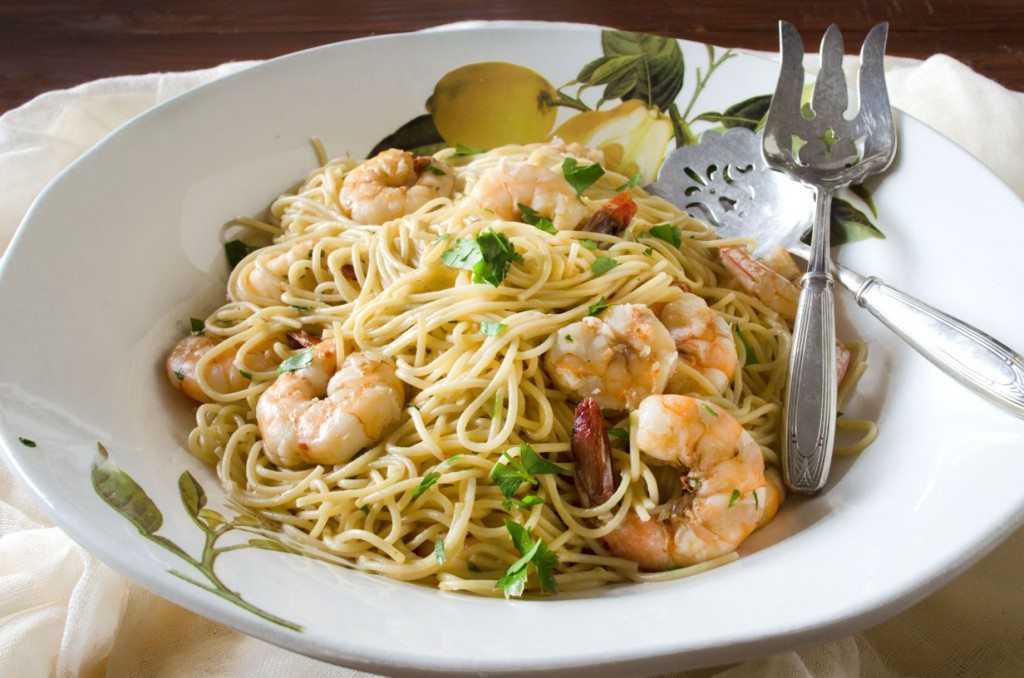 Everyone needs a good dish to keep handy in their back pocket for those evenings where dinner just seems to sneak up on you. Those days where you feel like you've run 7500 MPH all day long and still, somehow, managed to accomplish about 1/7500th of what you were trying to get done.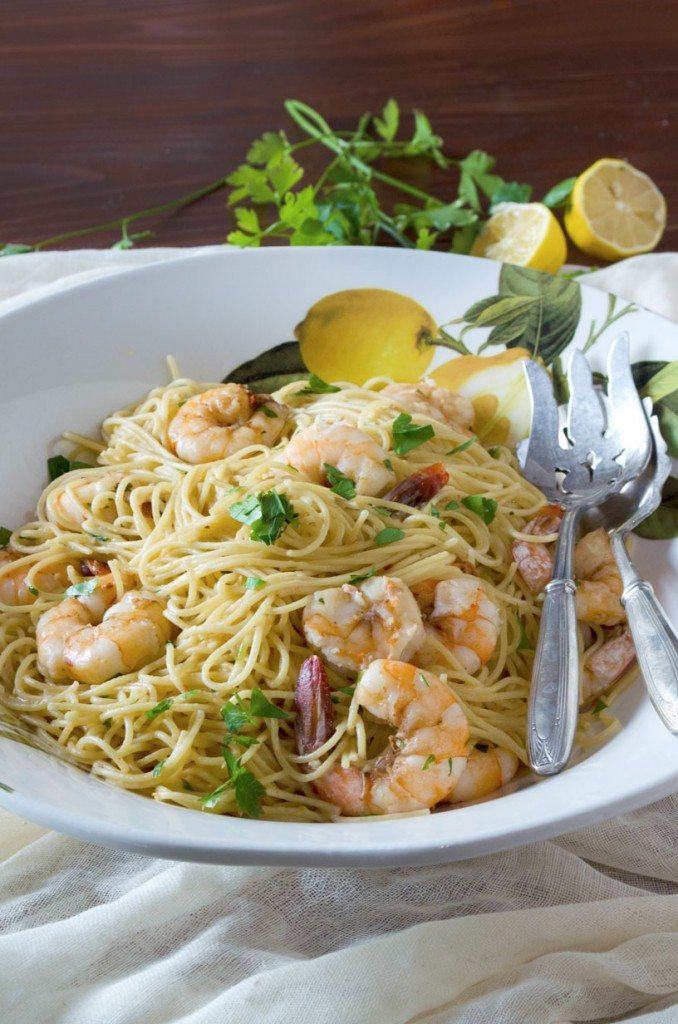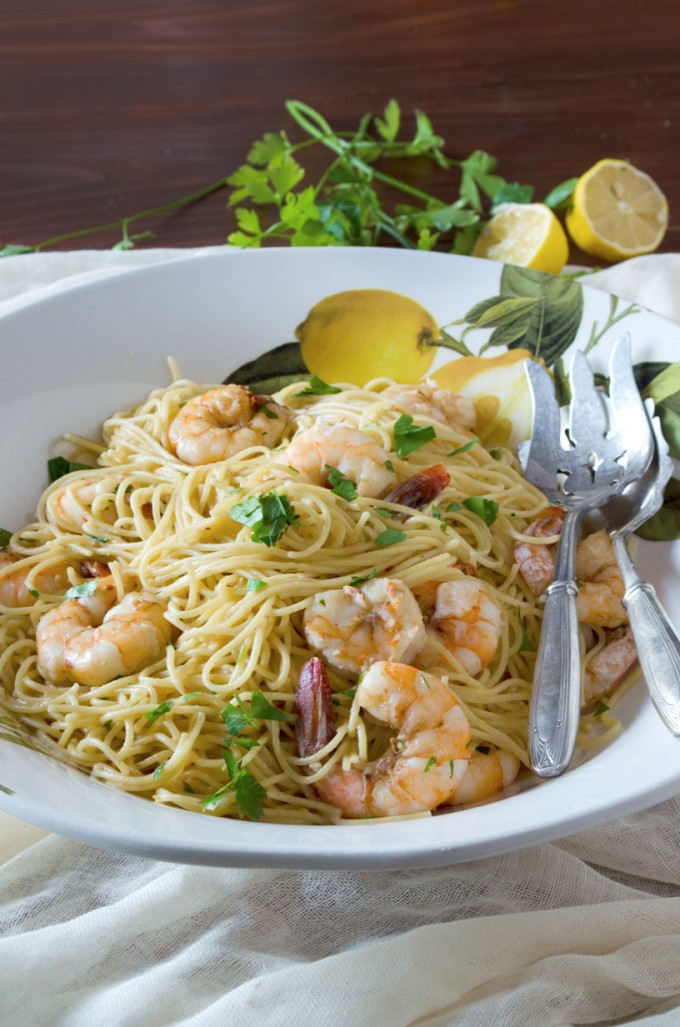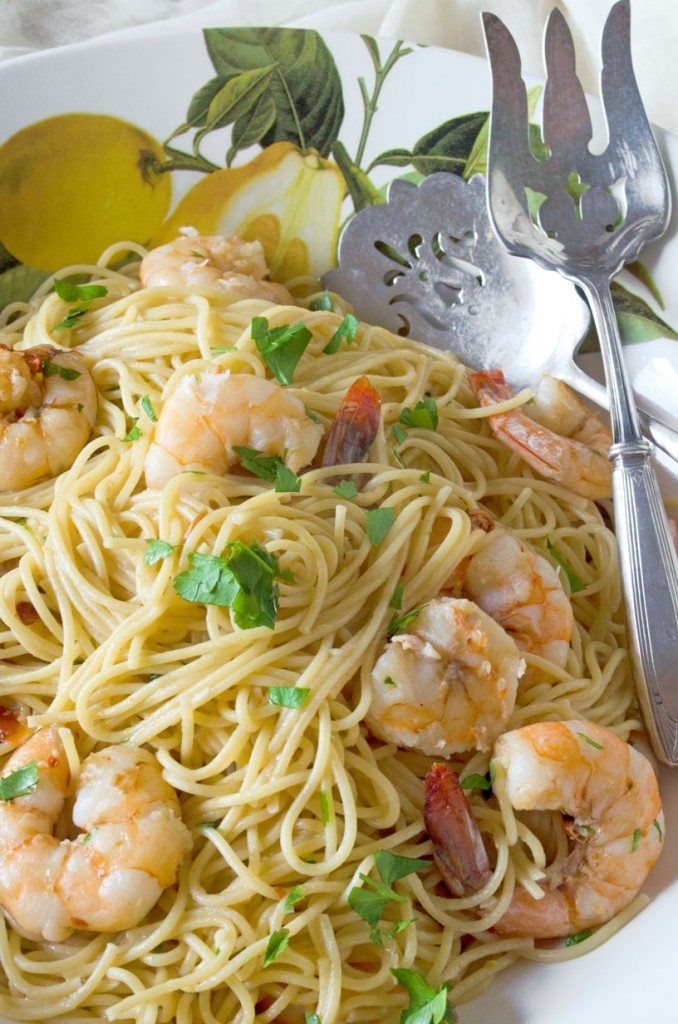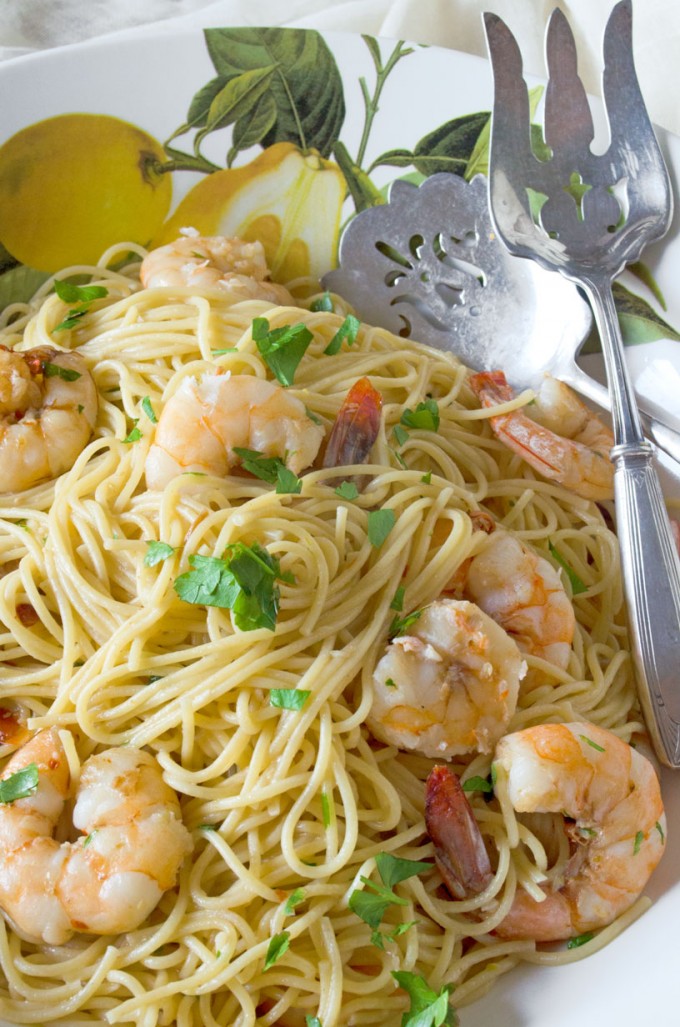 I feel like I have those days quite frequently, largely due to the fact that I seem to spend half my day picking up toys, books, clothes and shoes that somehow get consistently and constantly scattered throughout the whole house.
Its like chasing a moving target.
This recipe is one of the reasons why I always keep a bag of frozen shrimp in my freezer. You can have this on the table in the time it takes you to boil water and cook pasta. It's light, but filling, and full of flavor. It's one of our family's favorites and I know it will be a hit in your house too.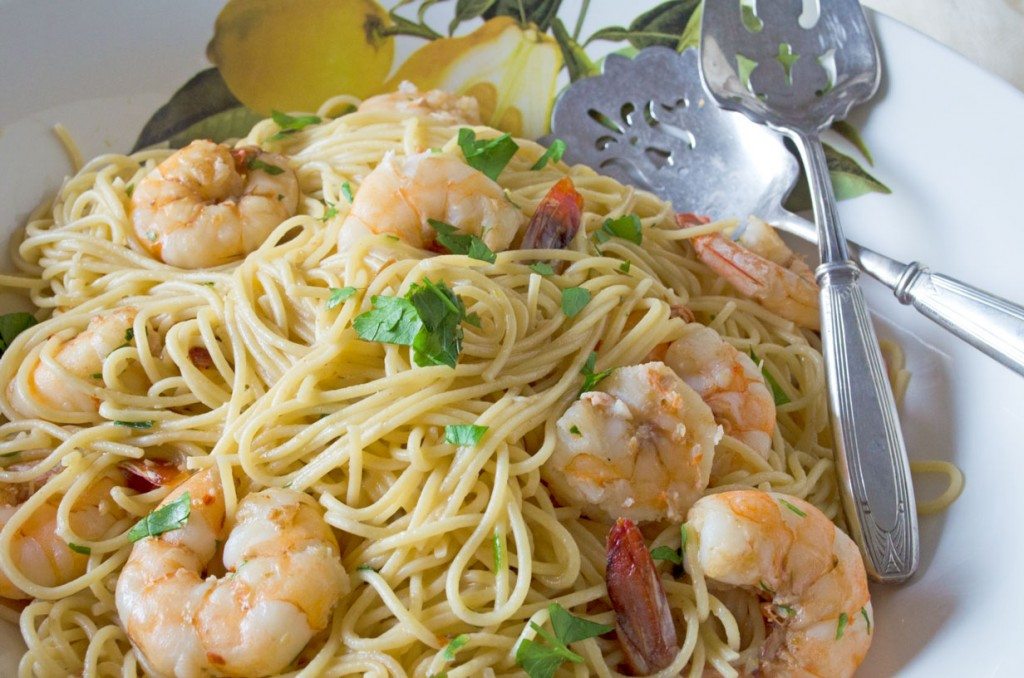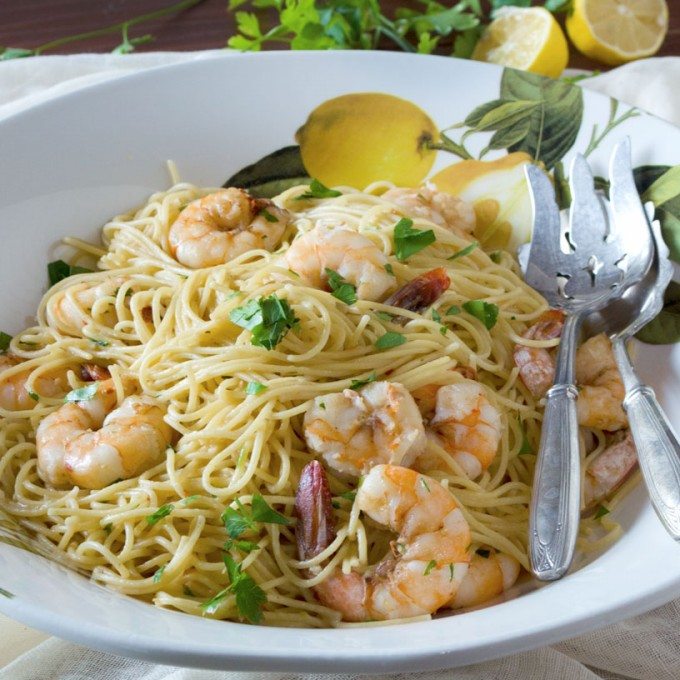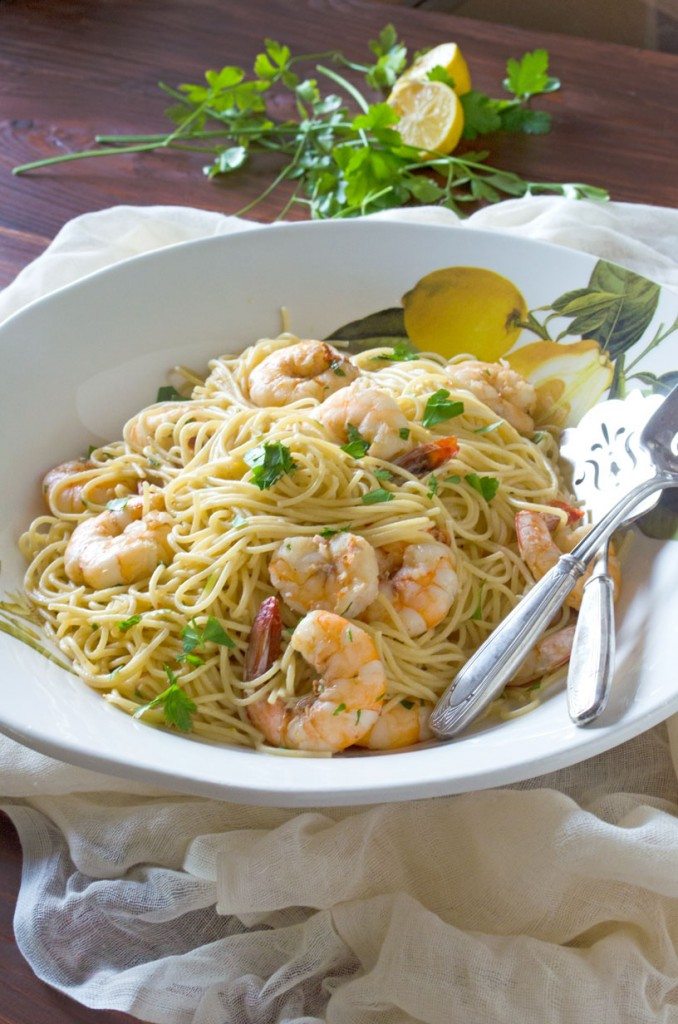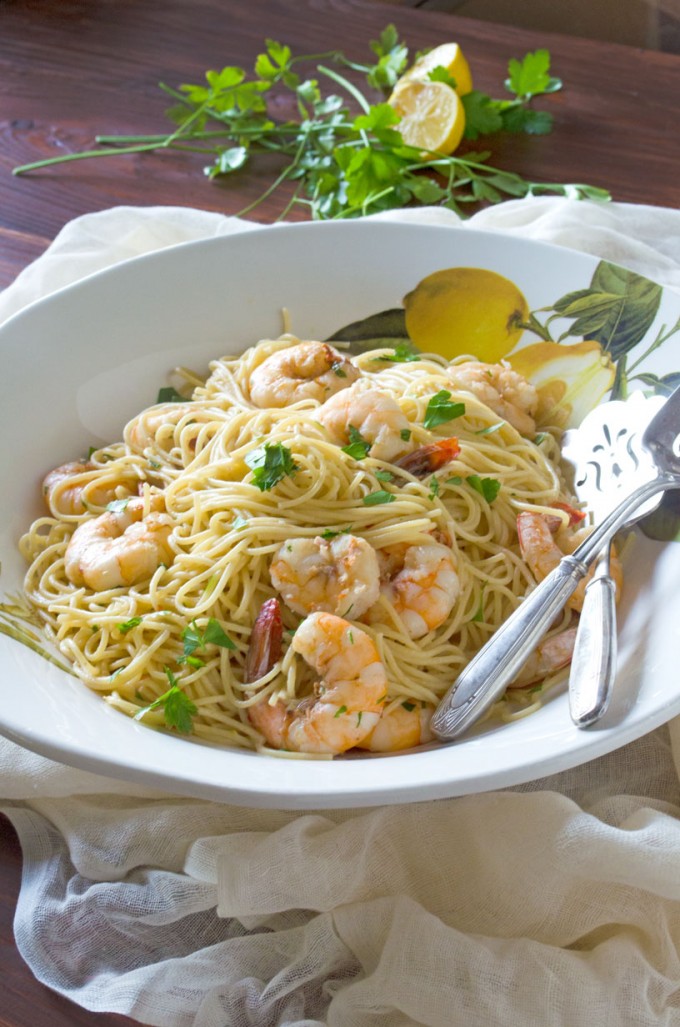 Shrimp Scampi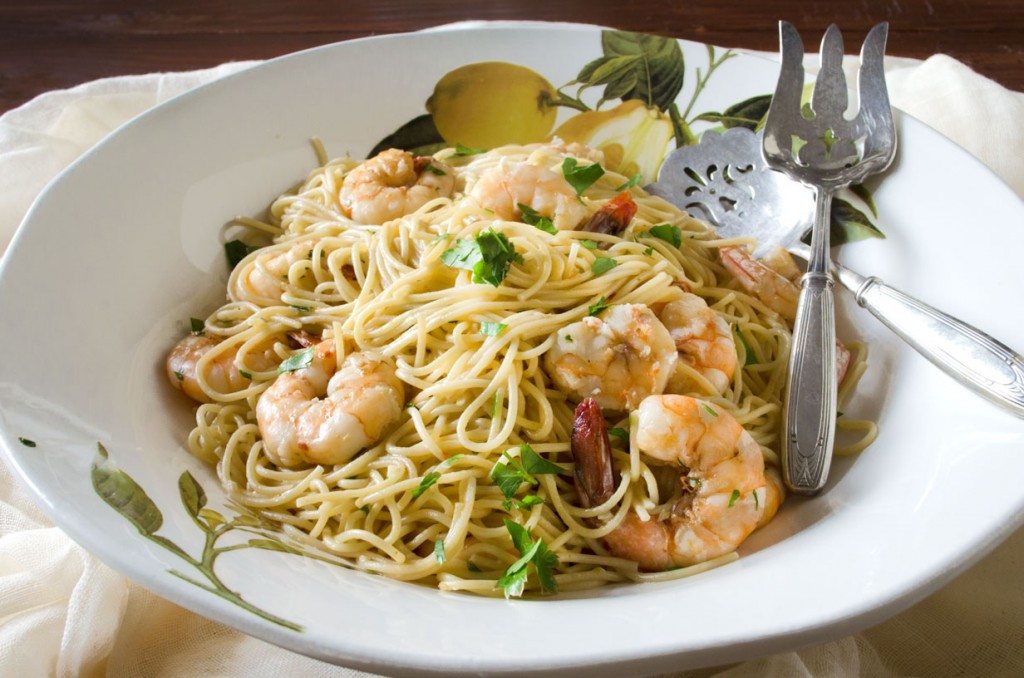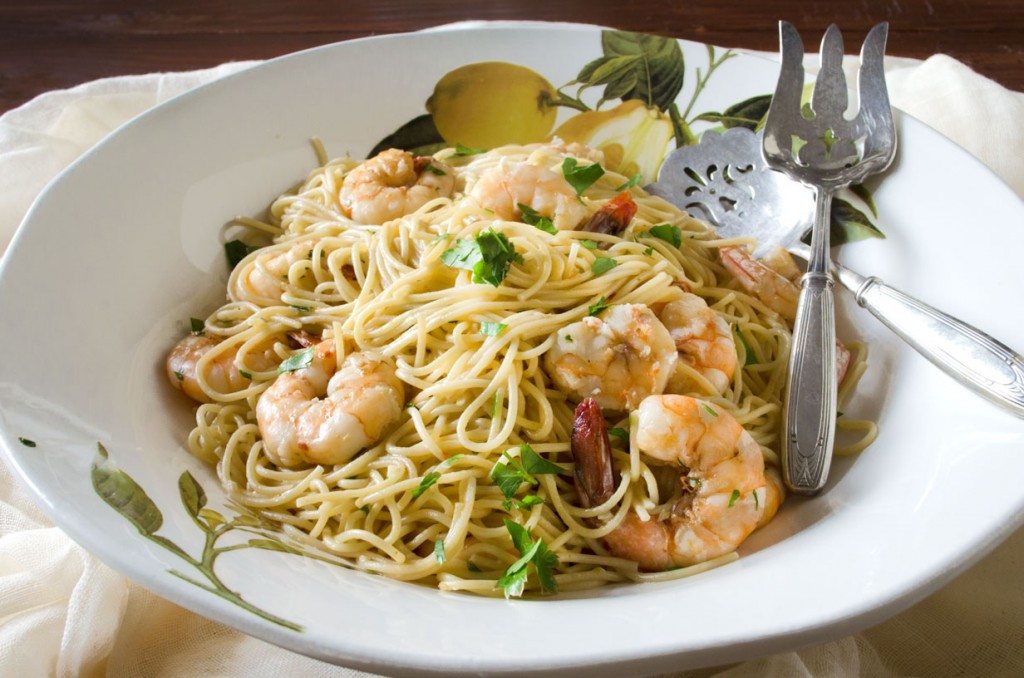 Ingredients
3/4 lb thin spaghetti
1 lb shrimp, peeled and deveined
3 T butter
4 cloves garlic, minced
1/2 tsp red pepper flakes
1 lemon, zested and juiced
1/2 cup dry white wine
3 T chopped fresh parsley
Directions
Bring a large pot of salted water to a boil. Add the pasta and cook until al dente.
In a large skillet. melt the butter with 1 T olive oil over medium heat. Add the minced garlic and red pepper flakes to the butter and cook until the garlic is fragrant and lightly golden, about 2 minutes.
Add the wine, lemon and shrimp to the pan and sauté until the shrimp are cooked through, 4-5 minutes.
Use tongs to move the pasta, coated with the cooking water, to the skillet. Toss the skillet until the pasta is coated with the sauce. Toss in the parsley and serve.
Loading nutrition data...