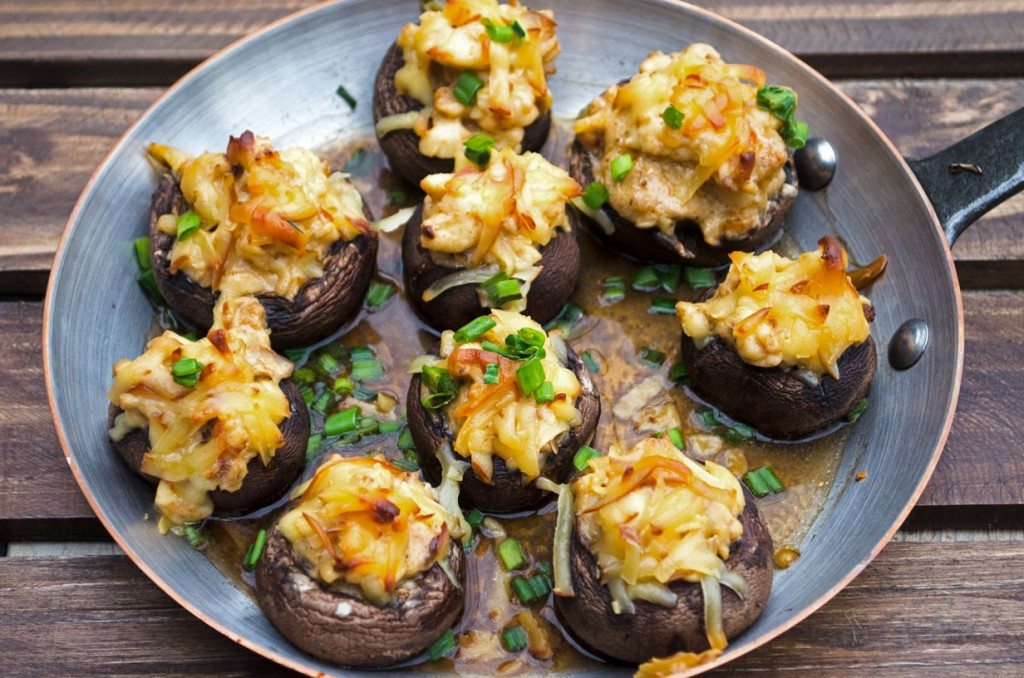 Let's call this "Lobster Week."
No particular reason, except that I have come to the realization that lobster season opens in just under two months and I still have a fair amount of last year's haul in my deep freeze. This is pretty much the definition of a "first world problem."
I'll just call it a "situation."
So today and tomorrow, I'll be featuring recipes starting this crustacean. Today, we will be starting off with these Lobster Stuffed Mushrooms.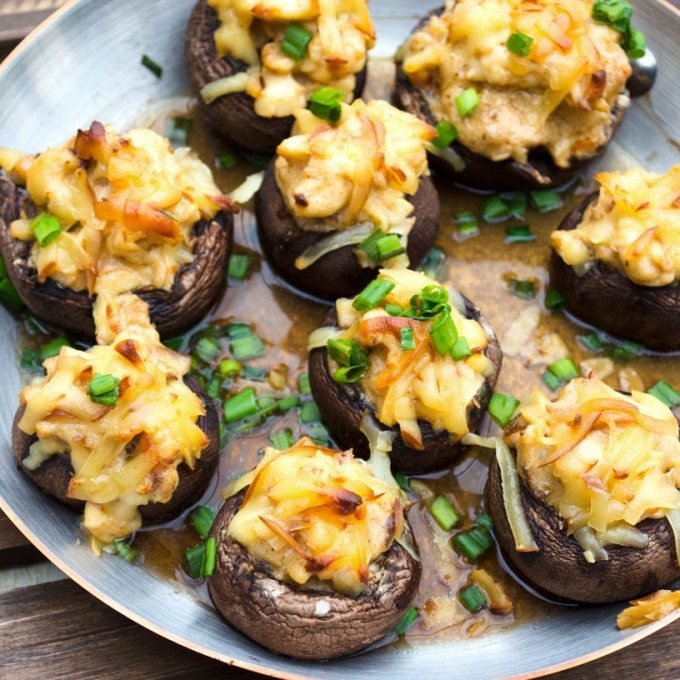 I wanted to do something different, and since my Lobster Mashed Potatoes turned out so amazingly well, I though perhaps I could do something similar with stuffed mushrooms- one of my favorite appetizers. Maybe I could take something ordinary- a veritable blank slate, if you will, and elevate it to something extraordinary.
These turned out wonderfully. They are packed with flavor, thanks to the addition of my favorite spice blend- you guessed it, Old Bay. [You'd think this blog was sponsored by them at this point, but nope!] I think there is some sort of rule that says you shouldn't combine lobster and cheese- I say to hell with the rules! Top those off with some shredded smoked gouda!!
Resultantly, these are insanely rich and kind of filling. If you're making these for a party, I would plan on making 2 per person.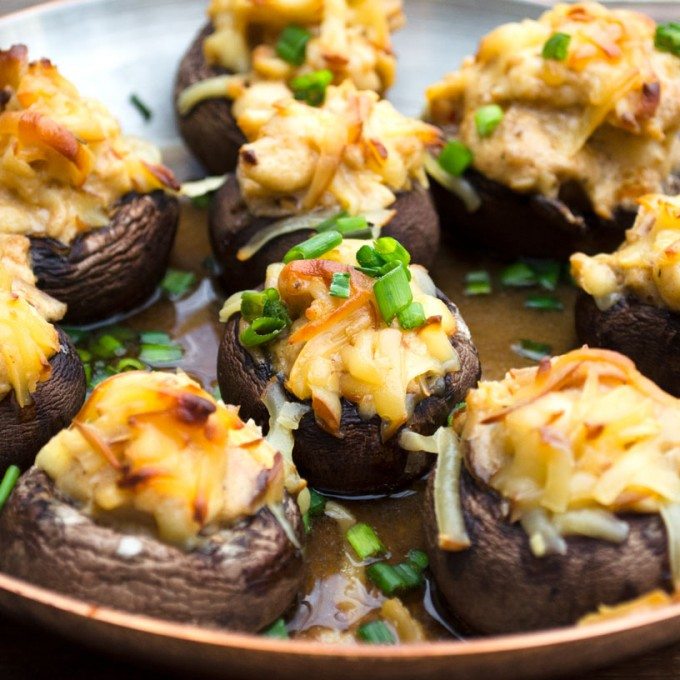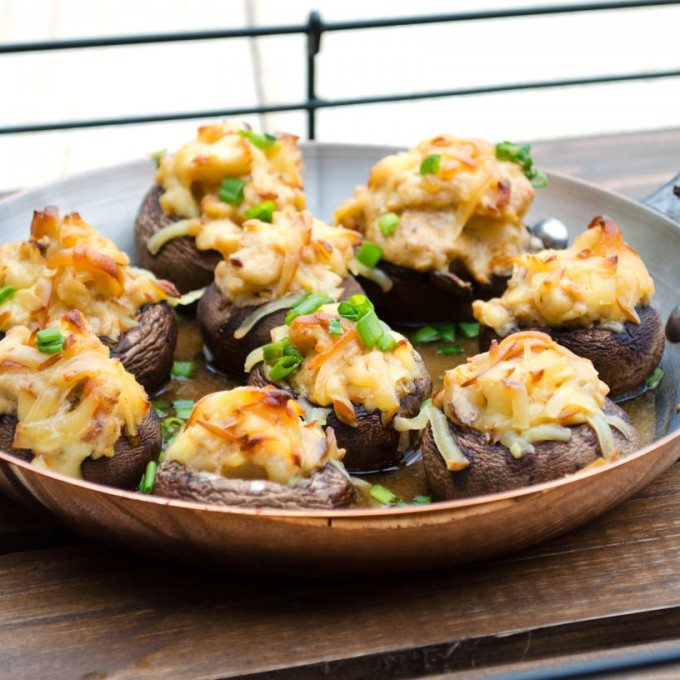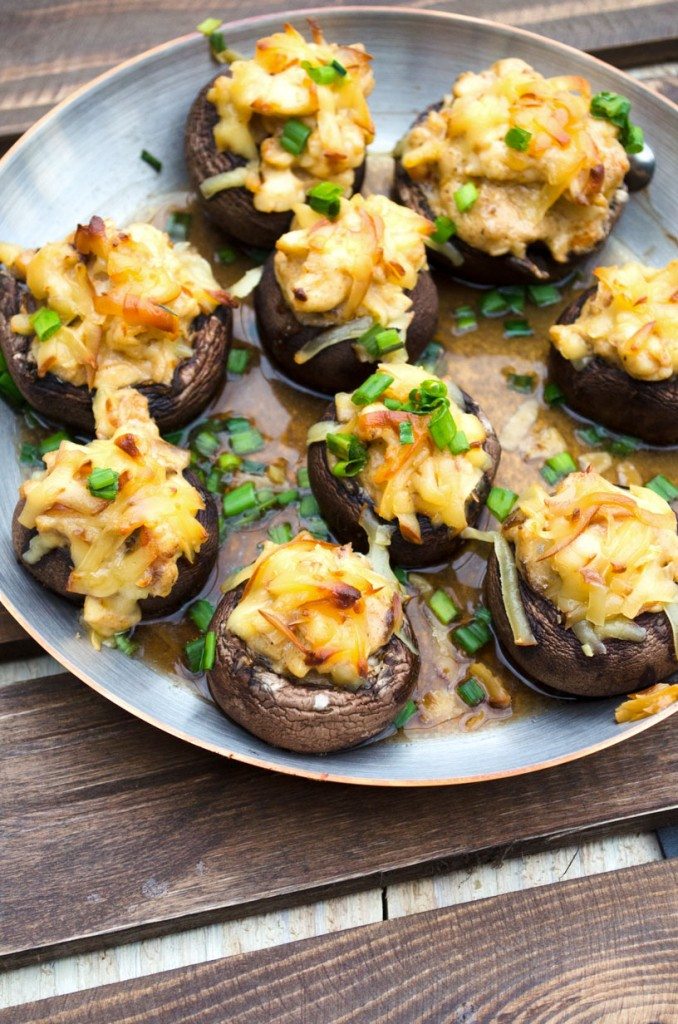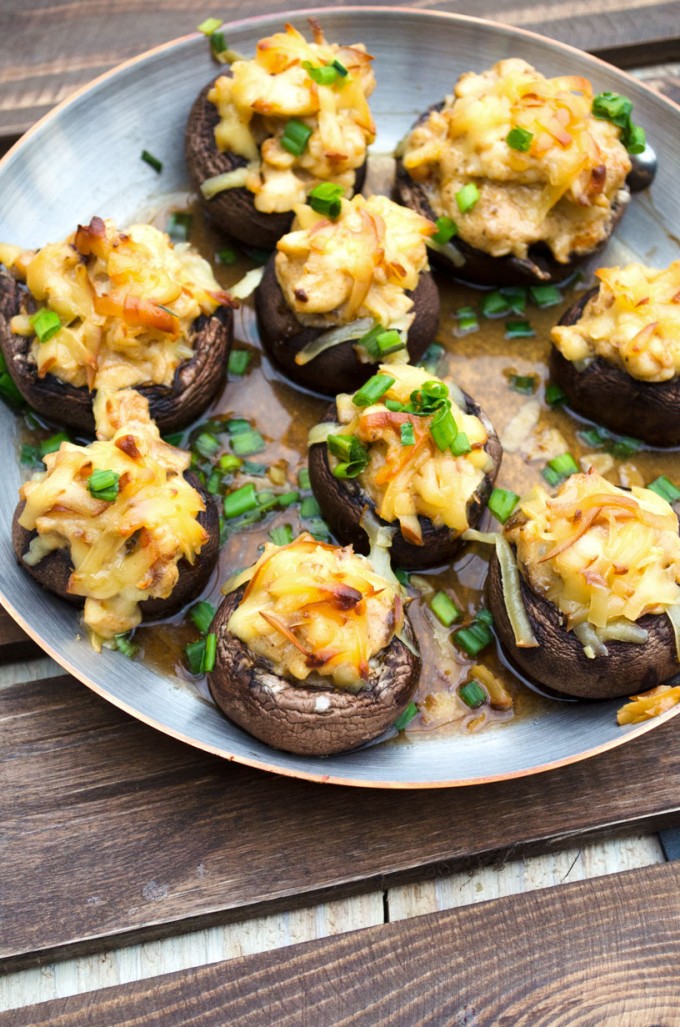 Lobster Stuffed Mushrooms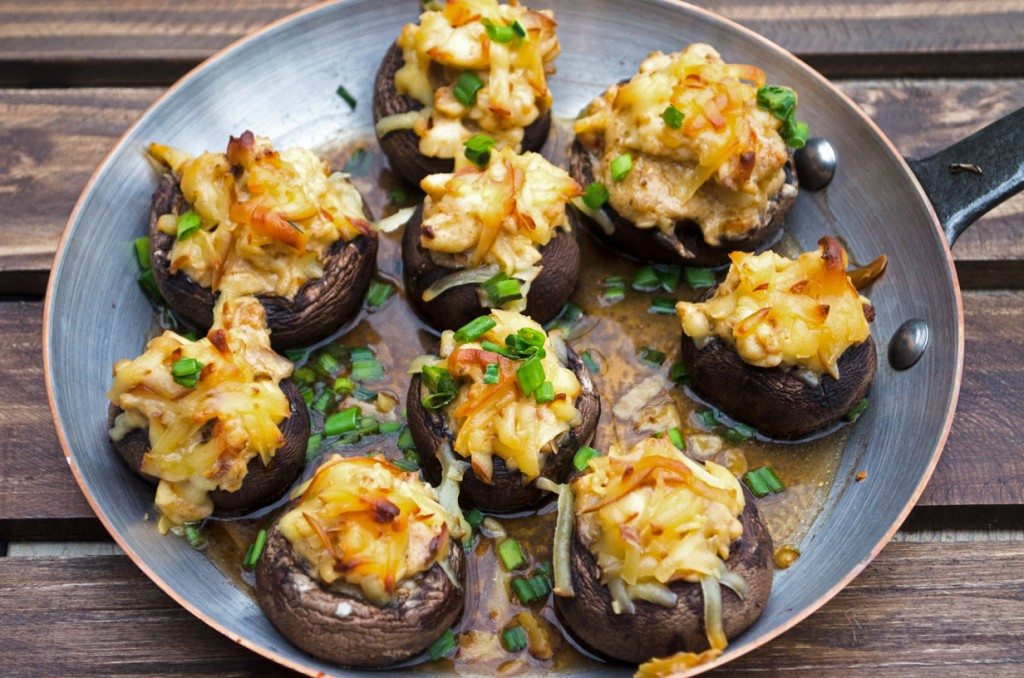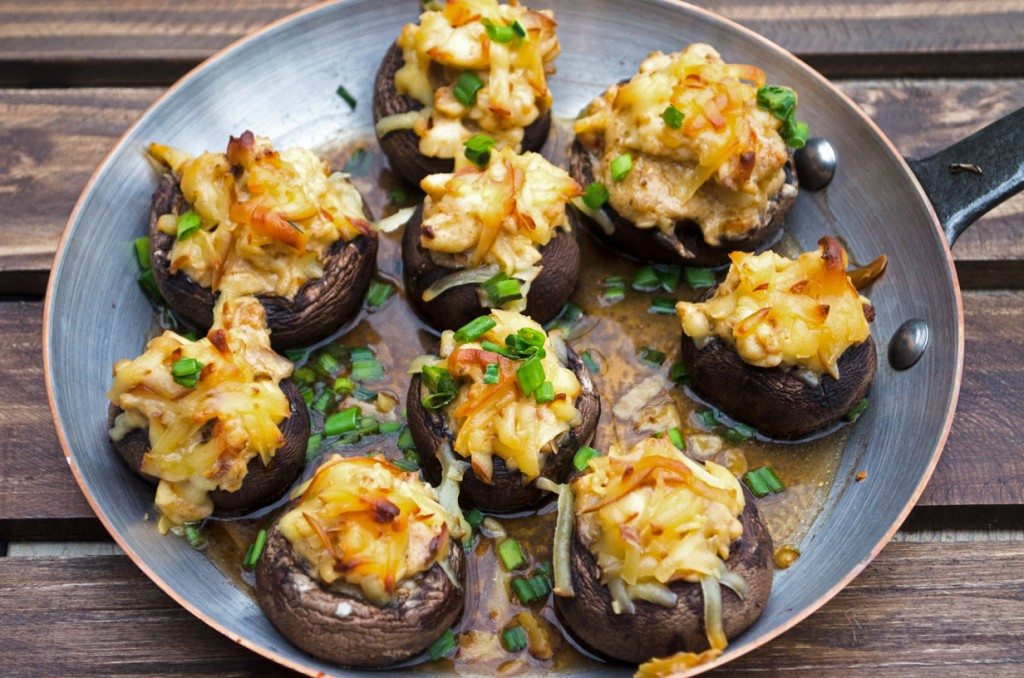 Ingredients
2 lobster tails, rough chopped into 1/4-1/2" pieces
2 shallots, cut into quarters lengthwise and sliced thin
3 oz cream cheese
2 tsp Old Bay
2 T chives
1/3 cup shredded gouda cheese
8 oz mushrooms, stems removed
Chopped green onions, for garnish
Directions
In a small skillet, heat 2 T olive oil over medium heat. Add the sliced shallots to the pan and saute until caramelized.
Add the lobster, cream cheese and Old Bay to the skillet and turn the heat to medium low. Stir frequently until the cheese has melted and lobster is partially cooked, 3-4 minutes. Remove from heat and stir in the chives.
Place the mushrooms in a baking dish so the opening is facing up. Spoon the mixture into the mushrooms caps, then sprinkle with the gouda.
Heat a broiler on HI. Place the mushrooms under the broiler until the cheese has melted, 2-3 minutes.
Garnish with the green onions and serve hot.
Loading nutrition data...