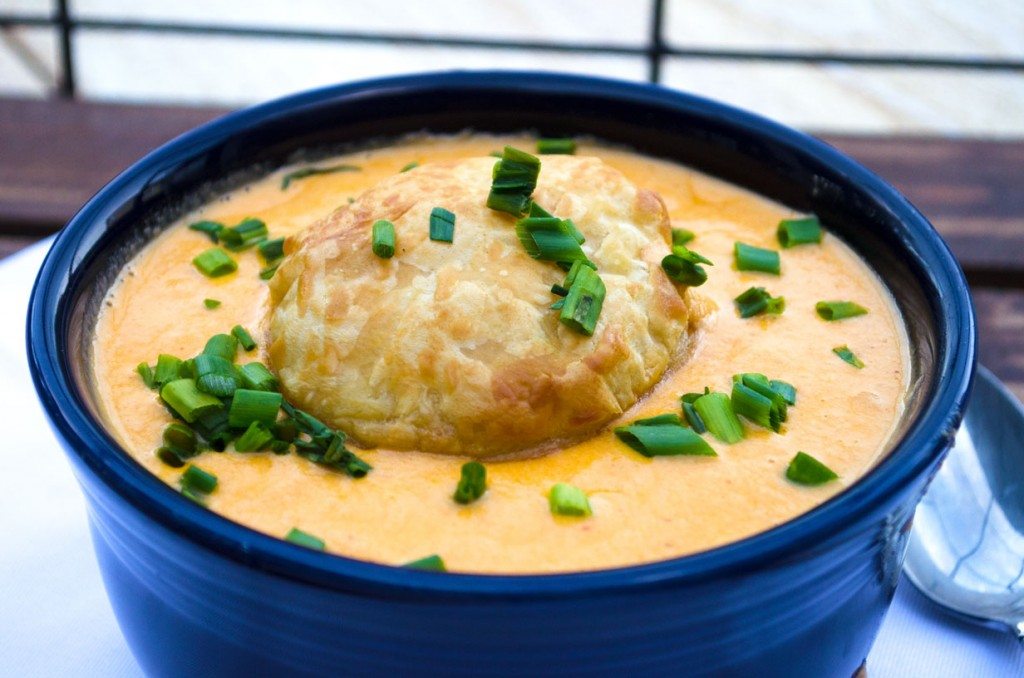 I think we would all be hard pressed to find someone that doesn't enjoy a nice lobster bisque. Creamy, buttery and flecked with lobster taste, it's hard to beat a good bowl of it. It's one of my go-tos when I go out to dinner (which is a rarity), and definitely judge a restaurant by their ability to execute it properly.
When I was discussing ideas for the week with David, I brought up the idea of doing a bisque. His eyes lit up, and he told me it was a great idea.
I might have oversold that. But he did say something along the lines of, "yeah, that'd be good."
Same thing. Right?
This was fairly straightforward to make, definitely simplifed with the use of a blender. You end up with a smooth and creamy soup, which is wonderful topped off with a round of puff pastry, if you so desire. I'm not going to win any nutrition awards here, but I might win one for taste!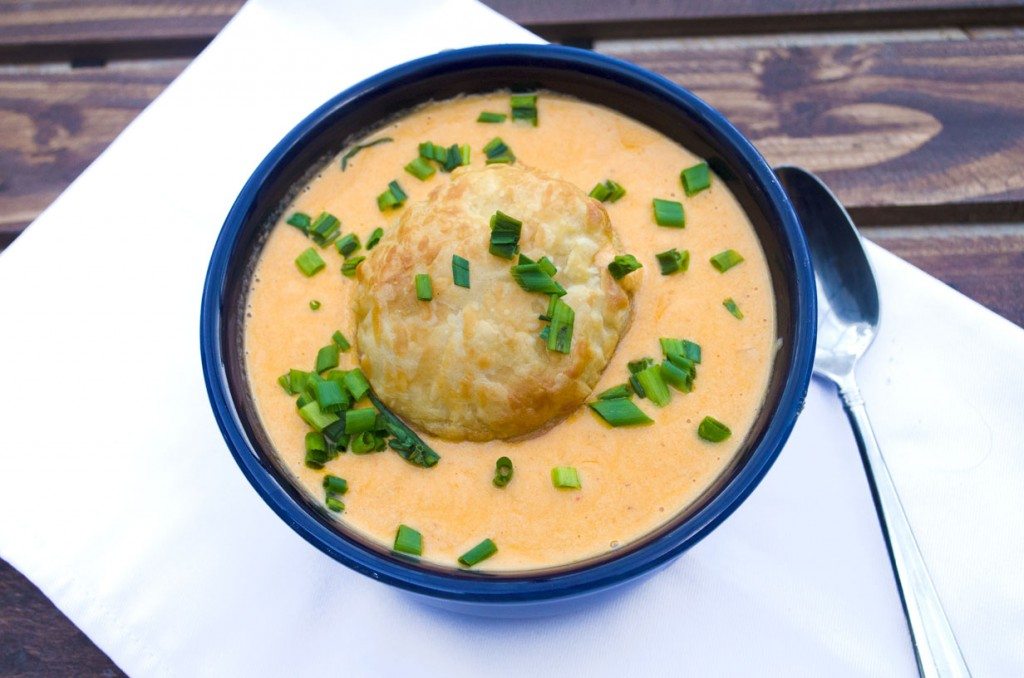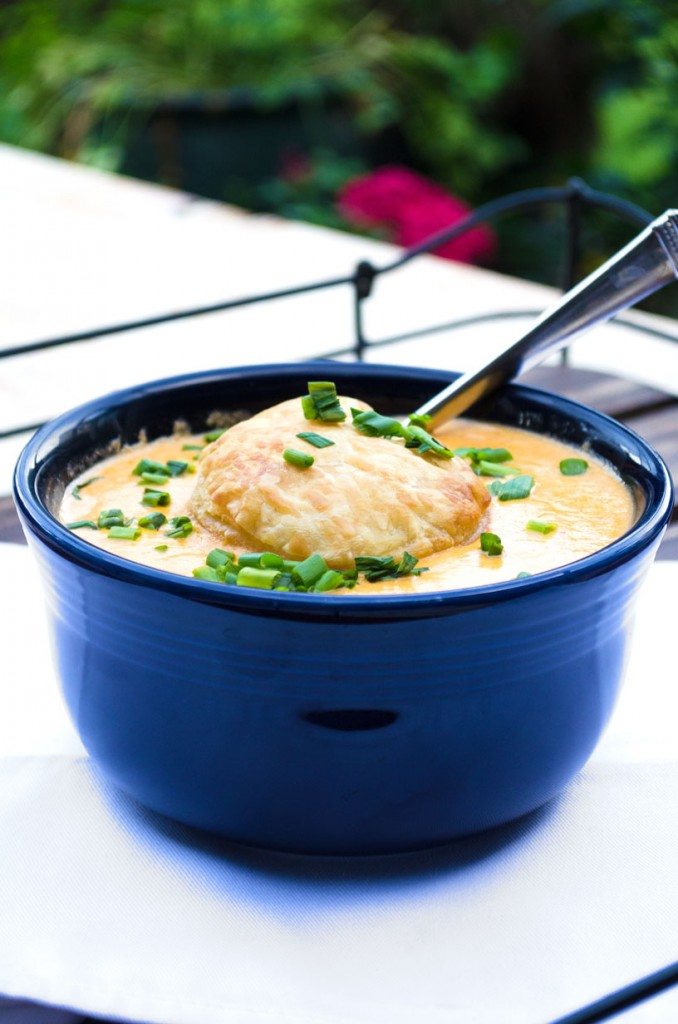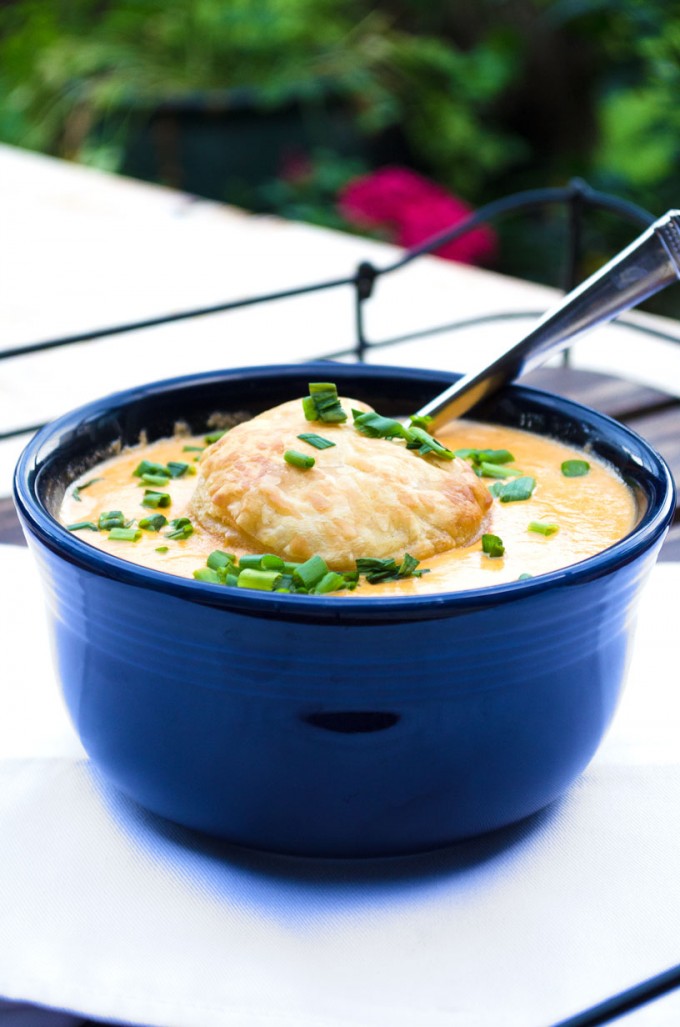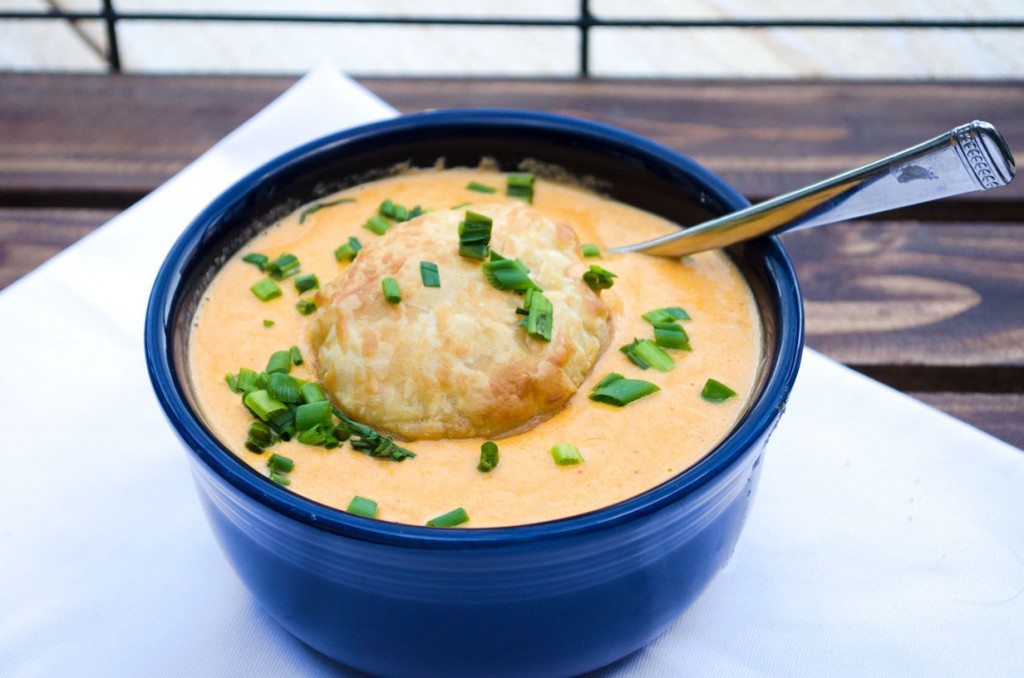 p.s. Happy Anniversary to my #1 taste tester.  Here's to many more happy years!
Lobster Bisque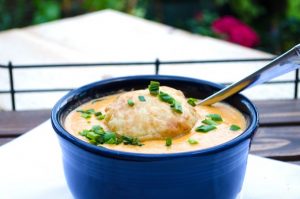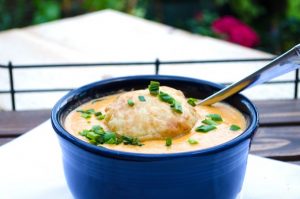 Ingredients
6 T butter, divided
2 shallots, chopped
1/4 c flour
3 lobster tails, meat separated from shell, shells reserved and meat chopped
2 cups seafood stock
2 cups cream
1T paprika
2 tsp tobasco
chopped fresh chives, for garnish
Directions
In a large saucepan melt 4 T of the butter over medium heat. Add the shallots and saute until softened, about 5 minutes.
Whisk in the flour and cook for 1-2 minutes. Slowly pour in the seafood stock and cream while whisking. Add in the lobster shells and cook over medium-low heat for 10 minutes. Remove the shells and discard.
Add in ⅔ of the lobster meat, tobasco and paprika; simmer for 5 minutes.
Working in batches, pour the soup into a blender and puree until smooth (conversely, you can use an immersion blender). Return the soup to the pot and add in the remaining lobster meat and 2 T butter. Simmer for another 5 minutes.
Ladle into bowls, sprinkle with fresh chives, and serve.
Loading nutrition data...