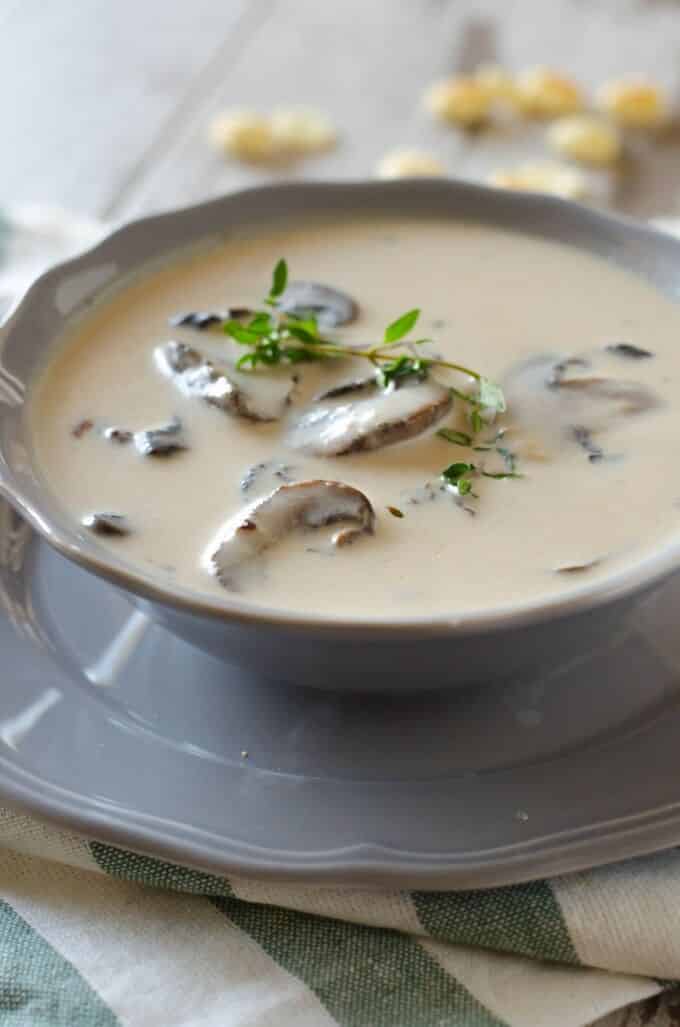 One last soup recipe before the warm weather hits and I can't bear anything hot anymore.
We had some friends visit a few weeks back. We celebrated one of their birthdays the best way I know how- first with twice baked potatoes, NY strip steaks with garlic butter shrimp and Béarnaise sauce, finished off with my over-the-top decadent Oreo Cheesecake.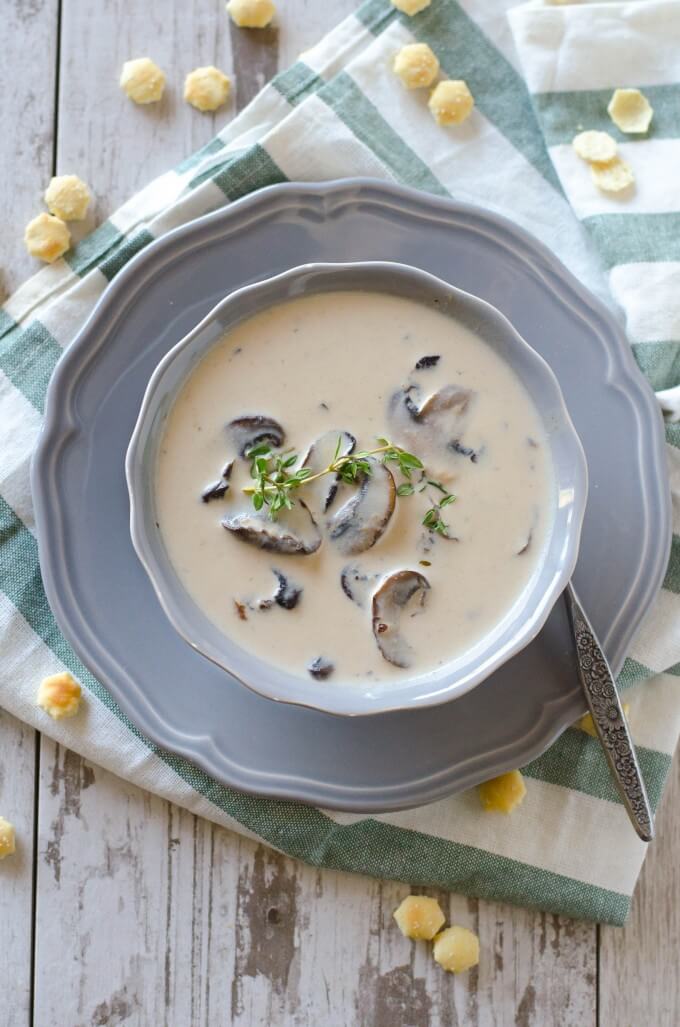 About halfway through the meal, Jonathan (for no reason that I can discern whatsoever) blurts out, "Mushrooms!" I immediately remembered that I had a pound and a half of mushrooms in the fridge that I planned on sautéing with butter and balsamic for a side dish. I cursed my pregnancy brain, and the whole table laughed it off.
The question was now, what was I going to make with 24 oz of portobello mushrooms? I've always liked cream of mushroom soup (yes, even the Campbell's condensed kind), so I thought I'd cobble together a basic soup with things I already had here. I was pleasantly surprised with the smooth and velvety texture, and how filling it was with all the mushrooms. Some sherry and thyme from the garden really rounded out the flavor profile. Simple and delicious.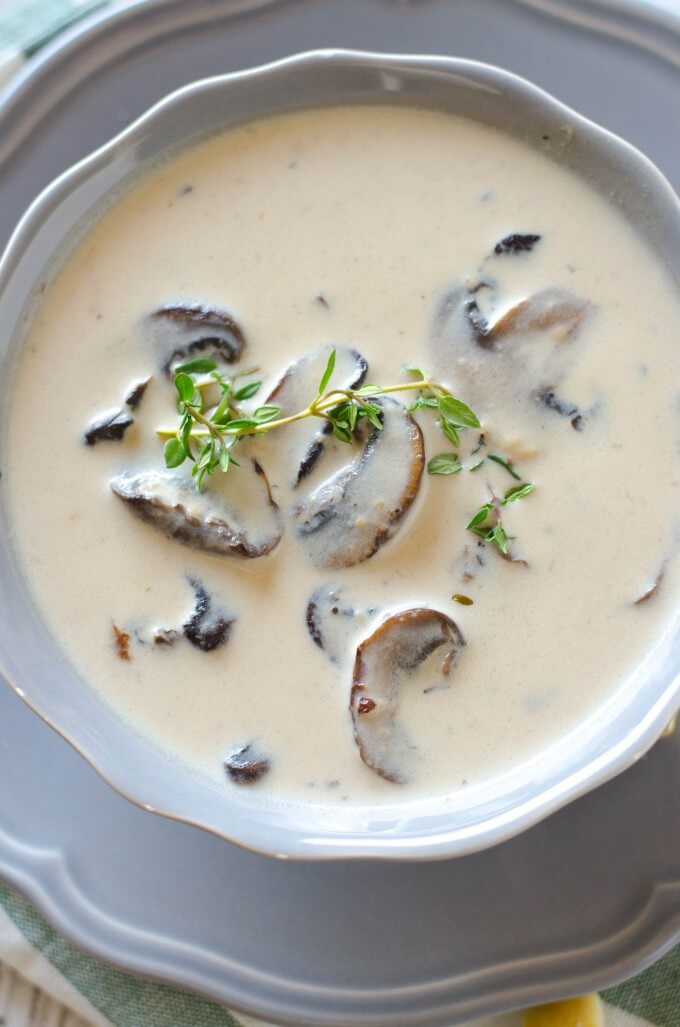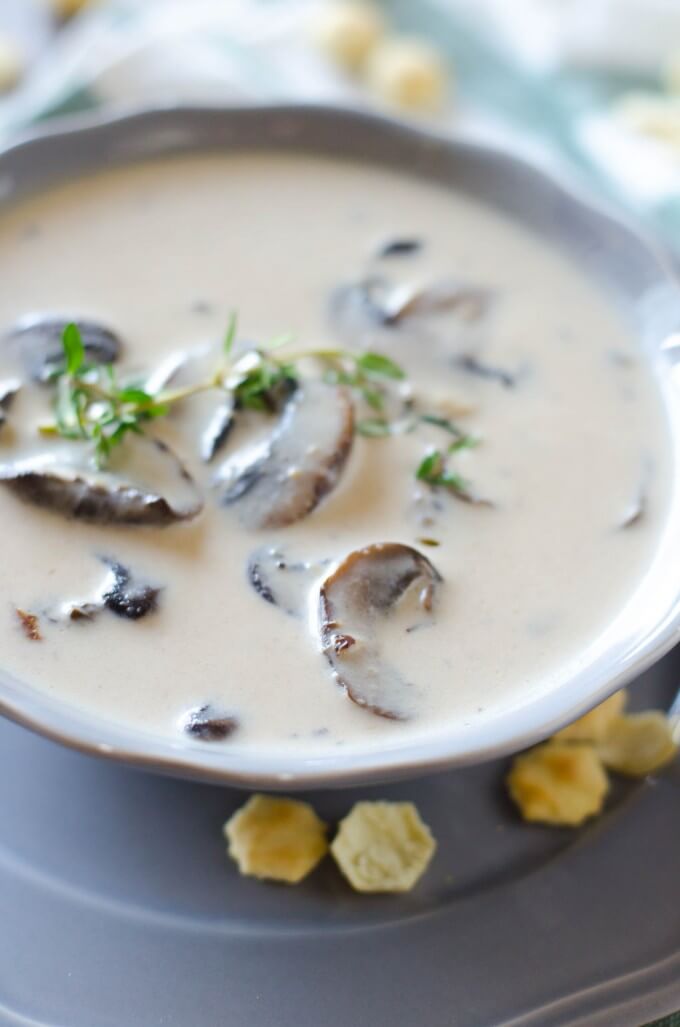 Cream of Mushroom Soup
Ingredients
24

oz

portobello mushrooms

sliced

3

T

olive oil

4

T

butter

divided

2

T

flour

1/4

cup

sherry

3

cups

milk

1

cup

cream

3

sprigs thyme

Salt and Pepper
Instructions
In a large pot, heat the olive oil and 2 T butter over medium high heat.

Add the mushrooms and 1 tsp salt and saute until golden brown, about 10 minutes.

Whisk in the remaining 2 T butter and flour; cook for 1-2 minutes to cook off the raw flour taste. Deglaze the pot with the sherry.

Slowly add the milk and cream, whisking until smooth. Add the thyme sprigs and bring the mixture to a simmer.

Allow to cook until creamy and thickened. Season with pepper and additional salt, if desired. Remove any thyme stems and serve.