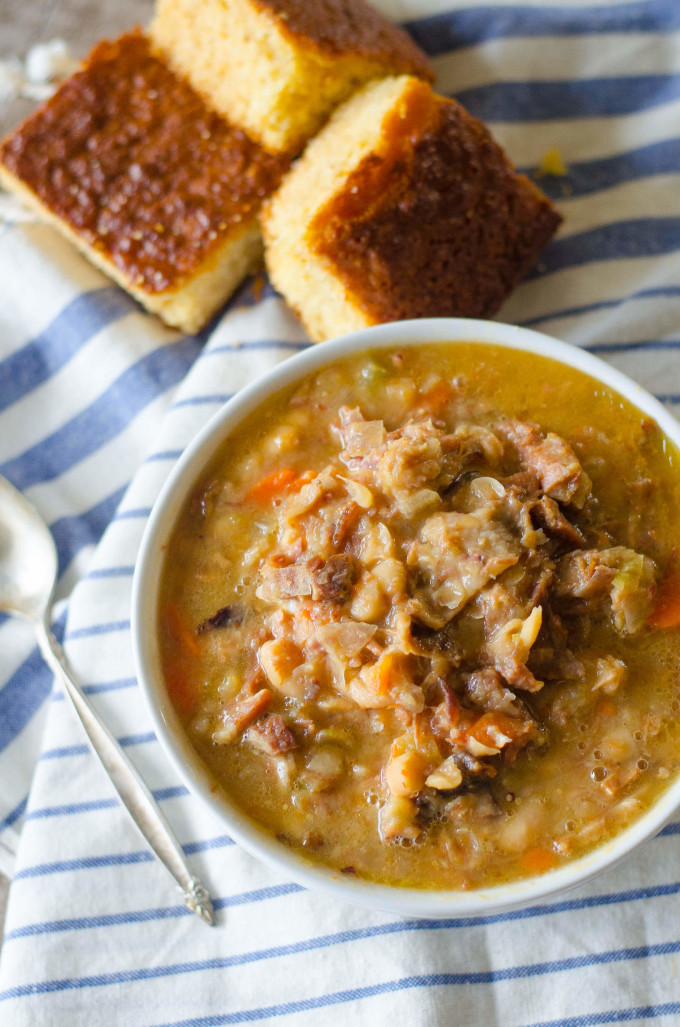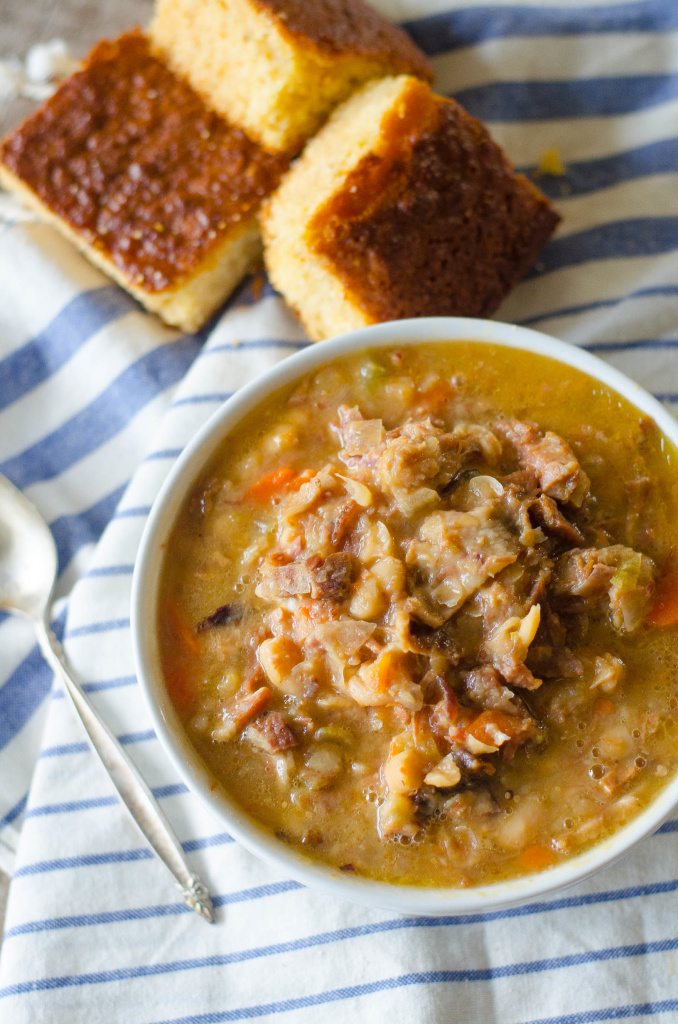 I usually make a ham on New Year's Day. It's supposed to bring you luck and prosperity for the upcoming year. This year, Dave got called in to the hospital early, so I didn't end up making it until January 2. Hopefully it's still a prosperous year.
The thing about me making a ham is- I don't really like eating ham. When I say that, I mean I don't like sitting down to a big dinner of a ham steak. I really make the ham so that I can one, snack on it cold out of the fridge like an animal, and two, use it in other dishes. Dishes like Ham and Bean Soup, for example.
Make sure to make some Honey Cornbread to go with it- according to my dad, who if you check the comments, believes that's the only time for it to be eaten. Along with milk.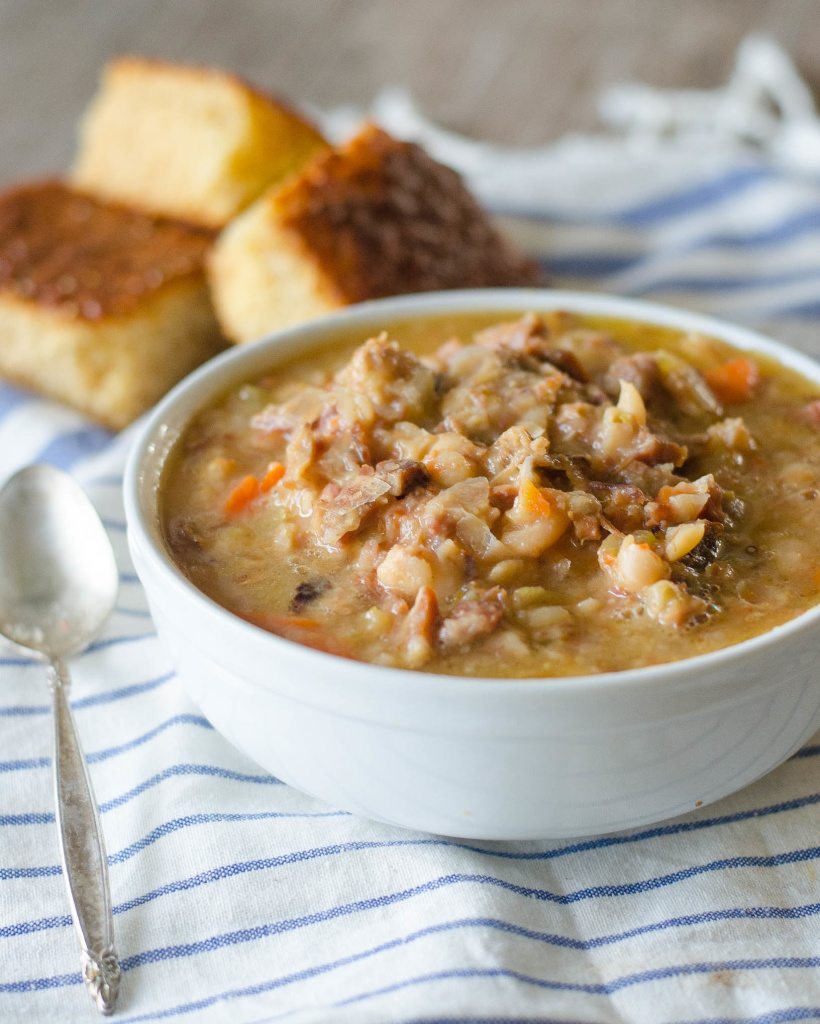 Ham and Bean Soup
Ingredients
4

quarts

water

1

ham hock

with approximately 1 lb of meat attached

3

carrots

chopped

4

celery ribs

chopped

1

large onion

chopped

2

cans Great Northern Beans

drained and rinsed
Instructions
In a large pot, add the water and ham hock. Bring to a rapid simmer and cook for 30 minutes.

Add the vegetables and beans and simmer for another 30.

Remove the ham hock from the pot. Cut off the meat and chop into bite sized pieces.

Using an immersion blender, blend the soup until it becomes a half creamy, half chunky consistency. You can also pour 1/3 of the soup into a blender and puree it that way.

Return the ham to the pot, stir together. Season with salt and pepper to taste and serve.