This post brought to you by Marzetti® Brand. The content and opinions expressed below are that of Go Go Go Gourmet.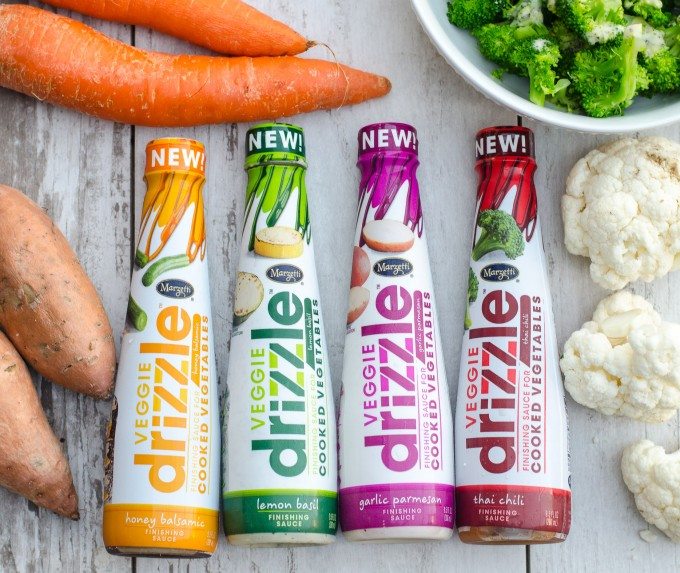 So even I have to admit, I have weak side dish game. By the time I get through prepping the main course, I often think to myself, "Oh. I guess we should have some other stuff with this too. Hmmmm… what do I have in the freezer?" My go-to is a steamable bag of vegetables with some butter and salt. Delicious, but a little on the boring side.
Enter Marzetti® Veggie Drizzle™ Finishing Sauces, a new product that I just heard about and am in love with already- a finishing sauce for cooked vegetables! Cook your veggies however you like, whether its boiling, steaming, grilling, etc, then simply pour the sauce over the top. Feel free to flavor a whole bowl of vegetables, or let each person choose one of the four flavors- Thai Chili, Lemon Basil, Garlic Parmesan, or Honey Balsamic- for a more personalized (read- lower chance of an argument!) dinner experience.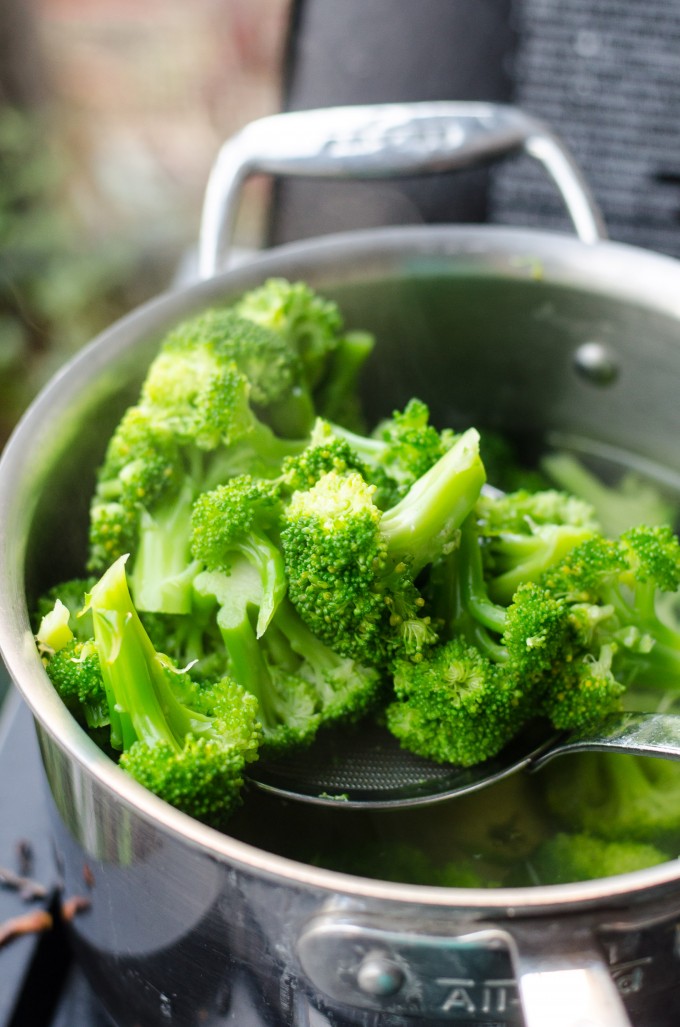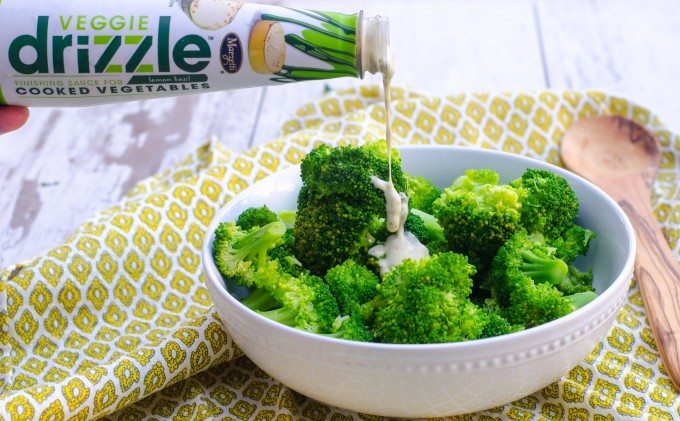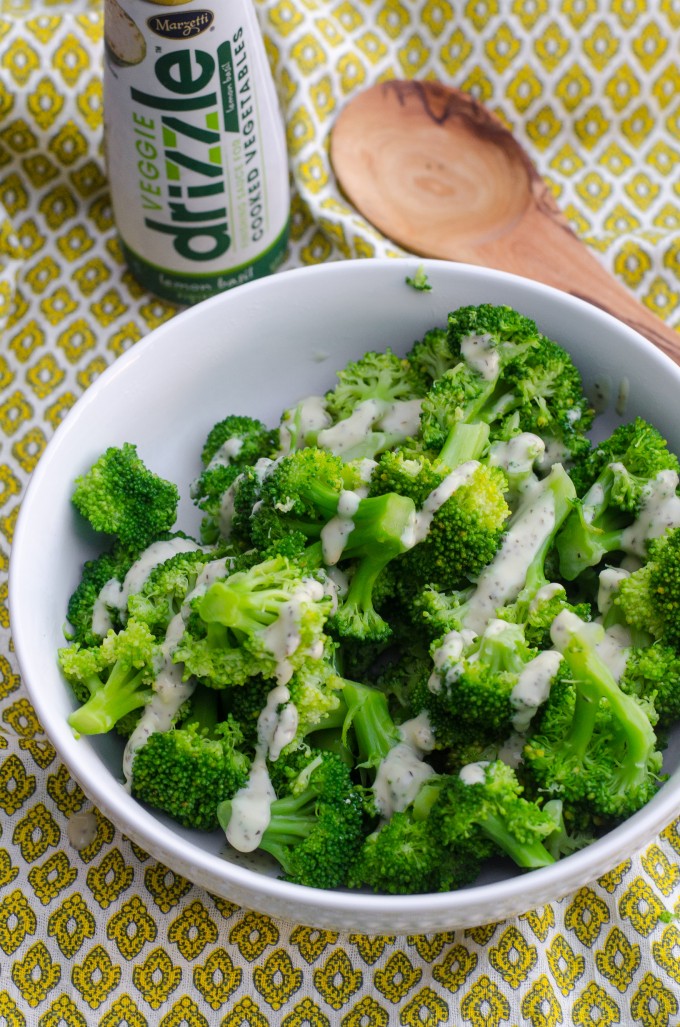 But what about the calories and fat? Well, at 20-45 calories per tablespoon, I can guarantee that its lower than my usual tablespoon of butter. Its a great way to add flavor to vegetables without all the hassle. Jonathan loved the Marzetti® Veggie Drizzle™ Lemon Basil Finishing Sauce that I added to broccoli- and if thats not a rousing recommendation, I don't know what is! You can find these in the produce section by the pre-cut vegetables.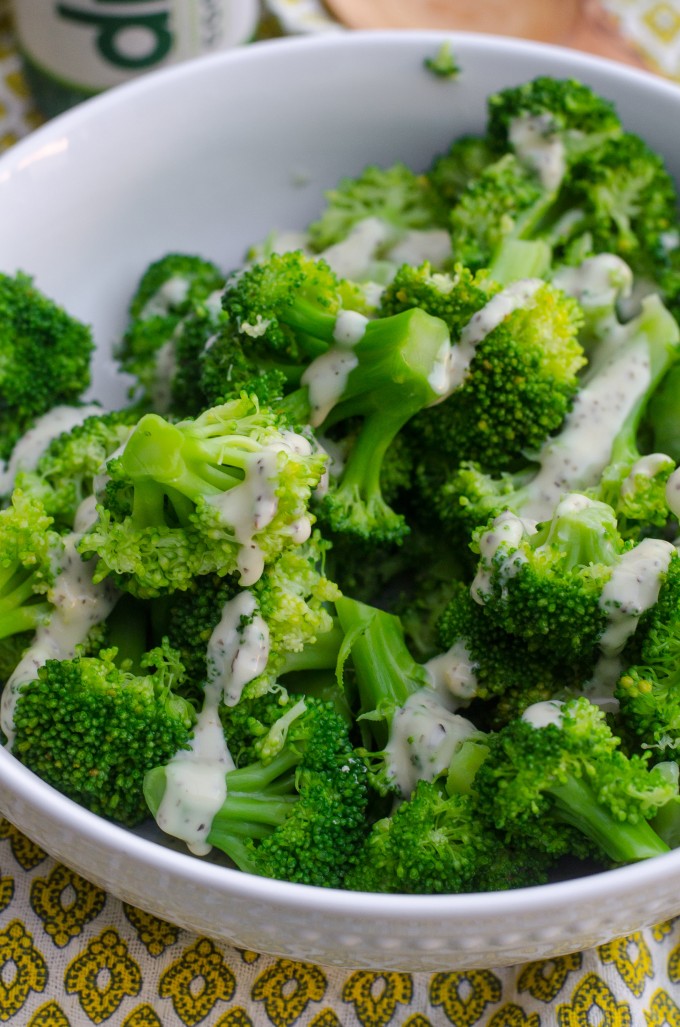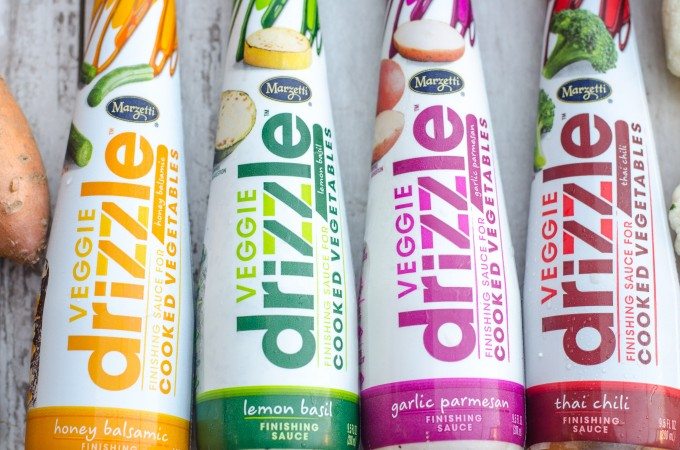 Stuck on how to use it: Check out this handy chart: