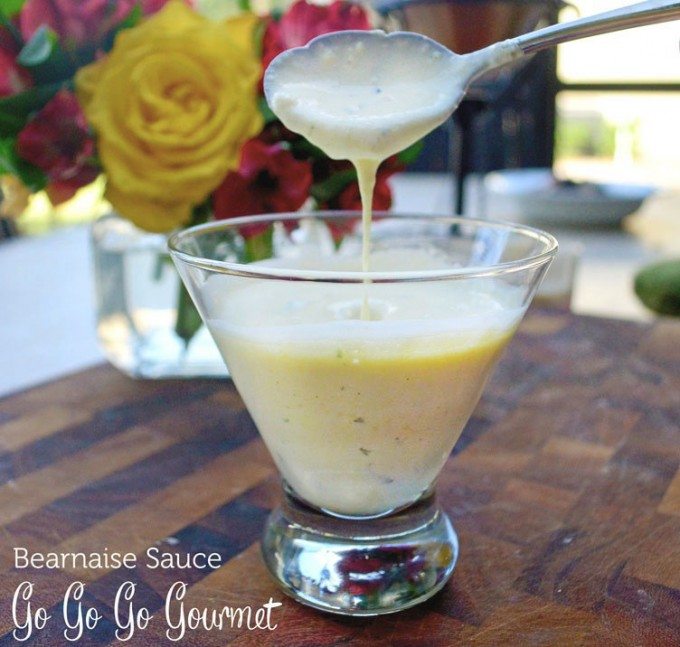 I can't believe there is only one post to go after this! Wrapping up the main course here with a classic béarnaise sauce.
The sauce is nothing short of heavenly, which is no surprise when you look at the ingredients. But this is something that I definitely classify as "worth the calories."
[Although, come to think of it, pretty much everything I eat I consider to be "worth the calories." Kind of reminds me of that scene in Ratatouille, where Linguine is talking to Anton Ego and says "You're thin, for someone who likes food!" Ego glares at him and sneers, "I don't like food, I LOVE it. If I don't LOVE it, I don't SWALLOW."]
So this will wrap up our main course. We had a bacon-wrapped filet topped with béarnaise sauce, broiled lobster tail, dauphinoise potatoes, and asparagus roasted with lemon and shaved parmesan. I did the steaks in a pan on the stove first, then finished them in the oven (also, I burned the crap out of my hands because I forgot to put a potholder over the pan handle when I took it out of the oven and I grabbed it. I'll probably get away with a crime some day because between cuts and burns, I may not have any fingerprints left). Everything was delicious, and to the best of my knowledge, everyone was quite pleased with it all.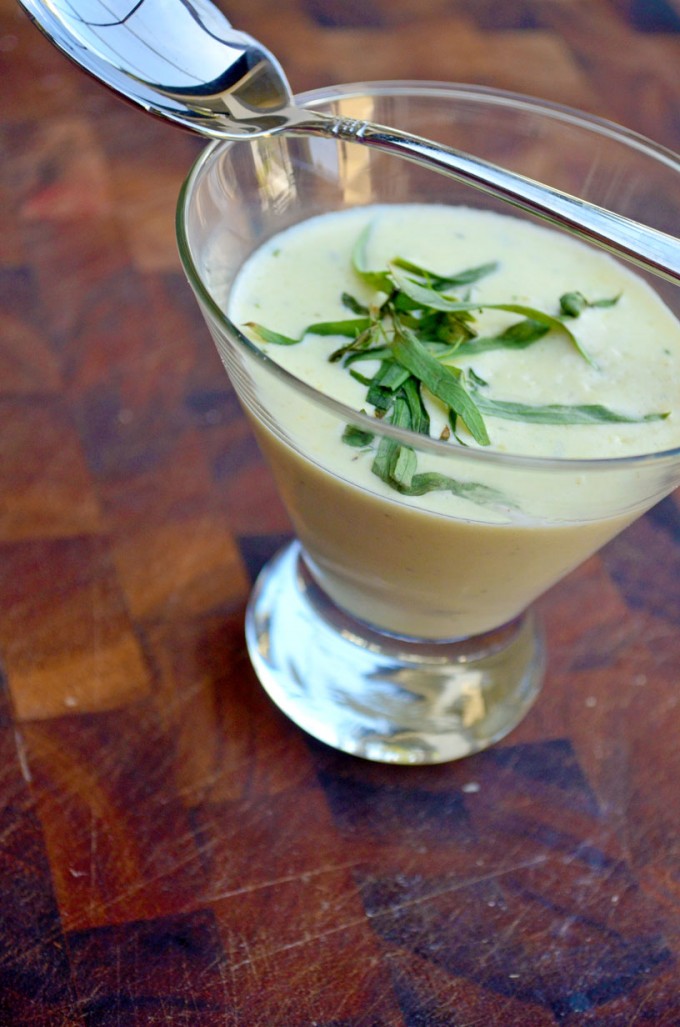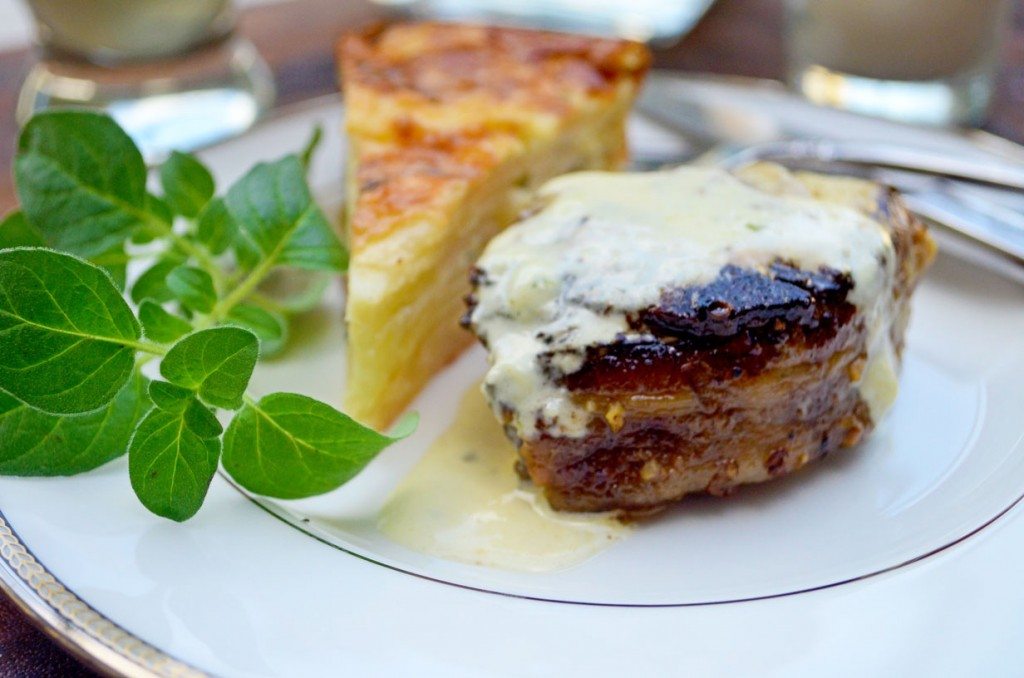 The béarnaise recipe was great. It came from Ina Garten, so you know 1. it is delicious and 2. it contains absolutely no butter at all. *wink*
This actually made quite a bit, so you may want to consider halving it, although then i'm not sure there would be enough liquid for the blender to do its thing. May want to just sacrifice the 2nd stick of butter to get a better outcome.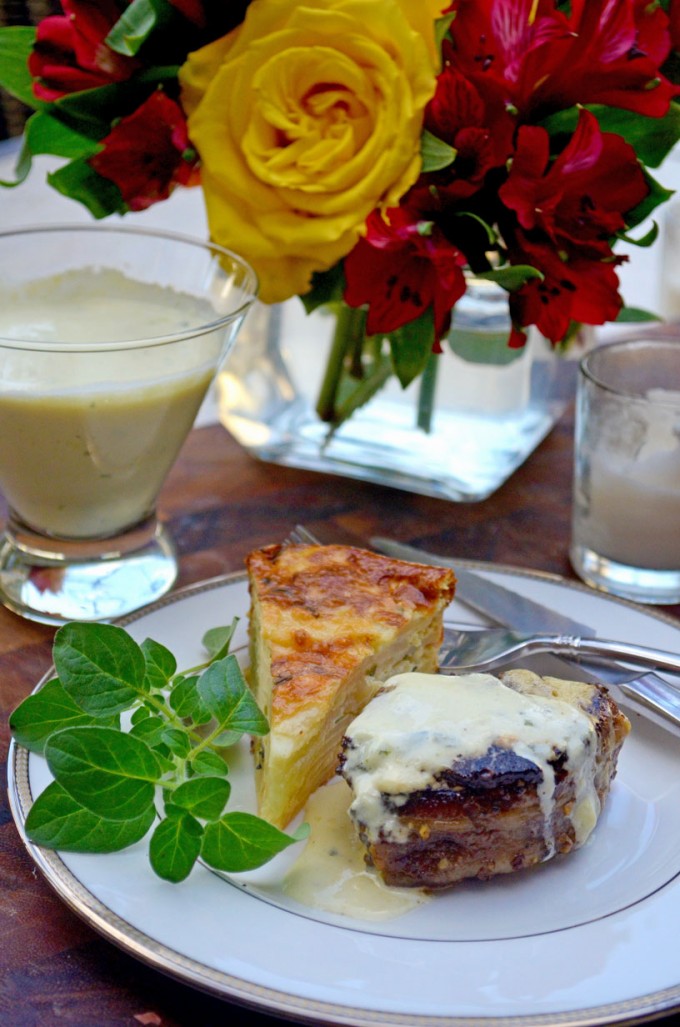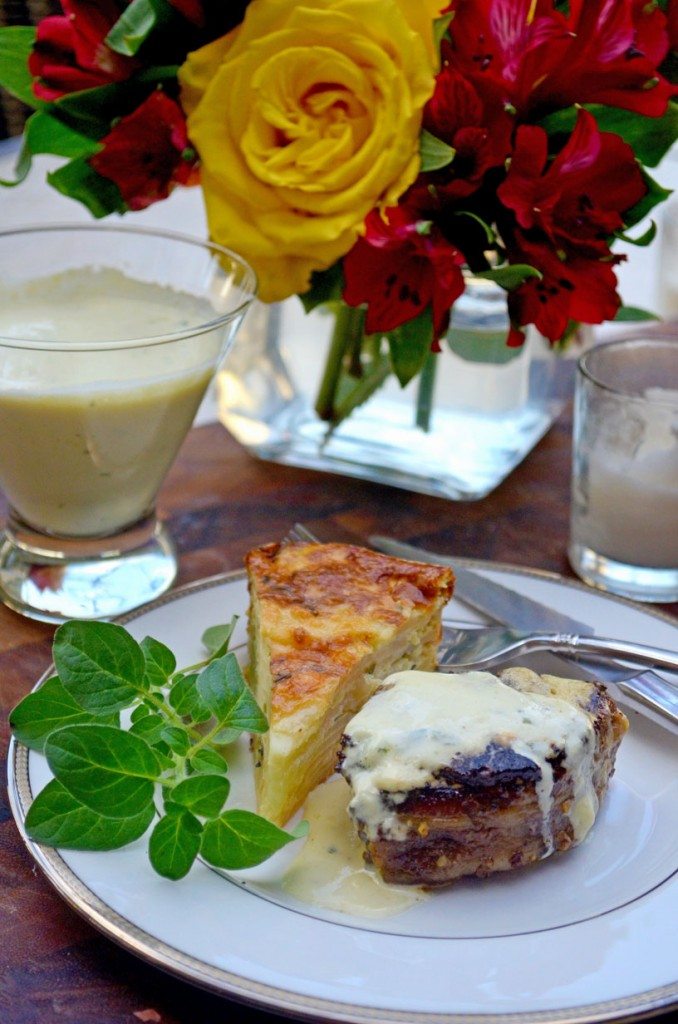 Dinner Party Delights: Béarnaise Sauce
To make ahead, leave at room temperature and then add 1 T of very hot water and reblend very briefly.
Ingredients
2

T

finely chopped shallots

1/4

cup

dry white wine

1/4

cup

white wine vinegar

3

T

tarragon

3

egg yolks

2

sticks butter

melted
Instructions
In a small saucepan, combine vinegar, wine, shallots, 1 T of the tarragon, 1/4 tsp salt and 1/4 tsp pepper. Bring to a boil until the mixture has reduced to only a few tablespoons.

Cool slightly and transfer to a blender. Add the egg yolks and 1 tsp salt. Run for 30 seconds.

While blender is running, slowly pour in the melted butter. Add remaining tarragon and shut off blender.