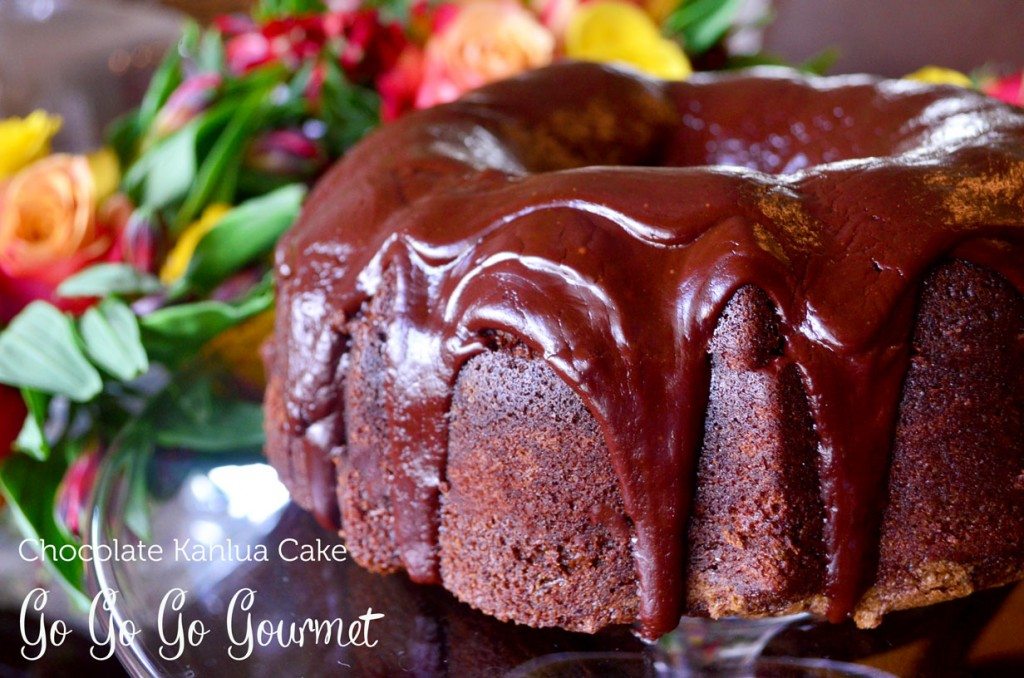 My family and I have been venturing down to the Florida Keys for years. We fish, we lobster, we stage mutinies… and when all of that is over for the day, we go to dinner. For years of those years, there was a lodge and restaurant/tiki bar across the street from where we stayed. It was close, convenient, they had strong drinks at the tiki, and they would cook the fish we had caught.
But the real reason to go was dessert.
They had this Chocolate Kahlua cake that was SO good. At least three pieces always came back with us at night. Luckily, my mom had the foresight to ask for the recipe before they shut down. RIP. Way to go, Mom.
The day that I made this for the party, I had a moment of genius that stemmed from nothing more than laziness. Normally, this is finished off with a Kahlua buttercream (to hide the layers), but it doesn't look as pretty. I decided to increase the amount of filling that I made and use it as a glaze over the top of the cake. It worked, was delicious, and I saved myself some time and another bowl and beaters to wash!
Win-win.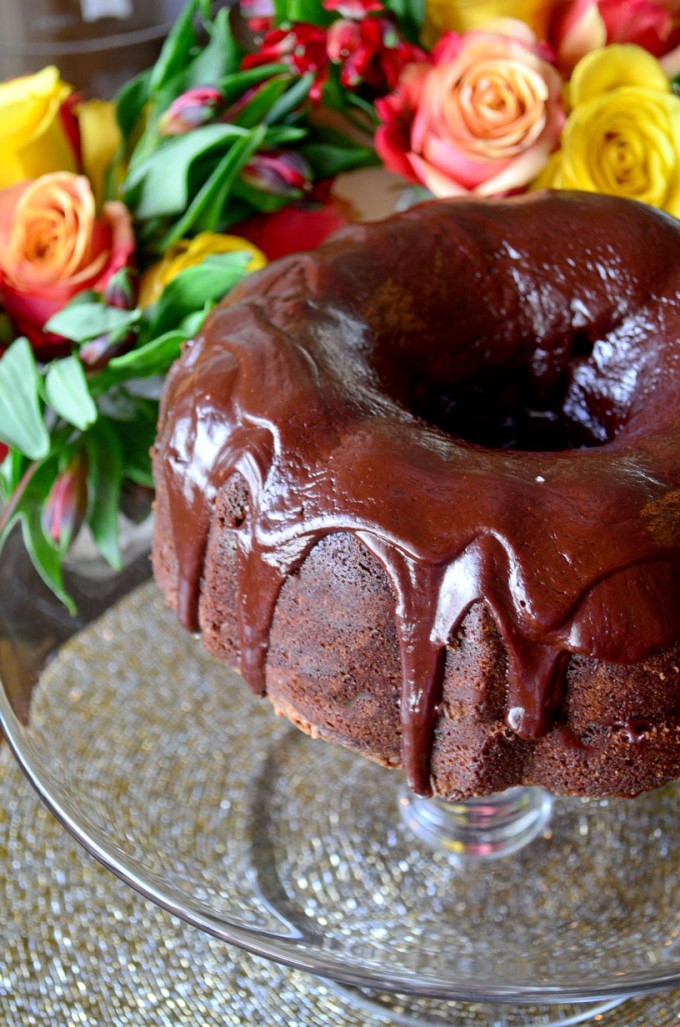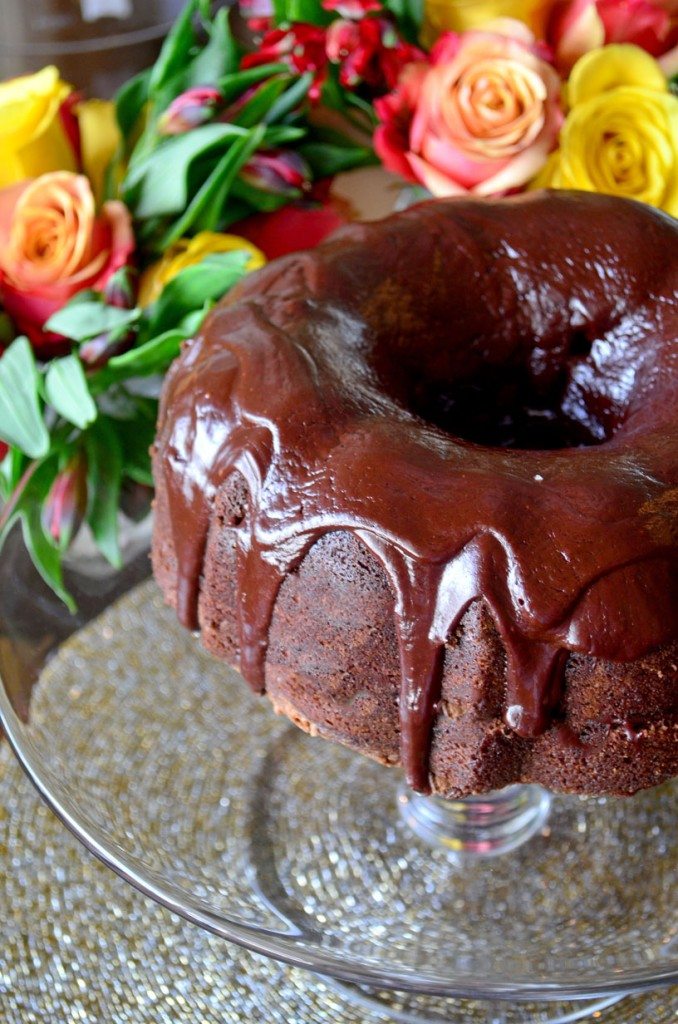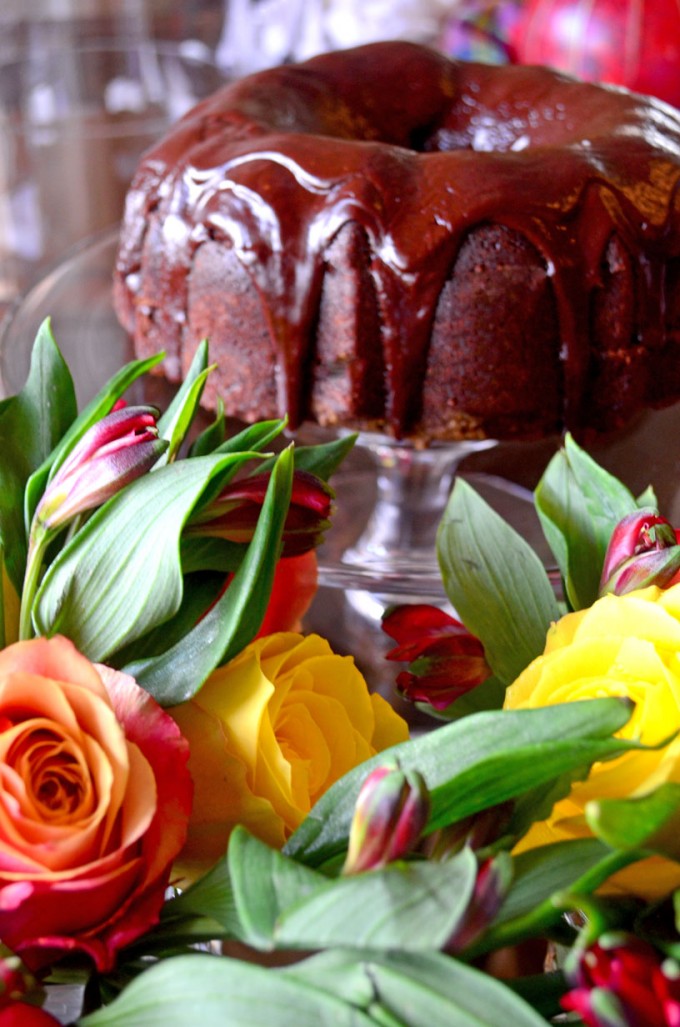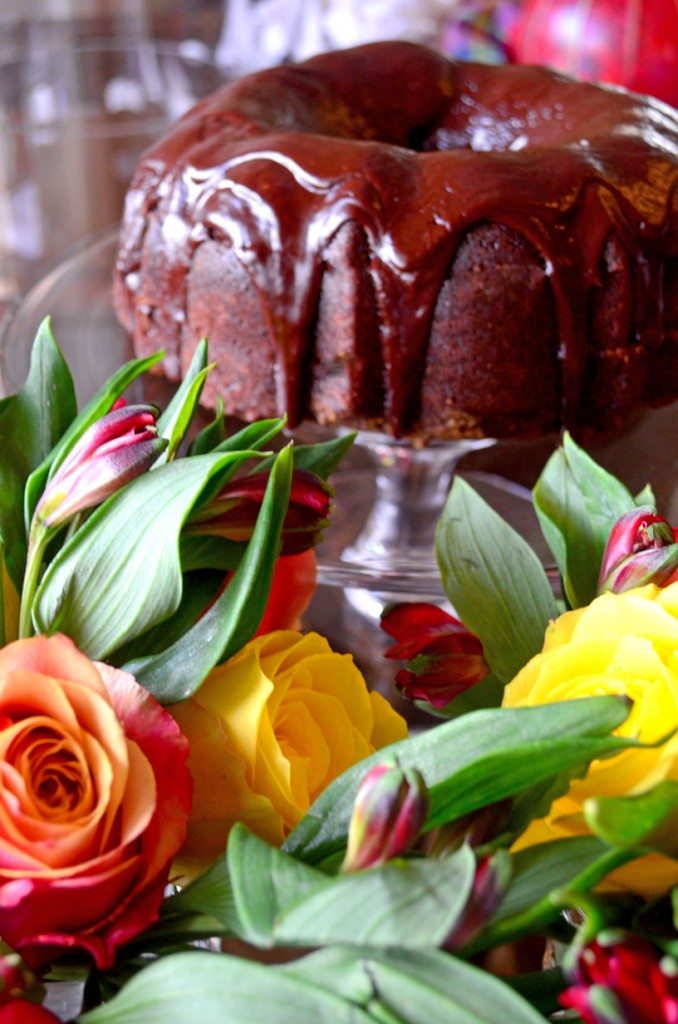 Dinner Party Delights: Chocolate Kahlua Cake
Ingredients
2

sticks softened butter

1

lb.

light brown sugar

3

eggs

2

cups

flour

1

teaspoon

baking soda

6

tablespoons

cocoa powder

I cup cold water

Filling:

3

cup

semi-sweet chocolate chips

3/4

cup

Kahlua

3/4

cup

butter

melted
Instructions
Grease bundt pan with butter wrappers or nonstick spray.

Beat softened butter with brown sugar until well blended.

Add in 3 eggs one at a time, beating well after each one.

Add in cocoa, baking soda and salt; mix to combine. Gradually add in flour.

Add 1 cup cold water and beat on high for 30 seconds.

Pour into greased pan and bake at 350 for 45-50 minutes, or until a toothpick inserted comes out clean. Cool.

For the filling. In a microwave (or preferably a double boiler), combine the chocolate and butter in a large bowl. Microwave in 30 second increments, stirring after each time, until chocolate and butter are fully melted and smooth. Stir in Kahlua.

Finishing: Cut cooled cake into three layers, On each layer, drizzle 1/4 cup Kahlua and 1/3 cup of filling. Add the next layer and repeat. Add the last layer and pour the remaining glaze over the top.
---
Congrats! You're set to throw a kick-ass dinner party for people that you like enough to cook for and invite to your house. Pull a cork, pour a glass, and have a great night!