I love citrus. Its just so lovely and fresh tasting that you can't possibly help but feel like the weather is getting warmer and the sun is shining just a little brighter around you.
Now that I live in the land of oranges, I really like to advantage of it. Last year, I really wanted to go orange picking, but had no idea that citrus season was in the winter. This year, I made sure not to miss it. So J and I headed out into the country to get ourselves some Tangelos.
https://www.instagram.com/p/BB2spwEOn72/?taken-by=gogogogourmet
https://www.instagram.com/p/BB2tDwwun8i/?taken-by=gogogogourmet
It was a beautiful day out and we had a great time. J had such a good time that he didn't want to leave and threw a raging fit on our way to the car.
Orange you glad you came?
These were honestly some of the best oranges I've ever had- only they weren't oranges at all. They were Honeybell Tangelos, a cross between a grapefruit and a tangerine. They were incredibly juicy, and so sweet that they tasted like candy. I couldn't wait to get home and bake with them, because I immediately thought how delicious they would be in a twist on lemon bars.
I love these, POSSIBLY even more than I love lemon bars- which is saying something. I love the filling- so sweet and just a little tart, all at the same time. The cookie crust turned out a little thicker than I like, so I cut it down in the recipe below.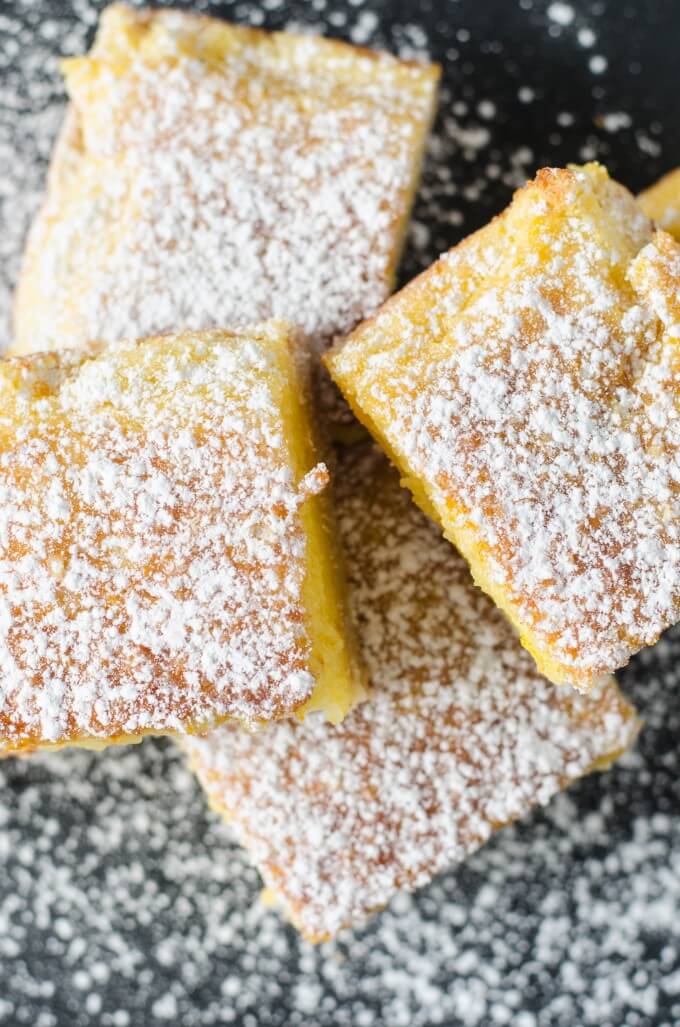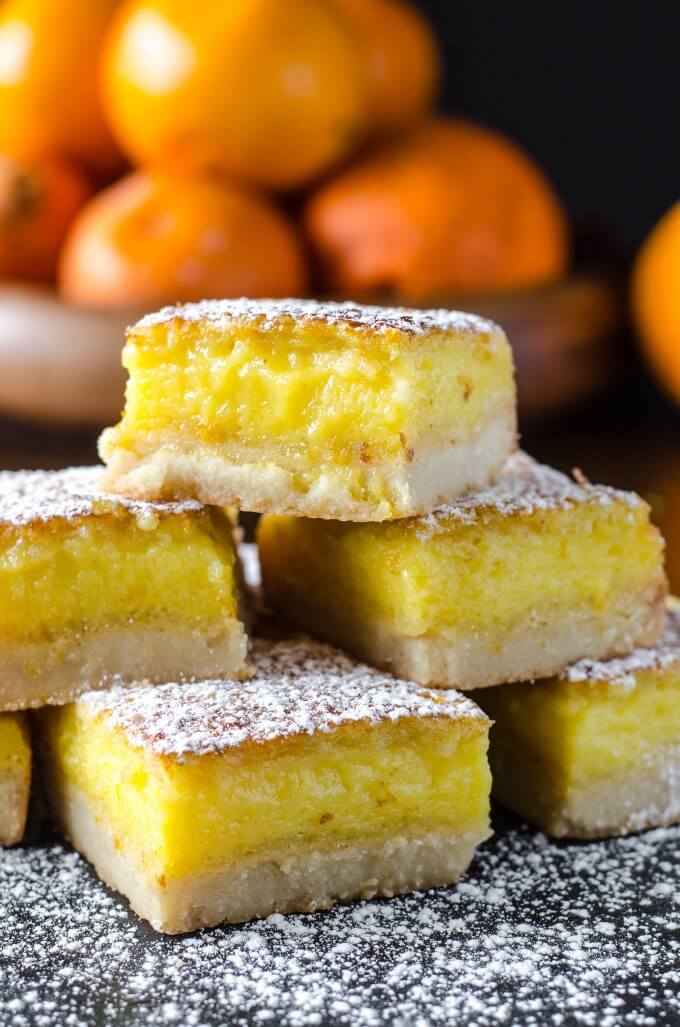 Orange Bars
Ingredients
1

cup

flour

1/3

cup

powdered sugar

6

T

butter

softened

2

large oranges

zested (2 T) and juiced (1 cup)

1 1/2

cups

sugar

6

eggs

1

tsp

baking powder

1/2

cup

flour
Instructions
Preheat the oven to 350F.

In the bowl of the food processor, add the flour, powdered sugar and butter. Run the machine until coarse crumbs form and the mixture sticks together when pinched.

Line a 9x9 pan with parchment paper. Press the crust firmly and evenly into the pan. Bake for 15 minutes, until golden brown.

While the crust is baking, make your filling. Whisk together the zest, juice, eggs, sugar, flour and baking powder. When the crust is finished baking, whisk the filling again and pour over the crust. Return to the oven for 25-30 minutes, until the filling is set and the top is golden brown.

Remove from the oven and let cool on a wire rack. Sprinkle with powdered sugar.