This post brought to you by Fresh from Florida. The content and opinions expressed below are that of Go Go Go Gourmet.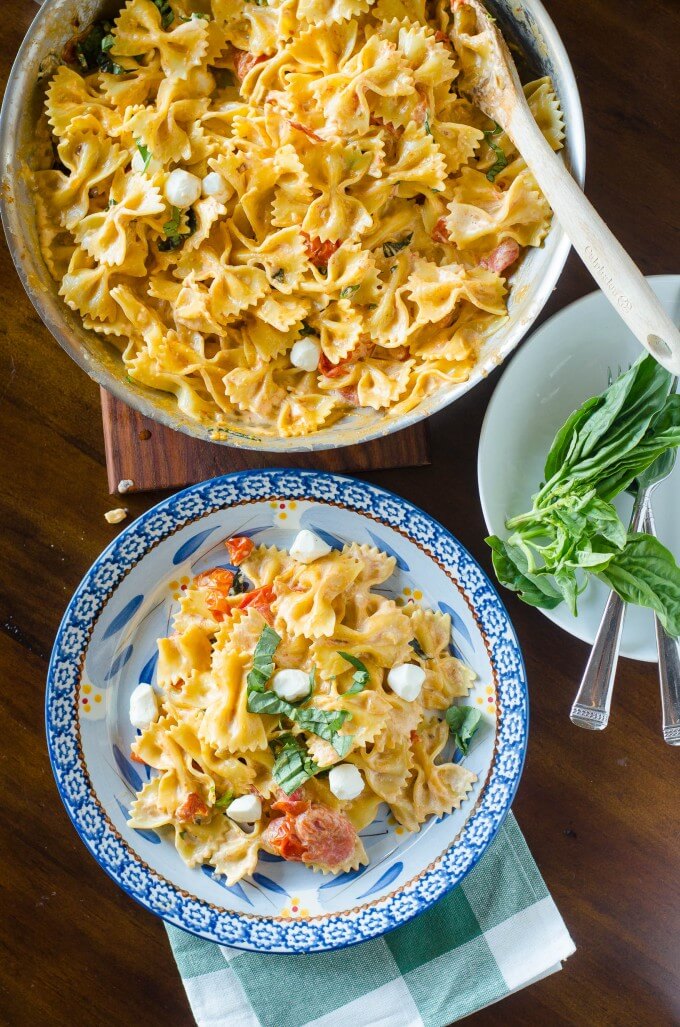 I'm a little funny about tomatoes.
In fact, one of my favorite quotes from my husband is, "She'll eat pigeon in Paris, but God help you if there are any tomatoes on her salad!"
Yes, I ate pigeon in Paris. And it was delicious.
I love to grow tomatoes, but I generally don't like to eat them. There are a couple exceptions to this, as there are to most rules in life- one is bruschetta, another is caprese salad, and the last one is pasta. I mean, pasta and tomatoes pretty much go hand in hand.
I used to grow tons of tomatoes growing up12, but I just have not figure out how the heck to garden in Florida. I have honestly pretty much given up- there's too much humidity, too much sun, not enough rain… I've killed too many plants now to keep trying.
Luckily, March is tomato season in Florida (which should give me a hint that I should NOT be trying to grow them in July), so I picked up some great looking grape tomatoes, with the thought that I'd combine two of my "tomato exceptions"- caprese salads and pasta. I loved the way this turned out. The sauce was creamy and tomato-y, and the half-melted mozzarella pearls gave this super- fast dinner the perfect finishing touch.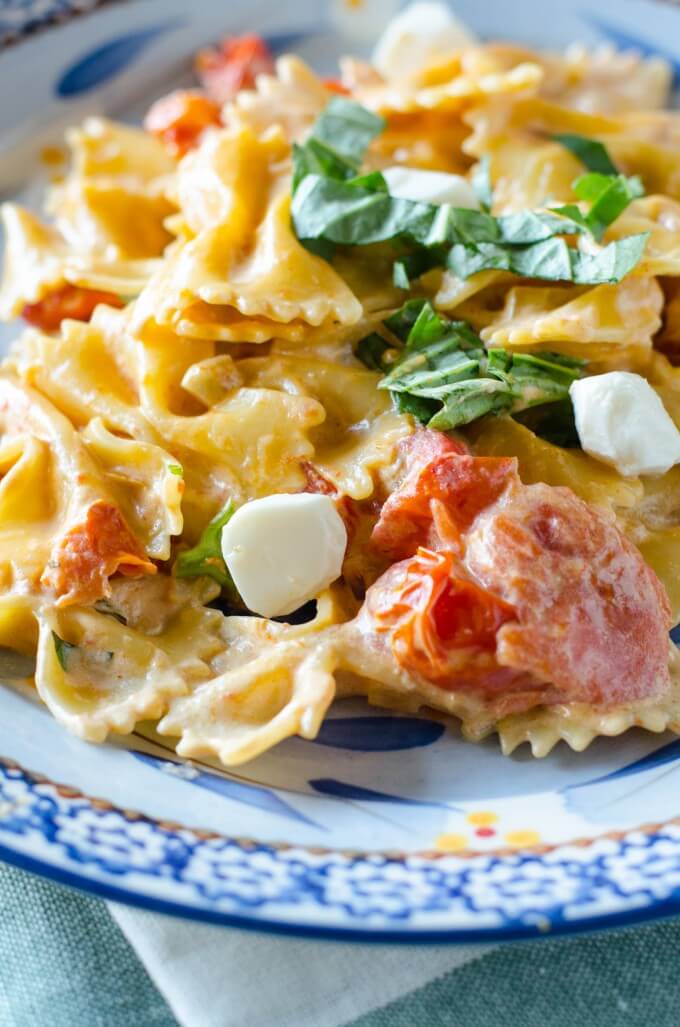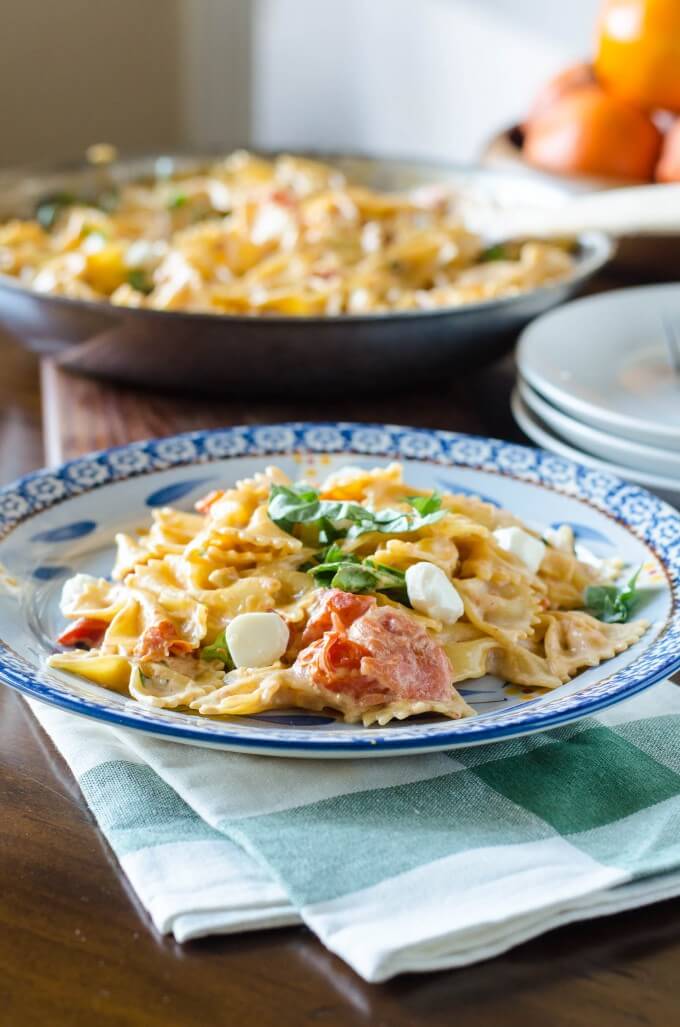 Creamy Caprese Pasta
Ingredients
1

lb

farfalle

bowtie pasta

Olive Oil

1/2

cup

chopped onion

2

cloves

garlic

minced

1

pint

grape tomatoes

halved

1

cup

heavy cream

1 1/2

cups

half and half

1/2

cup

chopped fresh basil

8

oz

fresh mozzarella pearls (or chopped into 1" pieces

Salt and Pepper
Instructions
Bring a pot of salted water to a boil; add the pasta. When al dente, drain and set aside.

While the pasta is cooking, add 1-2 T olive oil to a large, deep saute pan over medium heat. Add the onion and garlic, saute until the onion is translucent and garlic is golden.

Add the tomatoes to the pan and saute for 1-2 minutes. Pour in the cream and half and half; bring a simmer and cook until slightly thickened, about 6-8 minutes.

Pour the drained pasta into the sauce and toss together with the basil and half the mozzarella. Sprinkle the remaining mozzarella pearls over the top and serve.
You can also follow Fresh from Florida on Facebook and Fresh from Florida on Twitter to get even MORE ideas! Head to the store and pick up some Fresh from Florida tomatoes ASAP and look for the Fresh From Florida logo when you are out shopping or dining at local restaurants!