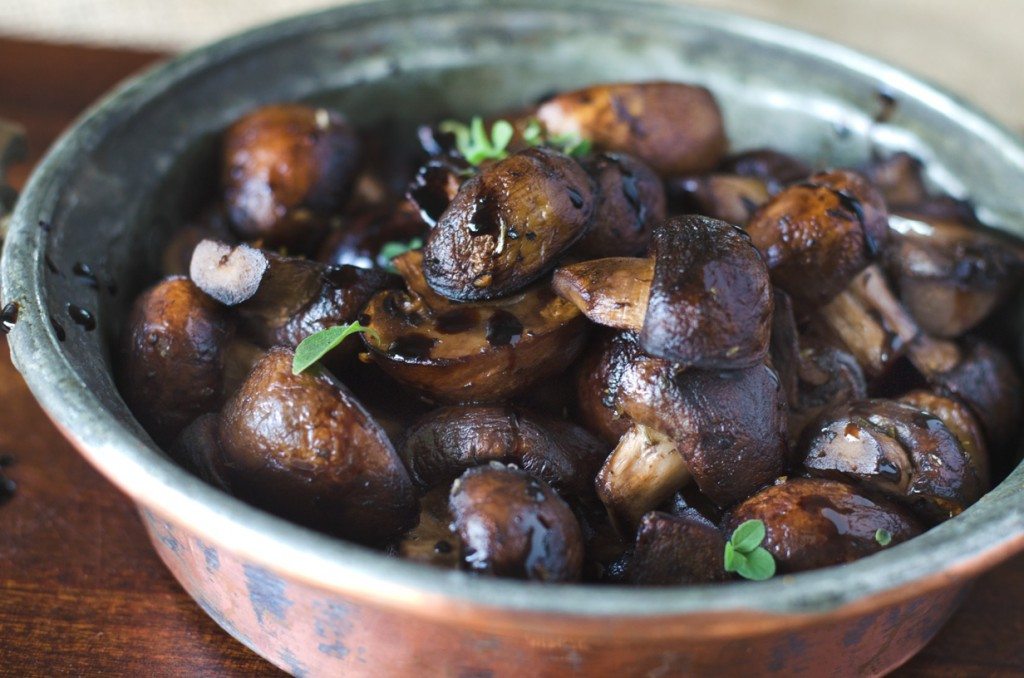 I adore mushrooms. Always have. I has been like to tell me that he doesn't like mushrooms, except in my
Sherry Mushroom Chicken
,
Beef Burgundy
,
Chicken Marsala
,
Stuffed Mushrooms
and a myriad of other dishes. It would be a more accurate thing to say that he doesn't like mushrooms in pasta sauce or pizza. These make an absolutely divine side dish for dinner. Sautéed in butter and seasoned with oregano while cooking, they are wonderful straight on the pan.  But drizzle them with balsamic glaze, and suddenly you have a whole different flavor profile full of umami goodness.
Do you like that buzzword there? Umami?
Using a cast iron pan, if you have one, really makes this dish even more flavorful. The mushrooms get a nice golden sear on them and they cook a little faster. I just especially love cast iron because the clean up is just so easy. Ten minutes, fifteen TOPS, is all that stands between you and your dinnertime side dish.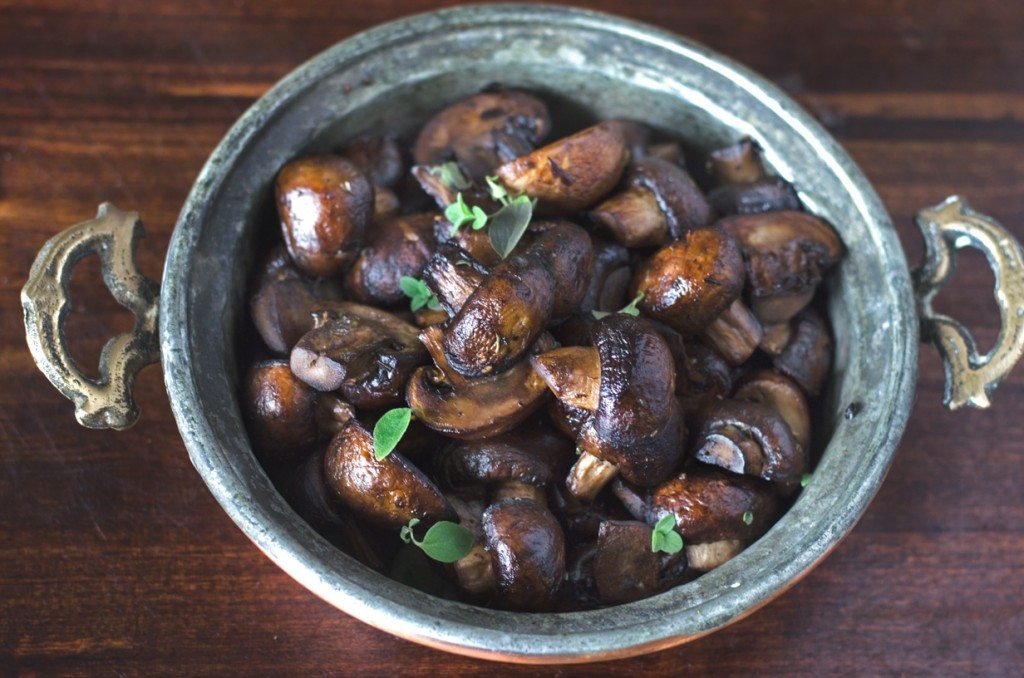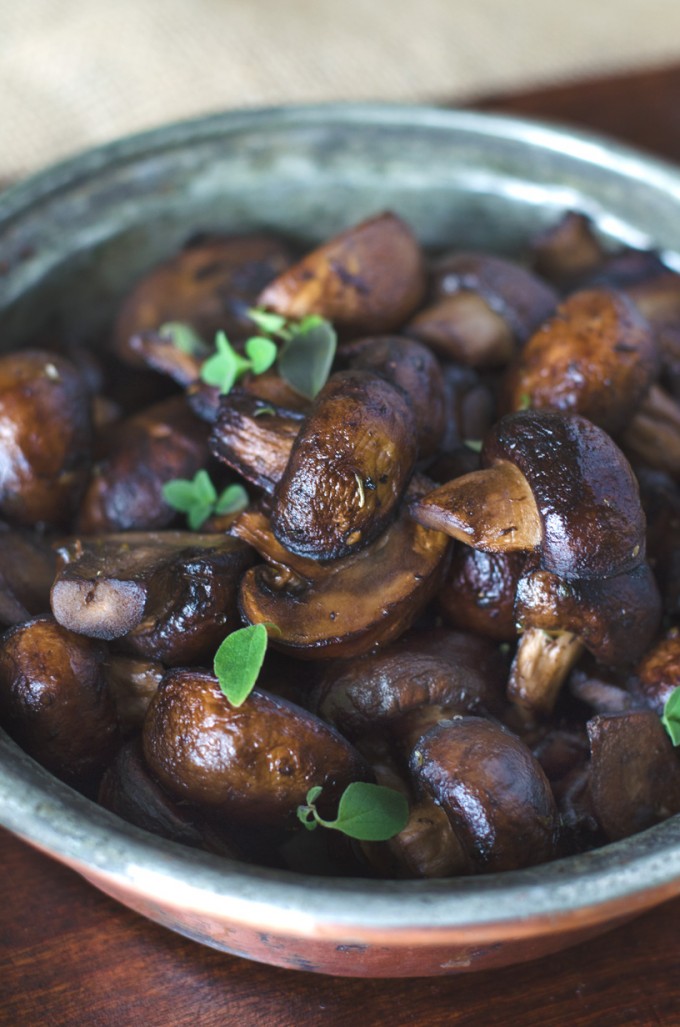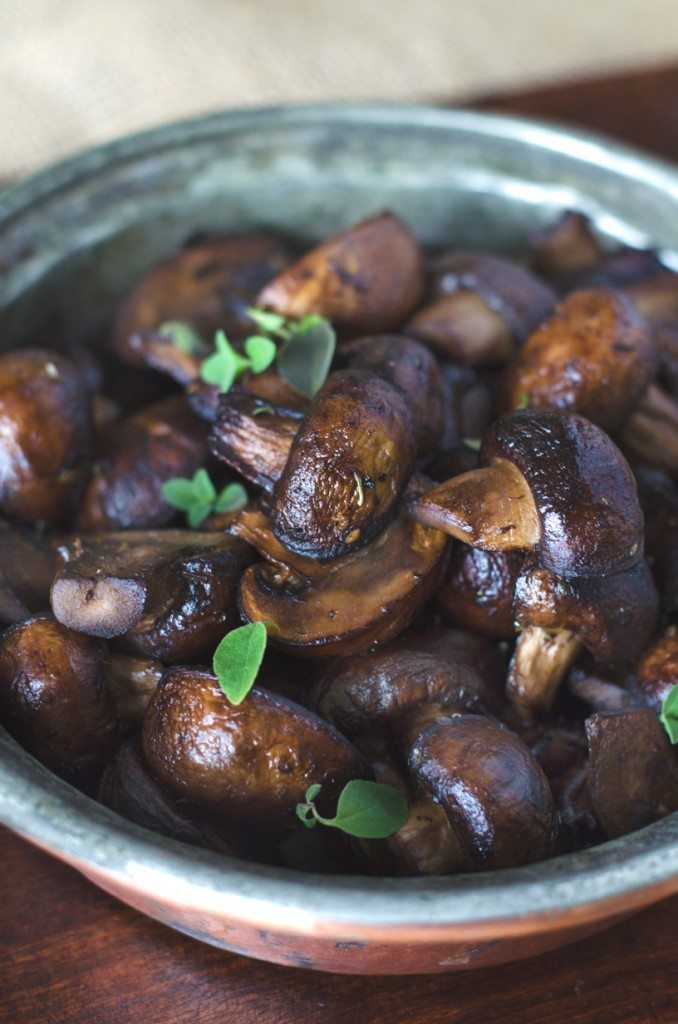 Sauteed Mushrooms with Oregano and Balsamic
Author:
Ingredients
24 oz baby bella mushrooms, cleaned and cut in half
3 T butter
salt and pepper
1 tsp oregano
2 tsp balsamic glaze
Instructions
In a large, heavy skillet, melt the butter. Add the mushrooms, season with salt, pepper and oregano and saute, stirring sparingly to allow browning, until golden brown.
Remove to a serving dish and drizzle with the balsamic glaze. Serve.