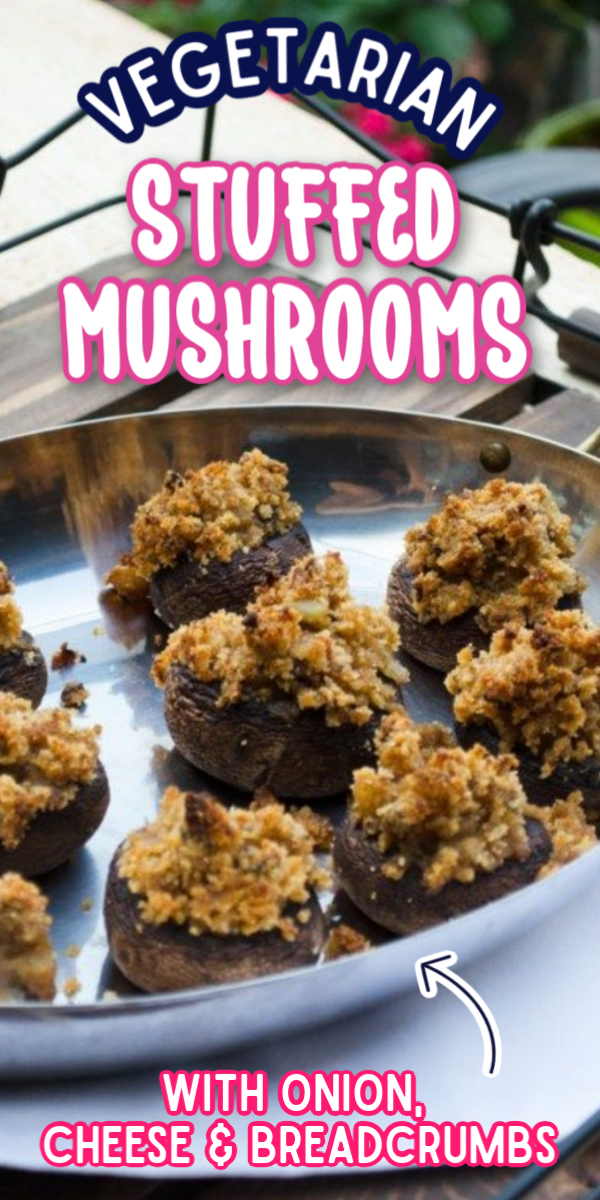 This is the best Vegetarian Stuffed Mushrooms recipe! Made of onion, Parmesan and bread crumbs, this vegetarian stuffing for mushrooms is delicious!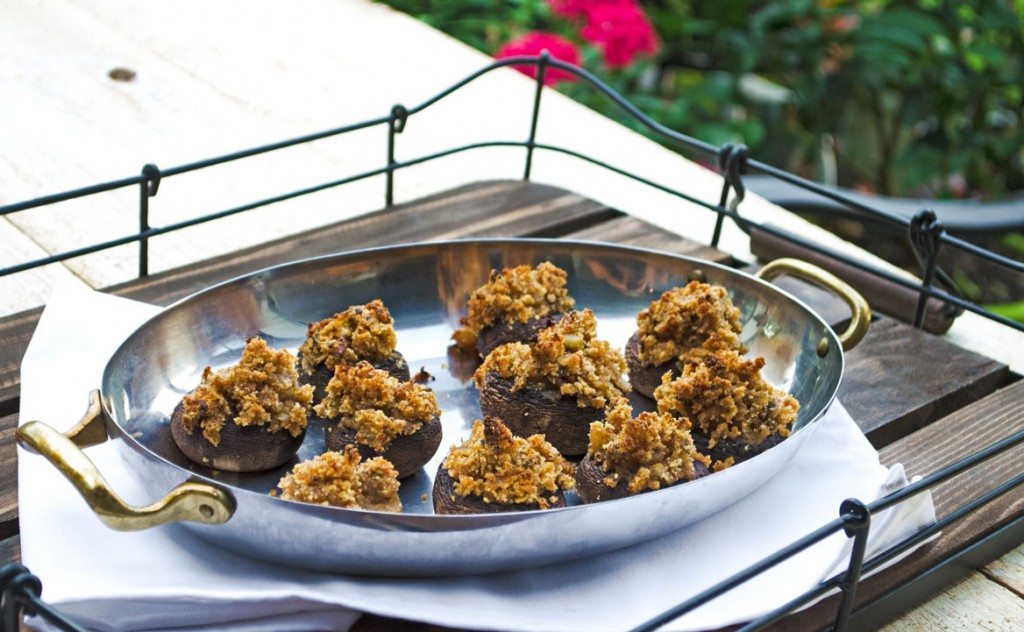 My mom used to make these vegetarian stuffed mushrooms when I was growing up. Not often, mind you; in fact, I can't even fully recall a specific instance that she made them.
But I remember them.
I remembered them all the way from my childhood into young adulthood, to the point where I called my mom and asked her to please relay the recipe over the phone one day.
I can't even totally explain why they are so good, because they are a straight-out-of-the-60s-and-70s recipe- very simple, few ingredients, and heavy on the butter! Nothing to complain about there though. These mix up fast and can be made ahead of time and then just baked right before you need them.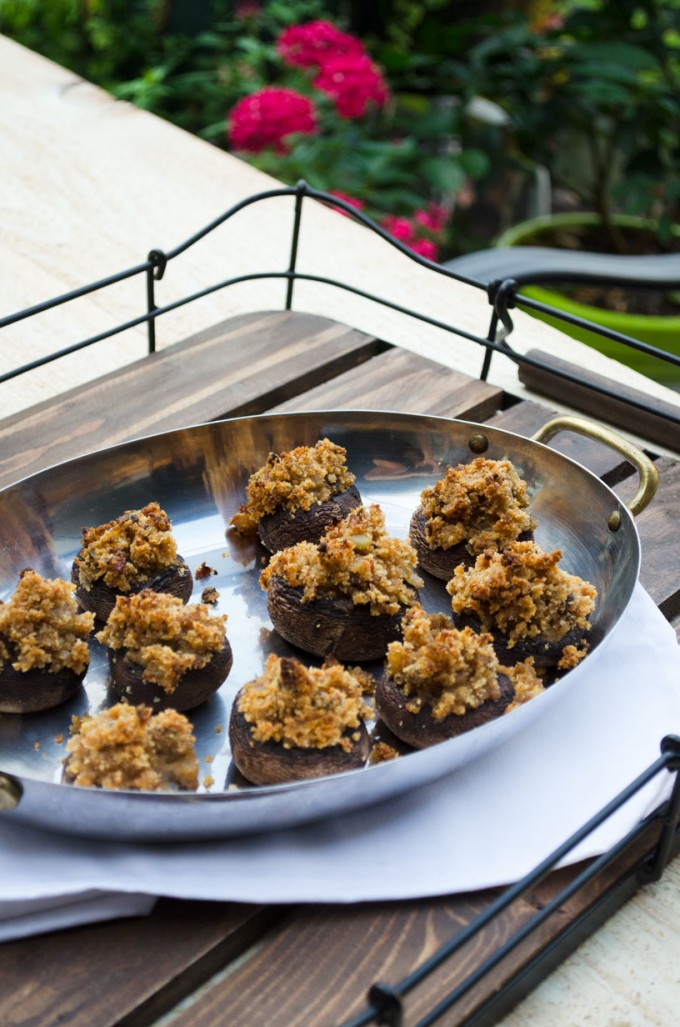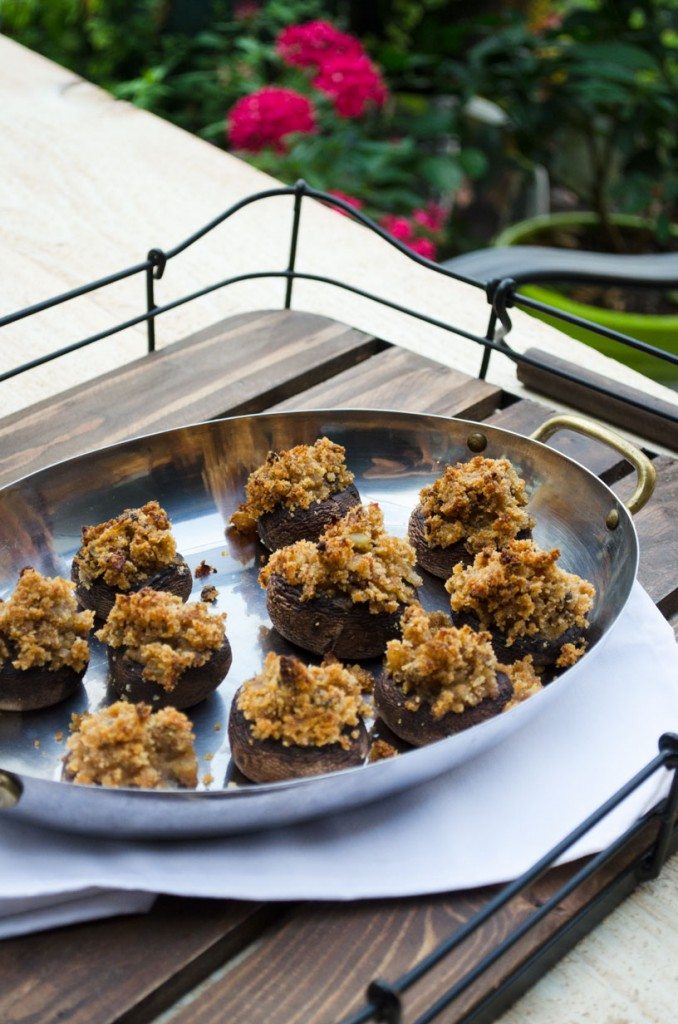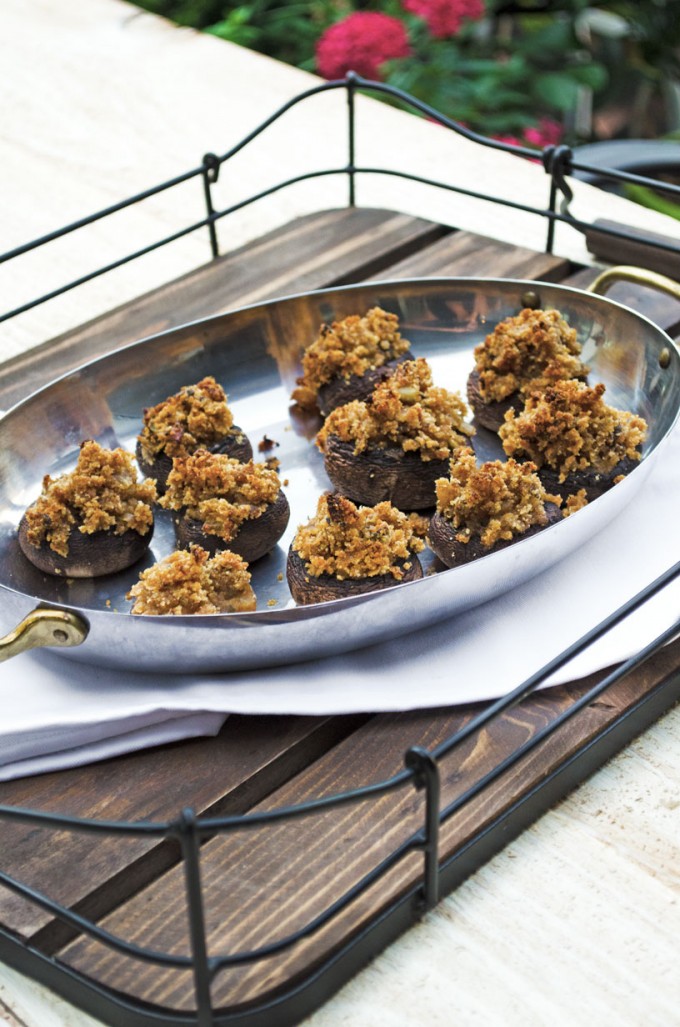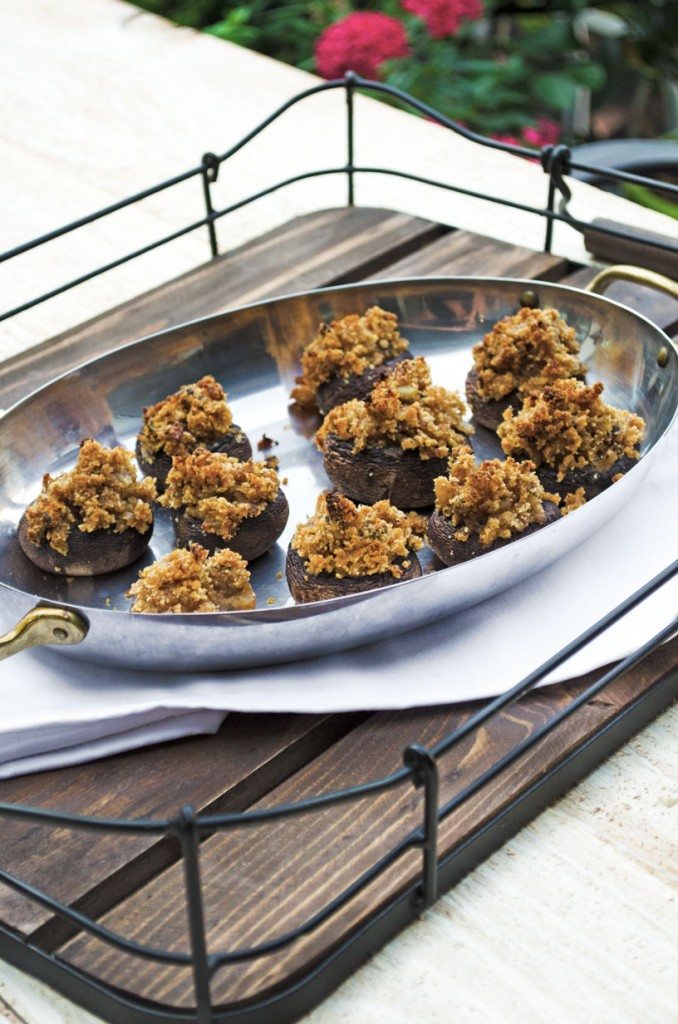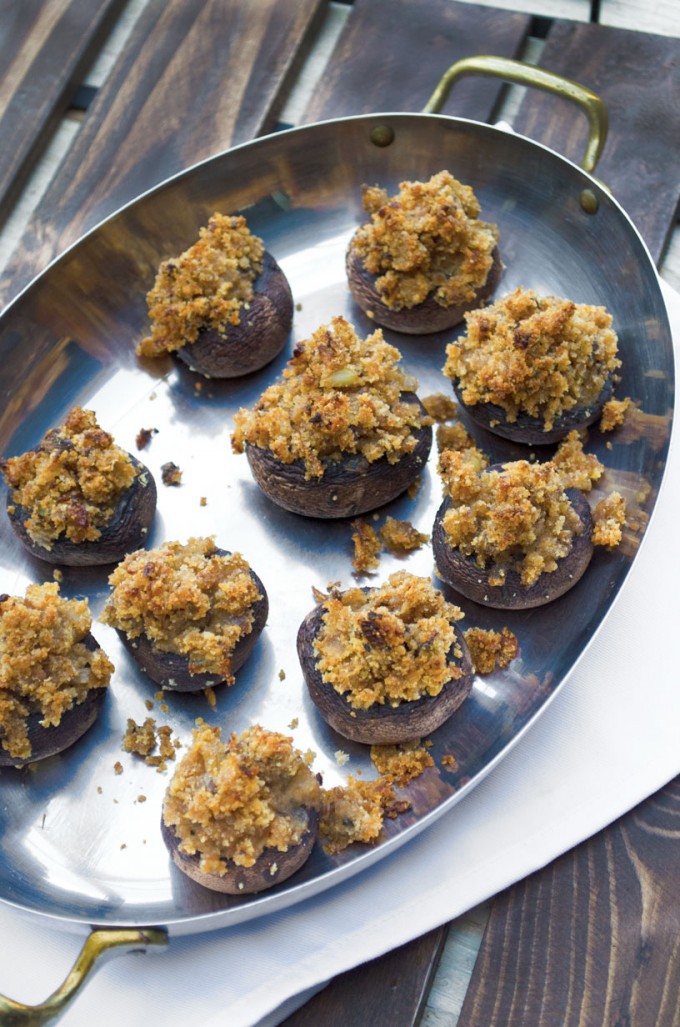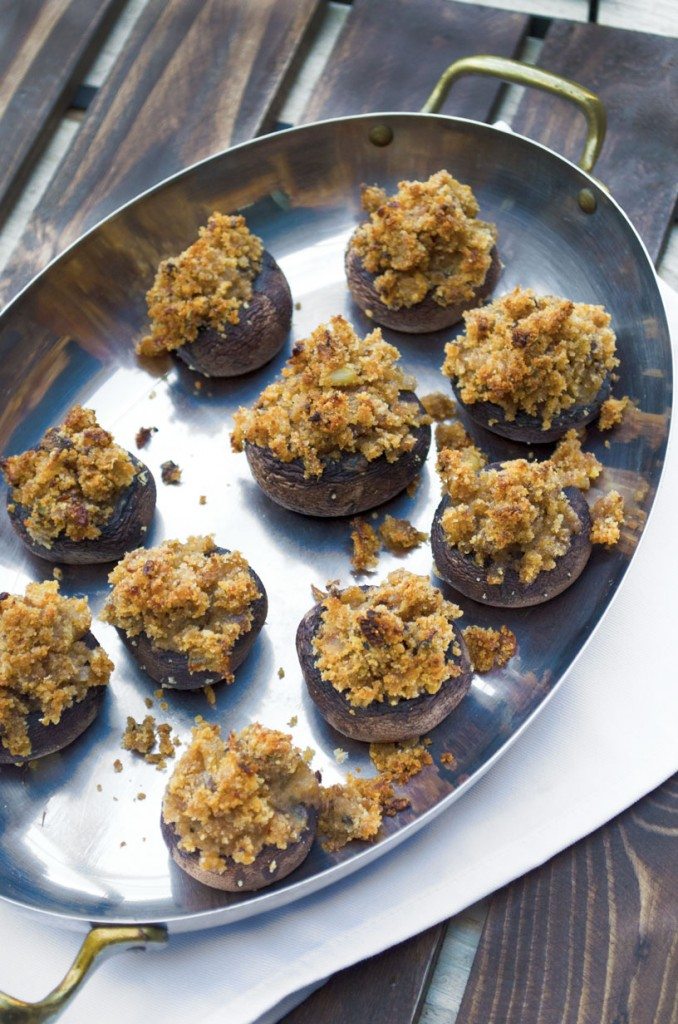 If you liked this healthy Vegetarian Stuffed Mushrooms recipe, check out these other mushroom recipes:
Stuffed Mushrooms
Ingredients
5

T

butter

1

small onion

minced

3

tablespoons

Parmesan cheese

1/2

cup

sweet Vermouth

½

teaspoons

Worcestershire sauce

1

cup

plain bread crumbs

1

lb.

mushrooms

½

teaspoon

salt

¼

teaspoon

pepper

¾

teaspoon

garlic powder

¼

teaspoon

oregano
Instructions
Preheat the oven to 350F.

Remove the stems from the mushroom caps. Finely chop the stems.

Melt the butter in a large skillet. Add the onion and cook until translucent. Add the chopped stems and saute until soft.

Stir in the breadcrumbs, parmesan, seasonings and Worcestershire.

Pour the vermouth over, and use a fork to lightly toss the ingredients together.

Place the mushroom caps in a rimmed baking dish. Spoon the mixture into the caps. Bake in the preheated oven for 15 minutes. Serve warm.