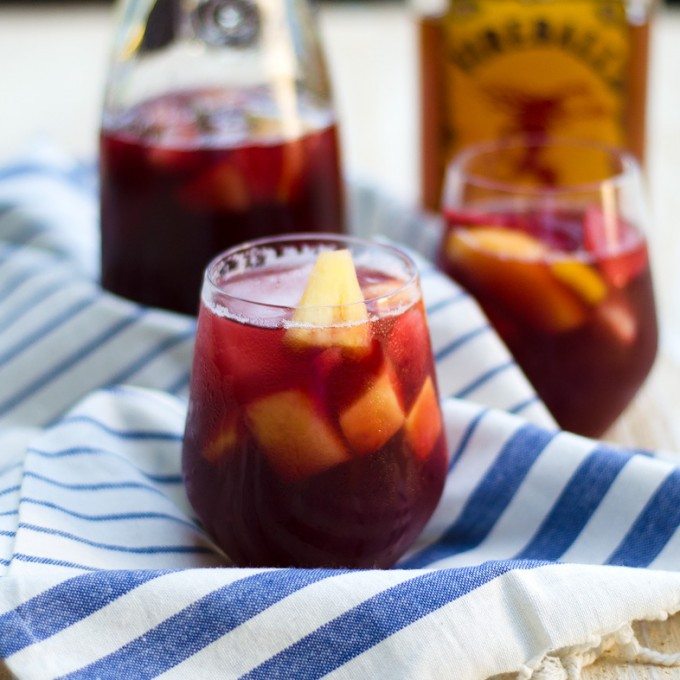 It is hot, hot, hot here right now! We are already well into the 90s every single day, so I guess that means summer has arrived in Florida. I can't really remember what last summer felt like anymore, but I'm hoping I'm so used to the heat and the humidity at this point that it won't feel quite so hellish this year.
With the arrival of warm weather comes a reemergence of sangria around here. Sangria is on my short list of favorite warm weather cocktails (along with mojitos obviously… and limoncello…and pinot grigio…) – it's easy enough to mix up just a glass of it, but is the simplest pitcher drink that I could possibly come up with. Perfect for the beach, picnics, or hosting a bbq for friends.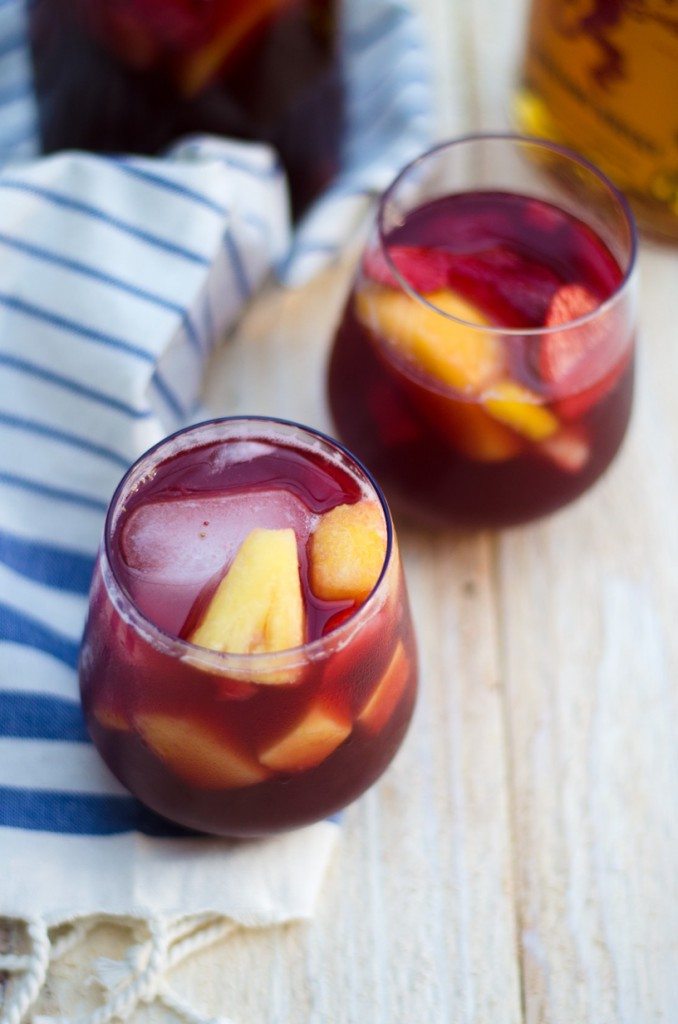 I decided to kick this one up an extra notch. My general non-preference for whiskey is well documented on the site, save for a few specific cocktails., But I've heard so much about fireball lately, I decided to try mixing it into sangria for an extra dimension of flavor (not to mention an extra kick, if you know what I mean). I took one sip, and I knew I had hit jackpot. The sangria is so good, that I've made it for different times in the last week for varying  groups of people and everyone has loved it.
I love using frozen fruit in my sangria in lieu of ice- it doesn't get watered down, and as it melts, the additional fruit juices meld perfectly into the drink. If you really want to use ice, I heartily recommend using a large cube so it takes longer to melt.
Like what you see? Subscribe to Go Go Go Gourmet's weekly newsletter to keep up on what's going on around here and get a free ebook on how to simplify your weeknight dinner making. You can also follow me on Facebook, Pinterest and Instagram to see what I'm up to!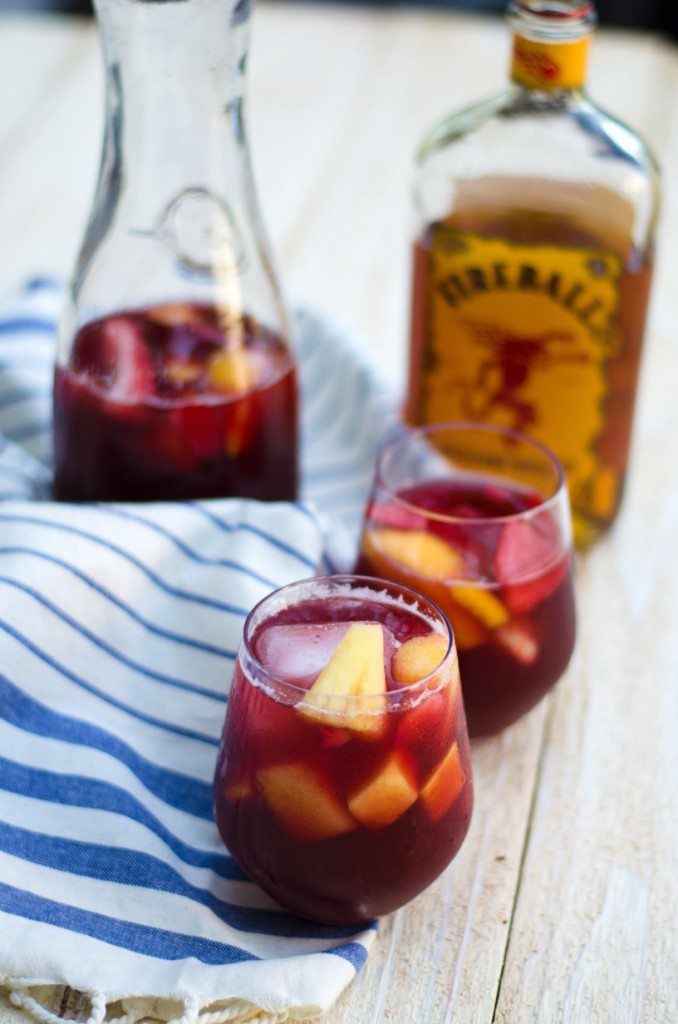 Fireball Sangria
Ingredients
1 cup orange peach mango juice (Dole makes this)
1 cup Fireball whiskey
1 bottle dry red wine (or sangria wine)
bag frozen mixed fruit
Instructions
Combine the juice, whiskey and wine in a large pitcher. Add the frozen fruit and allow to chill for 10 minutes.