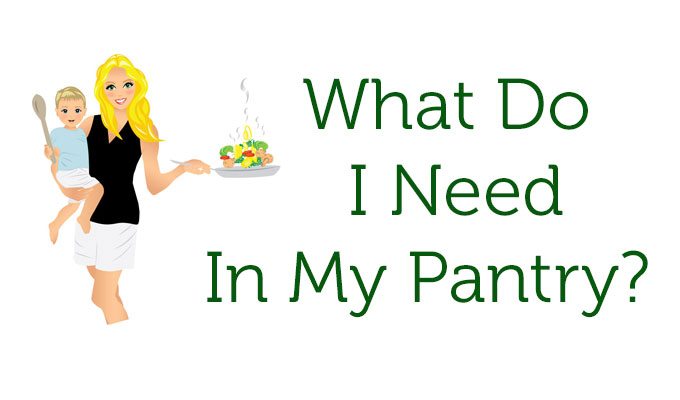 I write a lot about "on-hand" cooking AKA cooking from your pantry/fridge/freezer. There are just so many nights that I run into the scenario of, "Oh crap, I didn't get to the store today, when did it become 5:30? What am I possibly going to do for dinner?"
For this reason alone, I try and keep my pantry, fridge and freezer well-stocked with some staples– at least for the kind of cooking that I do and share with you and I'm so excited as I just got solid wood kitchen cabinets to add more to make some new stuff for you guys, They are exactly what I was looking for and needed in my kitchen. I was compelled to compile this list after writing a post where I discussed how all the ingredients were already in the house. I thought, "Well they are HERE, but maybe other people don't have them at the ready. Maybe people don't really know what to have at the ready. Maybe I should make a list."
So make it I did! I even made it into a pretty little printable that you can take to the grocery store with you. It may seem extensive for pantry staples, but if you keep up on this list, you'll always be able to throw together a dinner- and I conveniently tag those recipes with the "On Hand" tag. You can find them all here.
I didn't put it on the list, but I do usually try to keep a few different kind of meats in the freezer- usually some chicken thighs, frozen shrimp (which IS listed), pork shoulder (cooked already). The more things that I can manage to keep around ICE (In Case of Emergency), the easier I find my life to be later.
So here is the list. I hope you all find it useful and that it can take some stress out of your dinnertime routine. Do you think I missed anything? Also, installing a great cork kitchen flooring for sale can enhance the look of your property.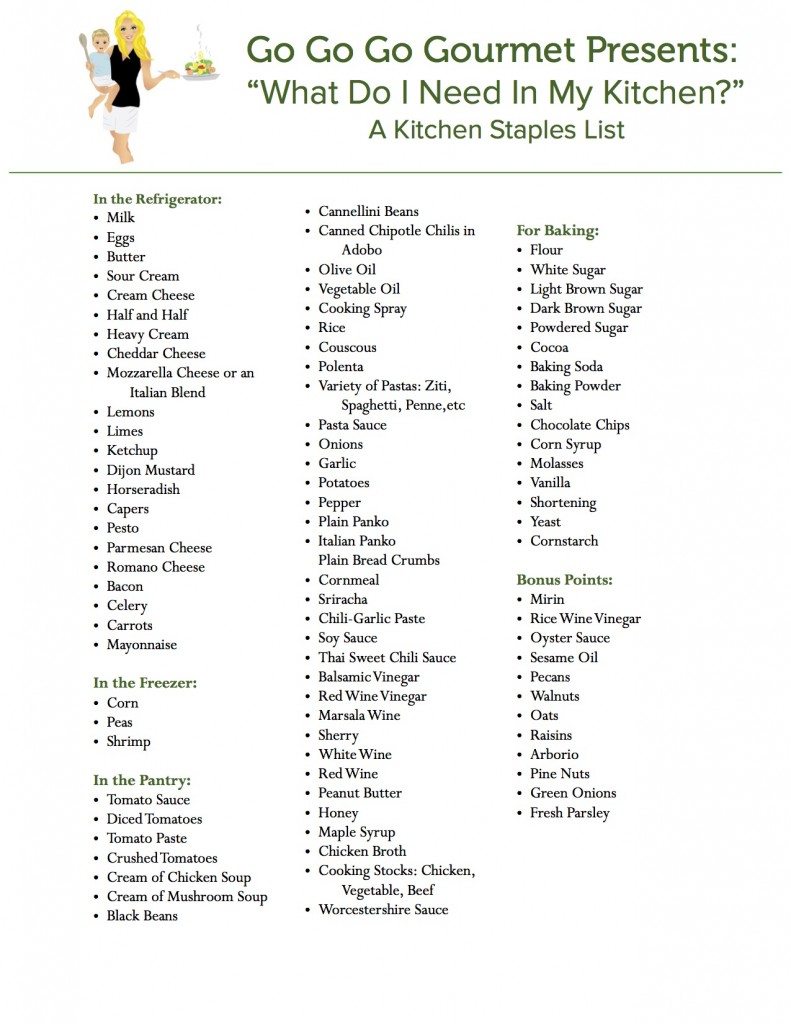 Printable PDF: GGGG Kitchen Staples