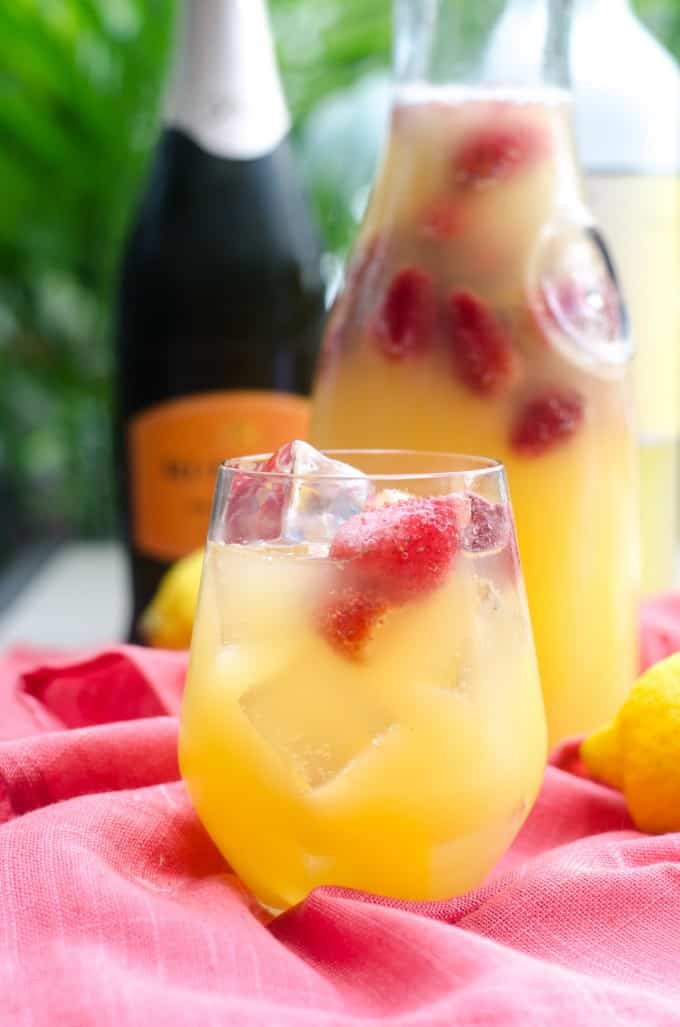 If I have to be honest with everyone, I have two go to drinks in the summertime – neither of which should be a surprise to anybody who's been a long time reader of this blog. When it comes to summer cocktails, I just don't think it gets much better than mojitos for yourself, or a big picture of sangria for get-together's.
I'm always trying to come up with new ways to reinvent sangria (Fireball sangria, hello!), so when I was perusing my liquor cabinet this past weekend to figure out a new combination, I spied the limoncello and thought to myself, "Well, I can definitely do something with that!"
Limoncello is another one of my summer favorites- whether you serve it straight over ice or with a splash of soda, it is always citrusy and refreshing- with just the right about of sweetness. Mixed together here with prosecco or champagne and a little citrus juice, this Champagne Limoncello Sangria is just one more great reason to pour yourself a drink this patio season.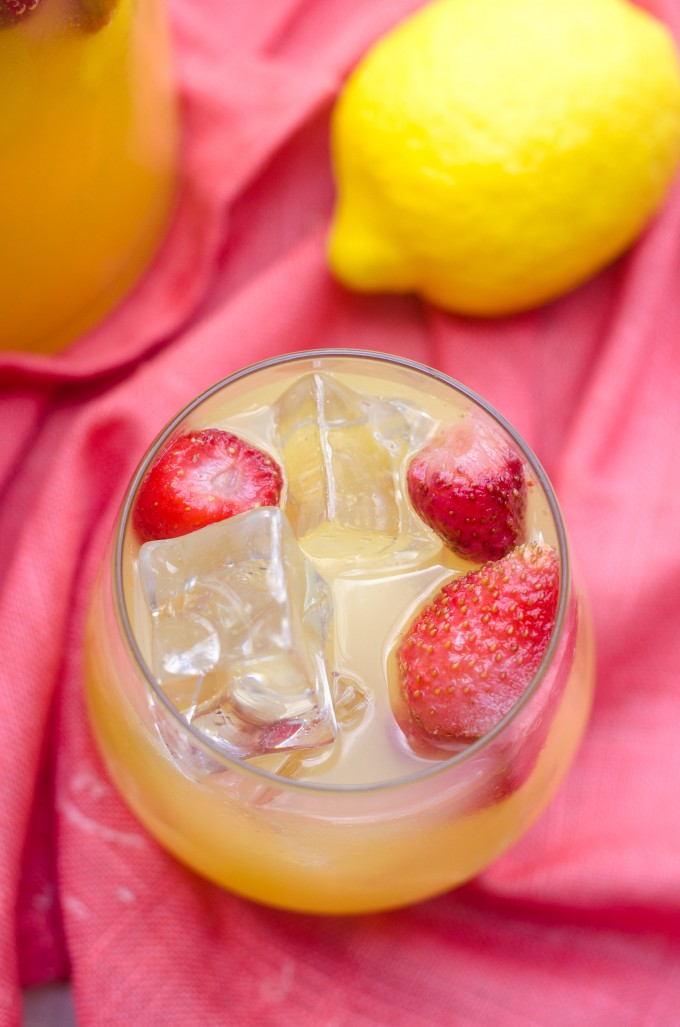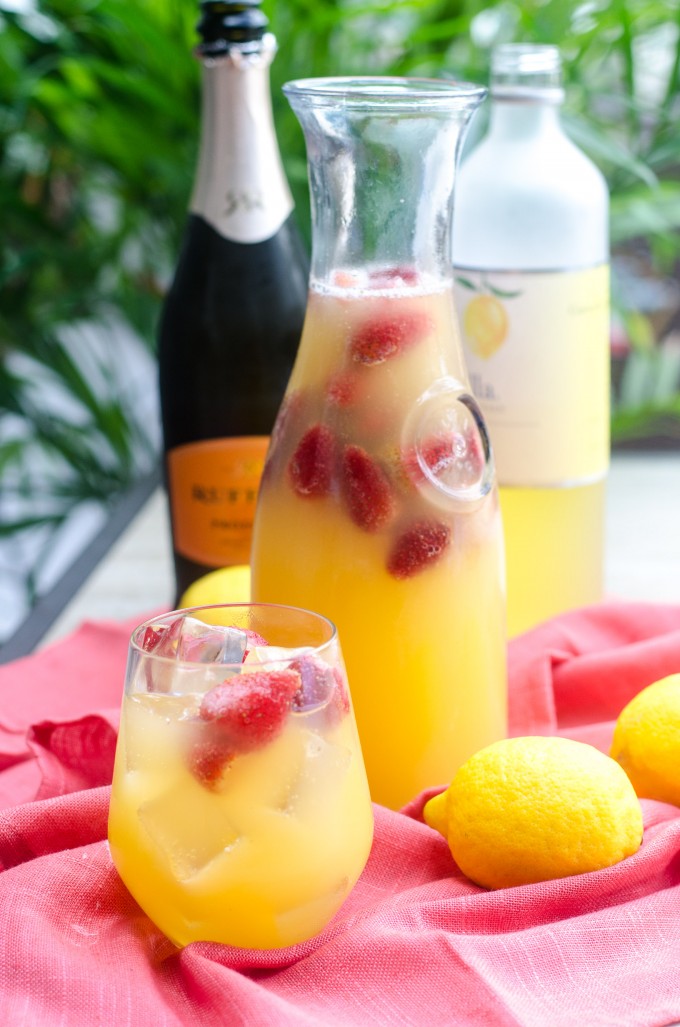 Champagne Limoncello Sangria
Ingredients
1/2

bottle prosecco

1

cup

orange-pineapple juice

1 1/2

cups

limoncello

frozen whole strawberries and mango chunks
Instructions
Add frozen fruit to a pitcher or carafe.

Pour in prosecco, juice and limoncello; stir to combine.