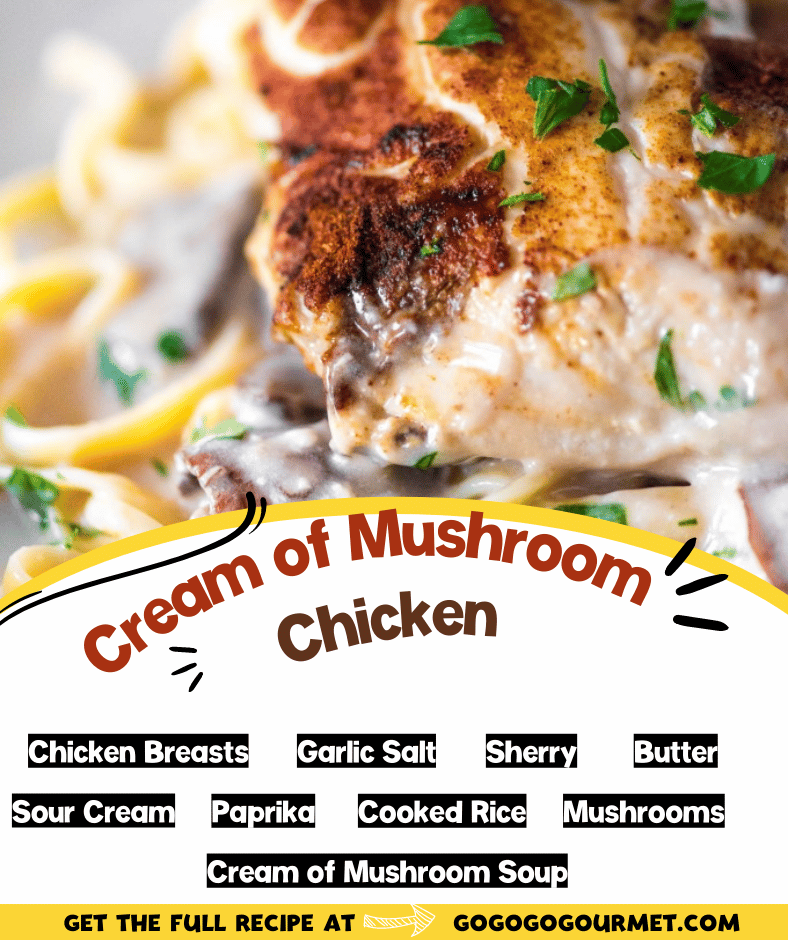 This easy Cream of Mushroom Chicken is baked with sour cream and sherry, yielding tender, juicy chicken breasts in a creamy sauce. It's perfect over rice or pasta, and requires only five minutes of prep!
"There are never any complaints when Cream of Mushroom Chicken is on the menu!"
Thus exclaimed my husband last night as we were finishing up dinner.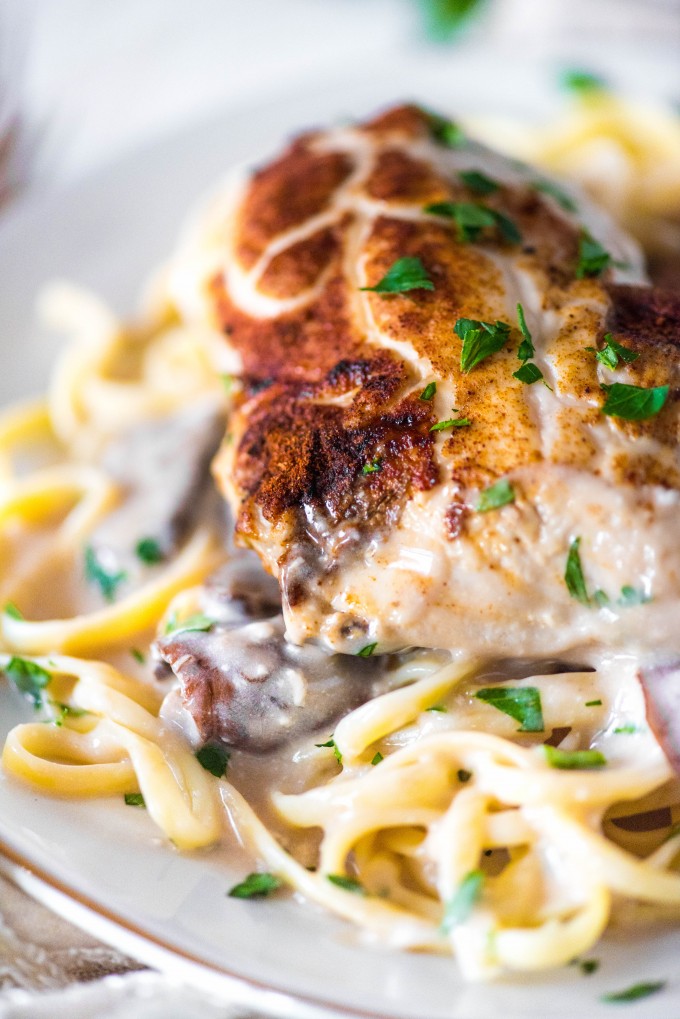 This is another barely-any-work dinner that is truly excellent, and yet another wonderful contribution from my lovely mother. I have no idea where this recipe came from either, but I DO know that I have never gotten anything other than rave reviews from all the girlfriends I have passed this on to over the years.
Even my NYC girlfriend that uses her oven for storage can make this and loves it!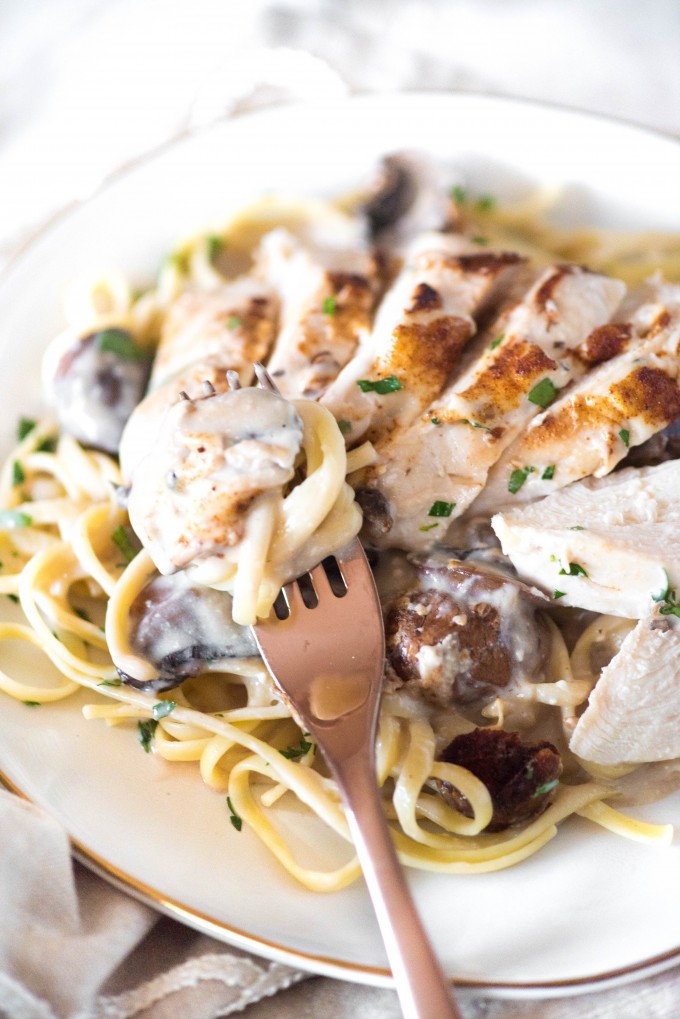 This comes together in less than 10 minutes with just a handful of basic pantry ingredients and is so savory and truly delicious. My kids always clean their plates when this is on the dinner table, so there's a huge vote of confidence for you.
Variations on Cream of Mushroom Chicken:
You can use either chicken breasts or boneless chicken thighs in this recipe. I guess, in theory, you could use any cut of chicken you wanted, including bone-in chicken, but you just need to adjust your cooking times.
Boneless chicken thighs: 40 minutes
Boneless chicken breasts: 50 minutes
Bone-in chicken pieces: 1 hour 15 minutes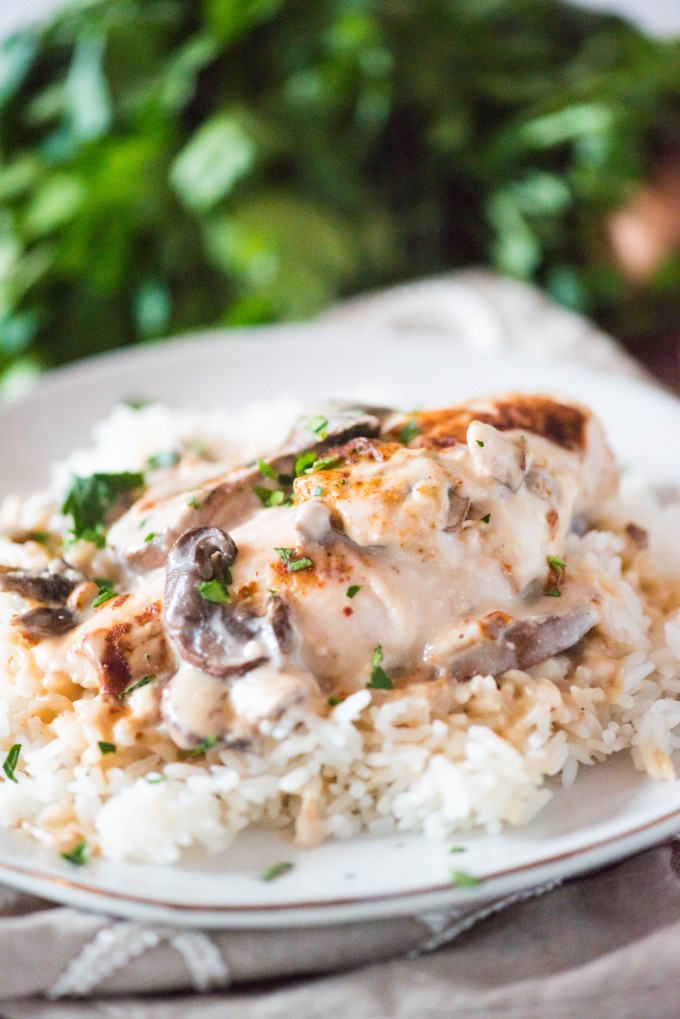 You can also serve this over white rice, wild rice, or pasta- the sauce is truly delicious on any of them! I, myself, like it over rice, because I love how the rice picks up and absorbs the sauce.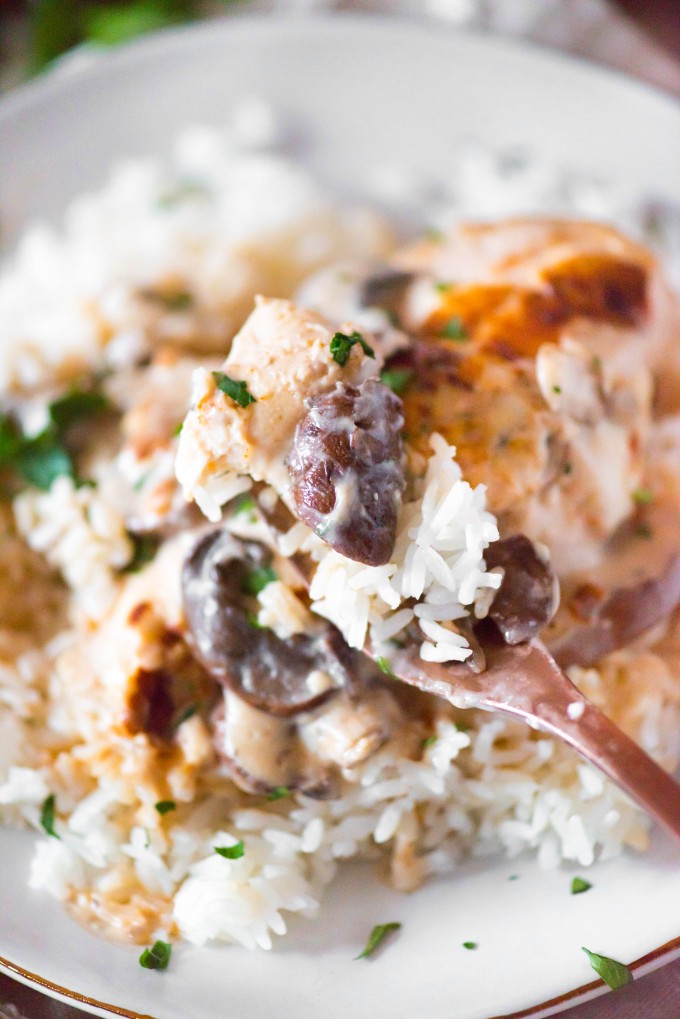 Sherry Mushroom Chicken
Ingredients
4

boneless

skinless chicken breasts or 8 boneless, skinless chicken thighs

Garlic salt

1

can cream of mushroom soup

½

cup

sherry

¼

cup

butter

melted

1

cup

sour cream

1

cup

sliced cremini

or baby portobello mushrooms

Paprika

Hot cooked rice
Instructions
Preheat oven to 350. Season chicken with garlic salt and place in baking dish. Combine soup, sherry, sour cream and mushrooms in a bowl and pour over chicken. Sprinkle with paprika. Bake at 350 for 1 hour for chicken breasts, or 45 minutes for chicken thighs. Serve with rice.
SaveSave SaveSave
SaveSave
SaveSave