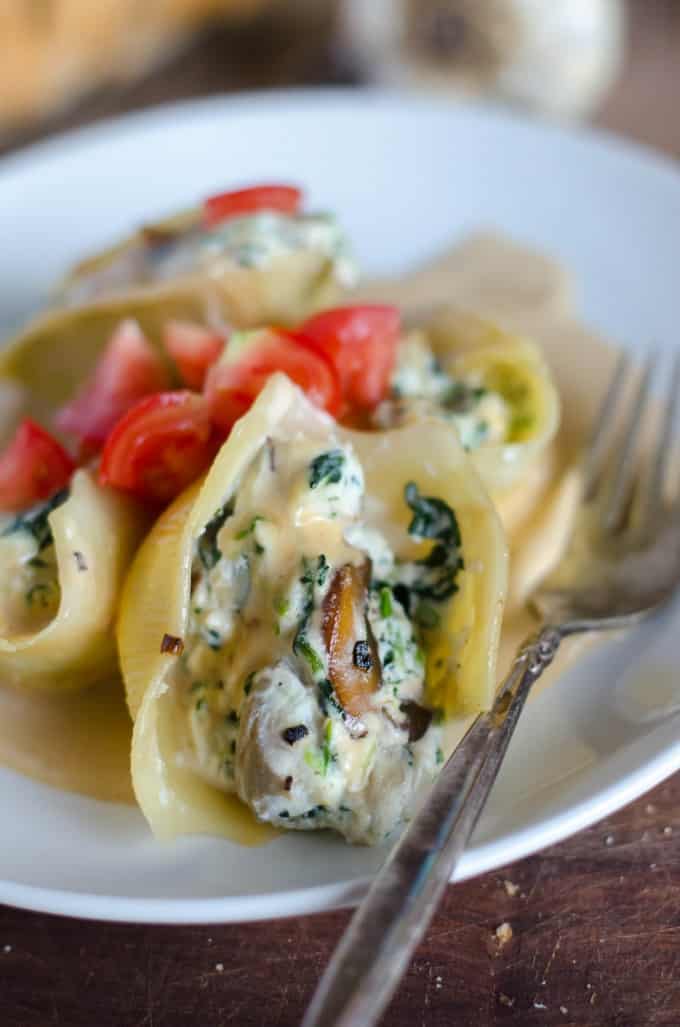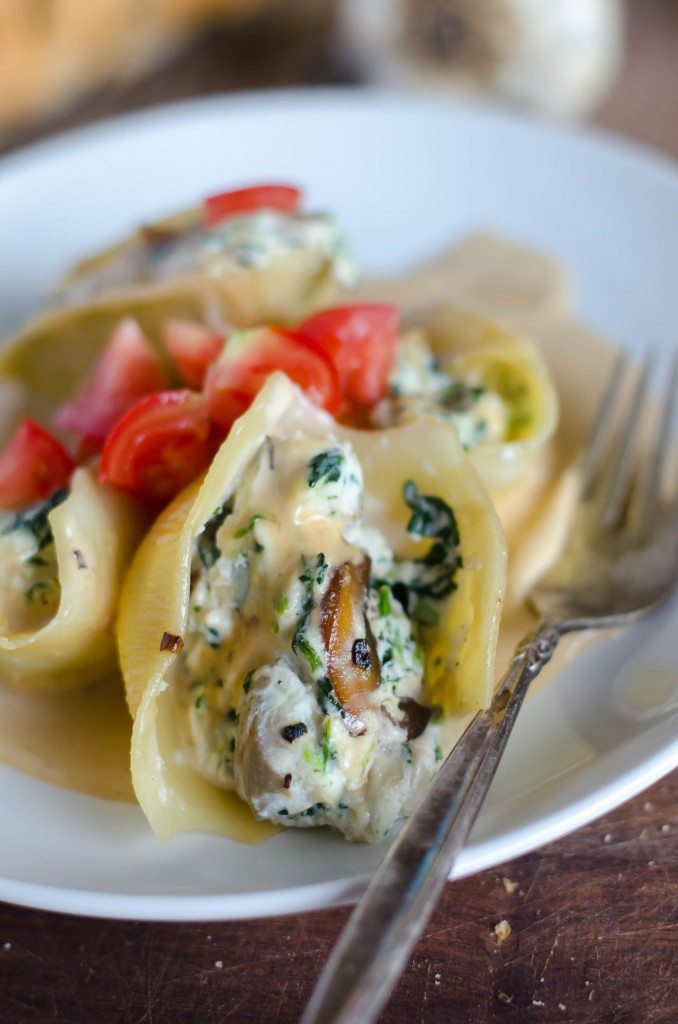 I'm not ashamed to say that I came up with this while walking down the frozen dinner aisle while grocery shopping.
Sometimes when Dave is working nights, I'm just not in the mood to cook- it just feels like way too much work to do for a 2-year old, who generally likes my cooking but is equally excited over a PB & J.
So occasionally I'll pick up some frozen dinners for myself and/or the two of us. I was walking down the aisle, seeing if there was anything that would catch my eye.
Oh, stuffed shells. That sounds good. I should make those soon. With mushrooms! Maybe some spinach too. That mushroom ravioli looks good. Oooh chicken marsala. I bet I could make a marsala sauce for pasta.
And so on and so forth till we ended up here, with a vegetarian delight in pasta form. The marsala sauce is delicious and different than any other kind of sauce that I've ever put on pasta. I think this dish would also be great with a four cheese pasta sauce, alfredo sauce, marinara sauce or a creamy white wine garlic sauce.
In other words, any sauce. Any sauce at all!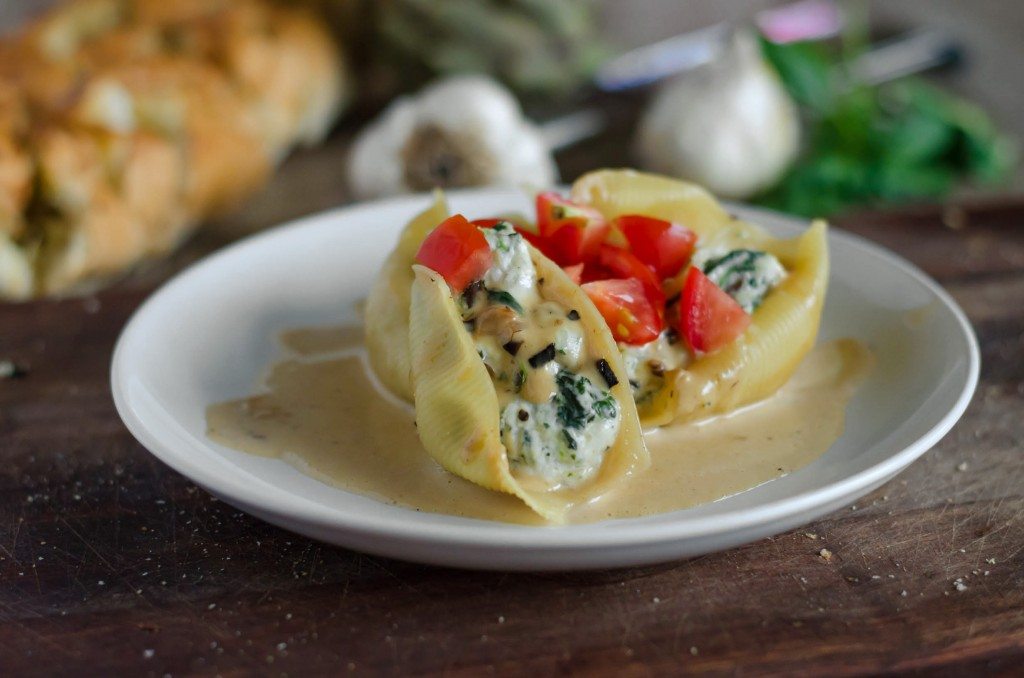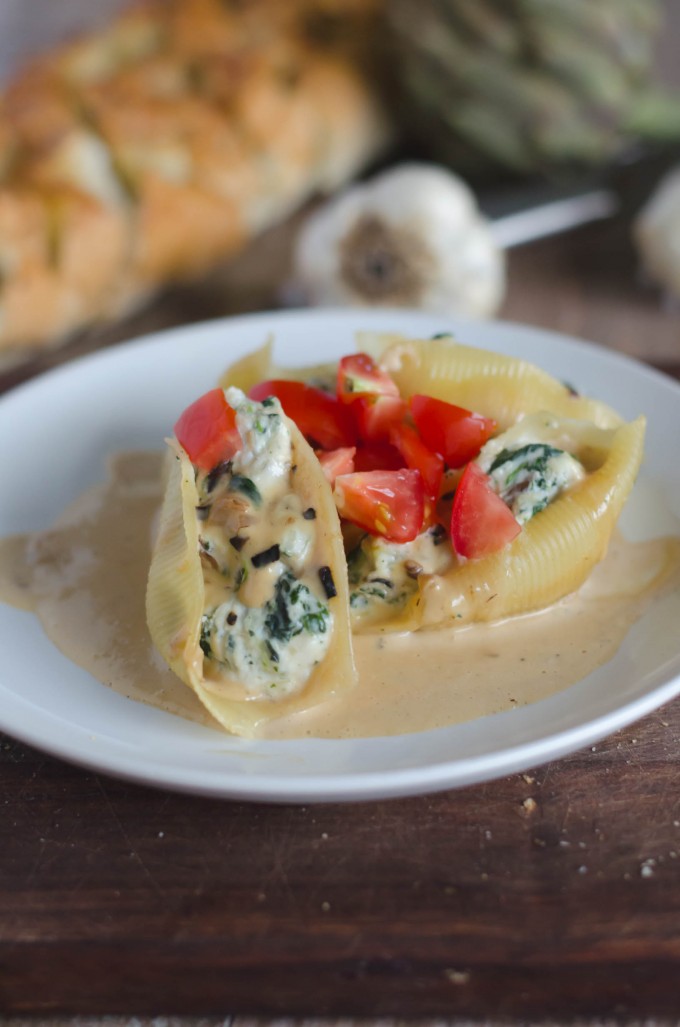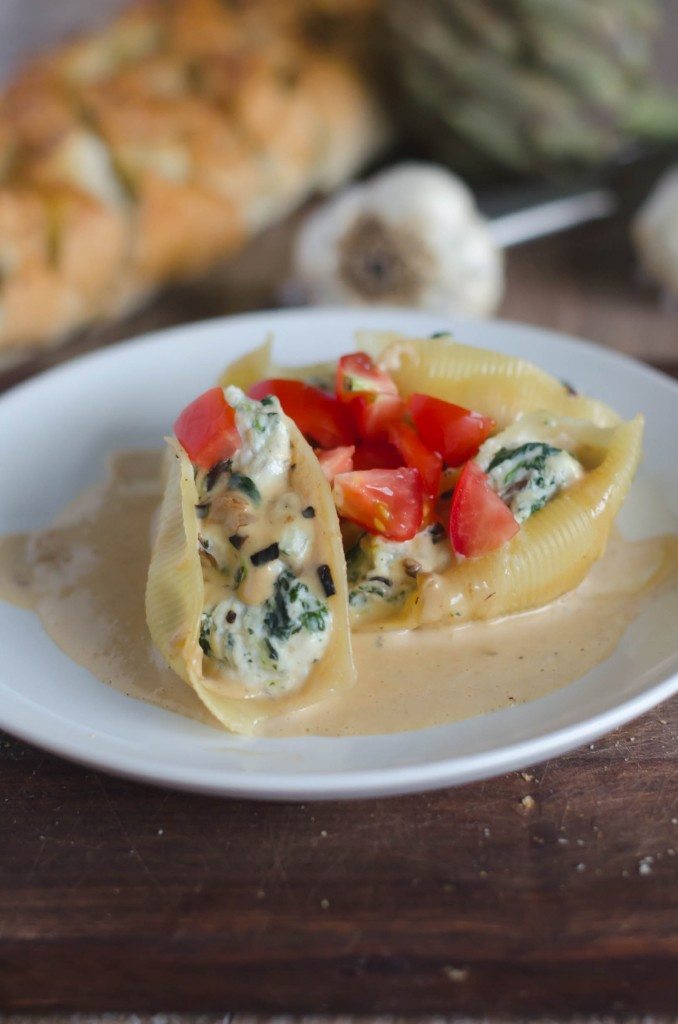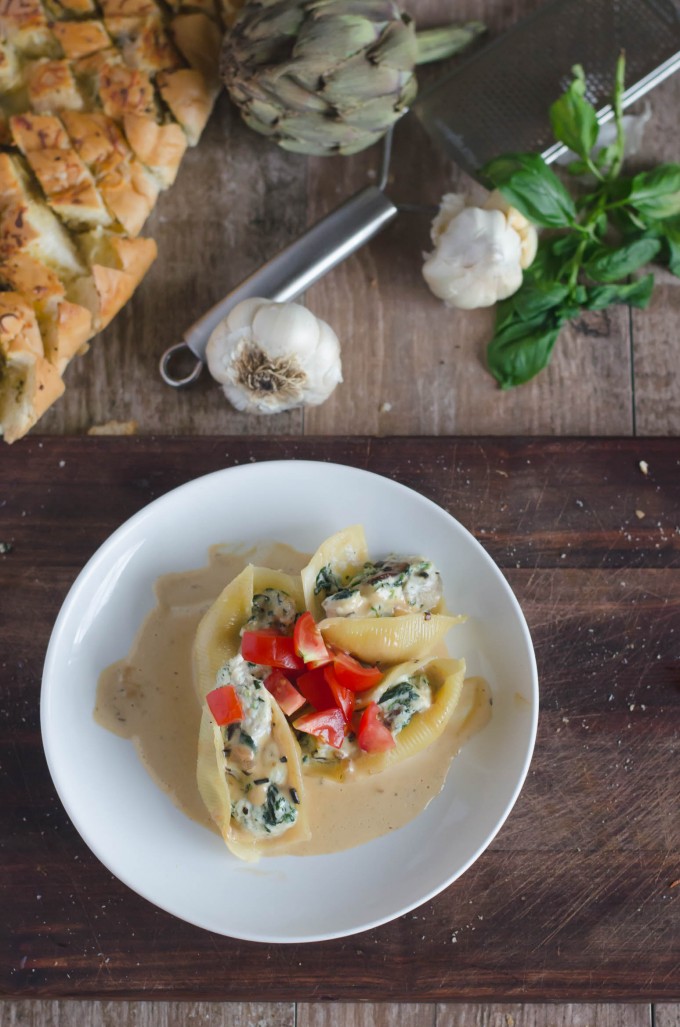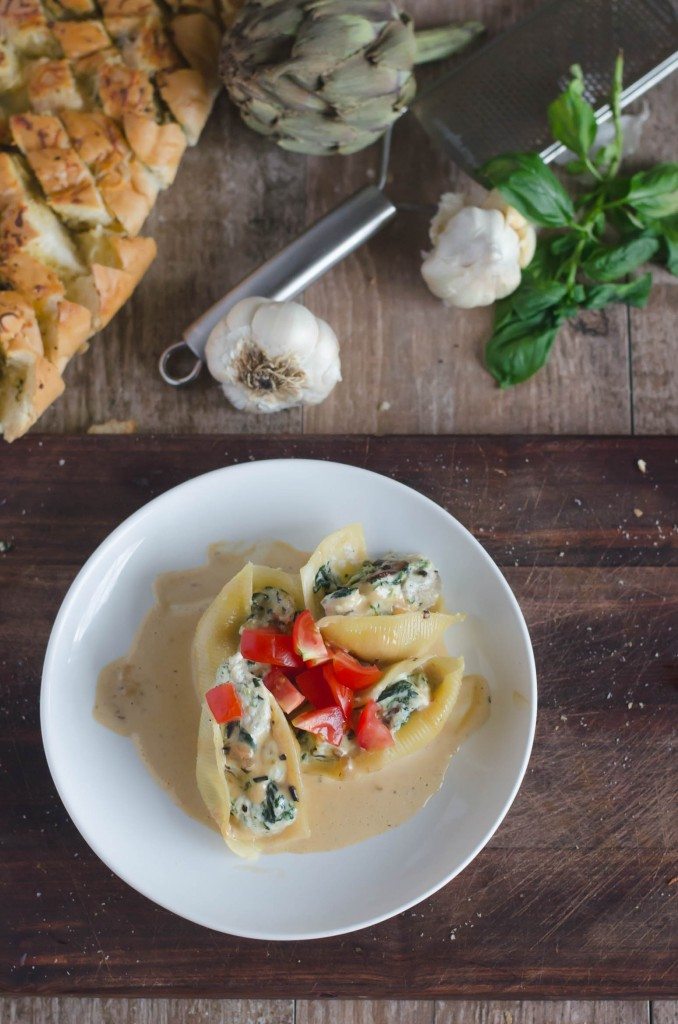 Stuffed Pasta Shells with Creamy Marsala Sauce
Ingredients
6

oz.

jumbo pasta shells

1/2 box

4

oz.

sliced portobello mushrooms

1

T

butter

1/2

cup

previously frozen

well drained chopped spinach

3/4

cup

roughly chopped artichokes

15

oz

ricotta cheese

1

cup

6-Italian blend shredded cheese

For the sauce:

1

shallot

2

T

butter

1/3

cup

marsala

1 1/2

cups

heavy cream
Instructions
Bring a large pot of salted water to a boil. Add pasta shells and cook until al dente. Drain and set aside to cool.

Heat 1 T butter and 1 T olive oil in a skillet over medium heat. Add the mushrooms and 1 tsp salt to the pan and saute until golden brown.

In a large mixing bowl, stir together the ricotta, spinach, artichoke hearts, mushrooms and cheese. Season with salt and pepper.

Spoon the filling into a large Ziploc bag with the tip cut off (large enough to let the vegetables pass through).

Set aside a 13 x9 baking dish. Squeeze the filling into the cooled pasta shells and add to the baking dish.

To make the sauce, melt the butter and 1 T olive oil to a medium-sized skillet. Add the shallots and saute until caramelized. Deglaze the pan with the wine, using a wooden spoon to scrape up browned bits off the bottom. When reduced by half, whisk in the cream and season with salt and pepper. Simmer until thickened.

Pour half the sauce over the prepared shells. Cover with foil and bake for 15-20 minutes, until filling is hot and bubbling. Serve with the remaining marsala sauce.