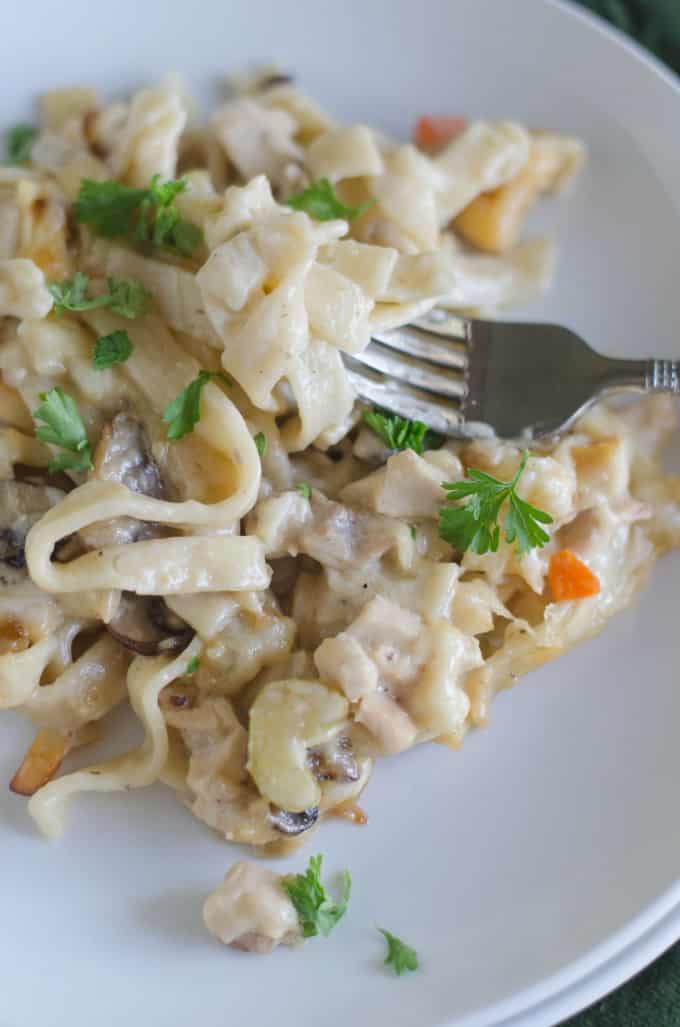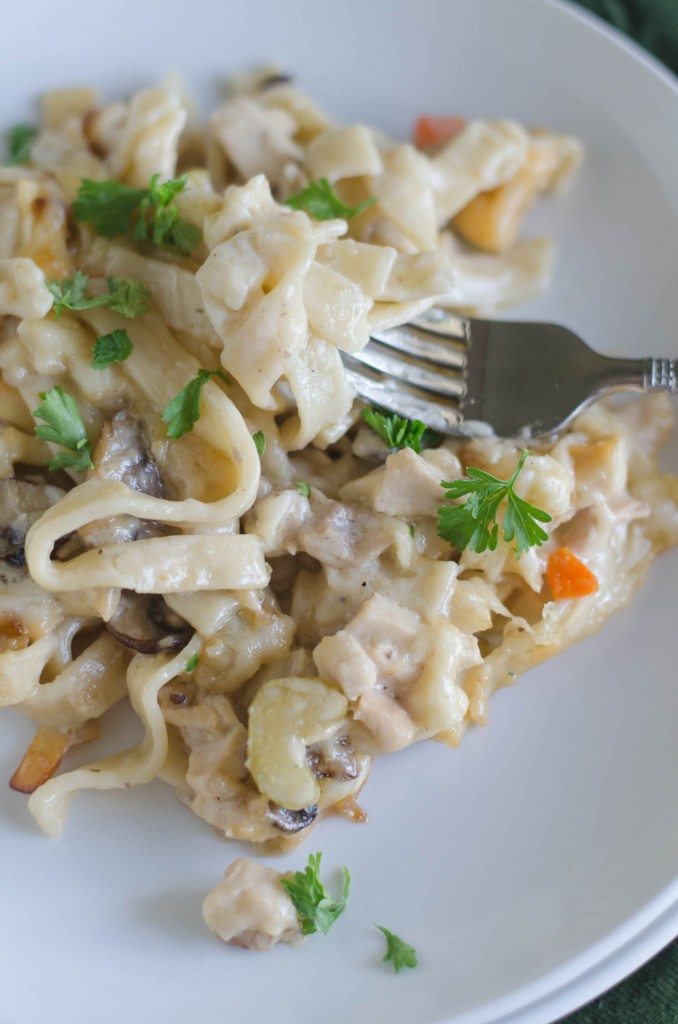 I had a half a chicken sitting in my fridge the other day after making my chicken under a brick, and I was mulling over what to do with it. I was going to do my escalloped chicken and noodles, but I kind of wanted to try something different.
I happened to pass the ready-made dinner case in the grocery store, and I spied chicken tetrazzini. I thought to myself "Boy, I haven't had that in years. Maybe not even since college." I distinctly remember eating this dish everytime it was offered in the dining hall- cheesy, creamy noodles, studded with chicken and mushrooms. There's nothing to complain about there.
I had never made it before, but after a quick scan of the typical ingredients, I knew it would be low maintenance. It took probably 15 minutes to put together, and Jonathan was more than happy to help with the cheese sprinkling.
Kid loves to sprinkle toppings.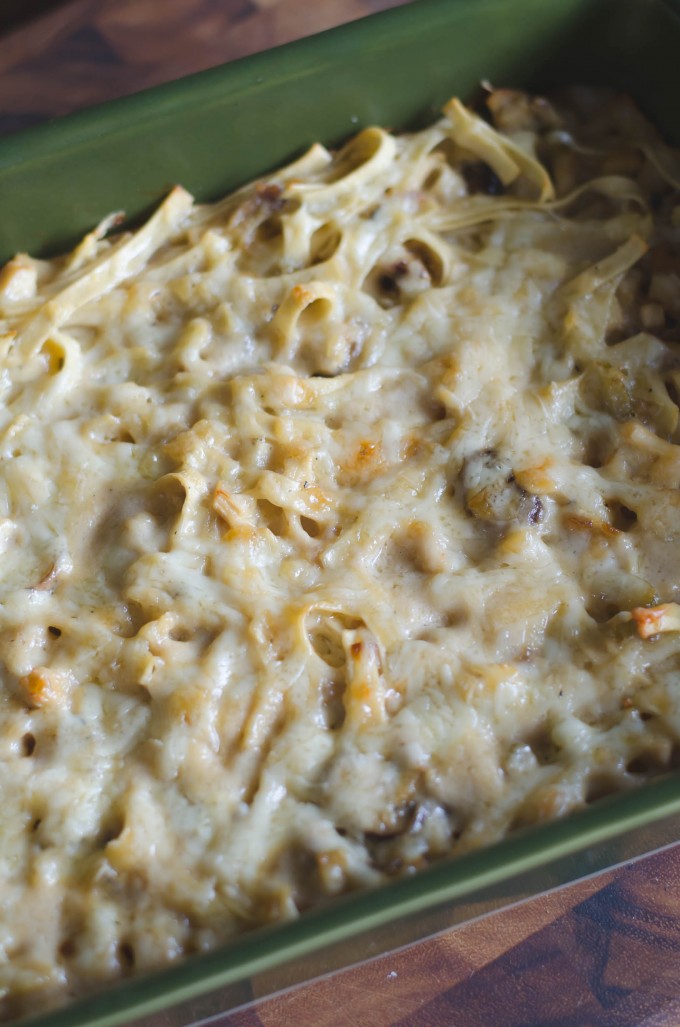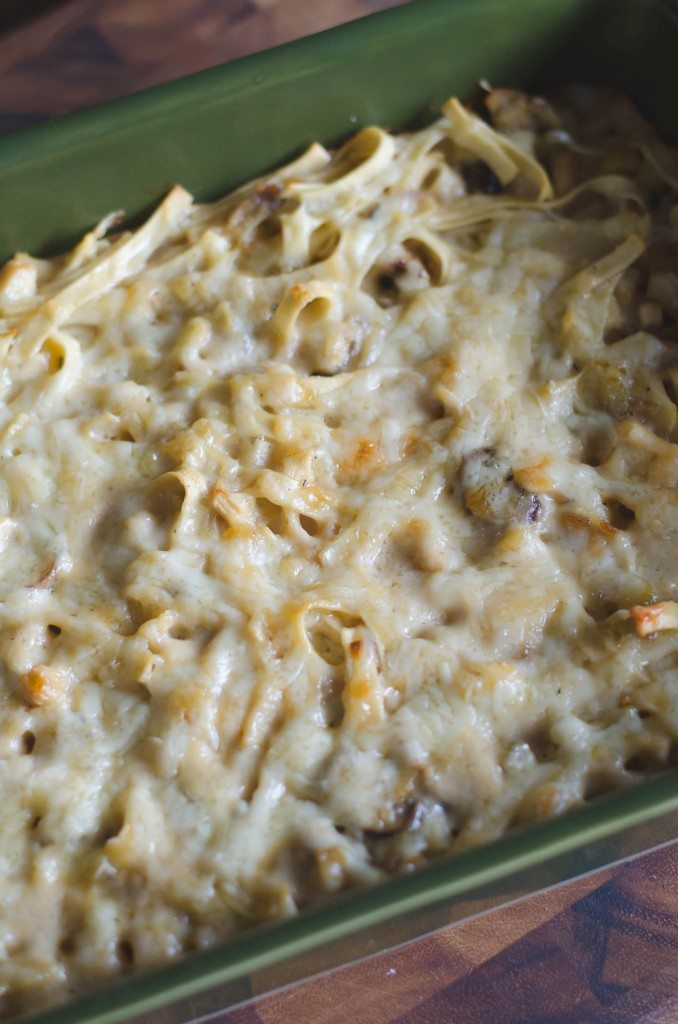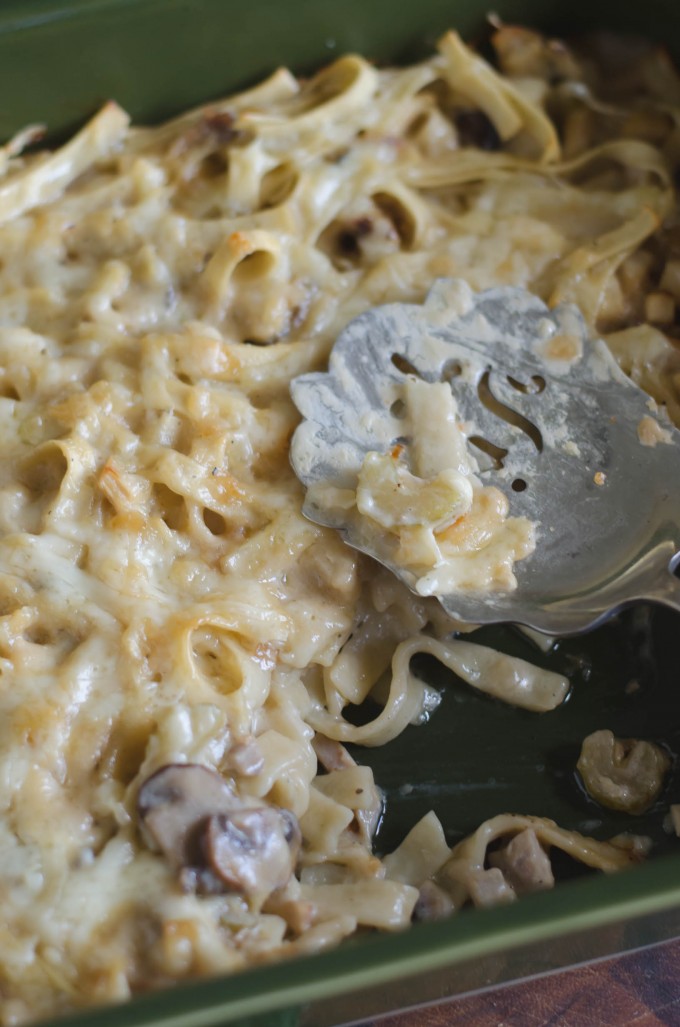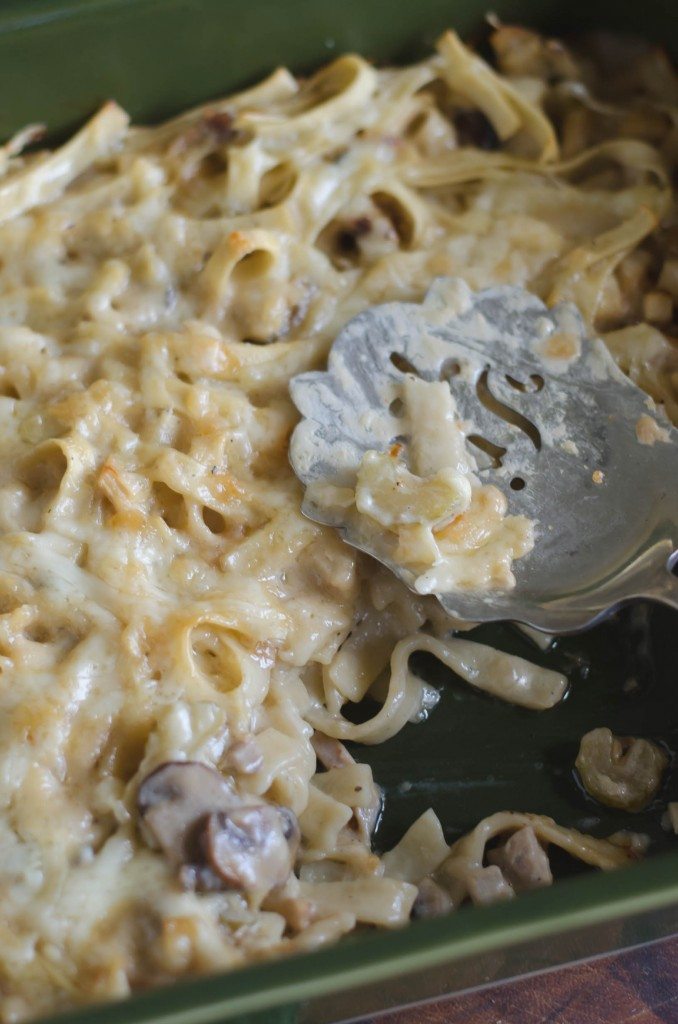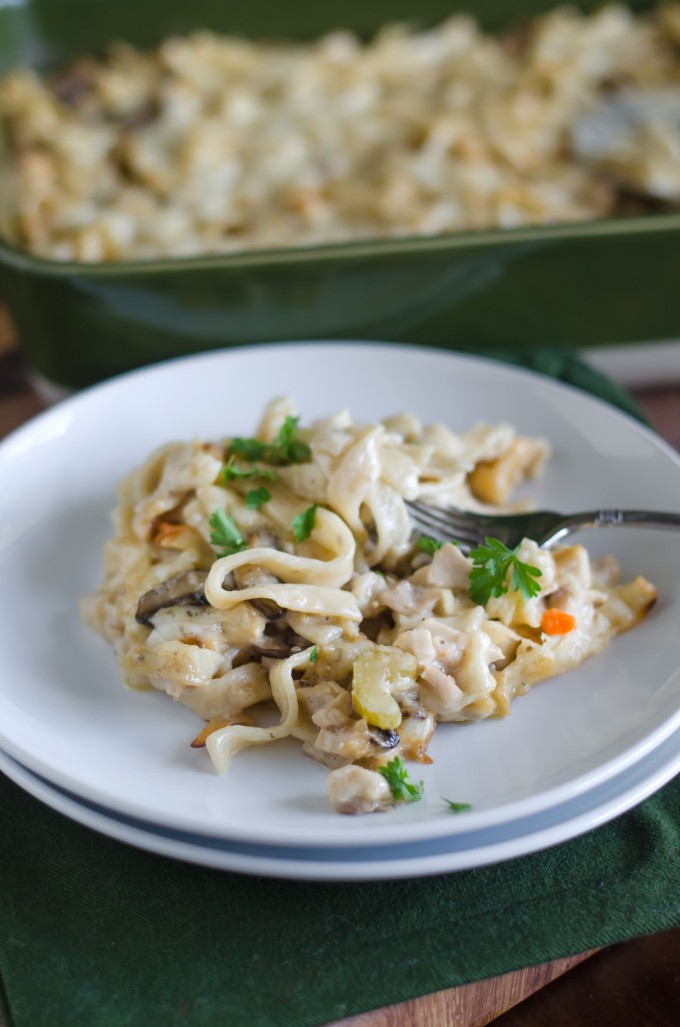 Chicken Tetrazzini
Ingredients
8

oz.

linguine noodles

4

oz.

portobello mushrooms

sliced

1

rib celery

sliced thin

1/2

large onion

diced (about 1 cup)

3

T

butter

3

T

flour

2

cups

chicken stock

1/2

cup

cream

1/2

cup

milk

1/4

cup

sherry

2

cups

cooked chicken

shredded or chopped

1 1/2

cups

shredded parmesan
Instructions
Preheat an oven to 350F.

Bring a medium saucepan of salted water to a boil. Break the dry noodles and half, add to pot, and cook until al dente.

Meanwhile, add 1 T olive oil to a large saute pan. Add the mushrooms, onions and celery, season with salt and pepper, and saute until the mushrooms are golden brown, and all liquid has evaporated.

Add the remaining 2 T butter to the pan, and whisk in the flour after it has melted. Cook for 1-2 minutes.

Slowly pour in the stock, using a wooden spoon to scrape up browned bits from the bottom of the pan. Add the marsala, milk, and cream; whisk until smooth. Simmer until thickened.

Move the cooked noodles from the water to the pan; add chicken and toss to combine.

Spray a 9 x 13 pan with cooking spray. Pour noodle mixture into the pan and sprinkle with cheese.

Bake in preheated oven for 30 minutes, until cheese is melted and browned.