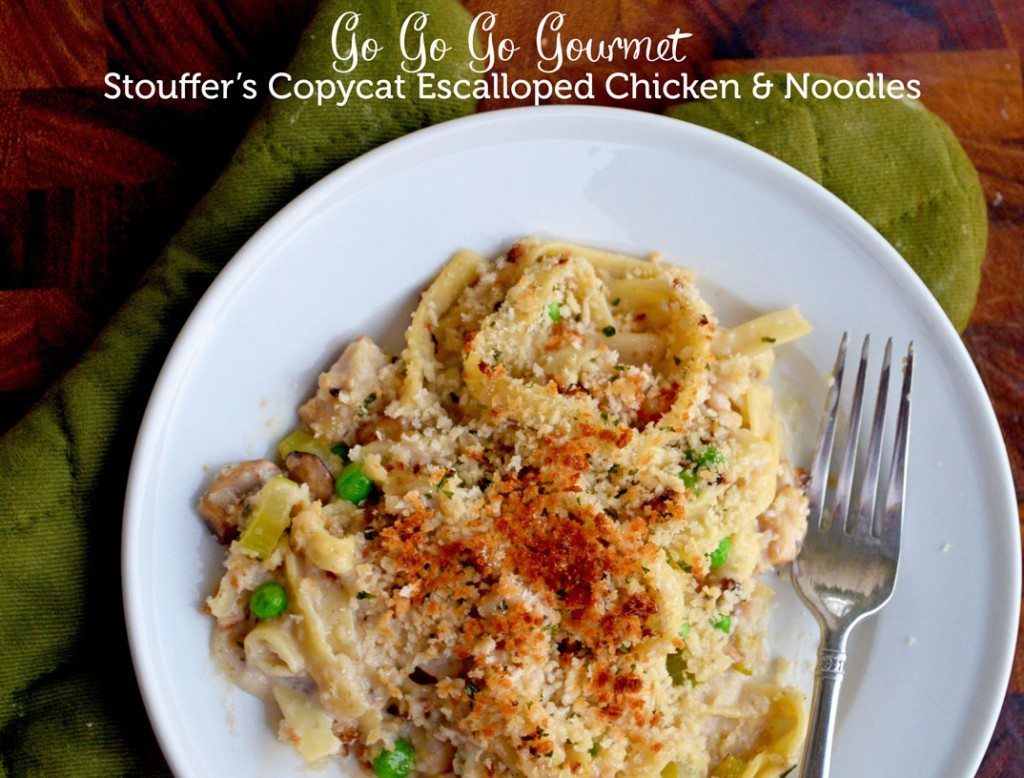 I remember my mom and I being obsessed with the Escalloped Chicken and Noodles from Stouffer's when I was younger. When Dad went out of town for work or golf, it was a reasonable guess as to what might be for dinner. It's seriously delicious. I still love it even now, so why not go for a homemade version of their escalloped chicken and noodles ? I've tried several times before, but this one nailed it, in my opinion. Creamy sauce,studded with tender chicken, vegetables and pasta? Heaven.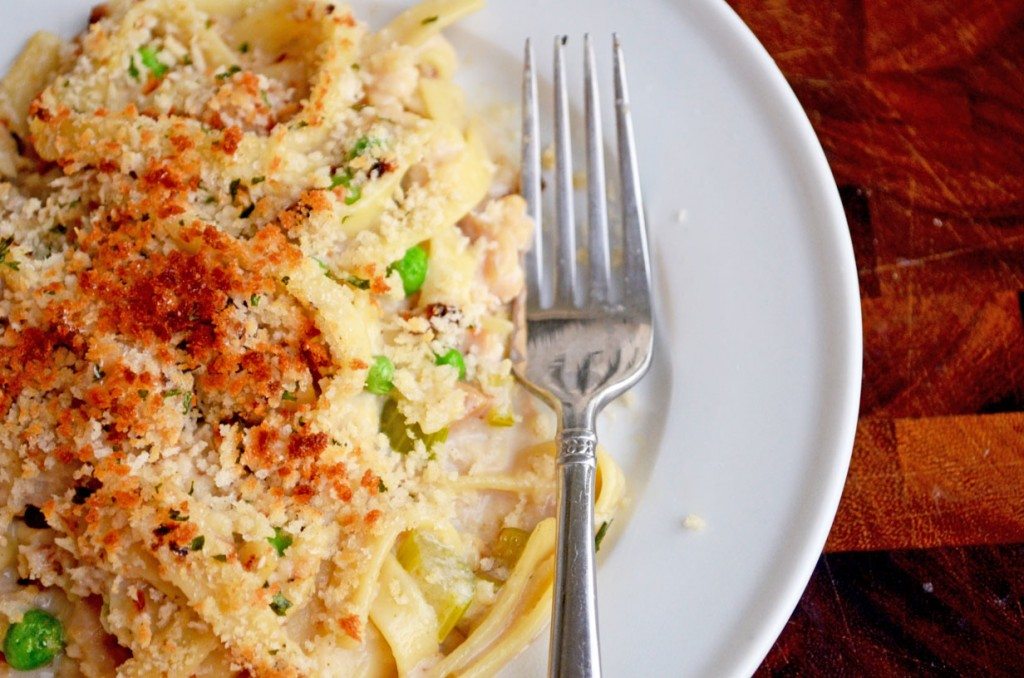 I burned this.
Not once.
Not twice.
A good, solid, three times.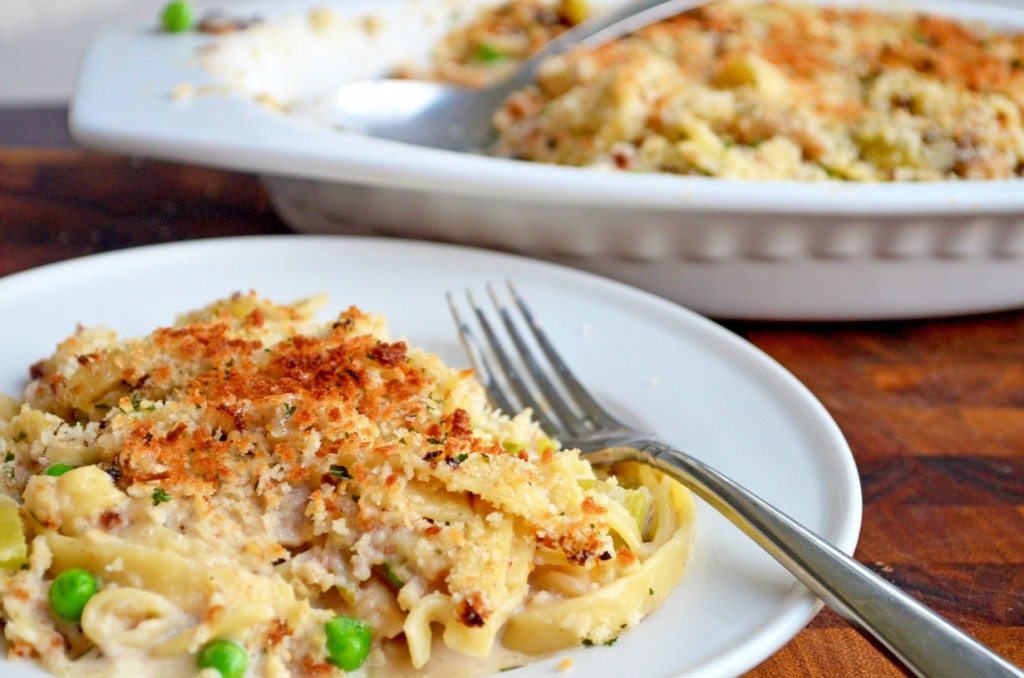 But hey, sometimes that is a small price to pay to be able to dance around the kitchen with your toddler, loudly singing "Somebody to Love" by Queen.
At least with this, you just scrape off the burned panko, sprinkle a new layer on, and try again.
But then "Lay Lady Lay" by Bob Dylan comes on, and for once, your son wants to be held and sway around the kitchen island with you.
These moments are worth burning dinner a hundred times.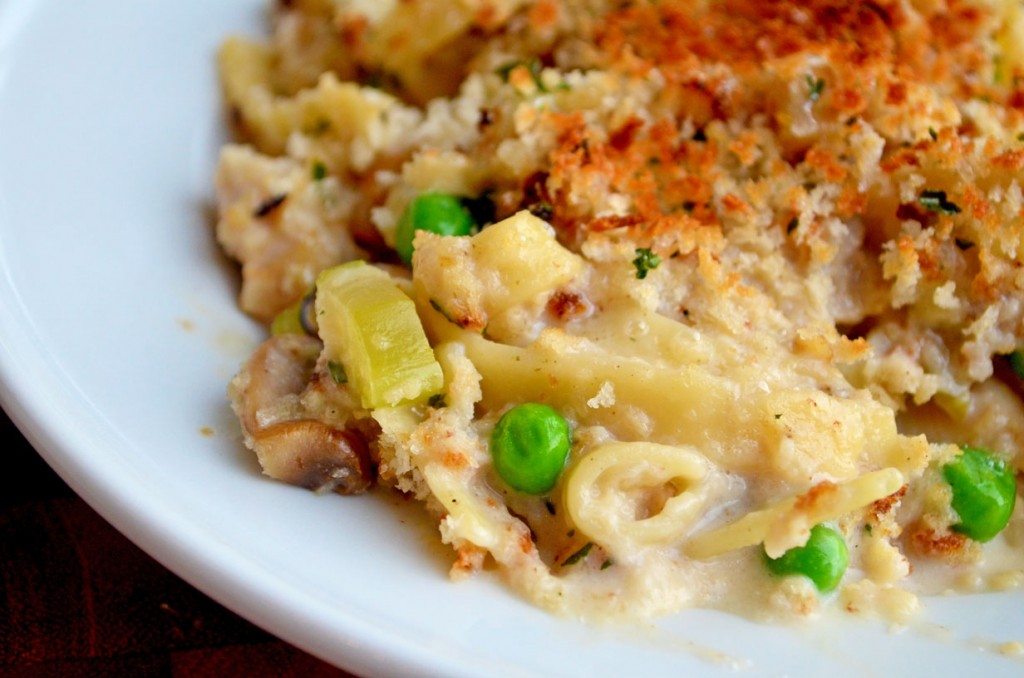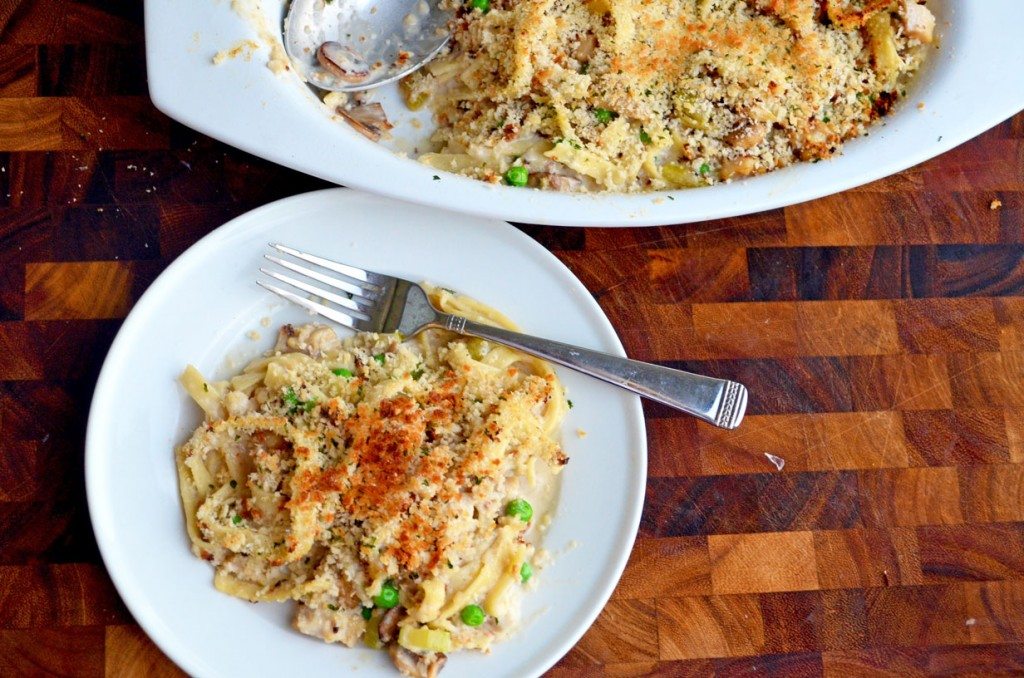 Stouffer's Copycat Escalloped Chicken & Noodles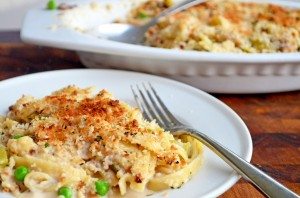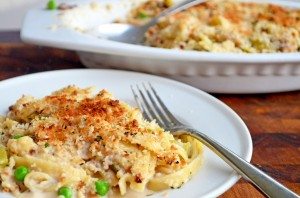 Ingredients
8

oz fettucine or linguine noodles

4

T butter, divided

3

boneless, skinless chicken thighs, diced

2

ribs celery, ribs cut in half and then sliced

1

carrot, diced

3

oz small white button mushrooms, sliced

2

T flour

1

cup chicken broth

1 1/2-

1 3/4 c milk

1/2

tsp garlic powder

Salt & Pepper

1/3

cup frozen peas

1/2

cup seasoned panko

Nonstick cooking spray
Instructions
Bring a pot of salted water to a boil. Cook fettuccine until al dente. Drain; set aside.
In a large skillet over medium heat, melt 2 T of butter. Season diced chicken with salt & pepper. Add celery, carrots and mushrooms to skillet, and saute until mushroom are beginning to brown. Add chicken. Saute all until mushrooms are browned and celery has begun to soften.
Add remaining butter to pan. Sprinkle flour over top, then stir in. Cook for 1 minute to cook off raw flour taste.
Slowly add chicken broth to pan, stirring constantly. Add in 1½ cups milk and garlic powder. Simmer uncovered until sauce has thickened to look like a thin gravy. Add noodles and frozen peas. Add more milk if mixture seems too dry.
Preheat a broiler.
Pour chicken and noodles into an ovenproof dish. Sprinkle with panko and spray top with cooking spray. Place under broiler for 1-2 minutes until golden brown.