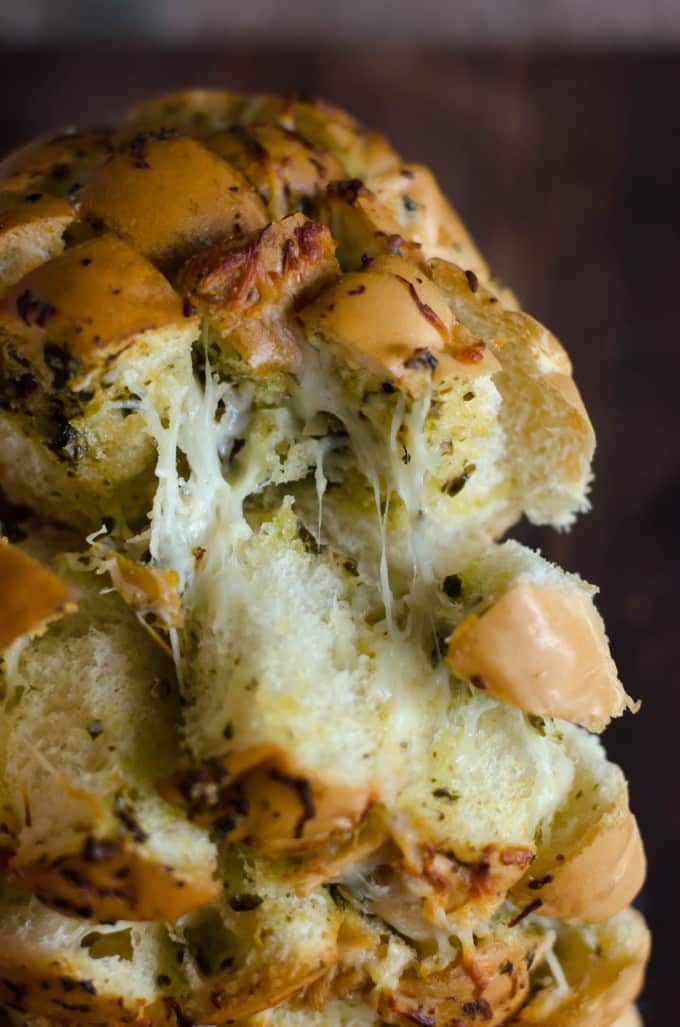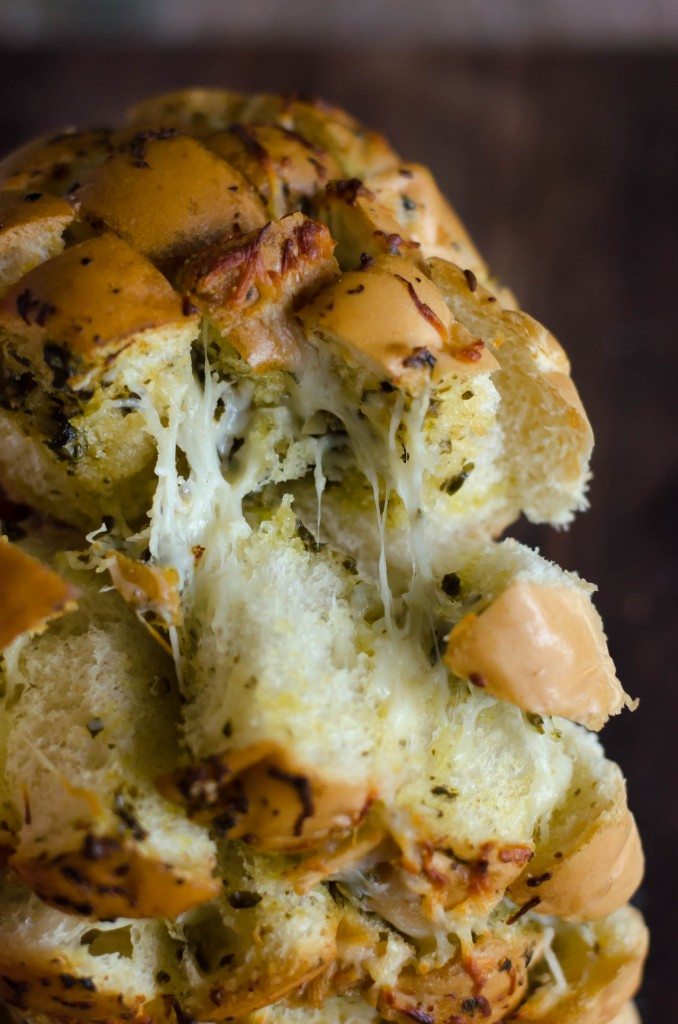 Let me tell you what a few of my favorite things in life are – Bread. Garlic. Butter. Cheese.
There are several different versions of this pull-apart cheese bread floating around the food blogosphere, but I'm fairly sure that they were all inspired by
Nagi from Recipe Tin Eats
. She came up with the original
"crack bread,"
and it quickly went viral all over the Internet, for good reason – it combines all of those things above! I was really in the mood for some cheesy bread this week, so when I saw it pop up on my newsfeed once again, I knew it was fated, destined, kismet. I never actually looked at her recipe, but I had a good idea of what I wanted to try to do for mine. Since we are in the height of summer and pesto abounds, I wanted do a combination of garlic bread spread and pesto – with lots and
lots
of gooey cheese.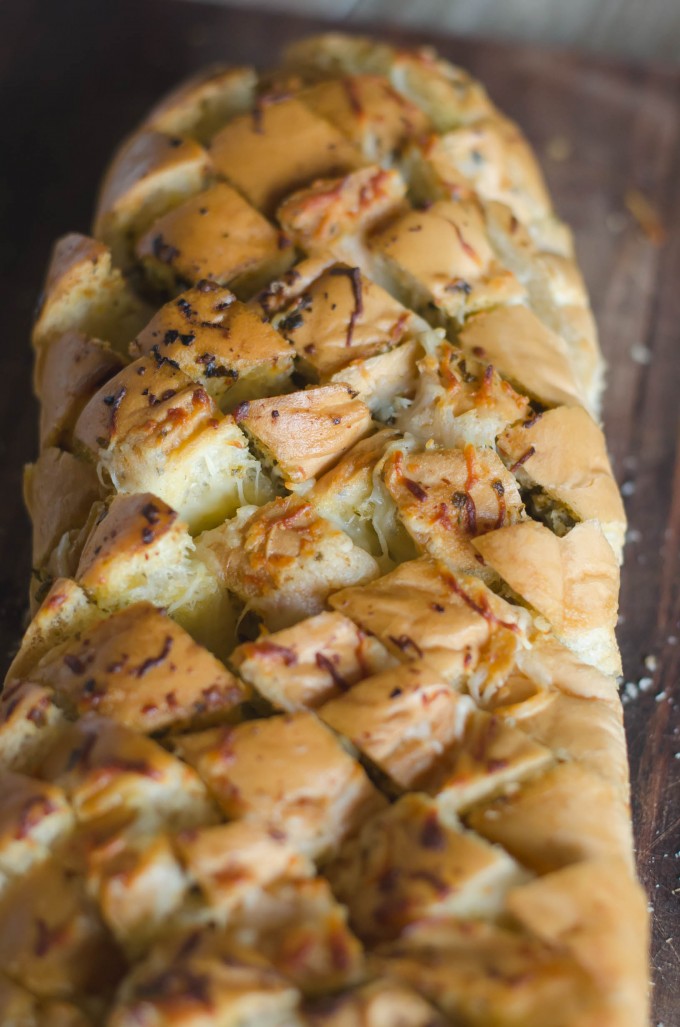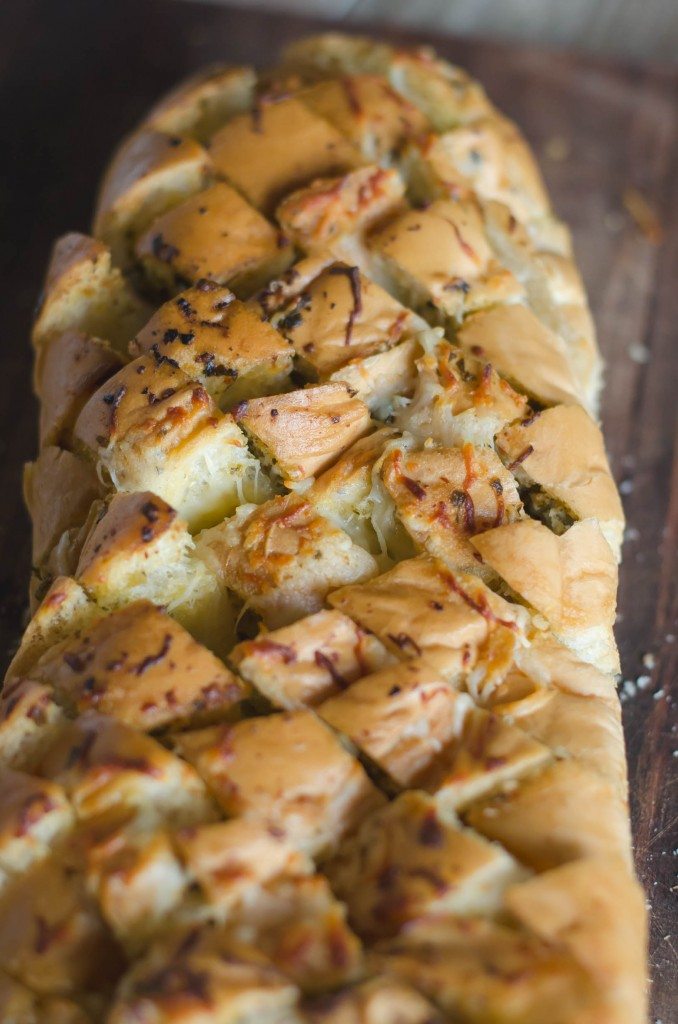 My biggest recommendation that I can share with you is to not use a loaf of bread that is too soft. If I would have read Nagi's original post, I would have seen that she specifically says this. But no, I was all "I want to go to there…" when I saw the picture and didn't bother to see if perhaps, just PERHAPS, the creator of the original learned some lessons along the way.
Mine did NOT have a very thick crust and it was exceptionally soft on the inside – usually a great thing, but not one trying to come up with a pool part bread. It was pretty hard to cut, and didn't really yield pieces that were able to be pulled apart. We ended up eating it more as torn off handfuls than small individual pieces. I have to say though – it was still phenomenal.
This hardly even constitute a recipe – got your bread diagonally in opposing directions, slather it with ready- made garlic bread spread and
pesto
, and then shove much cheese as you can in between all the cuts. Throw in oven and drool.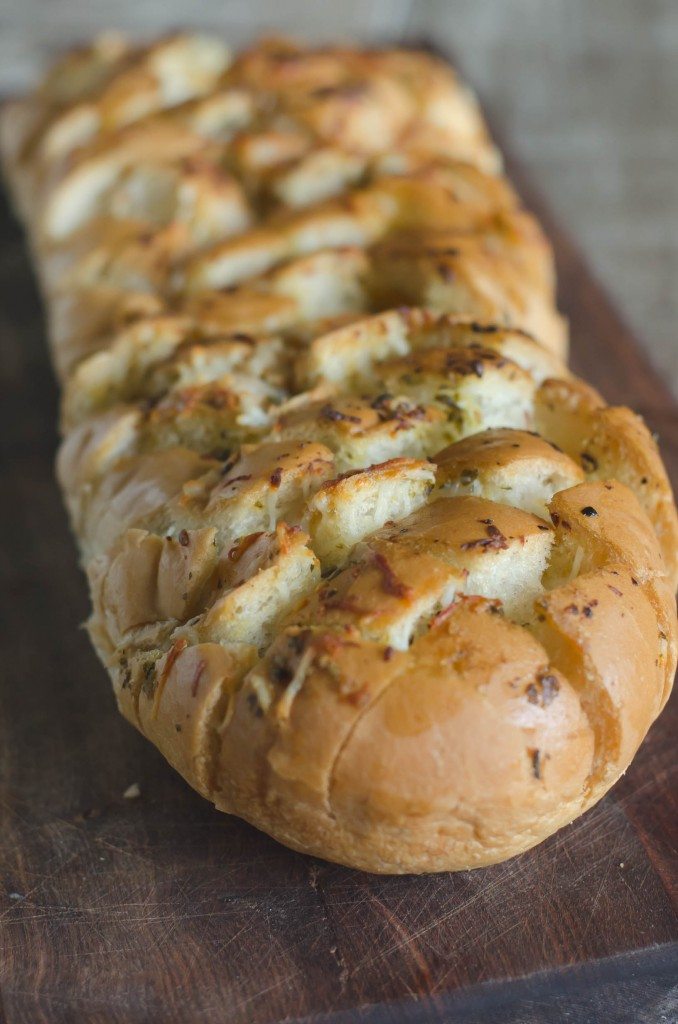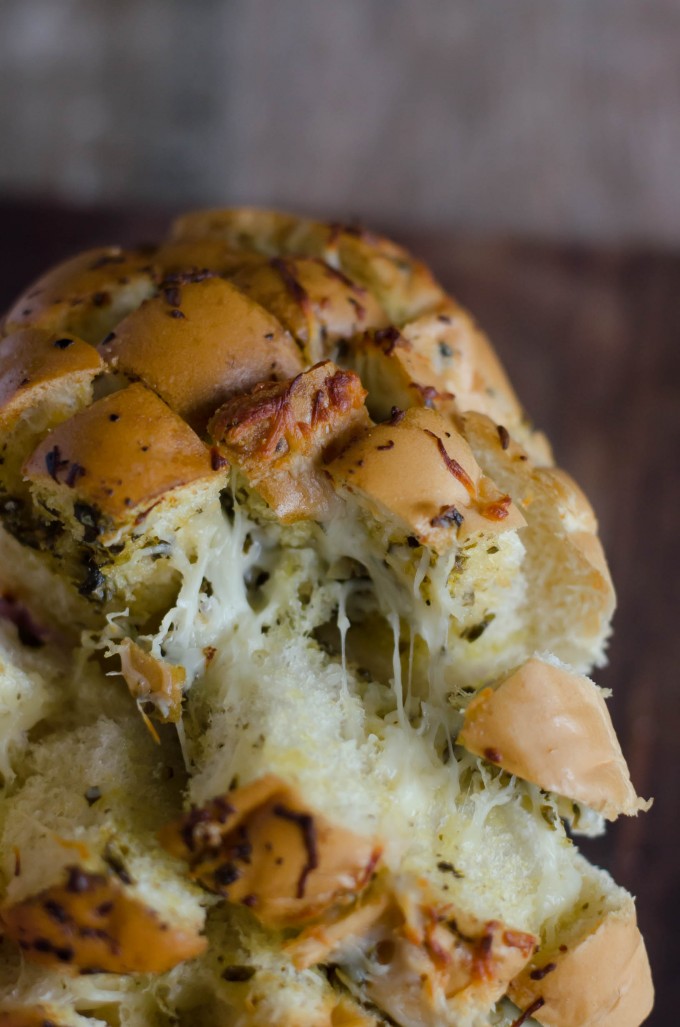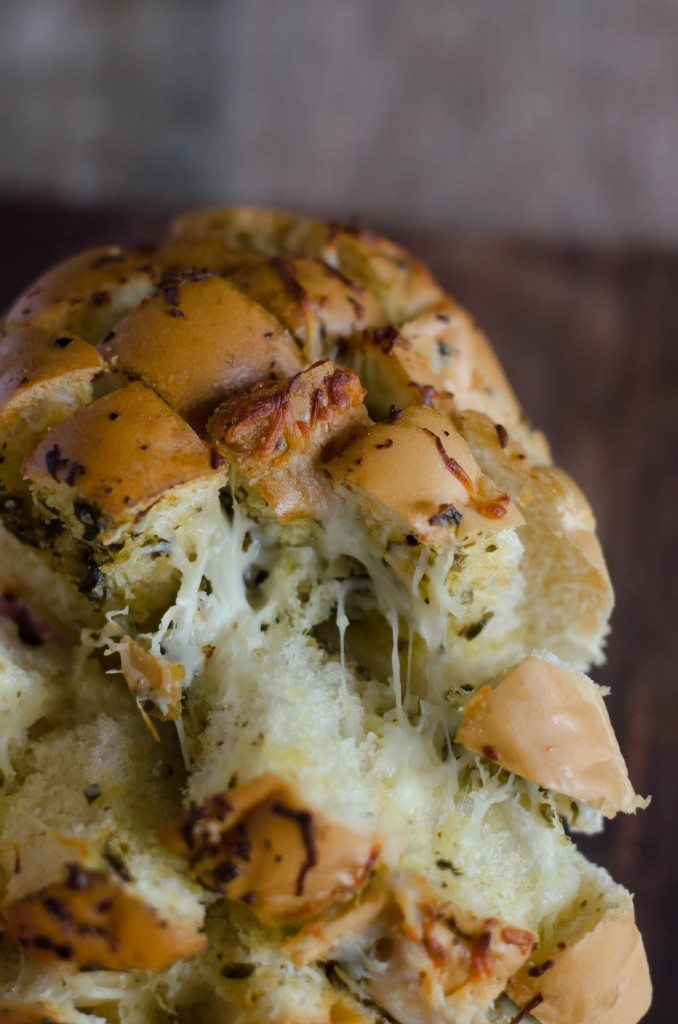 Pesto Garlic Cheese Bread (Pull Apart Crack Bread)
Ingredients
1

loaf crusty bread

1/4

c

basil pesto

3

T- 1/4 c garlic bread spread

1-1/2

cups

6 blend Italian cheese

shredded (depending on the size of your loaf)
Instructions
Preheat oven to 350.

Use a bread knife to make diagonal cuts across the bread. Repeat, with the second set of cuts at a 90 degree angle to the first set.

Use an offset spatula to spread garlic bread spread in all cuts made. Repeat with the pesto, but only spread between one set of cuts.

Push the cheese in between the cut pieces of bread. Spread a thin layer of garlic spread over the top of the bread.

Wrap in foil and bake in preheated oven for 10 minutes, until cheese has melted.