I just did a post on a great way to use up some of the summer's prolific amounts of basil with my basil chimichurri. But I felt as though I really needed to post a good homemade basil pesto recipe.
This is such a great, versatile condiment (sauce? I'm not sure here.). Its really nice mixed into a batter for baking or frying, tossed with pasta, or swirled with olive oil to dip fresh bread in. It even works well as a marinade.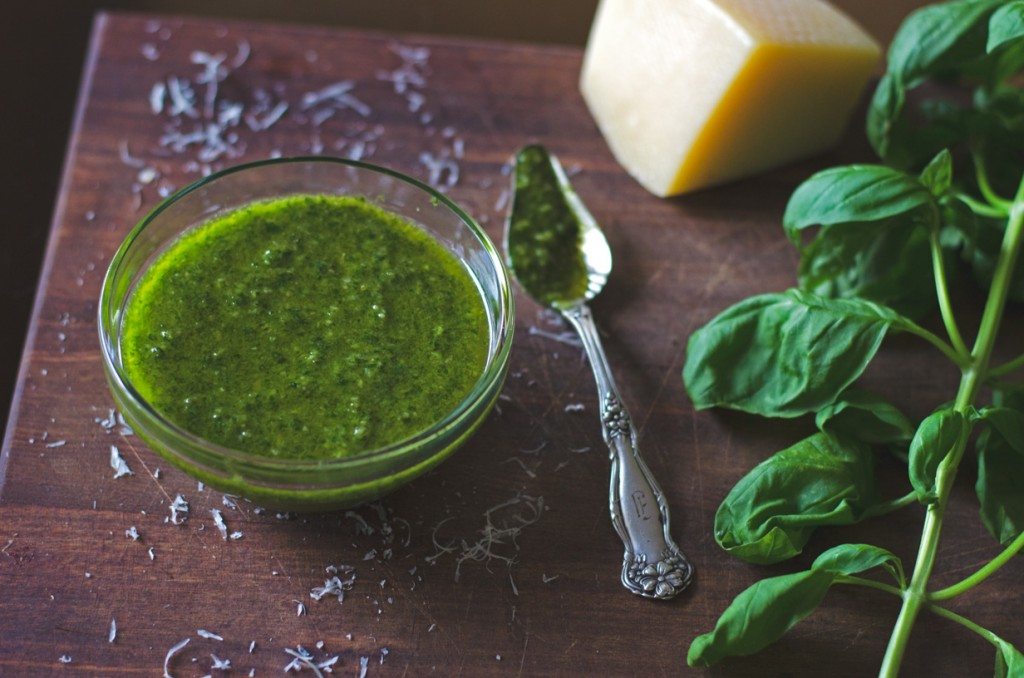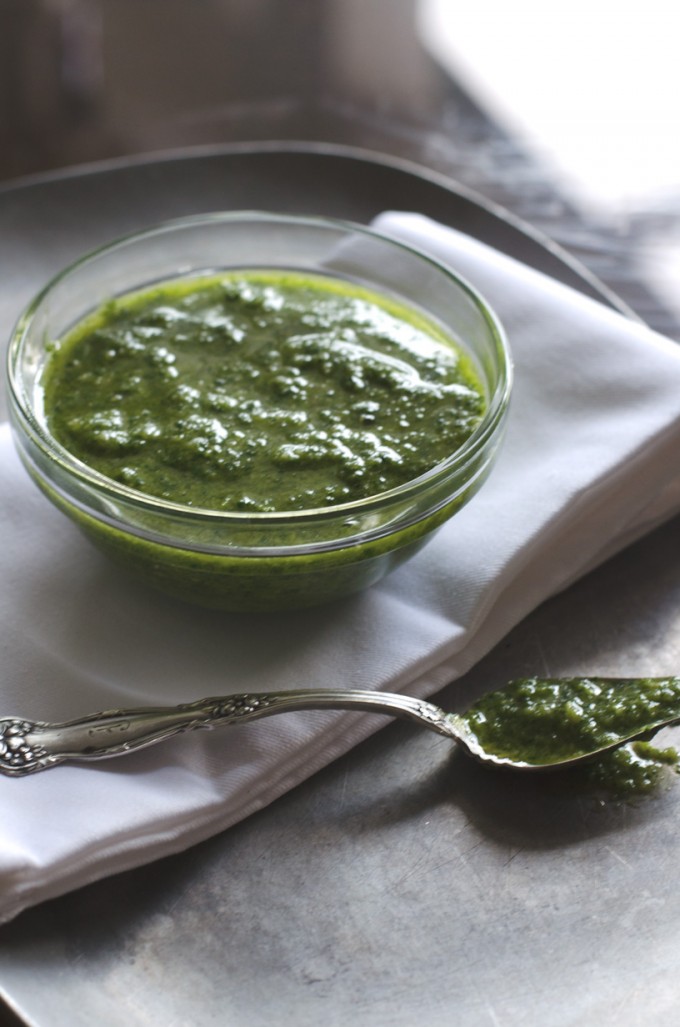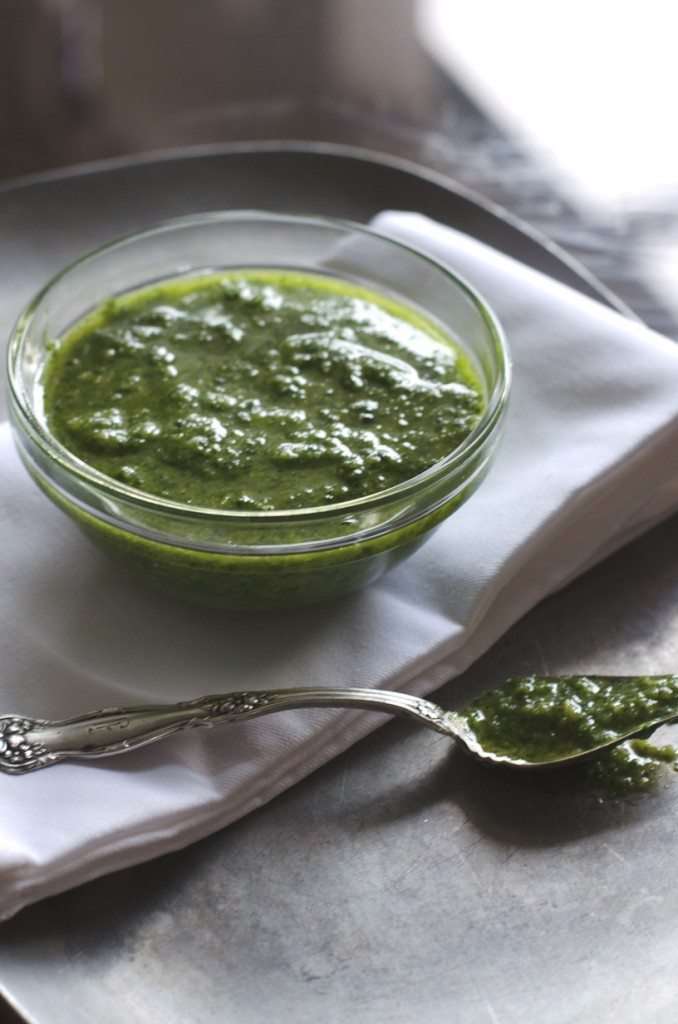 It's so light and to me, it just tastes like summer. It's amazingly fast to make if you have a food processor- just put your ingredients in and turn it on- and it has only 5 ingredients, all things that you probably have (maybe minus the fresh basil, but I always seem to have a plant or three growing).
Oh, side note. Do you follow me on Instagram? If you don't than you might have missed this little tidbit: I went and cut down my Jack and the Beanstalk Style basil plants, and was pulling the leaves off, prepping them to get thrown into the food processor. This little stowaway was hiding underneath, and I definitely screamed a stream of obscenities when I felt something soft, squishy and ALIVE unexpectedly in my hands. Poor guy got spiked into the sink and I'm pretty sure he went into shock because he didn't move for awhile.
Jonathan thought he was exceptionally cool, except for when Dave tried to gently set him on his arms. Then it was NO LONGER cool and it became horrifying.
I, obviously, could sympathize.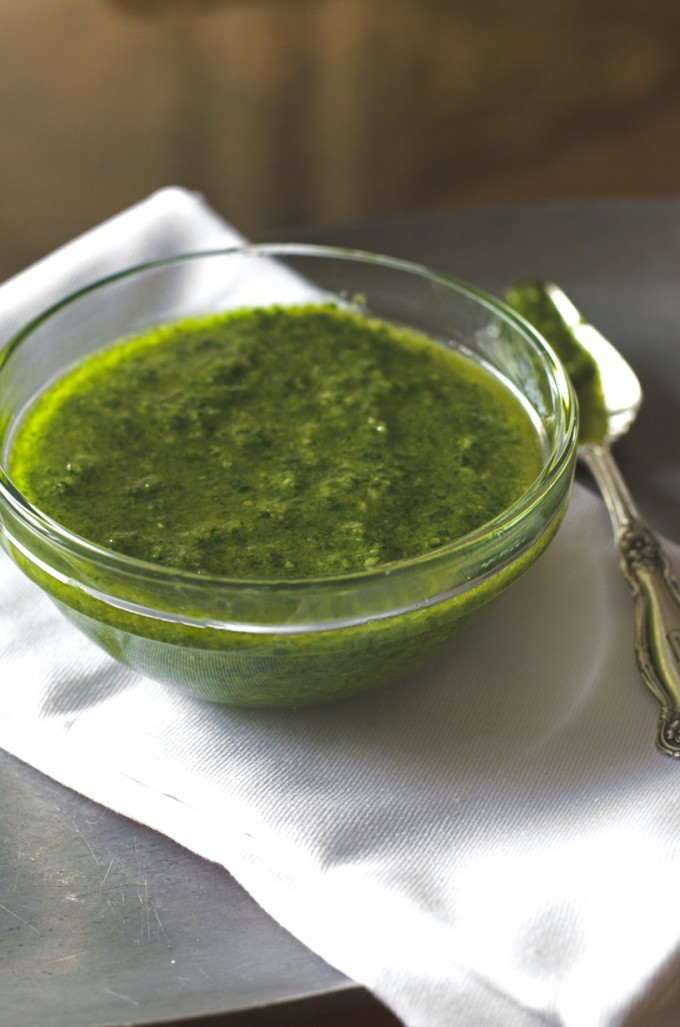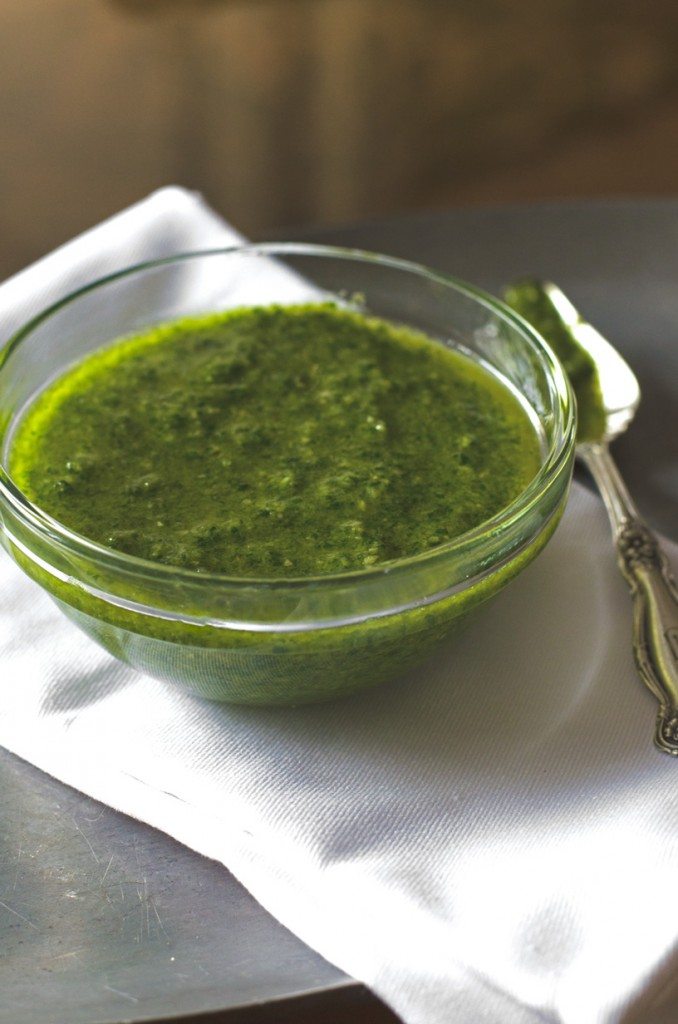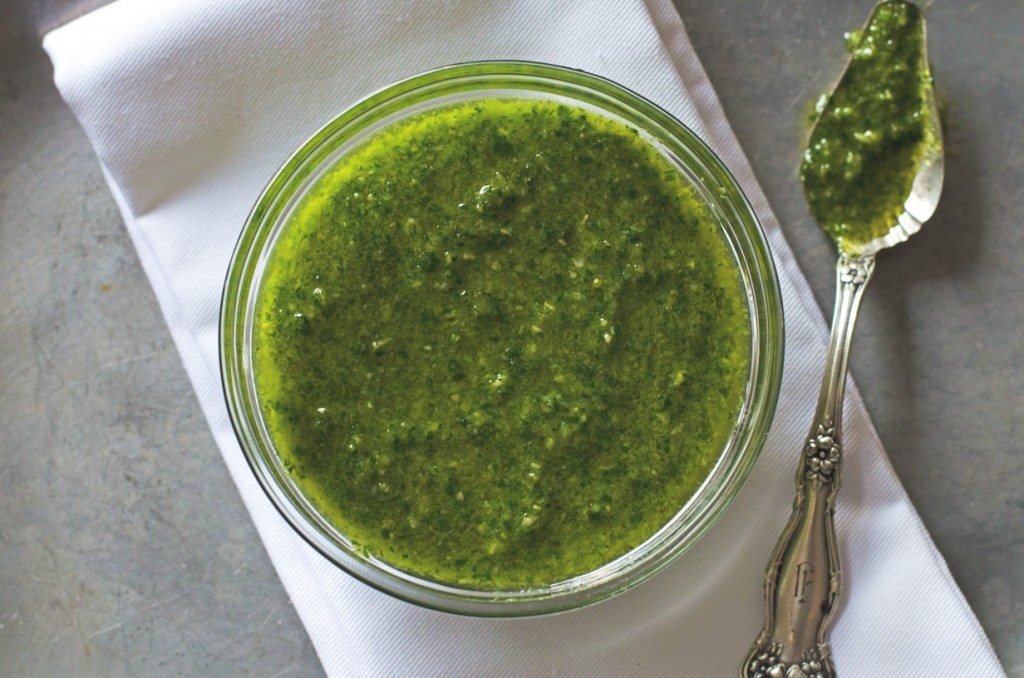 Basil Pesto
Ingredients
2

cups

fresh basil leaves

6

garlic cloves

1

tsp

salt

1/2

c

parmesan cheese

1/3

c

olive oil
Instructions
Place the basil leaves, garlic cloves, salt and cheese in the bowl of a food processor. Pulse until chopped and combined.

With the machine running, slowly pour in the olive oil, letting the machine run until a cohesive mixture is formed.

Store in an airtight container in the refrigerator.