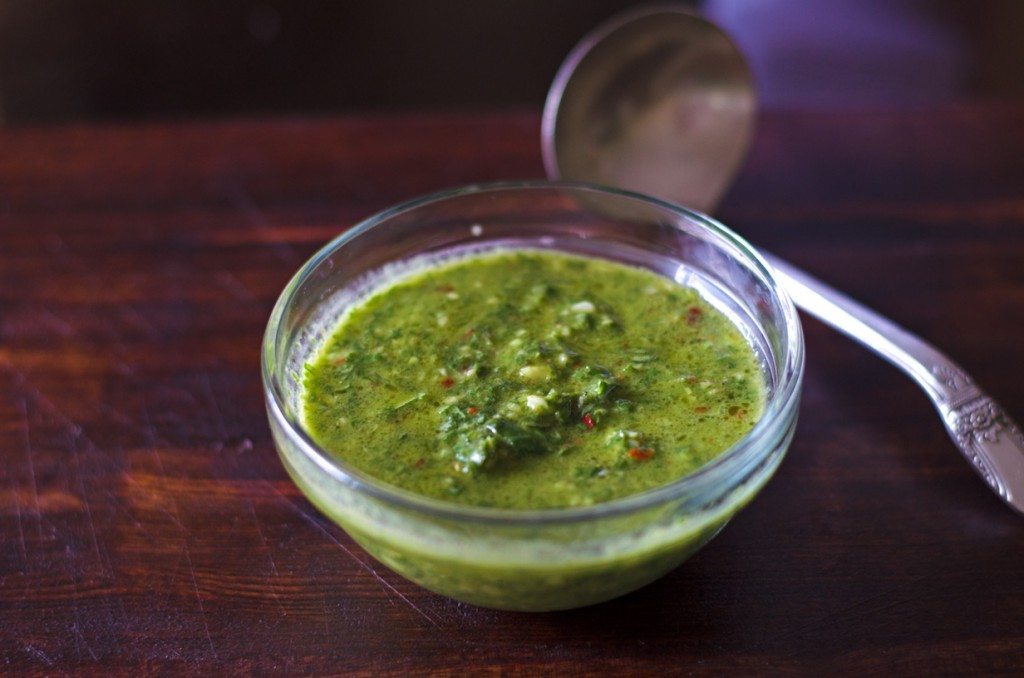 I received a text from my sister-in-law a few weeks back.
"What's a recipe that uses a lot of basil?"
I typed out "p-e-s"
*DING* "Not pesto."
Damn. Okay. Let me think.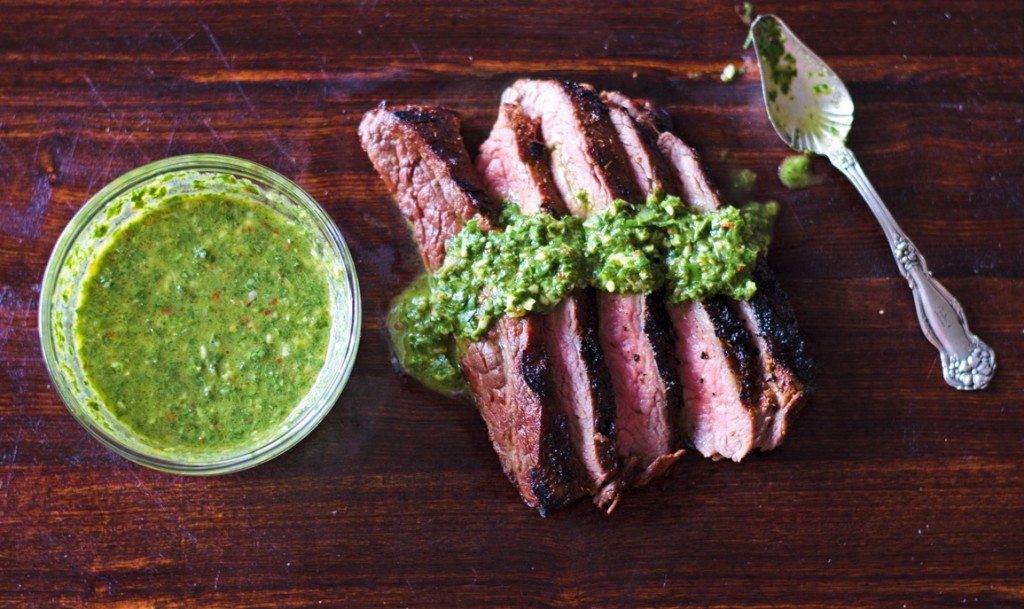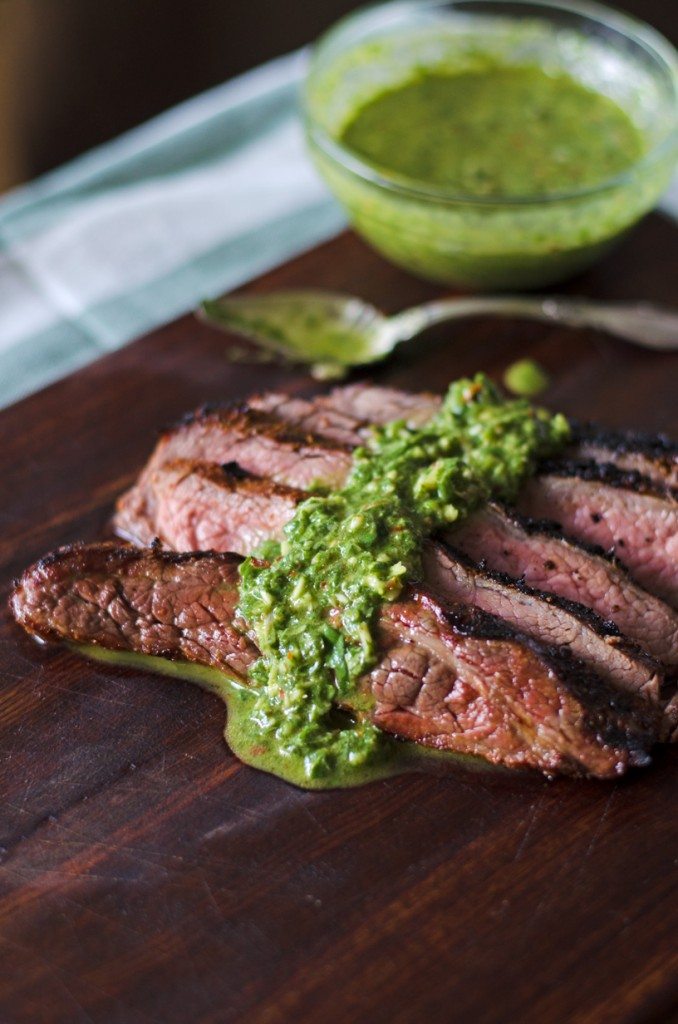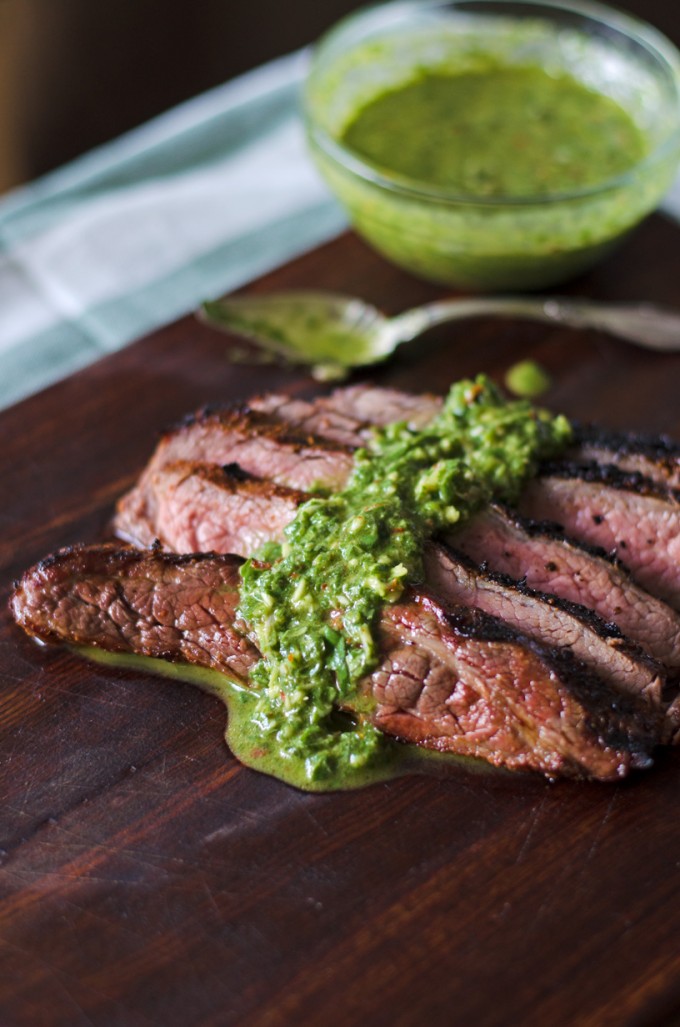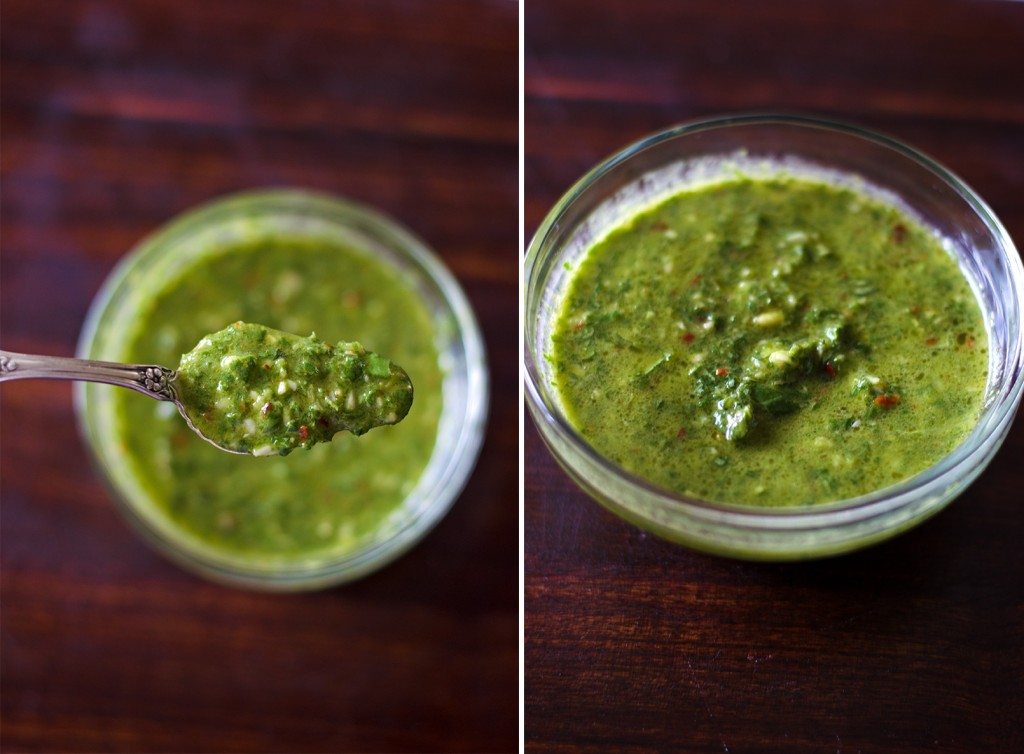 "That Sausage Mustard Pasta uses a pretty good amount of it. Are you talking general uses or like, a lot of it."
"A lot."
Oookay.
I started thinking about it- what could I make with several cups of basil that wasn't pesto? Nothing immediately came to mind, but then chimichurri, a vibrantly-bright-green condiment that is used either as a steak sauce or as a marinade, came to mind. Typically, its made primarily with parsley, sometimes with some oregano in there too. But I had never seen it done with basil. I had no idea if it was going to work, but a couple days later, I set out to try it out.
This. Is. Awesome.
If you have a food processor or blender, this is going to take you about 30 seconds to do- put it all in there and turn it on. It added so much fresh flavor to the flank steak that I served it with. We had our neighbors over to dinner the night that I tested this out, and they both simply raved about it. It will be a standard in this house for sure. It's light, fresh and tangy, and I think it would be incredible in a steak taco.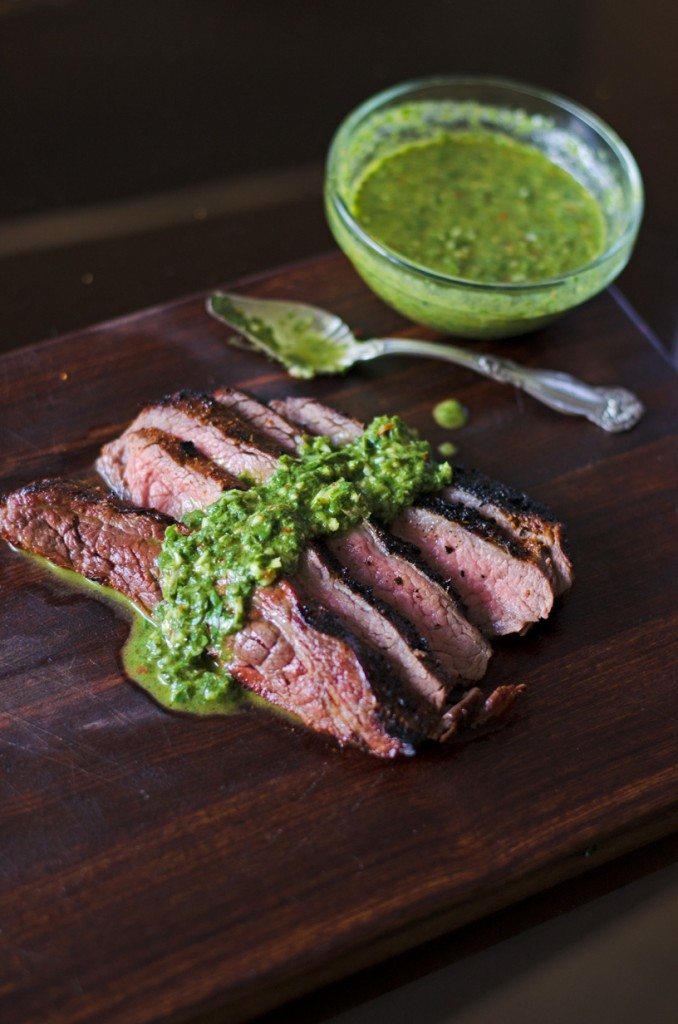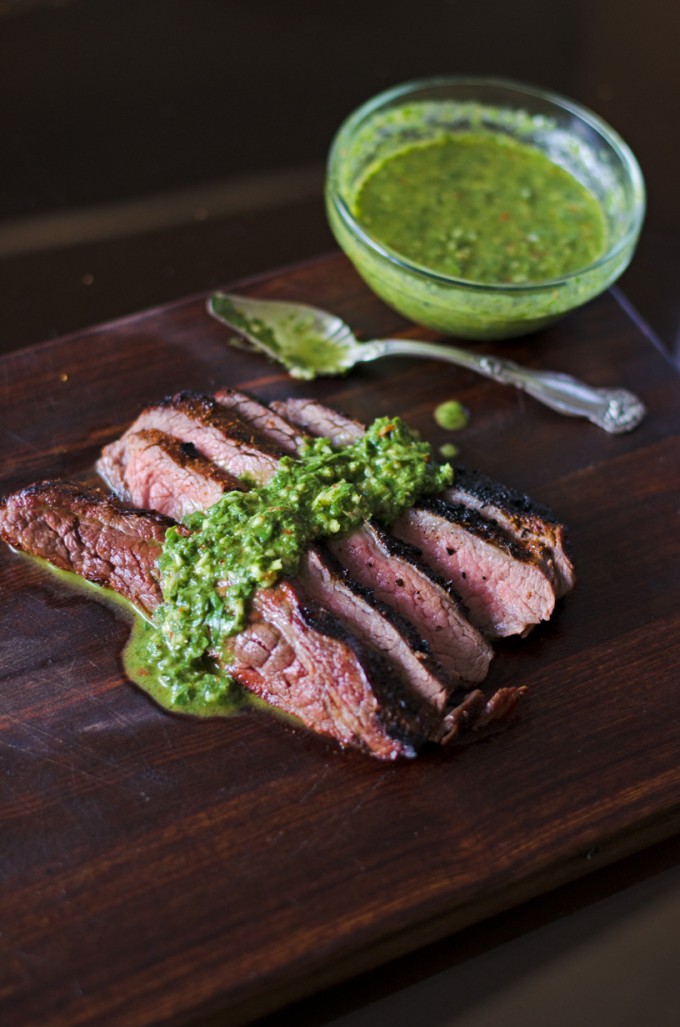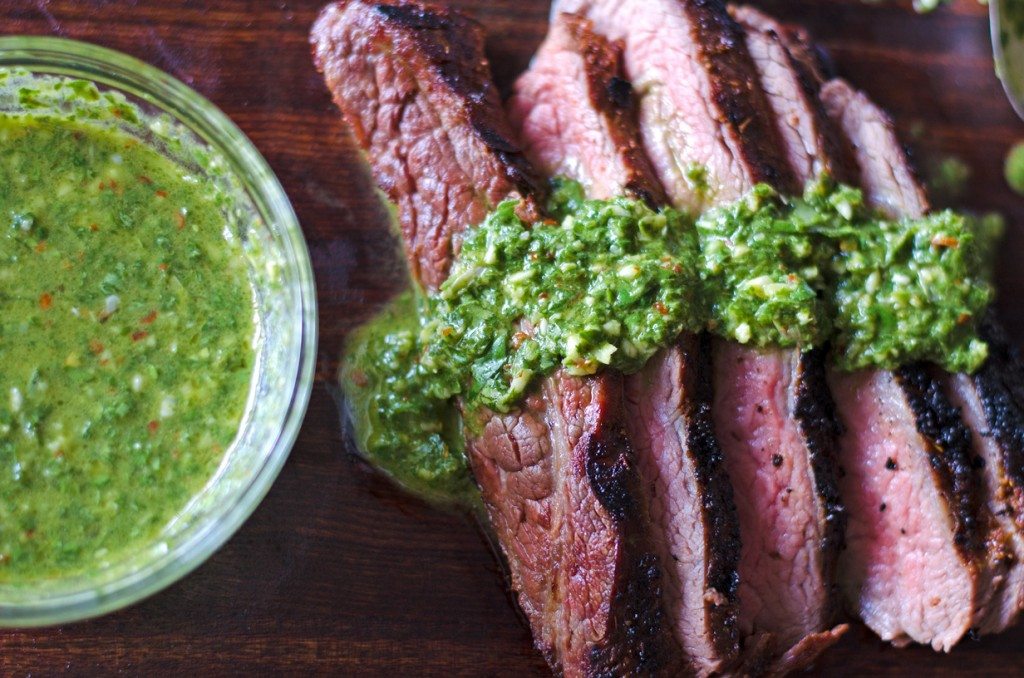 Basil Chimichurri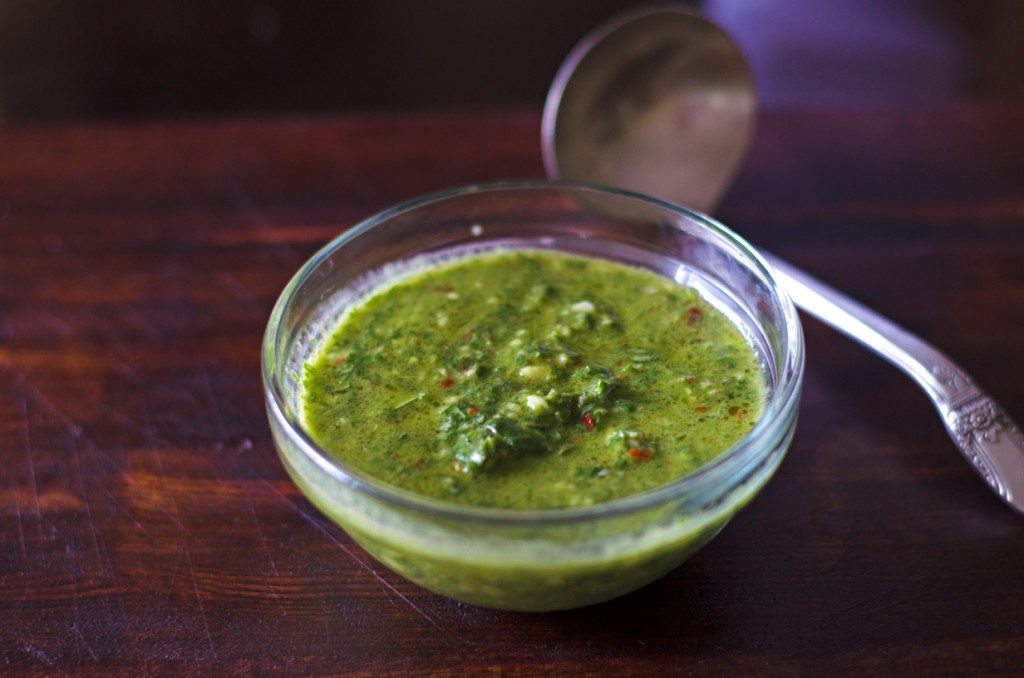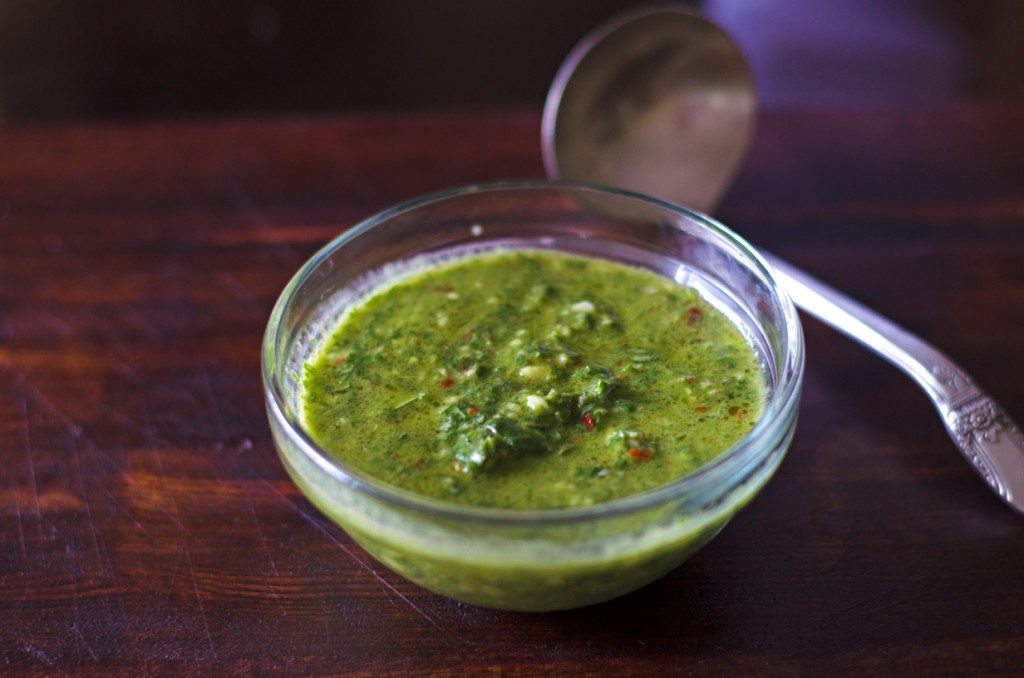 Ingredients
1 1/2 cups basil leaves
6 cloves garlic
1/2 tsp red pepper flakes
1/4 cup red wine vinegar
1/4 cup olive oil
Directions
Place all ingredients in blender or food processor and run until a finely chunky mixture develops. Use as a condiment or a marinade. Makes ⅔ cup.
Loading nutrition data...