This Lemon Basil Gremolata is the perfect summer topping for grilled meat, fish, poultry or vegetables! Fast and easy, with no big kitchen equipment required.
This post has been sponsored by The Coca-Cola Company. All thoughts and opinions are my own.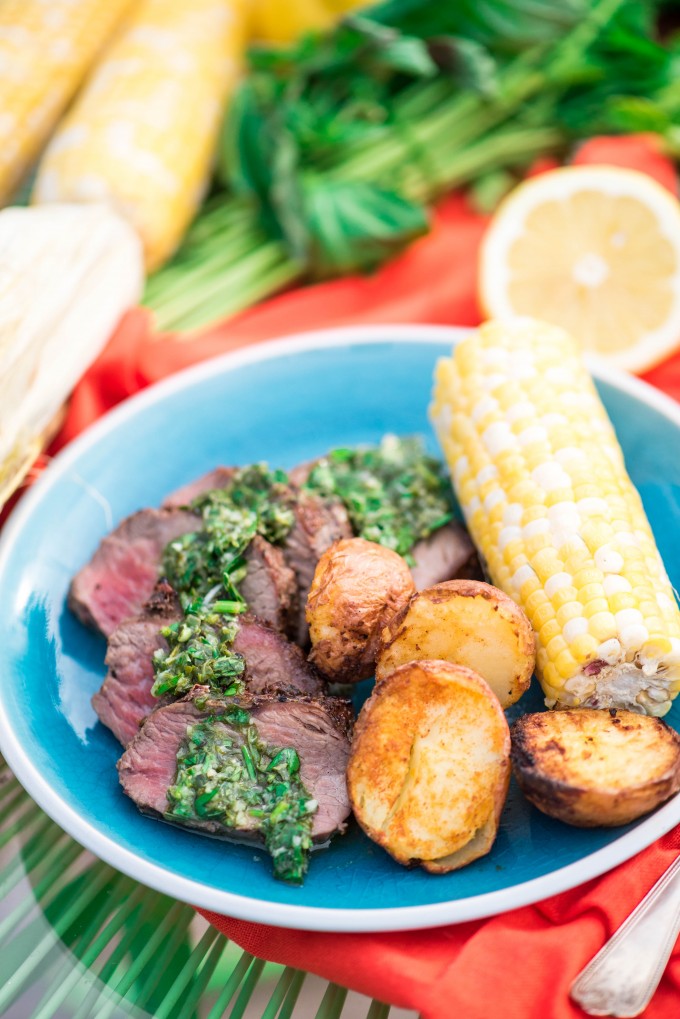 I love grilling in the summer. I have a huge five-burner grill with a side burner, essentially guaranteeing that I can make a whole dinner, outside, with almost no pots or pans, and won't mess up my stove.
I don't see any losses there, do you? Seems like a win-win-win.
It's even easier when it comes to summer entertaining. Now that we're back on my husband's home turf, we are surrounded by essentially every member of his extended family.
That statement is not an exaggeration.
I grew up in an isolated microcosm of family- my mom, my dad and my brother, with all other relatives a minimum of four hours away. It's all I've ever known, so when Dave and I graduated from college, moved to Ohio and moved in together in the middle of nowhere while I worked and he started med school, it seemed normal to me. We stayed in Rootstown (I told you it was in the middle of nowhere!) for a couple years, then built a house outside of Akron where we got engaged, graduated med school, got promotions, got married, started residency, got pregnant, had a baby and then found out that we were going to move 1,000 miles away to Tampa for fellowship training, and it was still fine. We were still our own microcosm of a family.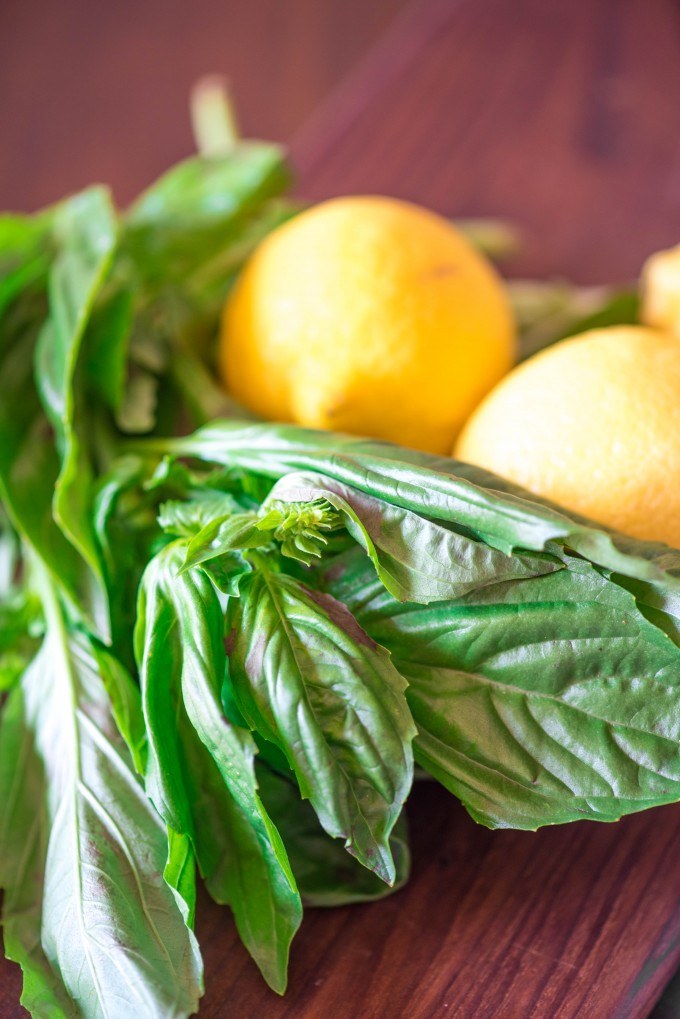 We were a little closer to family when we moved to Florida – my family was about an hour and a half away. We got to spend some holidays together, it was easy to go to their house for the weekend, we met up at Disney World, but it was just too far for weeknight dinners and babysitting.
But now- we're here. And there's so much family here that I wasn't sure what I would think about it. We're so used to doing our own thing and only having each other. Paying $70 to go see a movie, because we have two kids, so therefore I pay $15 for someone to sit in my house while my kids sleep. Spending our weekends doing whatever we wanted, hanging out with each other.
Since we moved into our rental here, I think we've shared at least 10 meals with at least one family member, and we've only been here a week and half! Tonight, my in-laws are hanging out at our house while David and I go see a movie. My father-in-law and brother-in-law helped David get a fridge into our house. I checked in on my sister in law and mother in laws' cats last weekend when they were out of town. And last night, I took over David's dad and stepmom's house to make dinner for us all at their pool.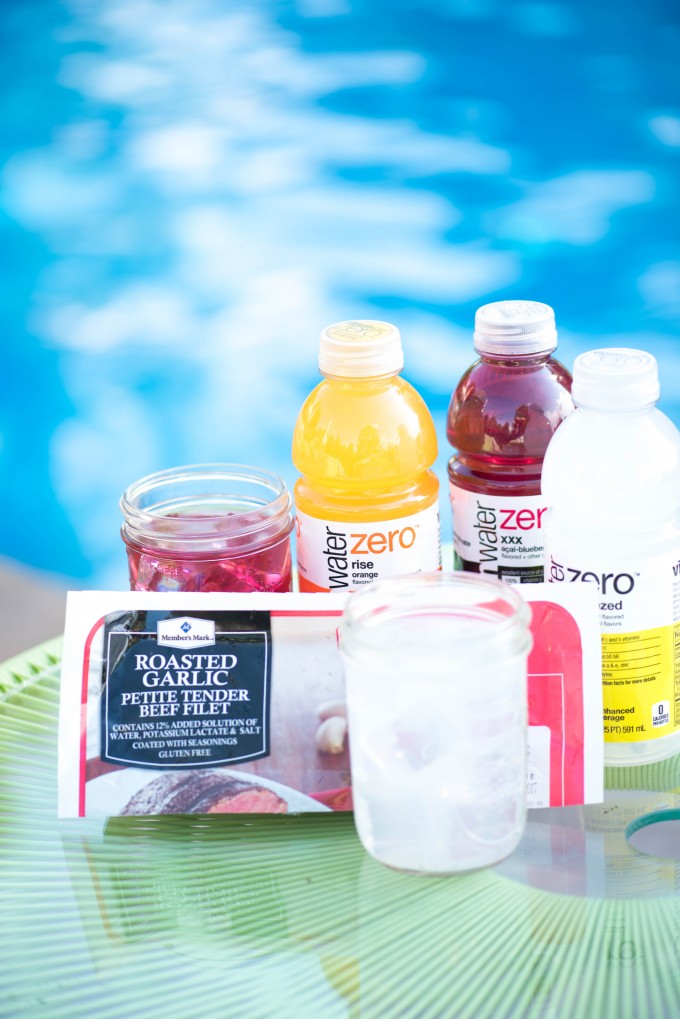 So many of my worries about how this would be are just melting away. It feels natural, and Cincinnati is quickly starting to feel like home to me. I'm just so happy to be in the Midwest again.
I'm not normally a fan of pre-seasoned meats, because I like to do it myself, but when I saw these packages of pre-seasoned petite filets at Sam's Club during our big initial "we just moved so we don't have anything" stock up trip, I thought that they seemed like a really easy dinner option. The price was great- for about four petite filets/tenderloins, I paid about $22. It fed six of us, with 1.5 of them leftover.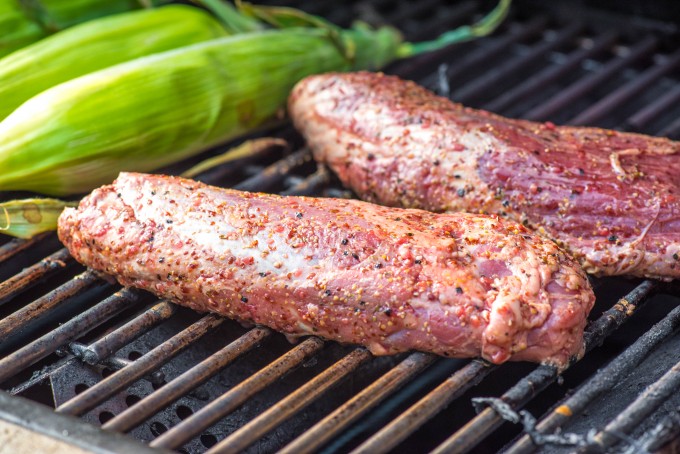 I'm still figuring out how much food I need to cook for more than four people. Clearly I haven't gotten it down yet.
I picked up some red potatoes and lemons while I was there, and some corn, basil and parsley at a farmer's market. I also picked up a case of vitaminwater®- the go-to drink of my in-laws and kids.
[Side note- I can't wait to have a massive garden next summer. It will be obscene.]
I've had gremolata before, but usually with beef or lamb. Traditional gremolata is anchovy, garlic, lemon zest and parsley, but I'm not fully stocked up on my "weird" ingredients yet, so I didn't have any anchovy paste. Since my basil chimichurri is always super popular this time of year, I decided to basically do a cross of gremolata with my chimichurri, and do a combination of parsley, basil, lemon, olive oil, salt and garlic to brighten up the meat and make it refreshingly "summery."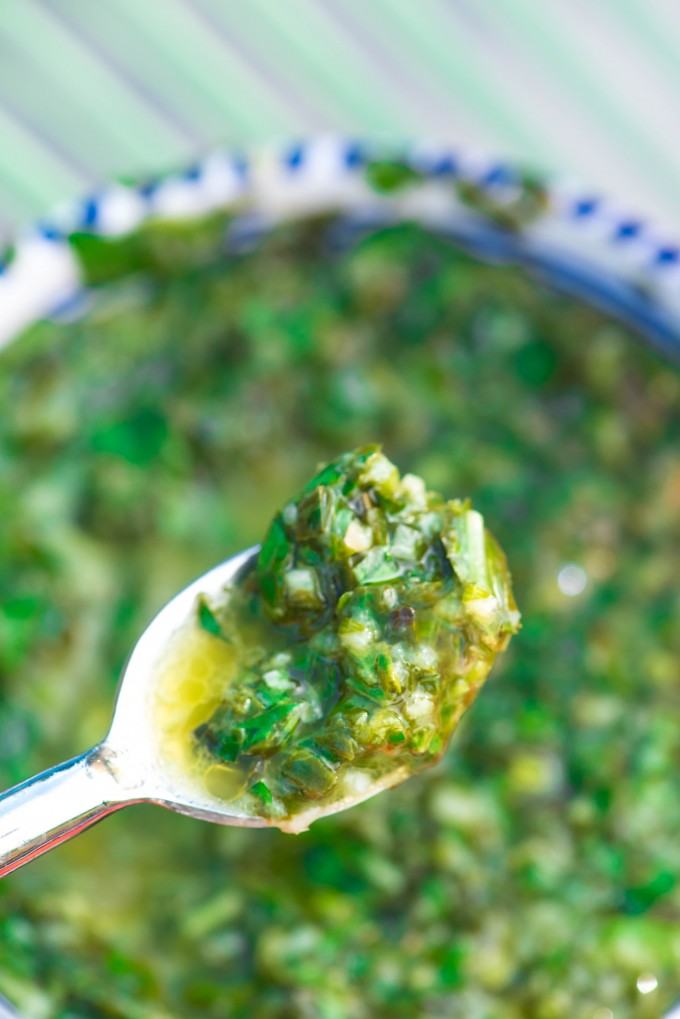 I started out trying to do this with my immersion blender, because I was feeling lazy and didn't really want to drag the food processor out (and then wash it), but it didn't work. My advice is just to get out a nice sharp knife and go to town on it all.
The pre-seasoned beef was excellent. As I said, I don't usually buy a lot of pre-seasoned stuff, but these petite filets were excellent. They were juicy and tender, with just enough of a hint of roasted garlic. Combined with the gremolata, they were just perfect for a pool party afternoon. I threw these on the grill with a bunch of the corn and the parboiled red potatoes, sprinkled with BBQ seasoning. So easy to do, and I got to watch David and Jonathan splash and dive in the pool while I occasionally checked the grill and hung out with Dave's stepmom.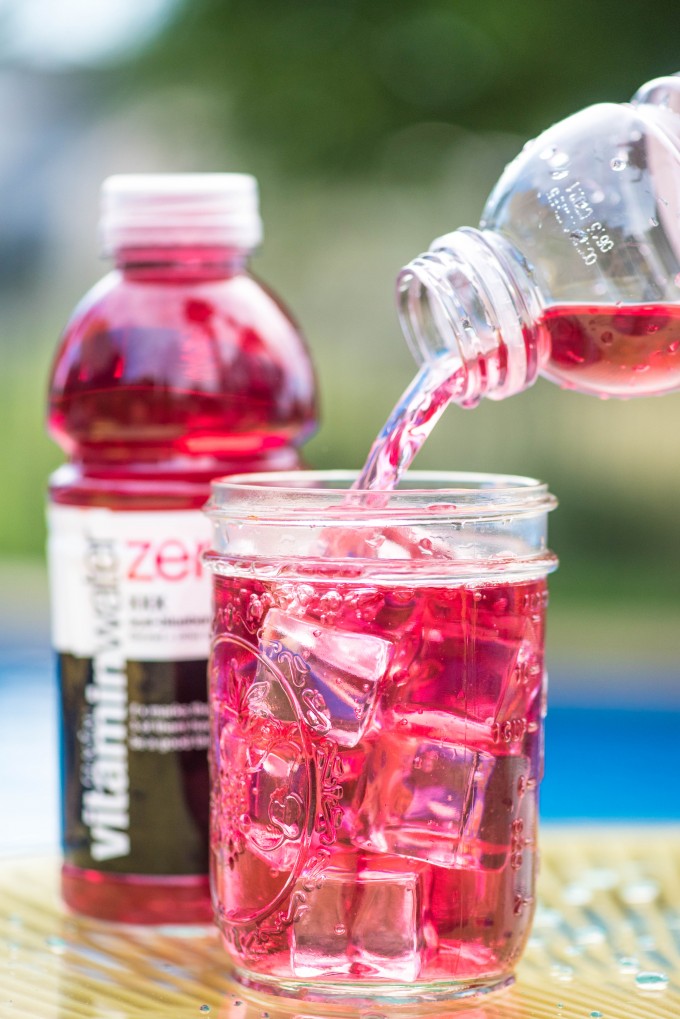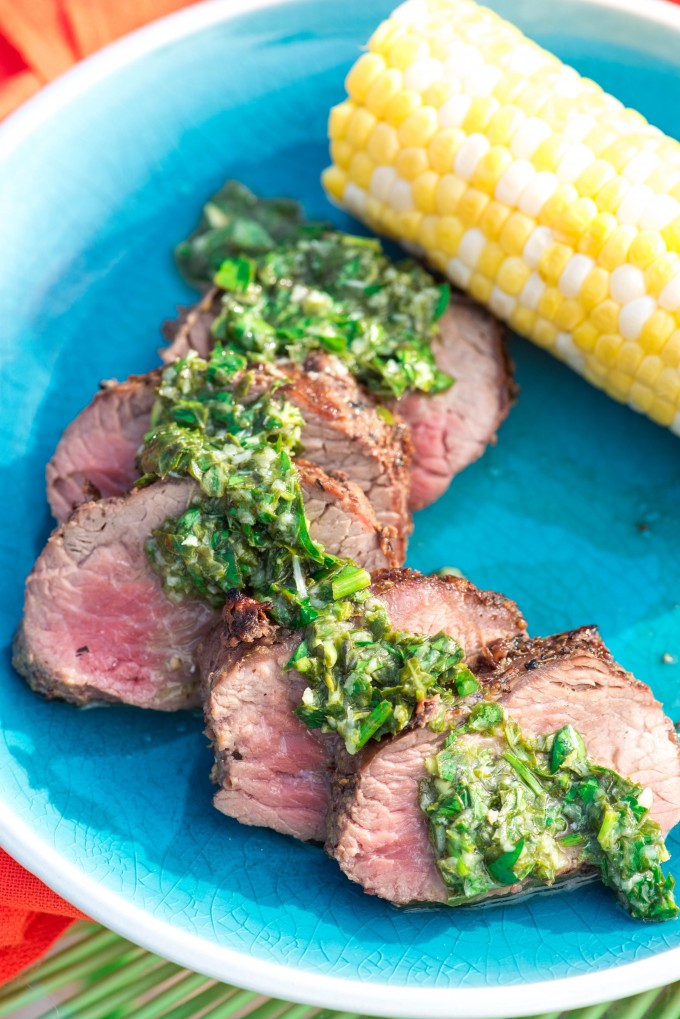 When it was all done, everyone jumped out of the pool and sat down to dinner. It was all perfect. I sat and looked around and wondered if it was always going to be like this, and thought how silly it was for me to every have been worried about being here. It's going to be a great summer.
For more great recipe ideas and ideas for things to do with your family over the summer, make sure to check out the "100 Days of Summer" hub, brought to you by Sam's Club and Coca-Cola. You can find tons of inspiration there, and even weekly sweepstakes to ensure that this summer is the best one ever!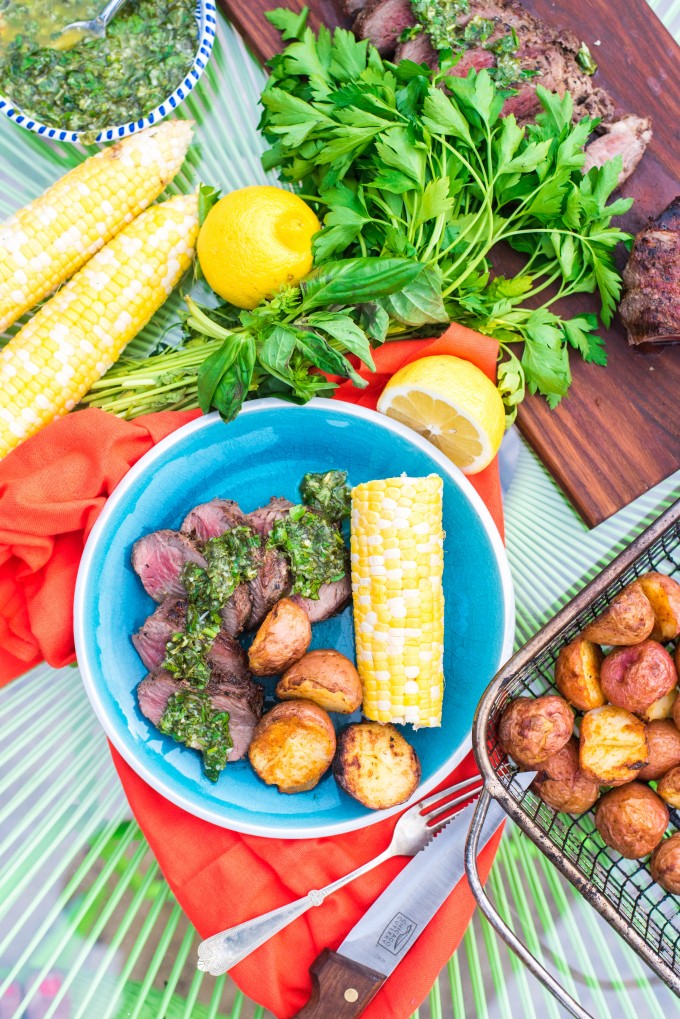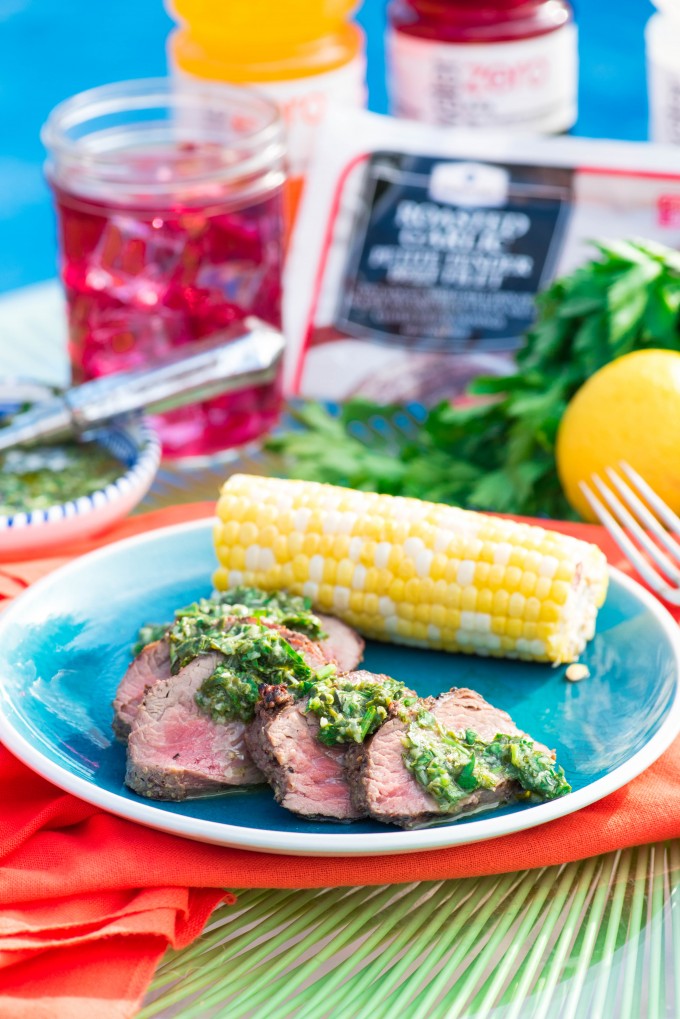 Basil Lemon Gremolata
Ingredients
1 1/2

cups

basil leaves

2/3

cup

parsley leaves

4

cloves

garlic

minced or pressed

1/4

cup

olive oil

1

lemon

tested and juiced
Instructions
Finely chop the basil and parsley leaves. Place in small bowl.

Add the oil, lemon juice, lemon zest, and garlic a sprinkle of salt to taste. Stir to combine.

Spoon over meat of choice, or toss with grilled vegetables.