"That Papa Doble rocked my world last night."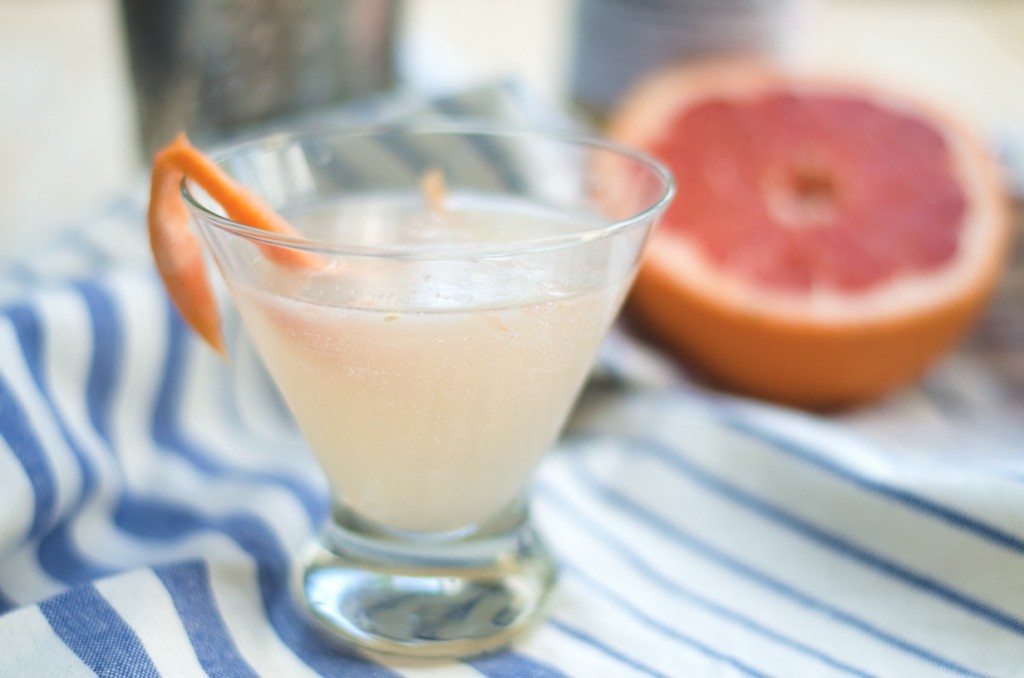 So says Dave to me the morning after I finally made him this drink- which he'd been wanting to try for a couple months. Trust me, I could already tell from the way he was chugging water that morning (and the way he had been snoring the night before) that they had rocked his world. He didn't need to tell me.
The delay in trying out this cocktail, also named the Hemingway Dacquiri, was sourcing out the maraschino liqueur. I went to several different liquor stores, each one with a staff member that stared at me blankly when I asked them if they carried it. On a whim, I walked into the liquor store next to my hair salon.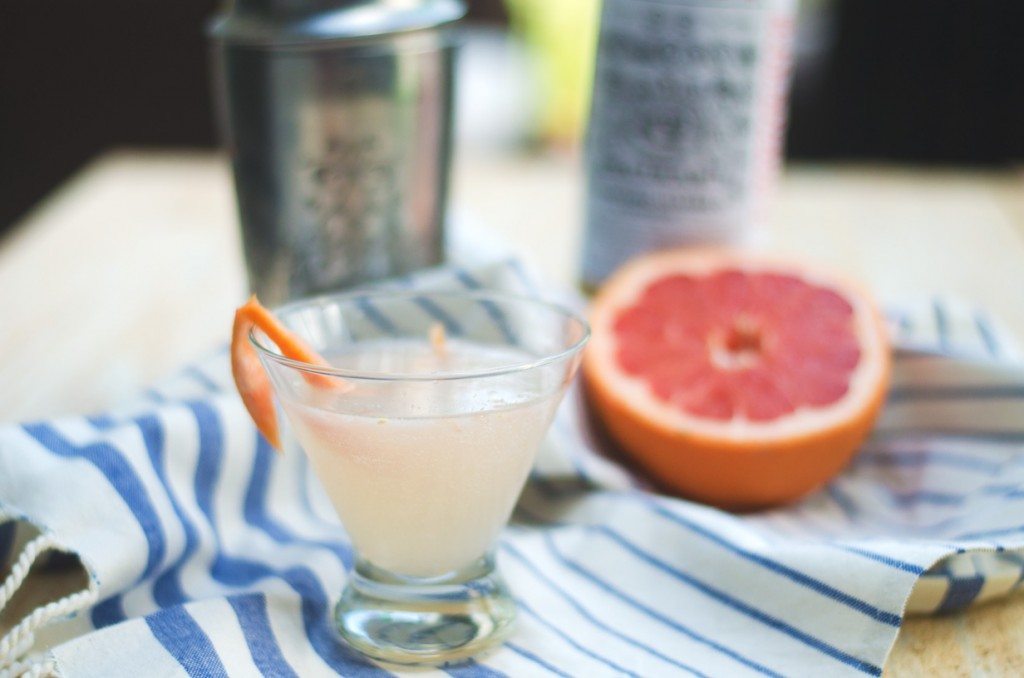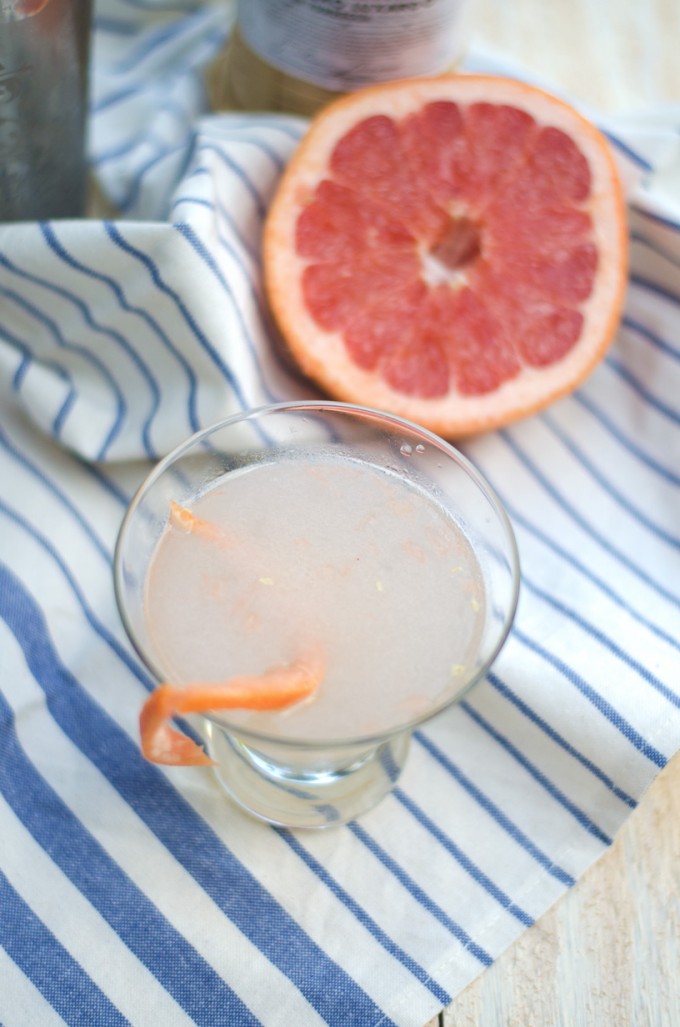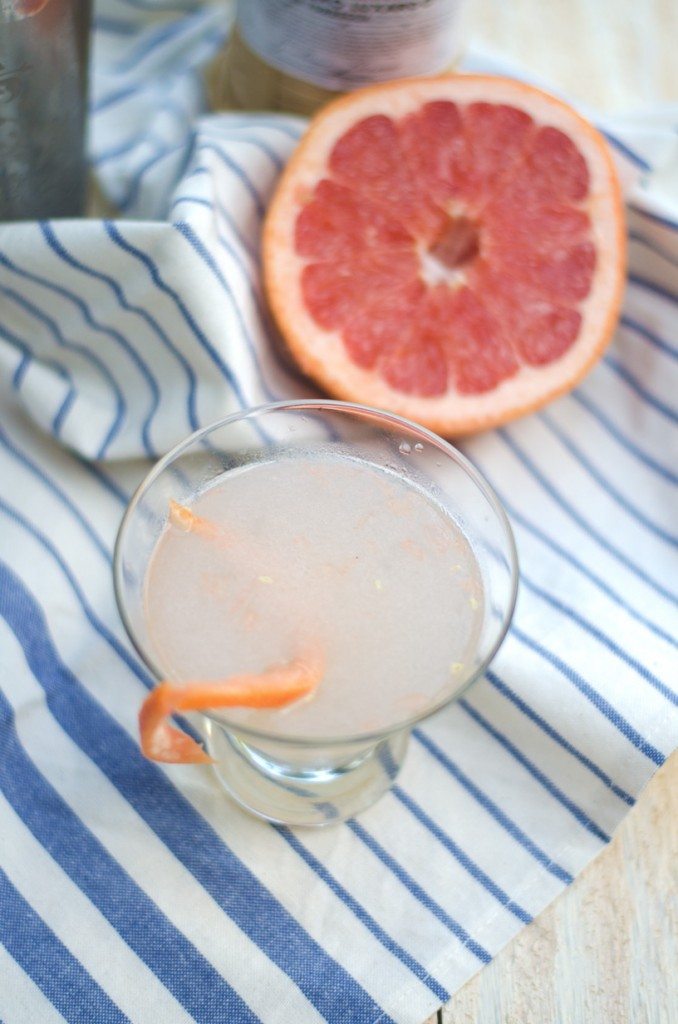 This place was awesome.
Not only did the shopkeep (can we please bring that terminology back, by the way?) immediately say, "Oh yes, it's right over here!", but they had a ton of really unusual things- including ABSINTHE. That will make its way into my liquor cabinet at some point for sure.
So I juiced a couple grapefruit and mixed this drink up. (Side note about the maraschino liqueur, I made 11 of these that night. The bottle Volume decreased by about 1/20. Good thing he likes these.) Dave was in love.
"This is great. You're going to love it. It's super refreshing. I love it."
Super refreshing indeed. It is very light and crisp, thanks to all the citrus flavors in it.
Other interesting tidbit- Dave read about this drink in a book he was reading about the history of liquors (we evidently have a limited scope of interests around here), and he read that this was Ernie's go-to drink during his Cuba years. Hemingway was known to throw about six of these down in an afternoon, and up to twelve in his nighttime hours- it became known as the Papa Doble since he was known to order them AS DOUBLES. Props (or not) to Hemingway, because I think Dave had six (not doubles) from the hours from 5-11 PM and he was sleeping hard that night.
I think the current trend is to make these "up" but I think it would be great over a mound of finely shaved ice. It goes great with a 90 F day.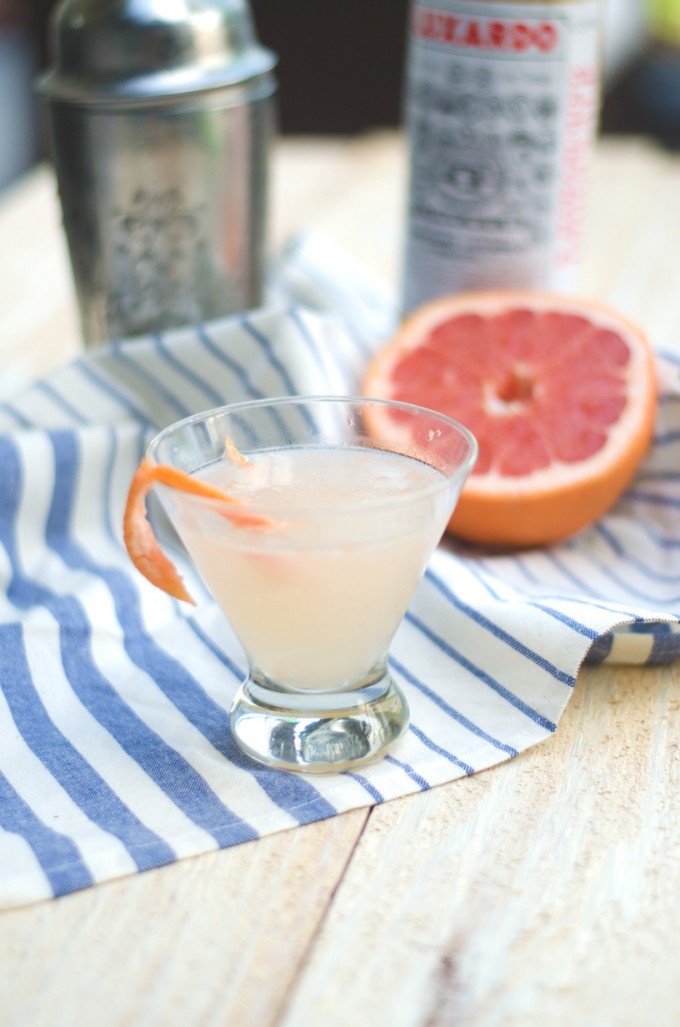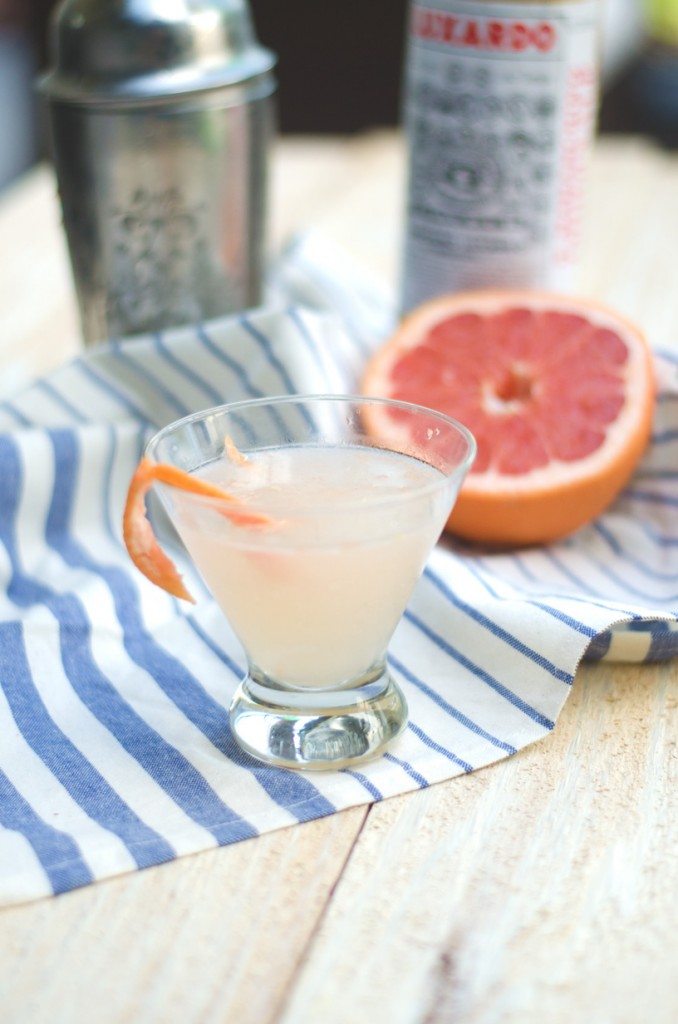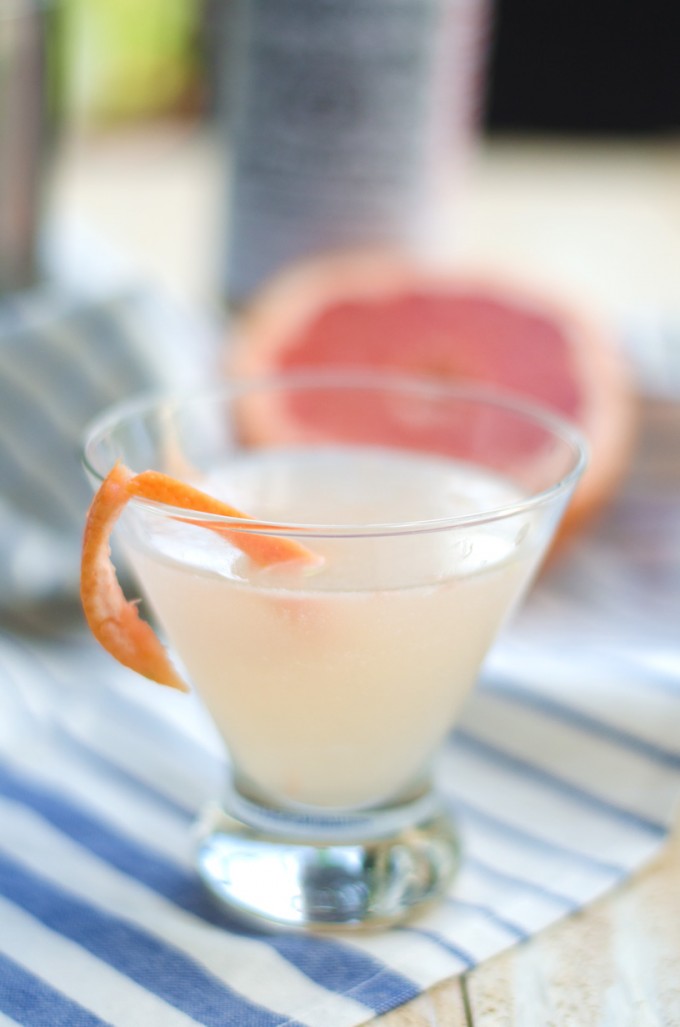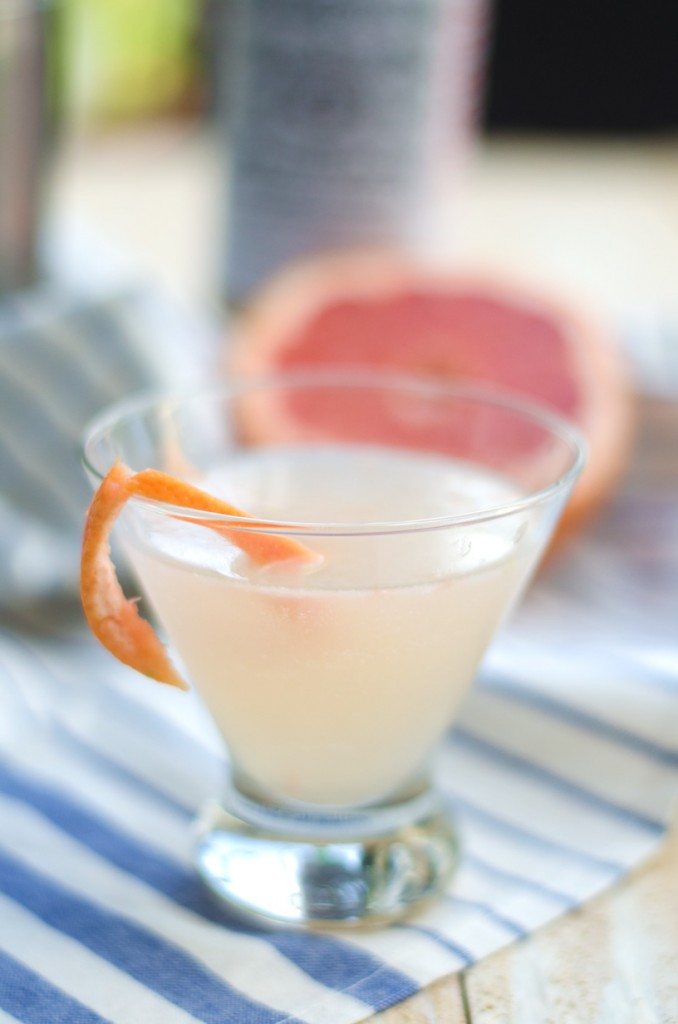 Friday at Five: The Papa Doble
Ingredients
2

oz

white rum

3/4

oz

fresh grapefruit juice

1/4

oz

maraschino liquor

1/4

oz

simple syrup

1/2

oz

lime juice
Instructions
Combine all ingredients in a cocktail shaker and shake vigorously. Strain into a cocktail glass and garnish with grapefruit twist, if desired.

Alternatively, serve over finely crushed ice.