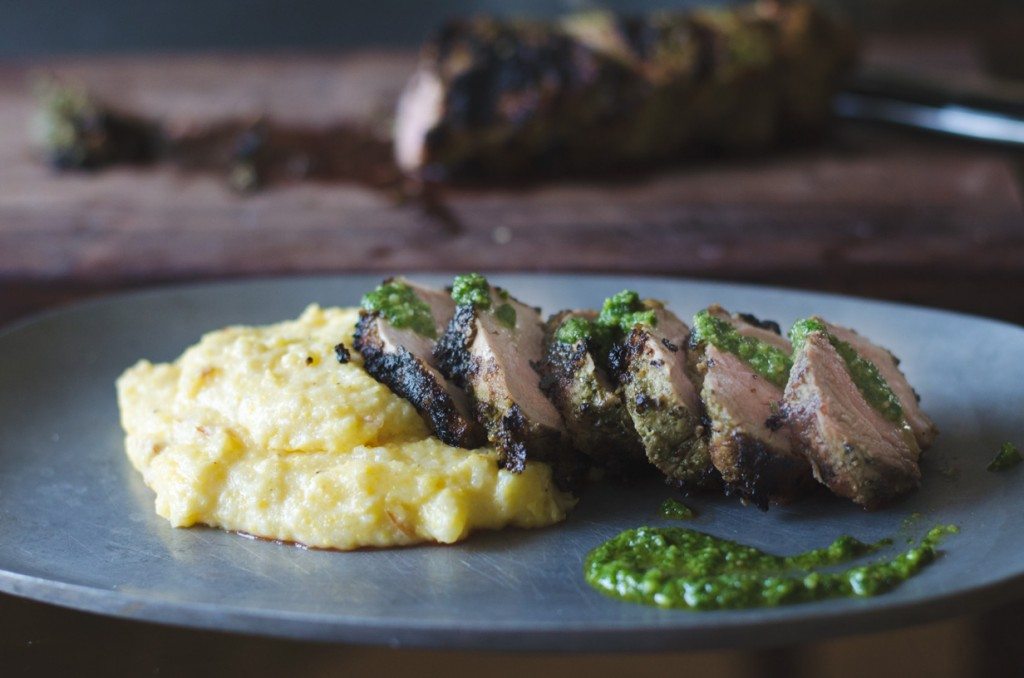 So on Monday I commented on how pesto, the five ingredient, five minute ultimate condiment/sauce/dip could also be used as a marinade. I had a pork tenderloin sitting in the freezer that I thought would be a great, reasonably quick Sunday night dinner before Dave headed to work.
PS Just wait til you see what I served it with (on Friday). Amazing.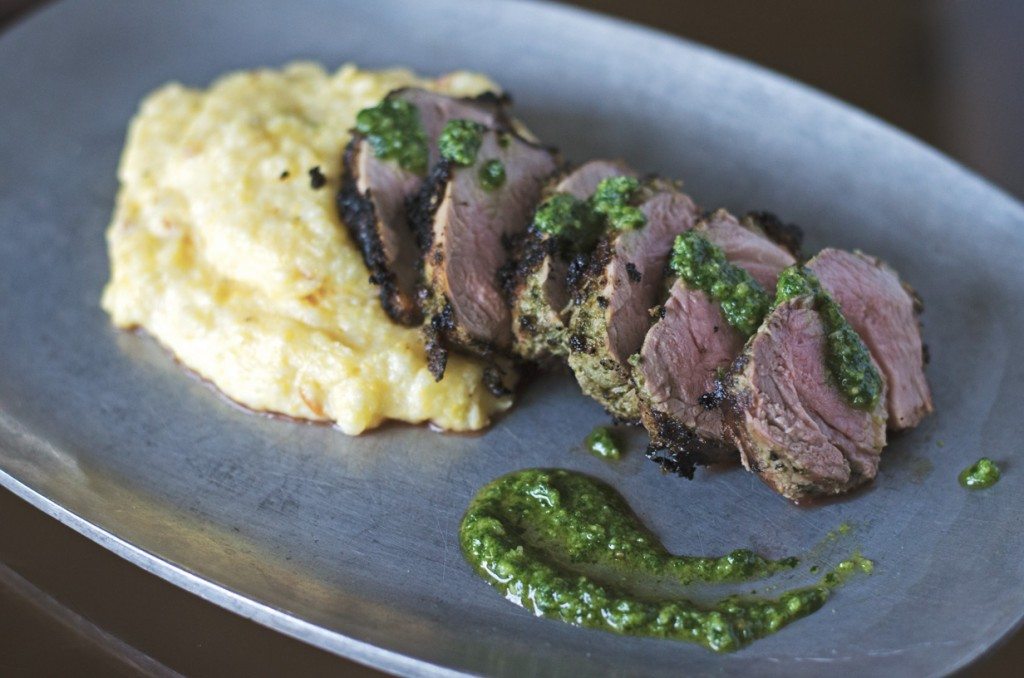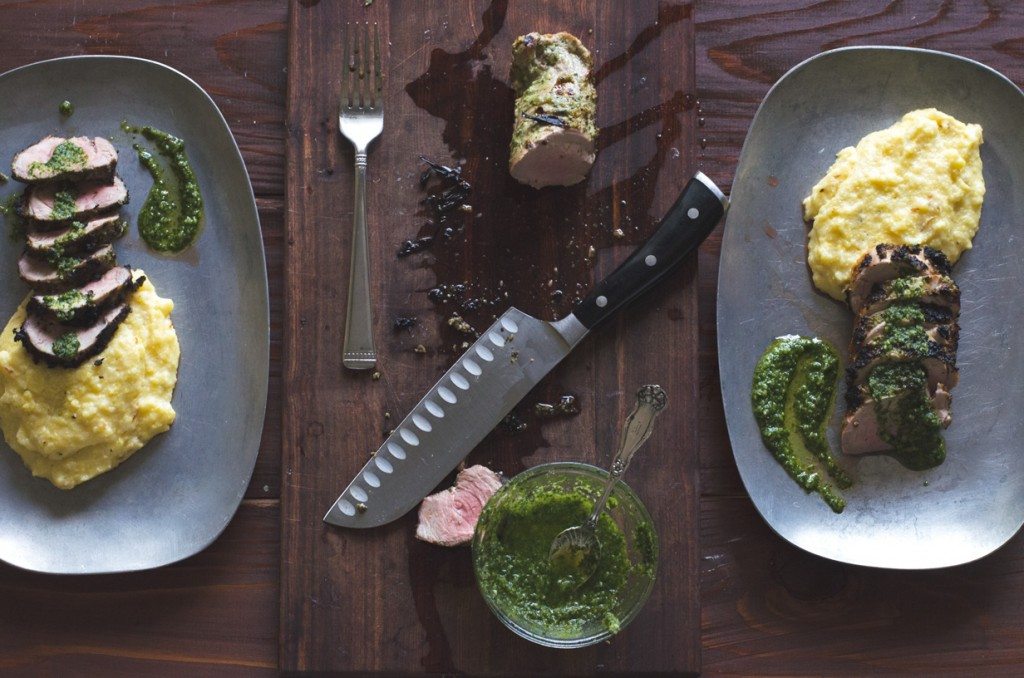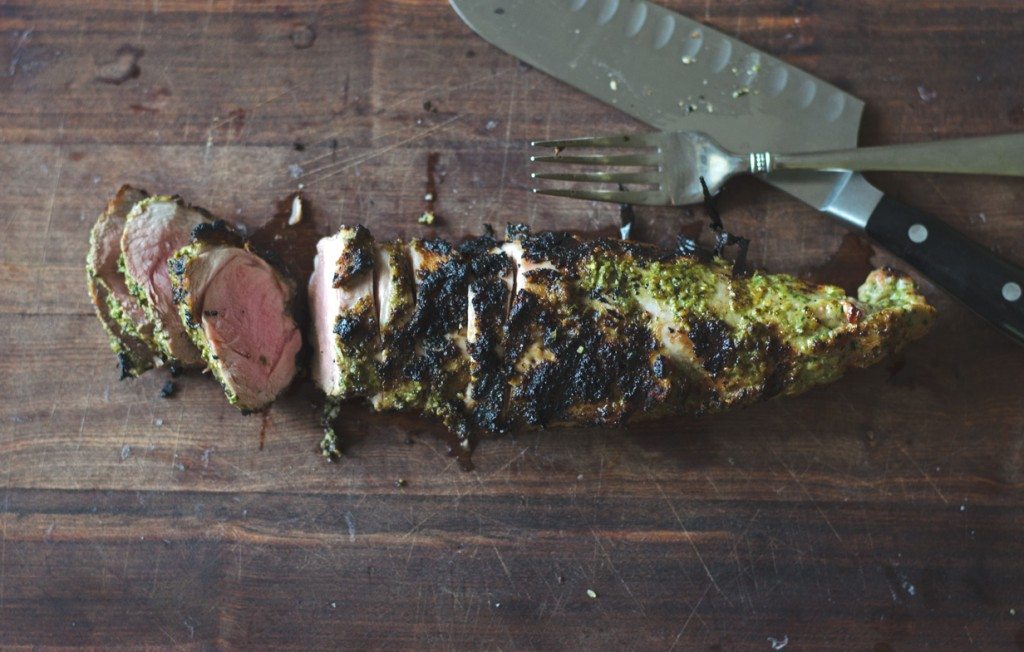 This is pretty much a great last minute dinner. Throw it in a bag with some pesto and let it sit. Then throw it on the grill. Then you're done. You'll probably put more effort into your side dish. The basil compliments the pork really nicely, and you're left with a really fresh tasting dinner, perfect for summer, that required almost no work on your part.
If you don't feel like making pesto, it should be easy enough to find in a grocery store. Check the Italian section or in the refrigerated section by the fresh pastas.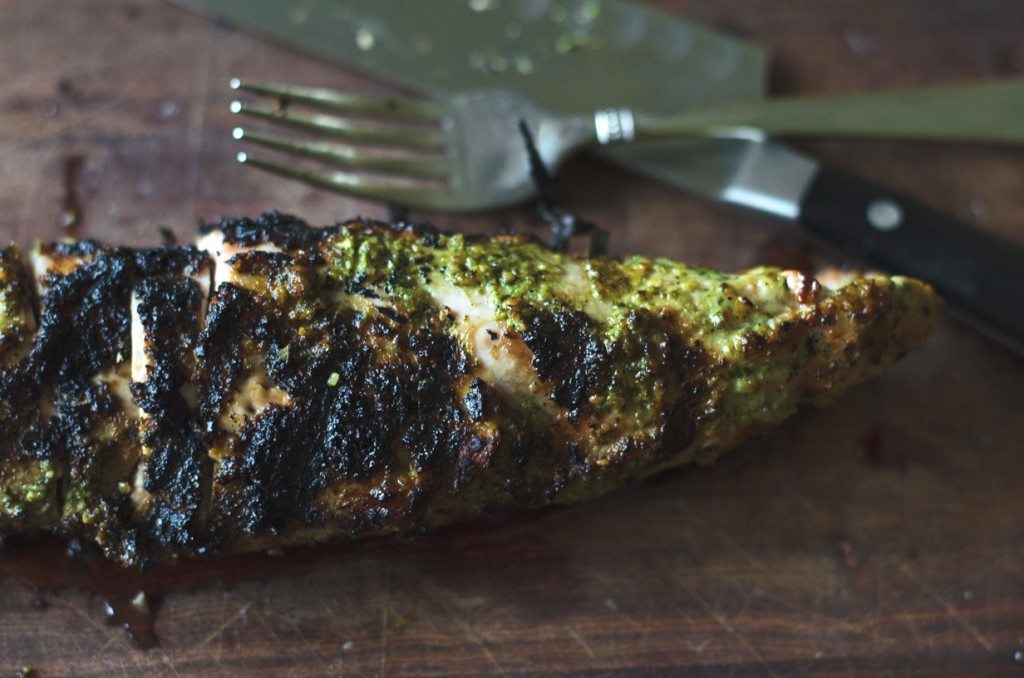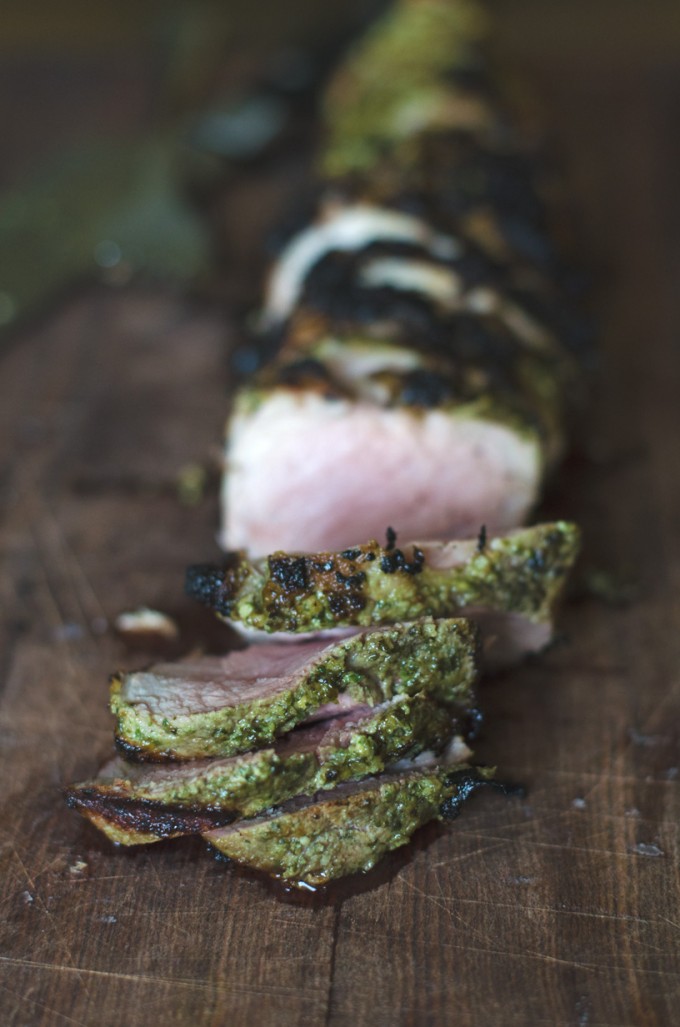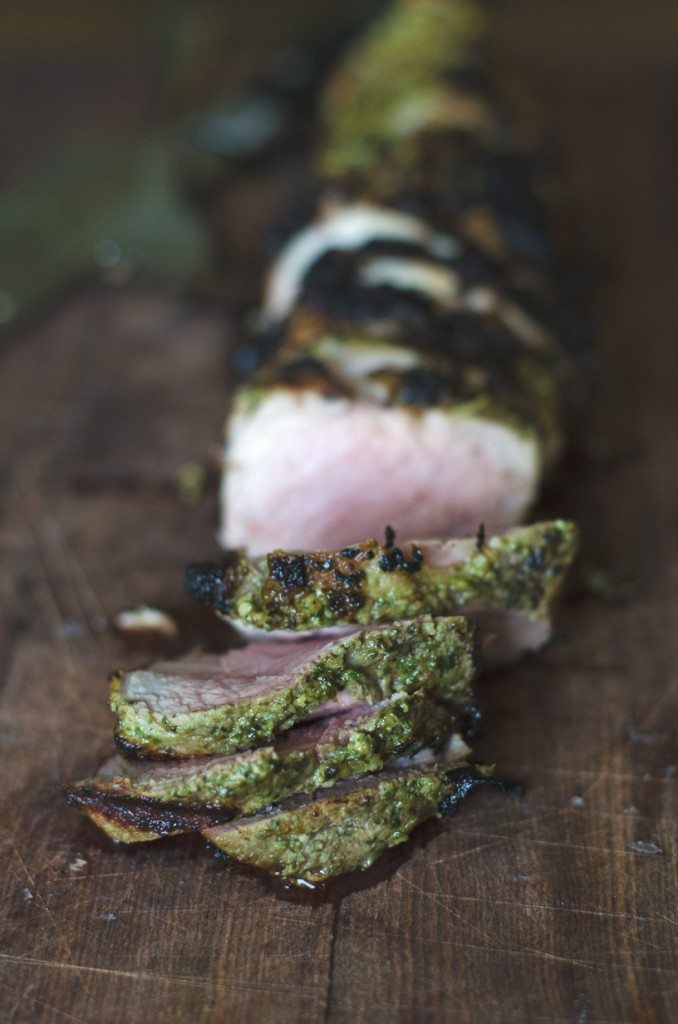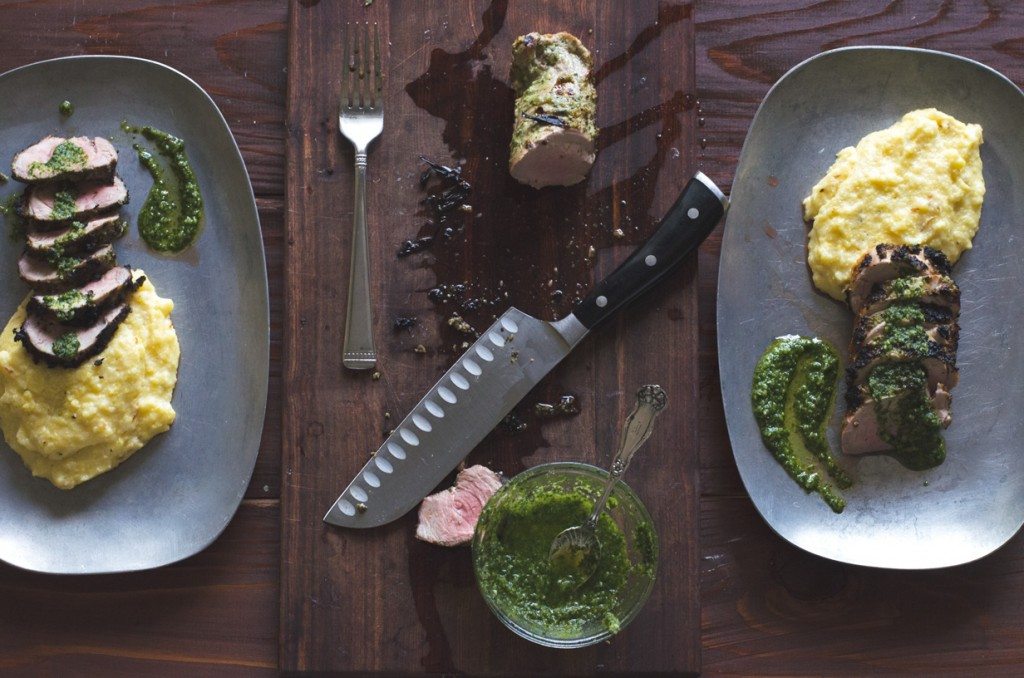 Pesto Grilled Pork Tenderloin
Ingredients
1

pork tenderloin

1/3

cup

pesto

plus additional for drizzling
Instructions
In a large ziplock bag, add the tenderloin and pesto. Squeeze the air out of the bag and make sure that the pesto is evenly covering the tenderloin.

Allow to marinate for 30 minutes.

Preheat a grill on HIGH.

Oil the grates and turn the heat down to medium high. Add the tenderloin to the grill and cook for 2-3 minutes per side (3 sides), turning twice.

Remove to a cutting board and allow to rest for 10 minutes, before carving into 1/3' slices. Serve with additional pesto for drizzling, if desired.