This post is part of a social shopper marketing insight campaign with Pollinate Media Group®, Sara Lee®, and Hershey's® but all my opinions are my own. #pmedia #SweetTreatDessert https://my-disclosur.es/OBsstV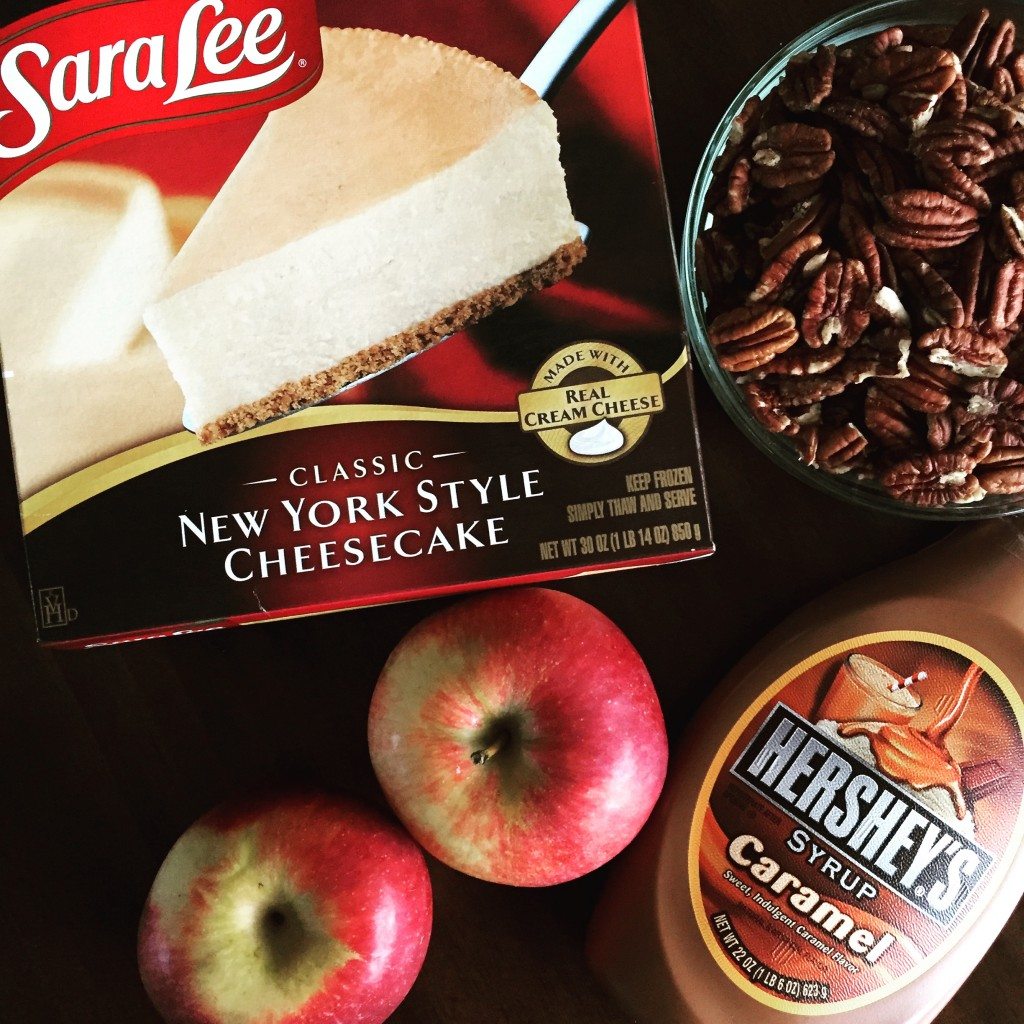 Cheesecake, I'm afraid, is my Achilles heel.
I think this contributes to my general ambivalence towards it. Trying something repeatedly and getting less than perfect results (or in my mind, FAILURE), tends to create a sharp decline in my interest in something.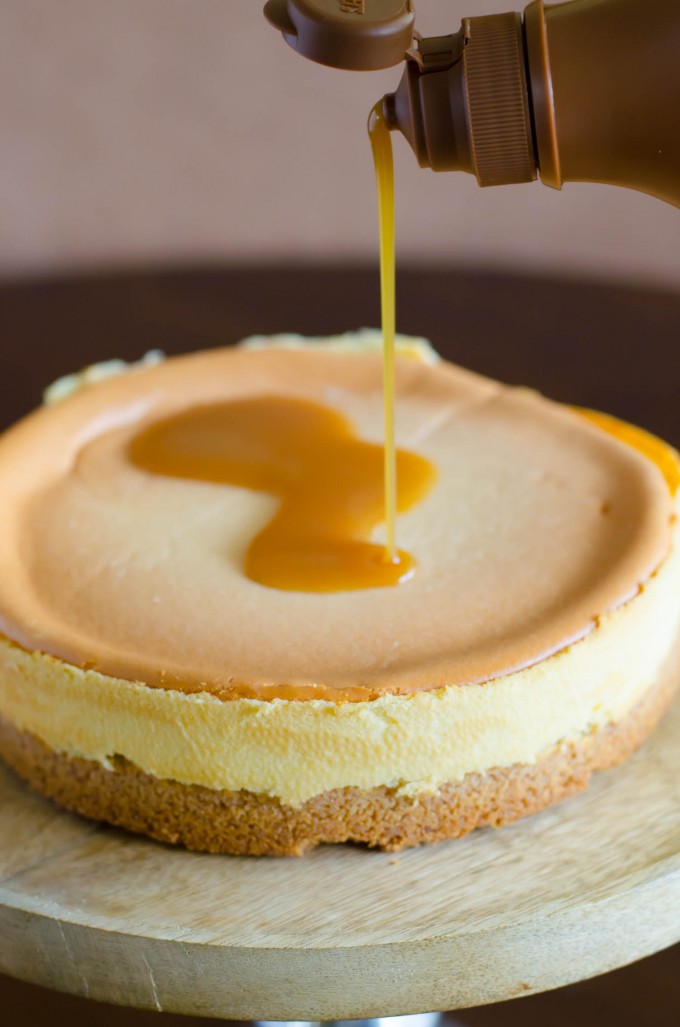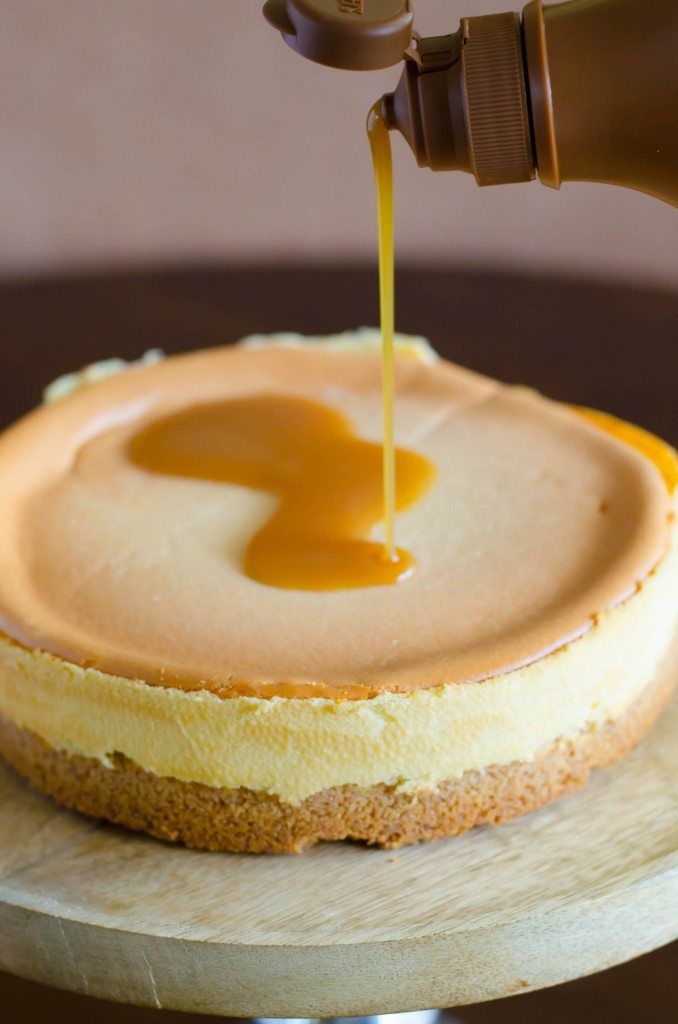 Thank God I turned out to be good at cooking- although thinking about it, I'd probably have a LOT more free time.
Cheesecake is just so…fickle. Its a fickle beast. Room temperature ingredients, baking in a water bath, baking low and slow, leaving it in a cracked oven for 3 hours, don't overmix the ingredients- good Lord, you'd think I was trying to diffuse a bomb here. No matter what I do, or how careful I am, I always end up with a big crack running across the top, a whole lot of bad attitude, and a cake that has about 8 lbs of cream cheese in it that I'll MAYBE eat one slice of.
So I've taken a break from trying. You know what, frankly, Sara Lee® makes a damn good cheesecake, it's in the freezer ready to go, and it's not cracked. Sounds like a winner to me.
I'm so in love with fall apples- they are so completely packed with flavor, so crisp, so juicy; in fact, carmel apples are my absolute favorite fall treat. I ran across some beautiful apples at Publix, and I thought it would be delicious to dress up a New York Style Cheesecake with all the flavors of a caramel apple- made super easy by using Hershey's® Caramel Syrup. Since I try to have at least one homemade component to everything I make, I quickly candied some pecans and dusted them with cinnamon sugar so they would sparkle. If your grocery store carries candied nuts, you're one step of the game.
Bonus- Receive a FREE 17-24oz Hershey's® Syrup when you buy any ONE (1) Sara Lee® Frozen Dessert item now thru 10/09/15 while supplies last. So you know, no excuses.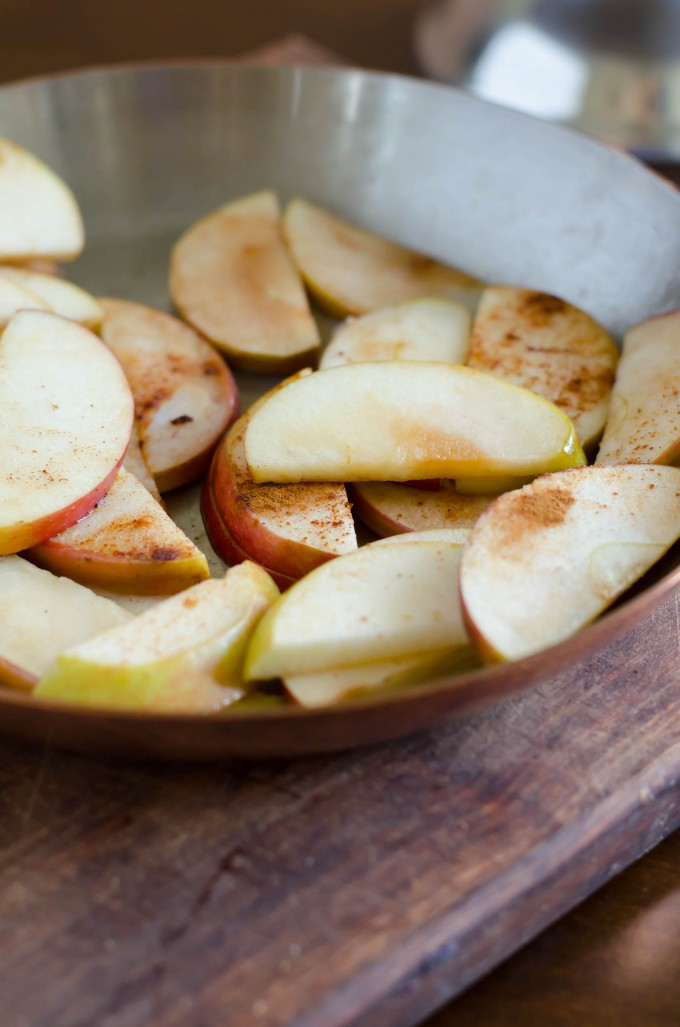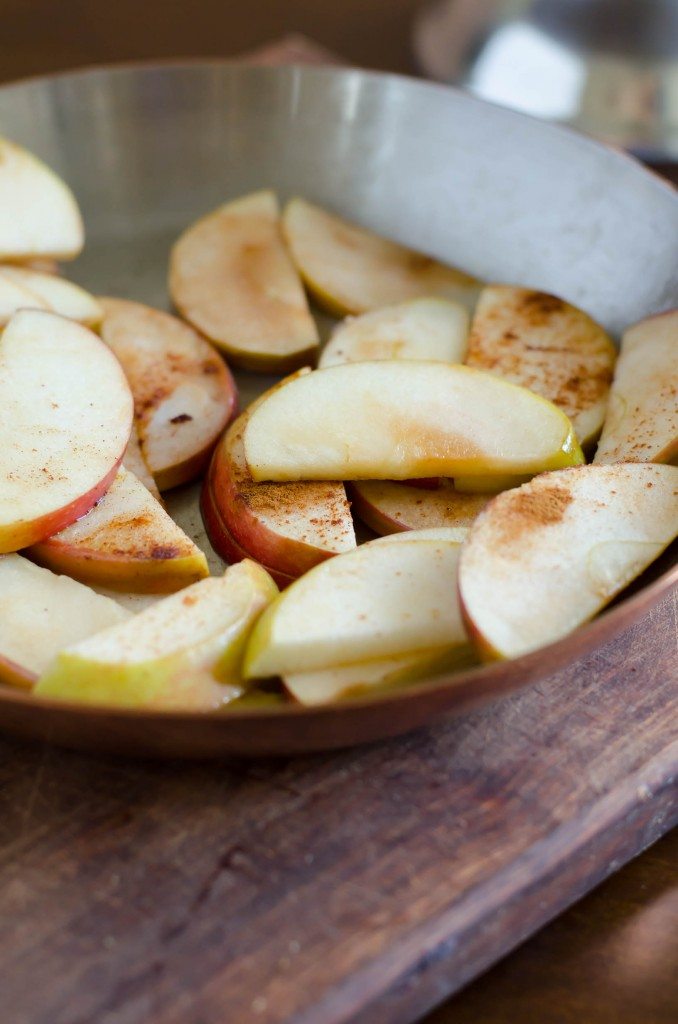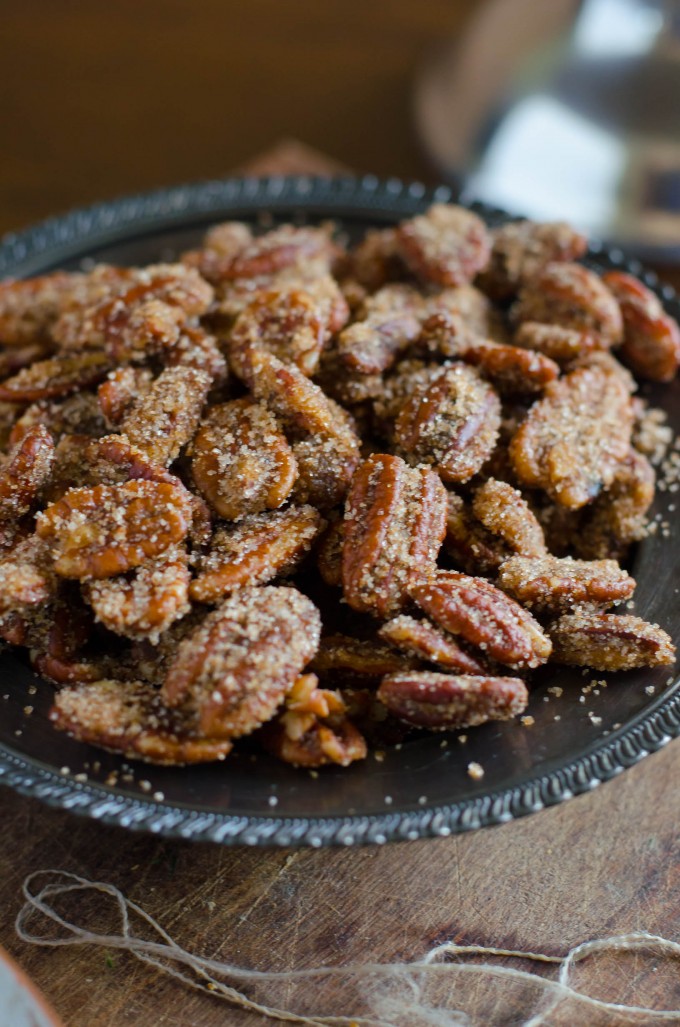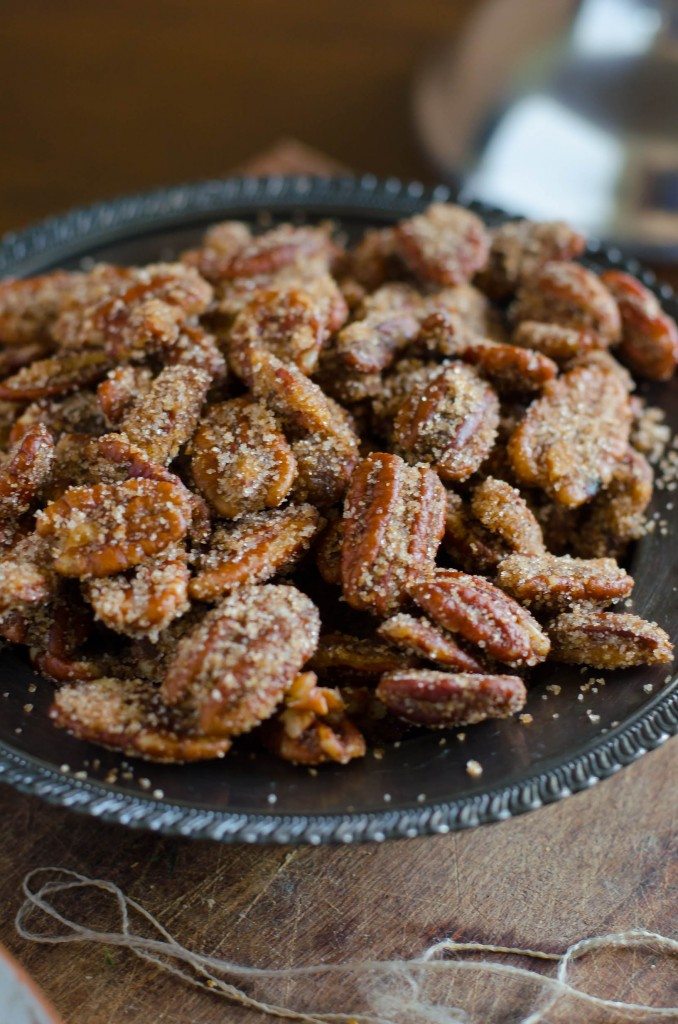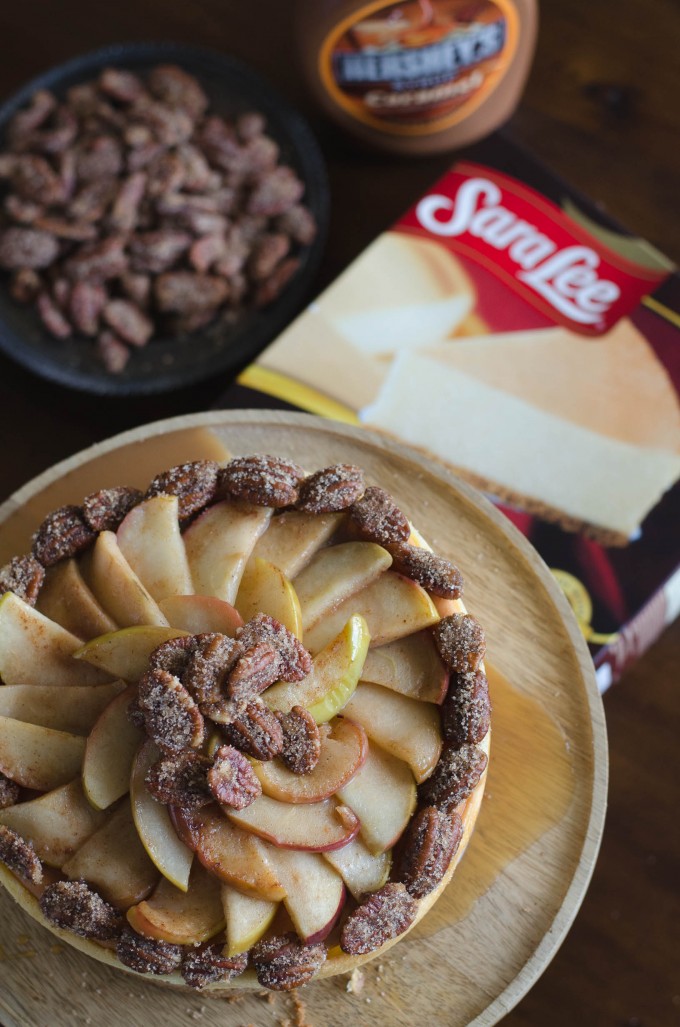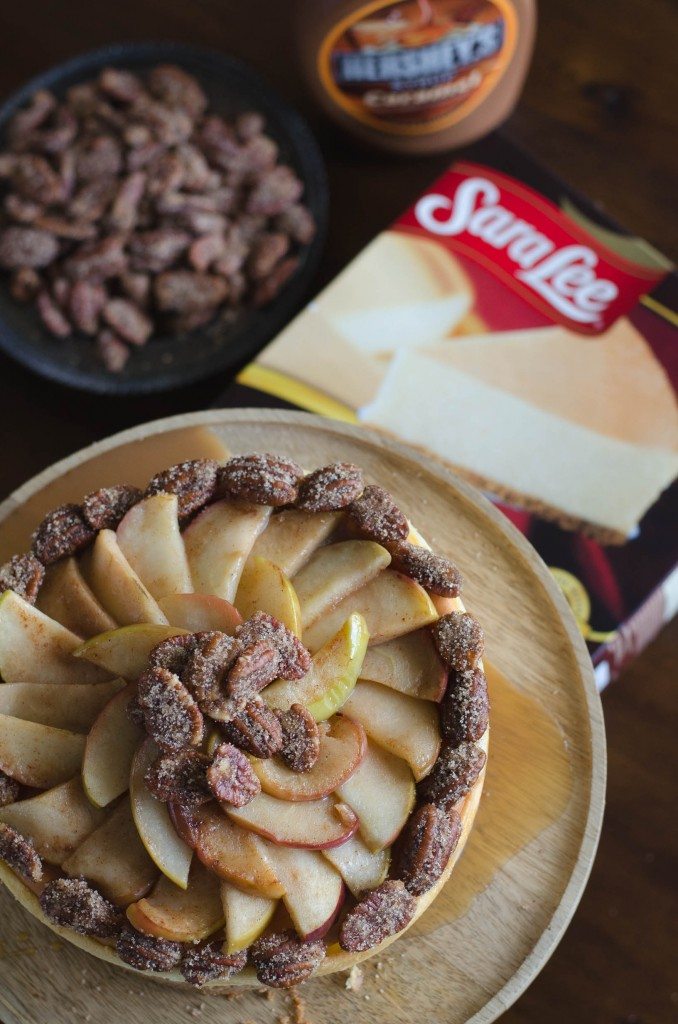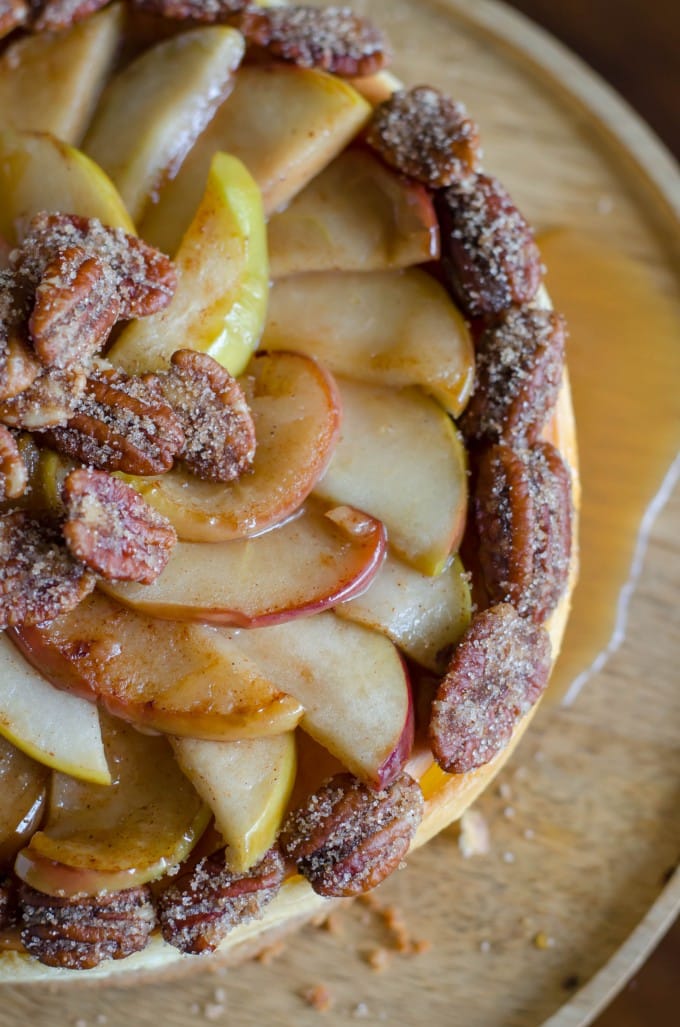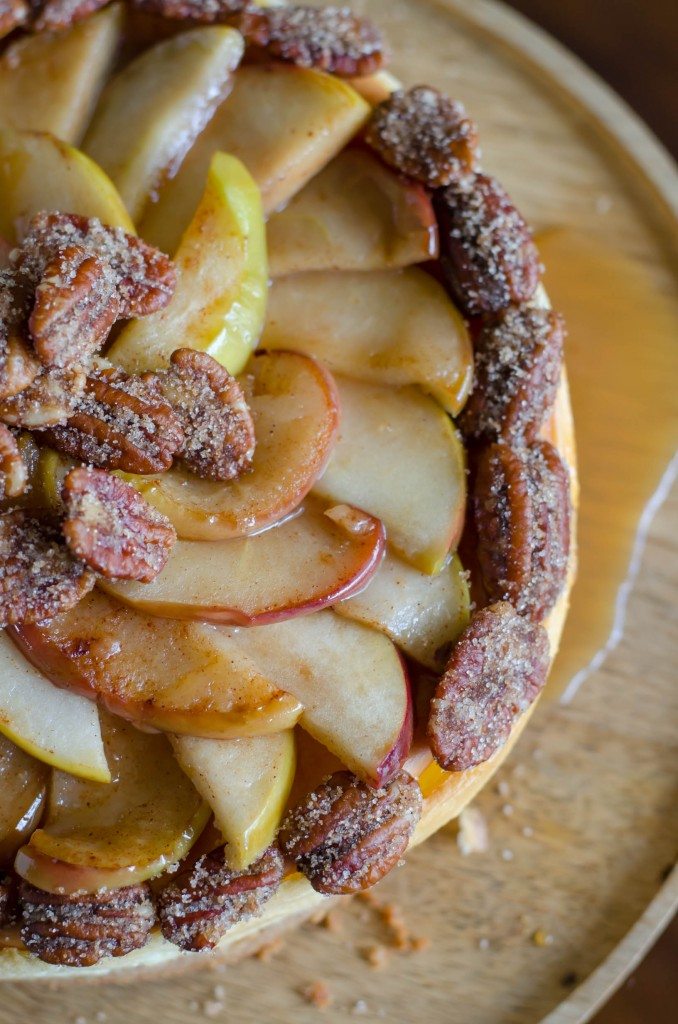 Candied Cinnamon Sugar Pecans
Ingredients
3

cups

whole pecans

4

T

butter

1/3

cup

dark brown sugar

1/4

cup

sugar

2

T

brown sugar

1 1/2

tsp

cinnamon
Instructions
Stir together the sugar, 2 T brown sugar and cinnamon in a wide bowl.

Add the pecans to a large skillet set over medium heat. Toast until fragrant (being sure not to let them burn), stirring frequently, approximately 5 minutes. Remove from pan and set aside.

Add the butter to the pan and melt. Sprinkle in the brown sugar, whisk in and let the mixture come to a bubble and thicken. Return the pecans back to the pan and toss quickly to coat.

Use a slotted spoon to remove the pecans from the pan and move them to the bowl of cinnamon sugar. Toss the pecans with the sugar to coat, then remove to a parchment lined tray to cool. Break apart when cool, if necessary.
Caramel Apple Cheesecake
Ingredients
1

Sara Lee New York Style Cheesecake

thawed

1/2

cup

Hershey's Caramel Syrup

2

apples

cut into 1/4" thick slices

2

T

butter

1

tsp

cinnamon

1/2

tsp

cloves

1

cup

candied pecans
Instructions
In a small saute pan over medium heat, melt the butter.

Add the apple slices, cinnamon and cloves, toss until evenly combined. Saute for 3-4 minutes, until apples just begin to soften. Remove from heat.

Place the cheesecake on a serving plate. Pour approximately 1/3 cup of the Hershey's syrup on top of the cake and spread to the edges.

Arrange the apples on top of the caramel, then drizzle with the remaining caramel.

Top with the candied pecans and serve.