A few weeks back, I went down to see my parents in the Florida Keys. I think at this point, its well-documented that that string of islands, surrounded by its blue-green water and canopied by blue skies and sun, is perhaps one of my favorite places in the world. It seemed like the perfect place to ring in my 30th birthday.
I drove down with Jonathan (Dave flew down a few days later). By the time I was almost to my parent's house, a stop at the store for rum and mojito making essentials was absolutely necessitated. Have you ever driven 7 hours with a 2 year old who has decided to only sleep for half an hour? You'd need a drink too. I ran into the grocery store, only to discover that there was no liquor there.
You can't be in the Keys without rum.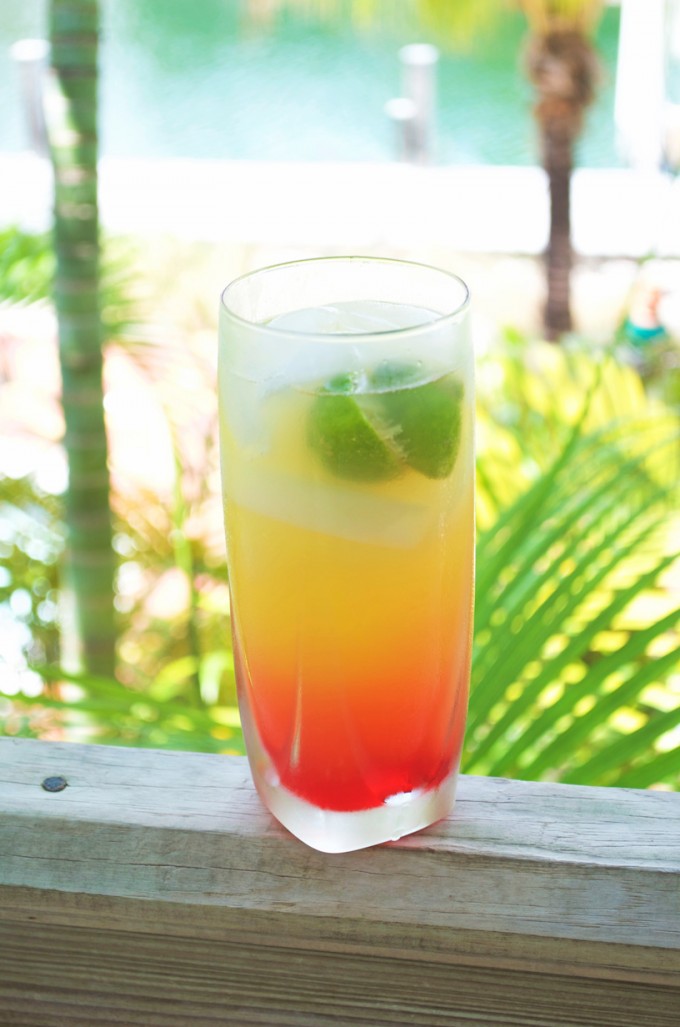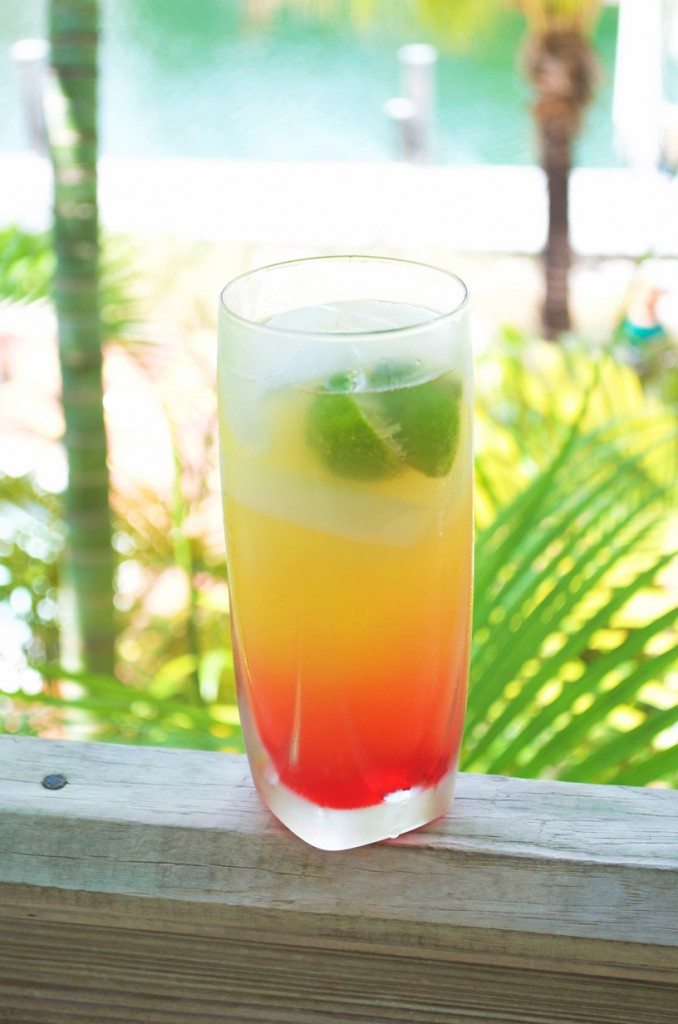 I asked for directions to the closest option, inadvertently whizzed right past it, and didn't even figure it out for another 7 miles.
I'm unendingly stubborn (ask anyone that knows me well… and probably plenty of people that don't) and there was so way that I was going to have all the ingredients for a mojito- but not rum. I pulled a U-ey on US 1 and headed back. Luckily, I was able to find an undocumented-on-Google store after about a mile. Rum procured, I headed to the house and was enjoying a mojito shortly therafter.
Two days later, I was out of mint and needed a different option. I had bought grenadine on a whim, so I threw together this drink. My mom, who is in no way a drinker, sipped at it and said, "oooooooh… I like this." Then I think she stole it, but I can't be sure. I know I made more than one that day, thats for sure.
She is also the one that named the drink. After remarking that I needed a Keys-y name for it, she said, "You should call it 'The Mutton.' It has all the colors of a mutton snapper. Thats what it makes me think of when I look at it."
Works for me. Everybody, meet The Mutton Snapper Cocktail.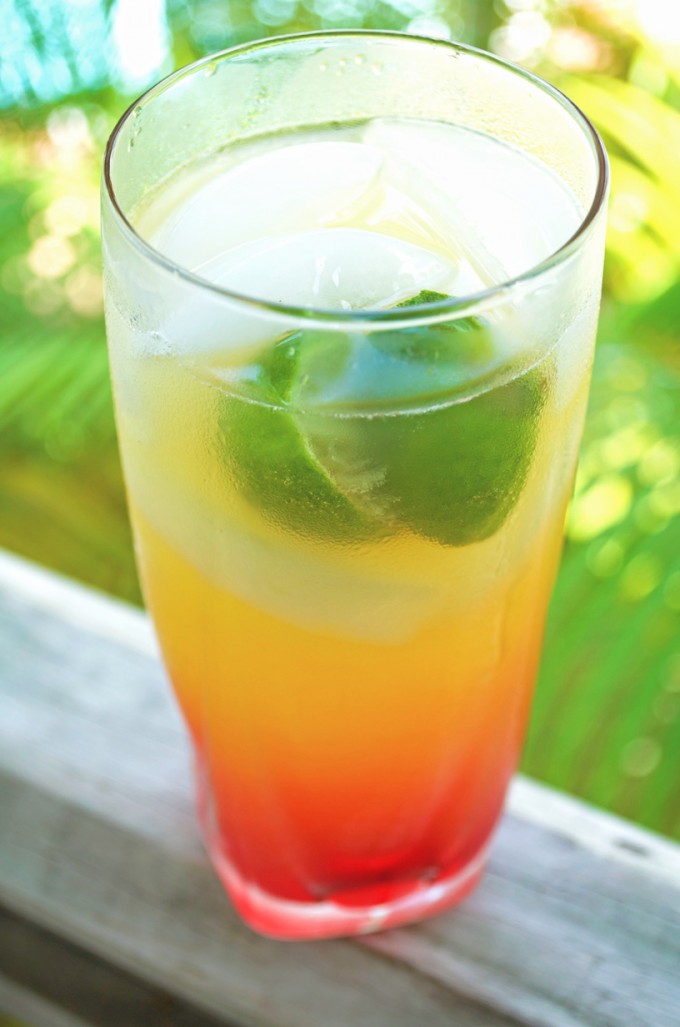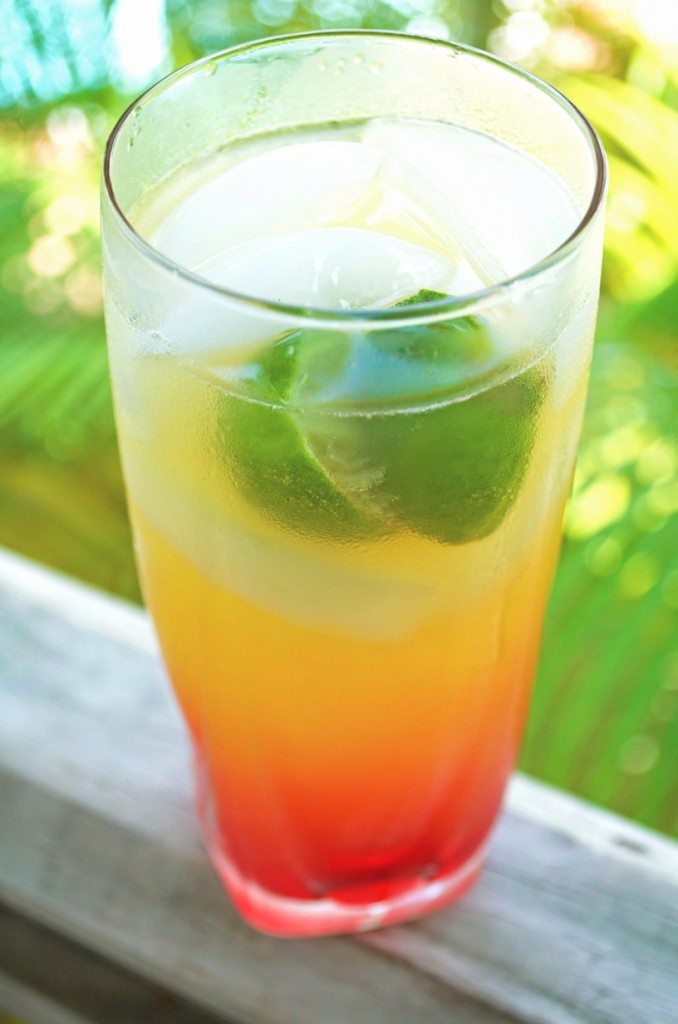 Friday at Five: The Mutton Snapper
Ingredients
4

oz

light rum

2

oz

orange-pineapple juice

2

oz

club soda

1

key lime

cut in half

1

oz

grenadine
Instructions
Fill a highball glass with ice. Add the rum, juice and soda and stir.

Squeeze in the key limes, stir again.

Slowly pour the grenadine into the drink so that it settles at the bottom. Serve.