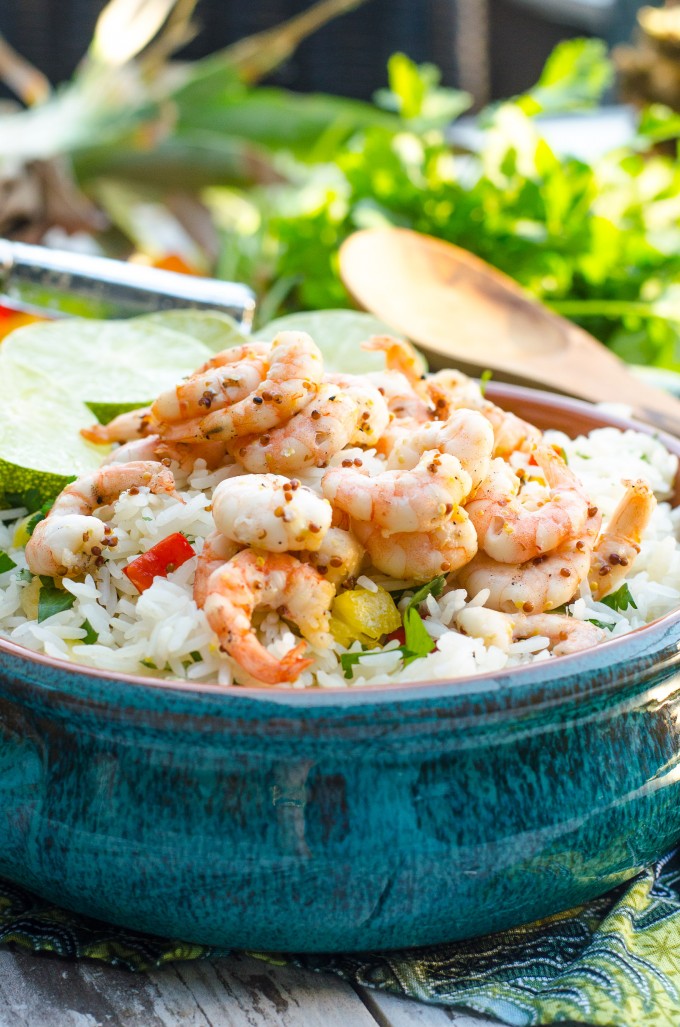 This is a quick and easy recipe that takes almost no time to prepare (minus the time to marinate). This is almost like a half ceviche, half grilled dish that would be perfect on top of my Tropical Pineapple Rice for dinner (maybe even with some chopped avocado?!), or on its own for an appetizer.
The large proportion of lime juice in this dish makes this CLOSE to being a ceviche- but since its cut down with the honey and the mustard, it doesn't QUITE "cook" it all the way during marinating time. A quick sear and char on a super hot grill is the perfect way to get it the rest of the way there!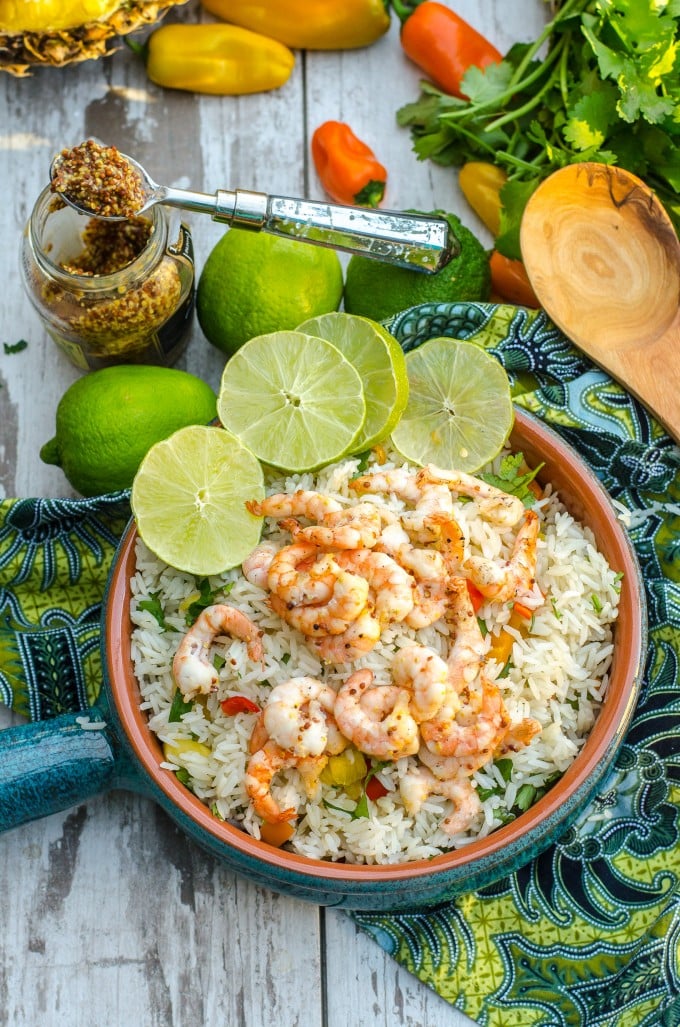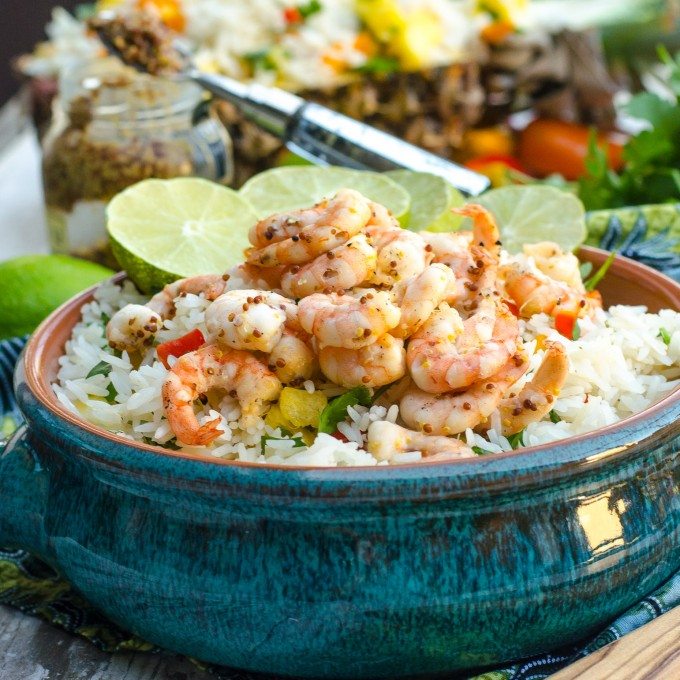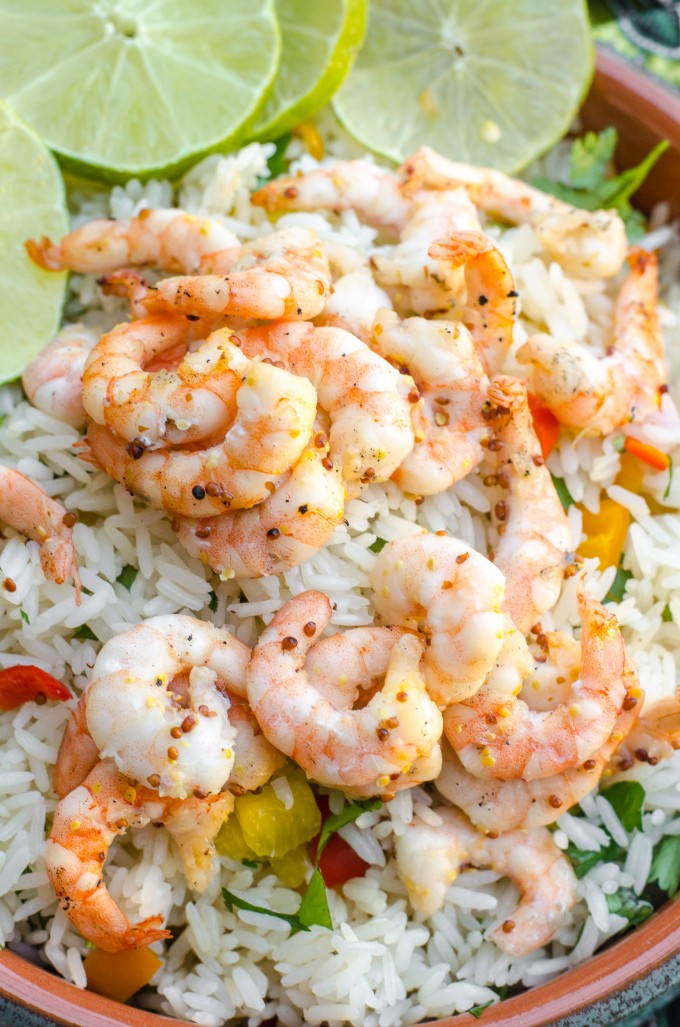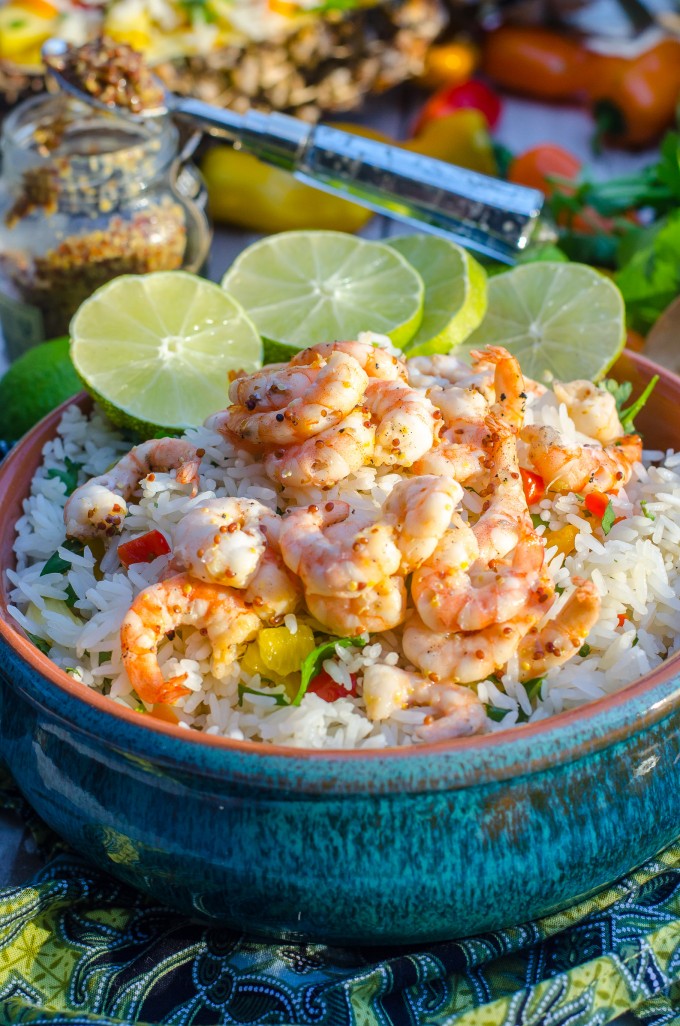 Honey Mustard Lime Grilled Shrimp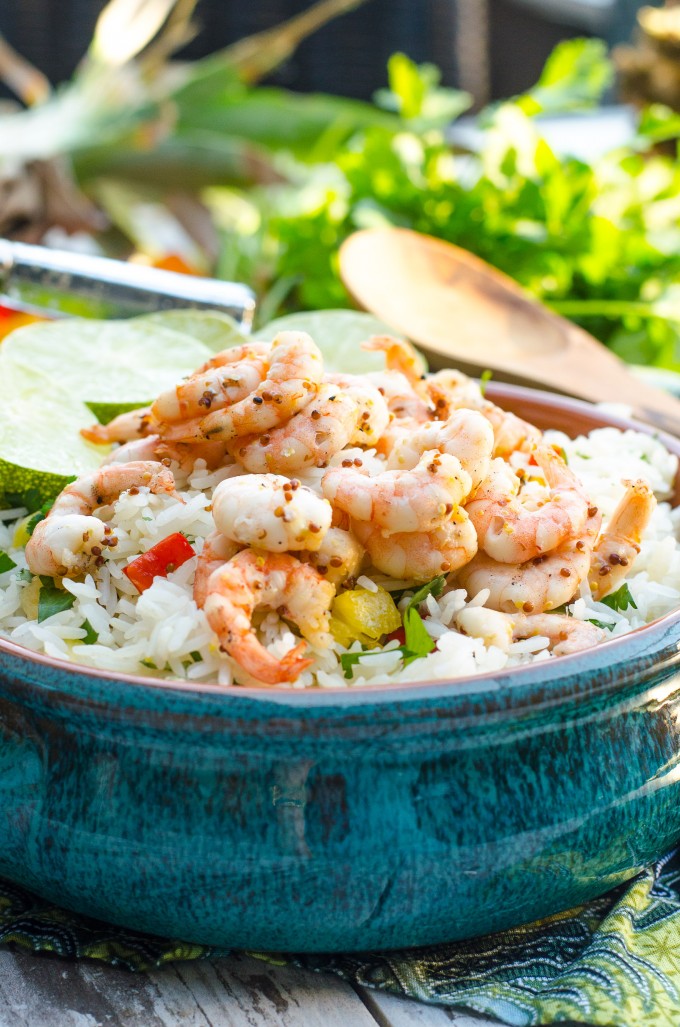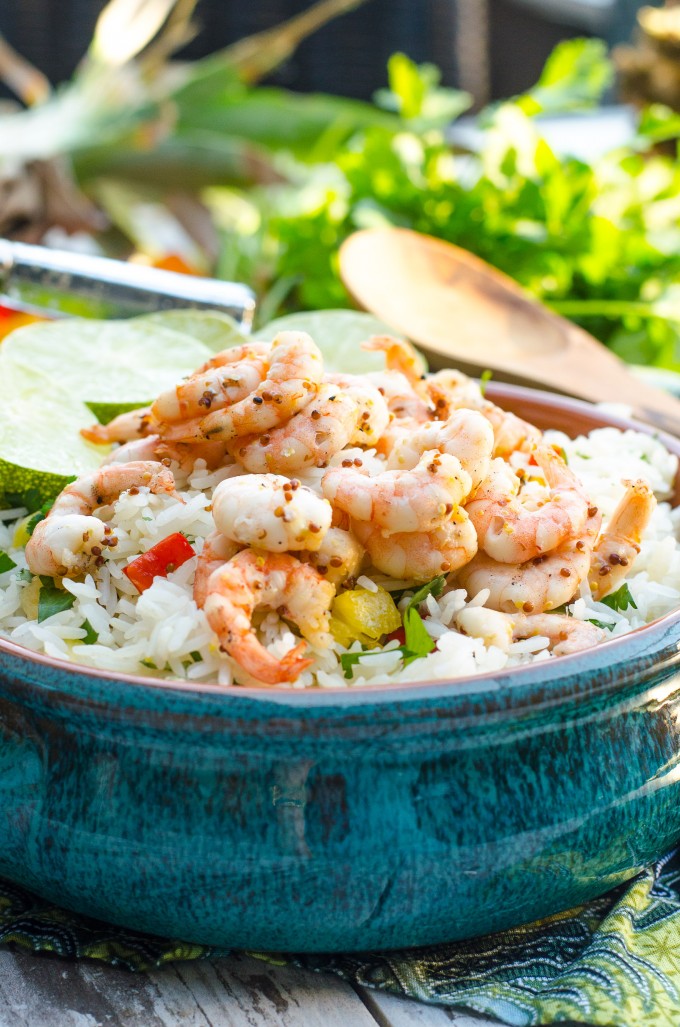 Ingredients
1/3

cup lime juice

2

T whole grain mustard

2

T honey

1/2

lb shrimp
Instructions
Mix together lime juice, mustard and honey. Pour into resealable plastic bag and add shrimp. Squeeze out as much air as possible and marinate for 1-2 hours.
Heat a grill on high heat. Thread the shrimp onto skewers.
Spray the grill grates with nonstick spray. Grill the shrimp until cooked through, about 3 minutes per side. Serve.