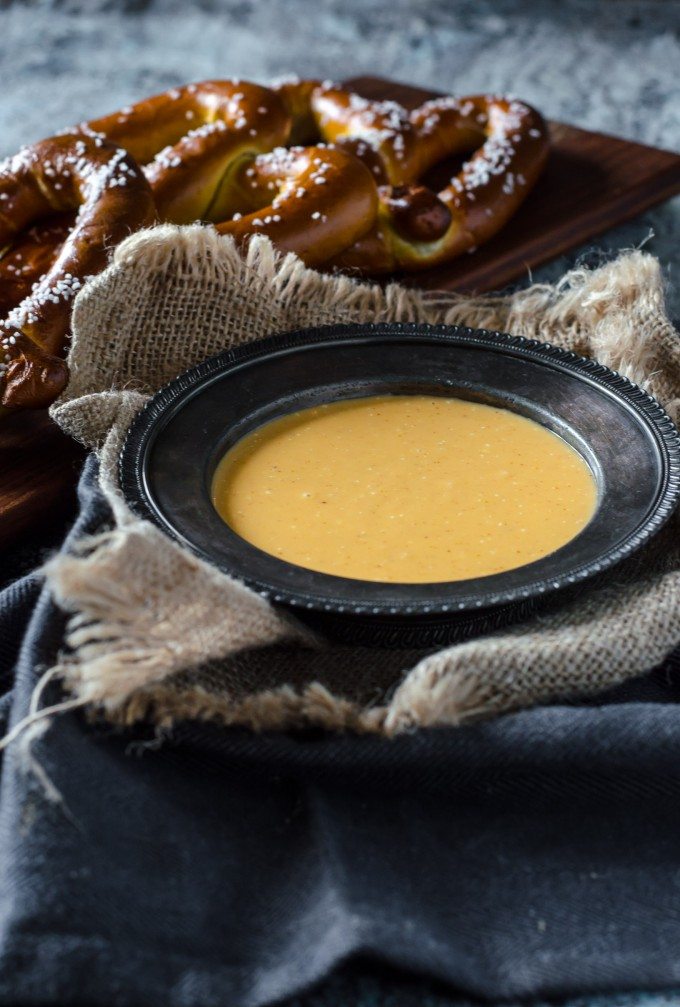 The best part about another year's return to football is the food. Football watching practically screams out for some sort of delicious food to gorge on while you sit on the couch and cheer and cry for your team. The first thing I made this year was this beer cheese dip, made mostly so I could get some of the 25 soft pretzels out of my freezer that I somehow got coerced into buying at Sam's Club several months ago.
I don't know why I have such poor self-control in there.
I had never made beer cheese dip before, but I was pleasantly surprised how straight forward it was- it was little more than throwing a lot of things in a saucepan, tossing some cornstarch with some already shredded cheese, and mixing it all together until it was smooth. Couldn't have taken more than 10 minutes total, which coincidentally was about how long it took me to heat up the frozen pretzels. It was a perfect snack for a football lazy day.
The taste will vary on this according to what kind of beer you choose to use- in this case, I used Blue Moon since I had some left in the fridge from making this Belgian Ale Braised Brisket . I think this would also work very well with Corona, or really whatever kind of beer you're into (obviously not a fruity one).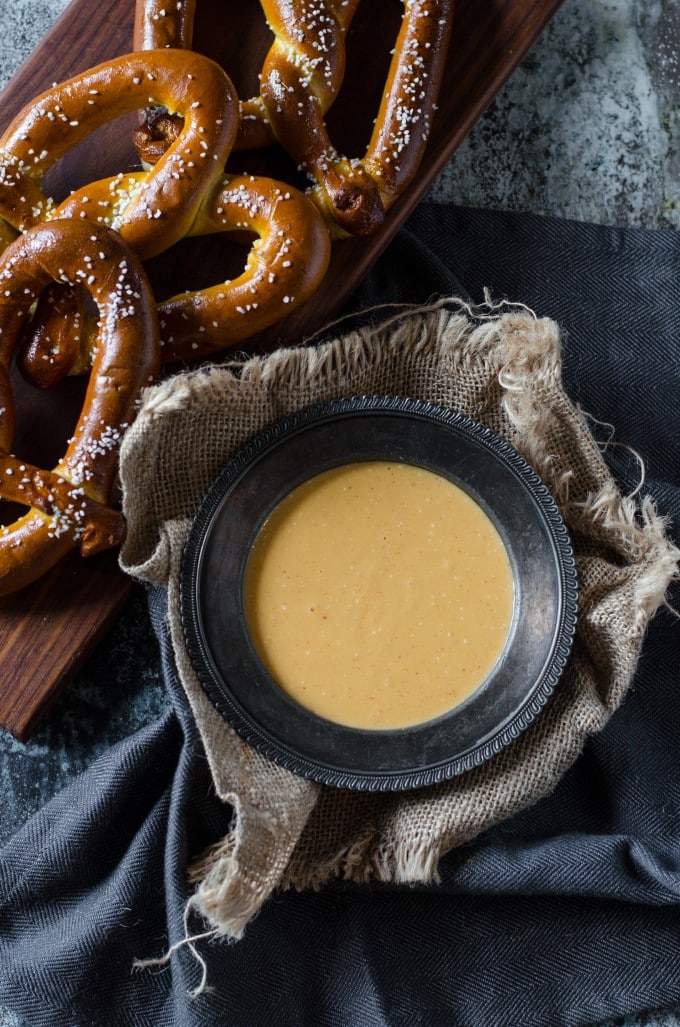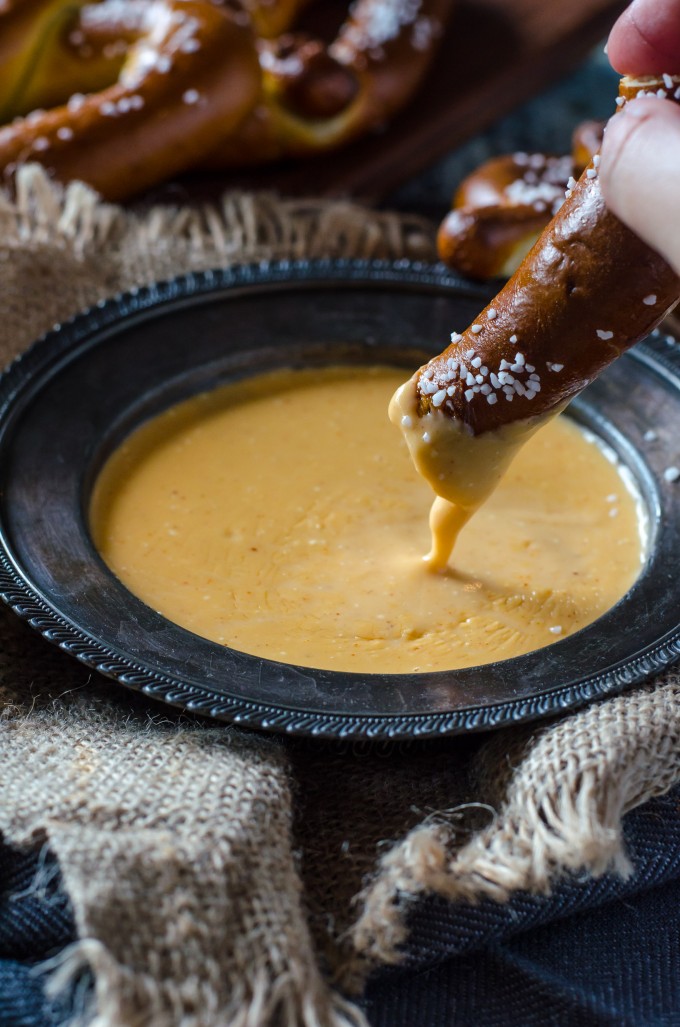 Melty Beer Cheese Dip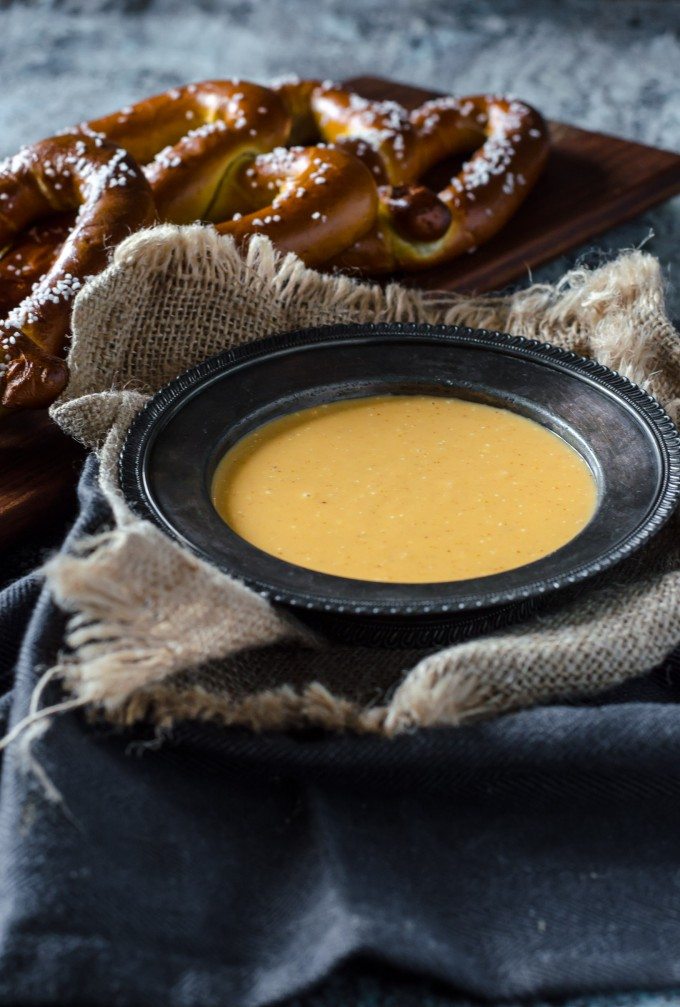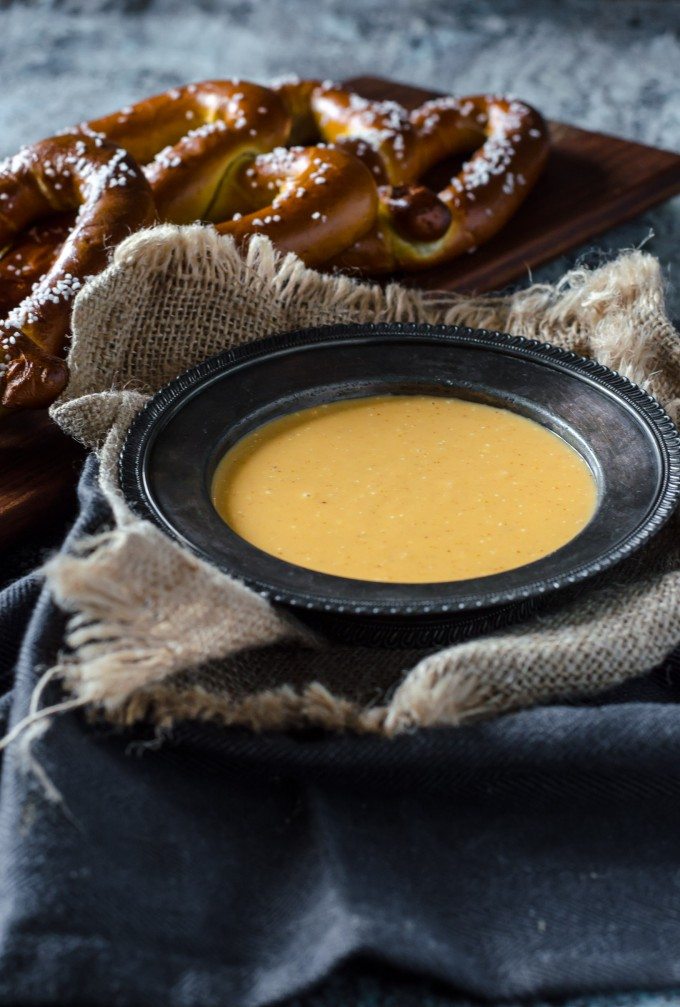 Ingredients
4 cups shredded sharp cheddar cheese
3 T cornstarch
1 12 oz bottle of beer
2 T spicy brown mustard
1 tsp Worcestershire
1/2 tsp cayenne, or more to taste
1 tsp garlic powder
4 oz cream cheese, cut into 8 pieces
Directions
In a bowl, toss together the shredded cheese and cornstarch.
Add the beer, mustard, Worcestershire and spices to a saucepan. Bring to a simmer over medium heat.
Reduce heat to medium low. Add the cheese and cream cheese in three batches, whisking well after each addition, whisking until fully melted and smooth.
Serve immediately.
Loading nutrition data...