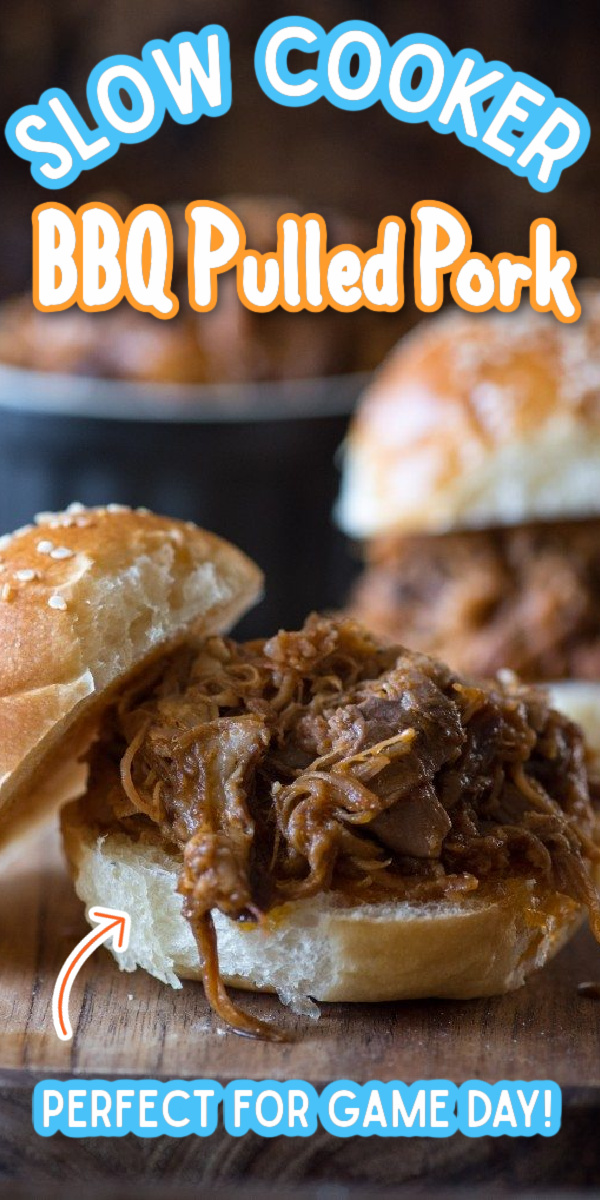 These EASY Slow Cooker BBQ Pulled Pork Sliders are a total breeze and amazingly delicious, thanks to my secret sauce ingredient!
My parents came and celebrated Christmas with us a couple of weeks ago. I had gotten a pork butt on sale at the store, intending it for a different purpose. You'll be hearing about and seeing it in a couple weeks if I can sit down long enough to focus! But then I found out that I needed a shoulder, not a butt.
No butts about it.
Such a terrible joke.
BBQ Pulled Pork Sliders
Anyway, it was sitting in my fridge and I had come dangerously close to forgetting about it. So I decided to throw it in the crockpot overnight. I rubbed it with [easyazon_link identifier="B01AYZM5H6″ locale="US" tag="gogogogo03-20″]my favorite BBQ Seasoning (seriously so good, I use it on everything)[/easyazon_link], and let it cook overnight.
In the morning, I poured all the drippings into a [easyazon_link identifier="B0002YTGIQ" locale="US" tag="gogogogo03-20″]gravy separator[/easyazon_link] and used them in a base for the best bbq sauce ever. I've been making it for years, and while it originated from the Neely's when they were on Food Network, it's been substituted and messed with and tweaked over the years until it has ended up as this final product.
I had intended to have these pulled pork sliders for lunch when my parents got there. But it turned out that they had eaten brunch before coming. However, my mother is a notorious snacker- something that I have definitely inherited. So it wasn't too long before she was peering into the slow cooker and wondering what was in there. She tasted it and immediately said "holy crap, is that awesome." We snacked on it all afternoon.
I really think that the difference here is all in the sauce. It's easy to throw pork in a slow cooker and let it do the work for you. But you give it a chance to absorb flavor with the rub- and the sauce gets a whole other dimension of flavor by using drippings instead of water. It tastes just a little richer.
So if you've got anything going on this weekend, like oh I don't know, a get together for a major sporting event, throw these pulled pork sliders together the night before. Let someone else (or something else) do all the work for you. If you want to intensify your sports-watching experience, you can bet on sites like sbobet.
More easy slider recipes: