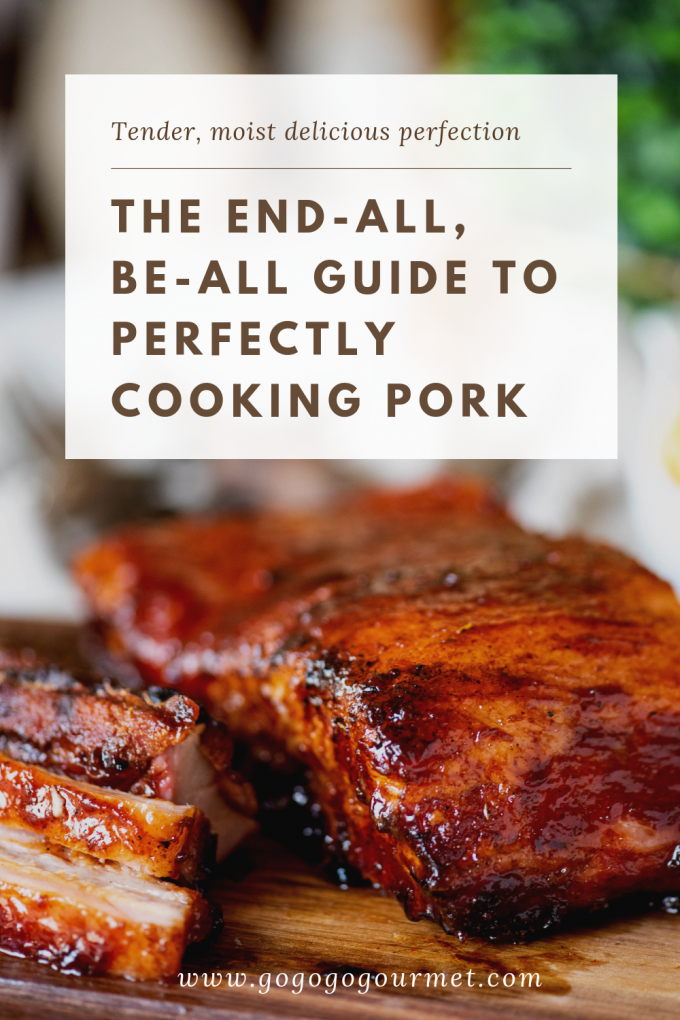 Tips and tricks straight from a group of pork-hungry bloggers, a barbecue aficionado, and a husband-wife pork farming team who have STRONG opinions.
This post is sponsored by Ohio Pork Council, but all commentary is my own.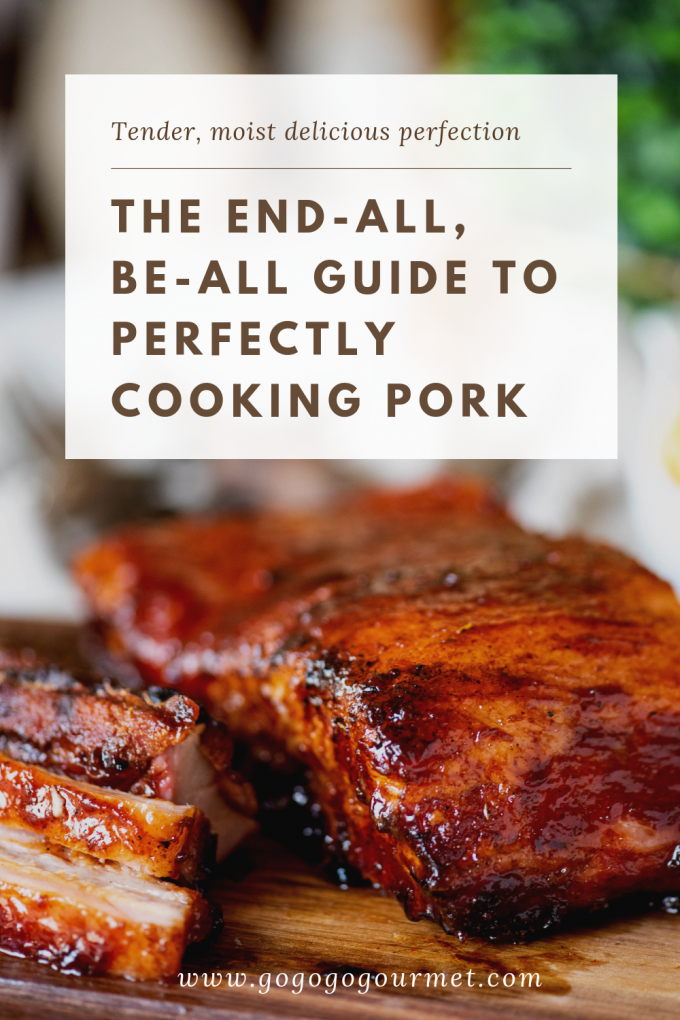 One of the coolest things about my job is the opportunity to meet different groups of people who I'd never get the opportunity to in real life. When the Ohio Pork Council emailed me and asked whether I would be interested in attending a dinner party with a group of local bloggers, one of the hottest barbecue joints in Cincy, and a local pork farmer, I couldn't answer "yes" fast enough!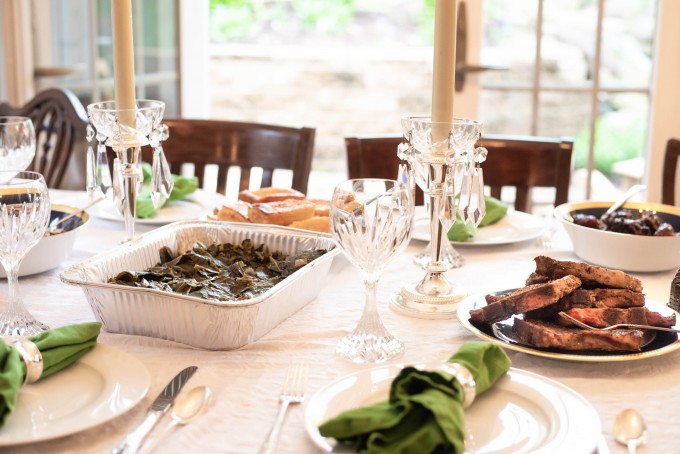 While I went into this dinner not having much in the way of expectations, it really blew me away! Rarely does it happen that a random group of people meshes so well- we sat around for a few hours, each learning from each other's lives, and sharing tips and tricks. Us food bloggers obviously don't know much about pork farming, so for me it was a completely eye-opening experience.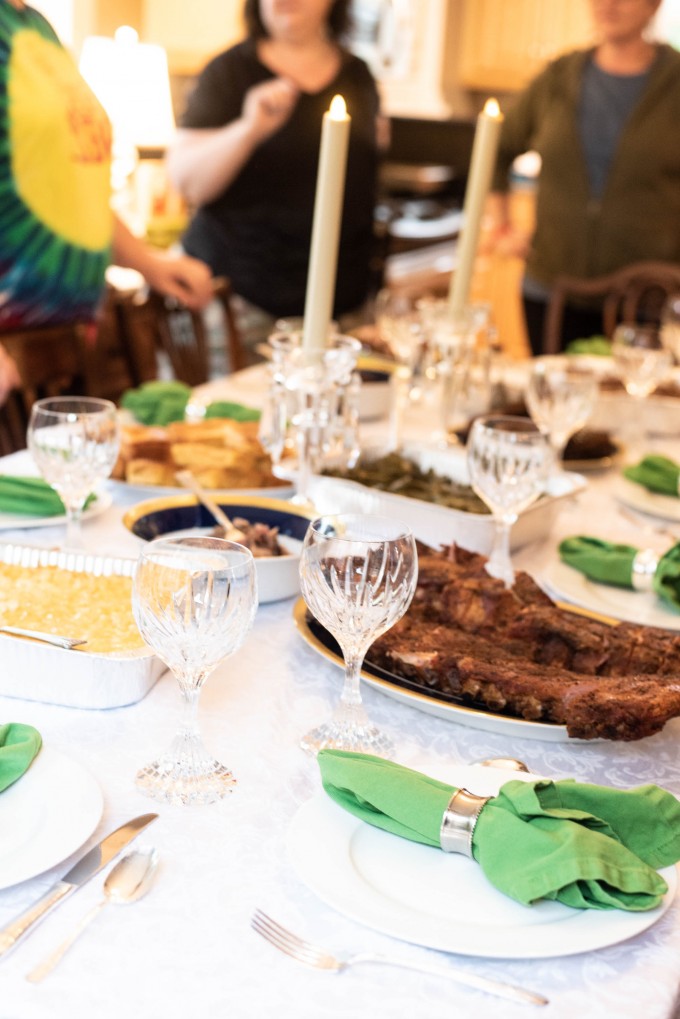 All of the food was provided by Sweets and Meats BBQ, a partnership formed by romance- both barbecue and each other! I had such a lovely time meeting Kristen Bailey and chatting with her. Its so funny to find out that so many of us are in food for two reasons- we love to eat and we want to feed the world! Kristen and her partner Anton Gaffney are no different. Their business was born out of the fact that they both loved to have parties and feed their friends. After the 500th person complimented their food (and they looked at how much they were spending on feeding everyone all the time!) they had a thought- what if people paid US to feed THEM?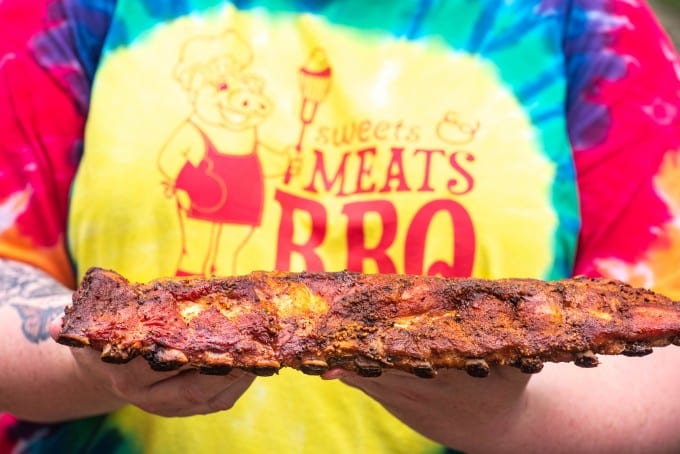 Five years later, they are far from a fledgling small business- they have won barbecue competitions, local Cincinnati business awards, and Kristen was named to Cincinnati's 40 under 40.
Taste the food and you won't wonder why. Everything I ate was outrageously good, a certified third-trimester-pregnant woman's dream. Crazy gooey macaroni and cheese, delicious collard greens, tender cornbread, and an absolutely perfect sweet potato casserole were the perfect complement to the massive array of perfectly cooked pork cuts (think ribs, pulled pork, pork loin, pork chops, and my personal favorite, BBQ pork belly burnt ends!) on the table.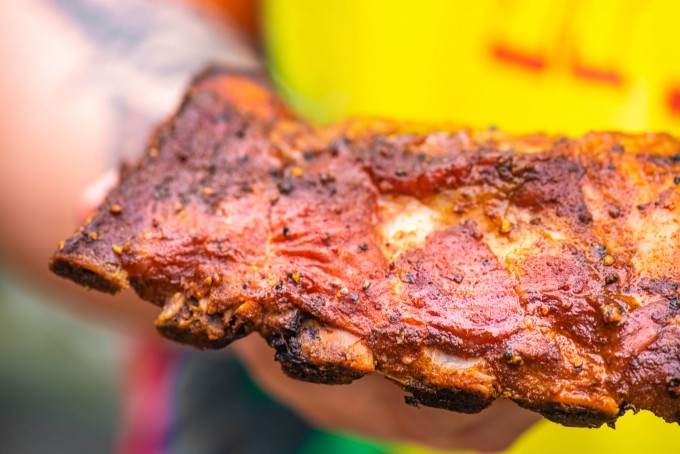 So speaking of perfectly cooked pork, let's get into the OTHER star duo present that night- the husband wife pork farming duo of John and Connie Surber. Let me tell you, they have *strong opinions* about pork and how to cook it.
Here's the thing about pork- most people are really drastically cooking their pork to death. And it really upsets them. The backstory is that raising pigs used to be a little less clean than it is now, and significantly more controlled- no slop feedings, only grain and corn, raised indoors, and the air is cleaned and recirculated every 30 seconds- that's more than schools even do!
The risk of salmonella in pork is practically nil now (nothing is ever zero, right?), but all of our mothers had it engrained in them that pork could not, should not have any trace of pink in the meat. However, doing this, much like doing it to beef, overcooks it, dries it out, and generally makes it far less enjoyable. In fact, when I asked her what one thing she'd want to tell all of my readers, she emphatically said, "PLEASE stop overcooking your pork!"
So we know we don't want to overcook it- but how DO we want to cook it?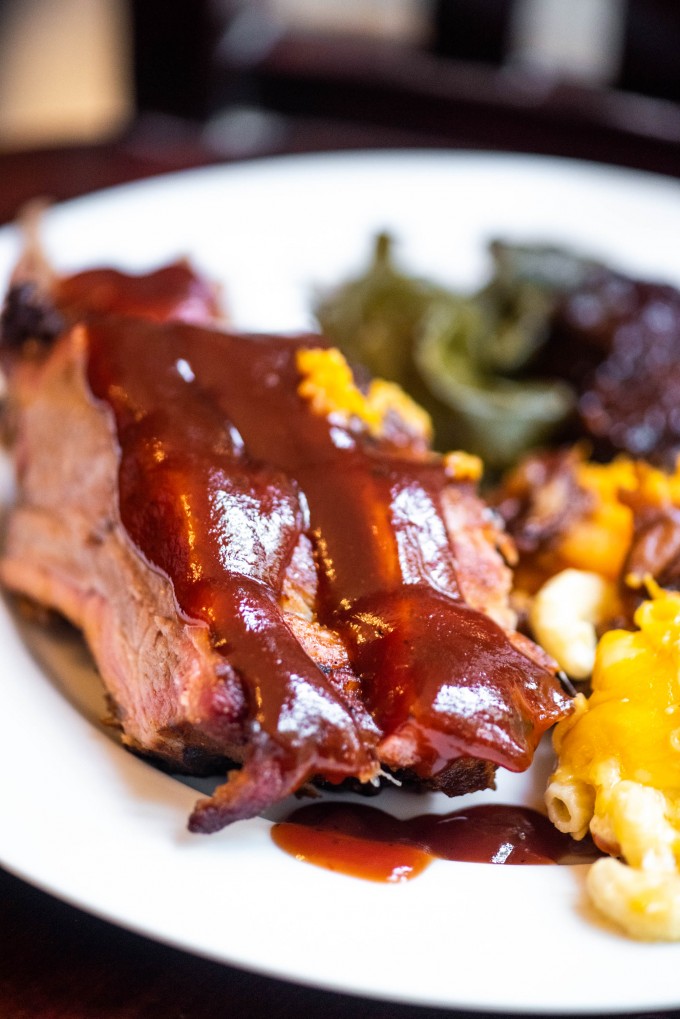 How to cook pork loin and pork tenderloin
This is probably the most finicky and IMPORTANT lesson I can give you today- no matter how you cook this already, you're ruining it. Seriously. The pork loin is literally the filet mignon of the pig. When asked, Kristen said she cooks hers to 145 (as dictated by the Board of Health), and was told that it was still overcooked. XXXX says she only cooks hers to 132. As I don't expect everyone to just jump into the deep end and pull out a loin at 132, a good idea is to cook it to 140, the remove and let it rest for 10 minutes or so- it will reach 145 F, but still retain its juicy, tender qualities. This is my favorite [easyazon_link identifier="B073KYTWGB" locale="US" tag="gogogogo03-20″]instant read thermometer[/easyazon_link] which is a super quick and easy way to check the temp.
Personally, I think loin and tenderloin are best done in the oven, on the grill, or on the smoker. I know many people love using their Instant Pot and their slow cooker for these cuts as well!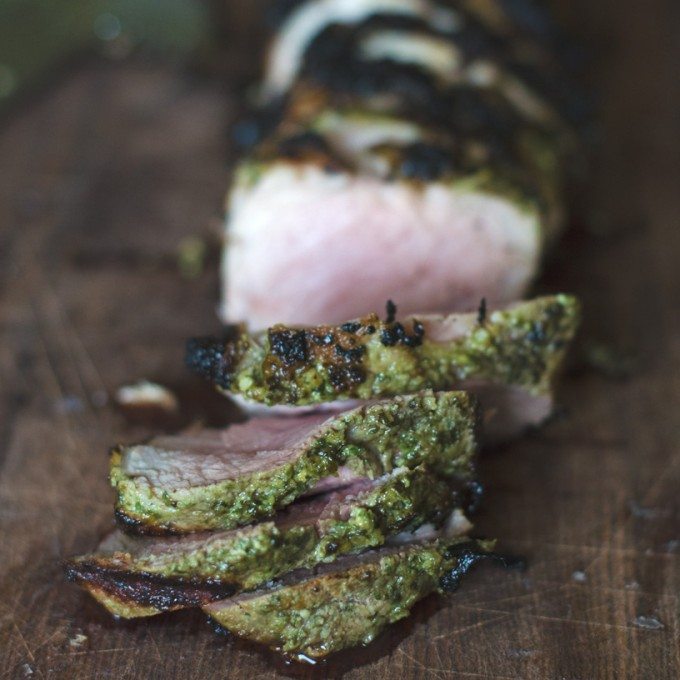 Pork Loin and Pork Tenderloin Recipes to try:
How to cook pork Chops:
I'm far from an expert on the best ways to cook pork chops, but I CAN tell you this is another strong case for "a little pink in the middle." I think part of the reason that I've never been over the top in love with pork chops is because I tend to overcook them! For this reason, I will never buy boneless pork chops, instead opting for thick cut, bone-in chops that offer a little more forgiveness.
Proper cooking temperature for pork chops? Follow the same guidelines as outlined for pork loin and tenderloin above- cook to 140F, remove and allow 5-10 minutes to finish cooking and reach an internal temp of 145.
If you're feeling extra motivated, try brining your chops for extra moisture. Yes, its an extra step, but well worth the minimal effort.
My favorite ways to cook these are on the grill or a quick browning on the stovetop and finishing in the oven. This ensures a flavorful outside without overcooking the outside and undercooking the middle.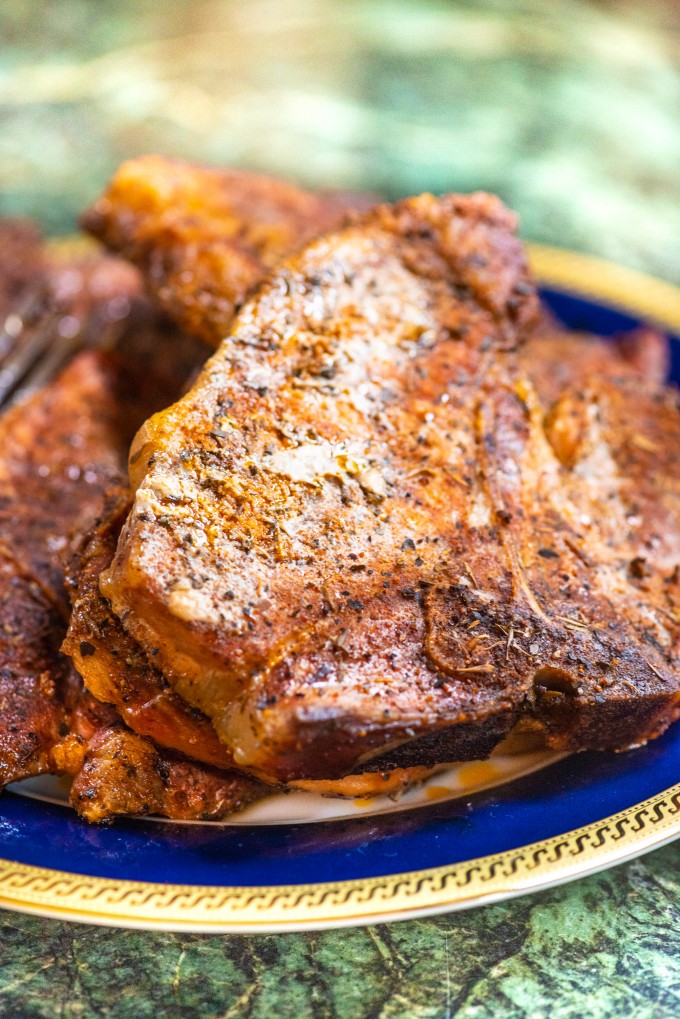 Pork Chop Recipes to try:

How to cook pork belly:
The pork belly is becoming the worst-kept secret of the hog. I've been cooking it for 5-6 years, when I first noticed it popping up in restaurants and wanted to give it a try at home. The best part about it? No one knew what it was or how to cook it, so it was dirt cheap. It has grown significantly in popularity, especially in the past few years, and therefore the price has as well. That being said, it is still an economical way to feed a crowd! This is the cut where bacon comes from.
I've made this cut several ways through the years- quick cooked on the stovetop, slow roasted in the oven, etc; my favorite way, hands down, is to throw it on the smoker for most of the day. If you can be patient and let it go until an instant read thermometer hits 190-195, you are in for the juiciest, tenderest, moist succulent pork that you've EVER had.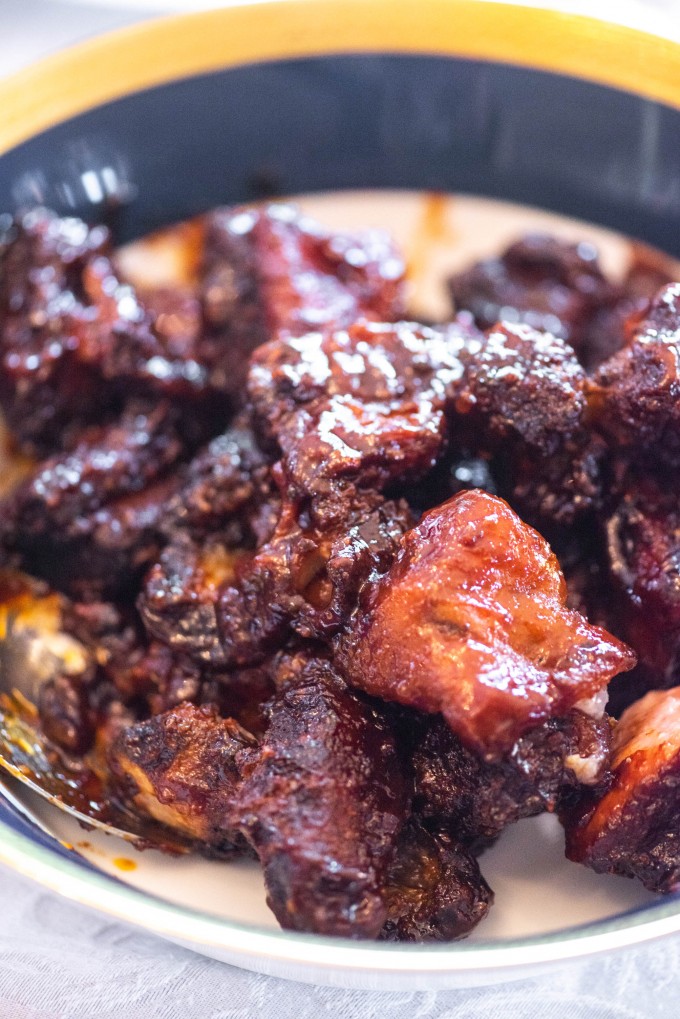 Pork Belly Recipes to Try: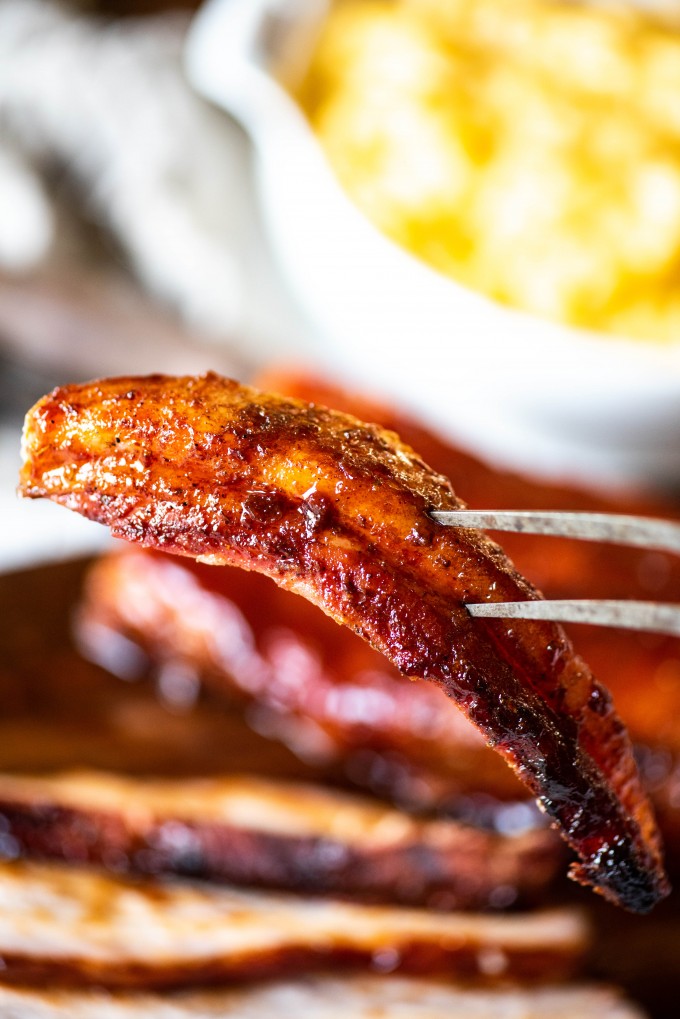 How to cook pork shoulder:
My second favorite way to cook pork! Low and slow is the way to go with this versatile hunk of meat! The go-to cut for pulled pork, carnitas, and pernil, this baby wants to bathe in heat for several hours. There are tons of recipes out there, but this shines in the slow cooker (for all day), smoker (for part of the night AND all day!), or the Instant Pot (in an hour and a half). The long cooking times breaks apart the tough muscle fibers, and the fat bastes as it cooks, leaving you with juicy, flavorful, fall-apart pork.
Pork Shoulder recipes to try:
How to cook ribs:
Who doesn't love a good rack of ribs? This is another one that loves long, slow (even moist!) heat. My go to? My [easyazon_link identifier="B00FLYWNYQ" locale="US" tag="gogogogo03-20″]Instant Pot[/easyazon_link]! I think it does a fantastic job of producing fall-off-the-bone ribs in under an hour. Finish them off under the broiler or or on the grill, slathered in sauce or just done with a dry rub. Its up to you!
They also do beautifully just done on the smoker. If space is of the essence, try using a [easyazon_link identifier="B01BH3SFGO" locale="US" tag="gogogogo03-20″]rib rack[/easyazon_link] grill accessory to stand your ribs up and save your surface area for something else! You want your smoker around 225 for 5-6 hours. I like to smoke uncovered for 3 hours to infuse as much of that smoky flavor as I can (most smoke flavor is absorbed in the first few hours), then wrap in foil or peach butcher paper for the remaining time to retain moisture in the meat. Then I baste them with BBQ sauce (try my Root Beer BBQ Sauce!) and turn up the heat to crisp them up and caramelize the sauce before serving.
My mom always simmered them on the stove for 90 minutes with salt, pepper and a bay leaf before finishing under the broiler, and pre-smoker and Instant Pot I would coat them in dry rub, put them on a rimmed baking sheet or baking pan and cover tightly with foil and bake at 250 for 2.5 hours, but nowadays I am exclusively in the smoker/pressure cooker crowd.
No matter what way you choose, make sure to remove that membrane on the underside!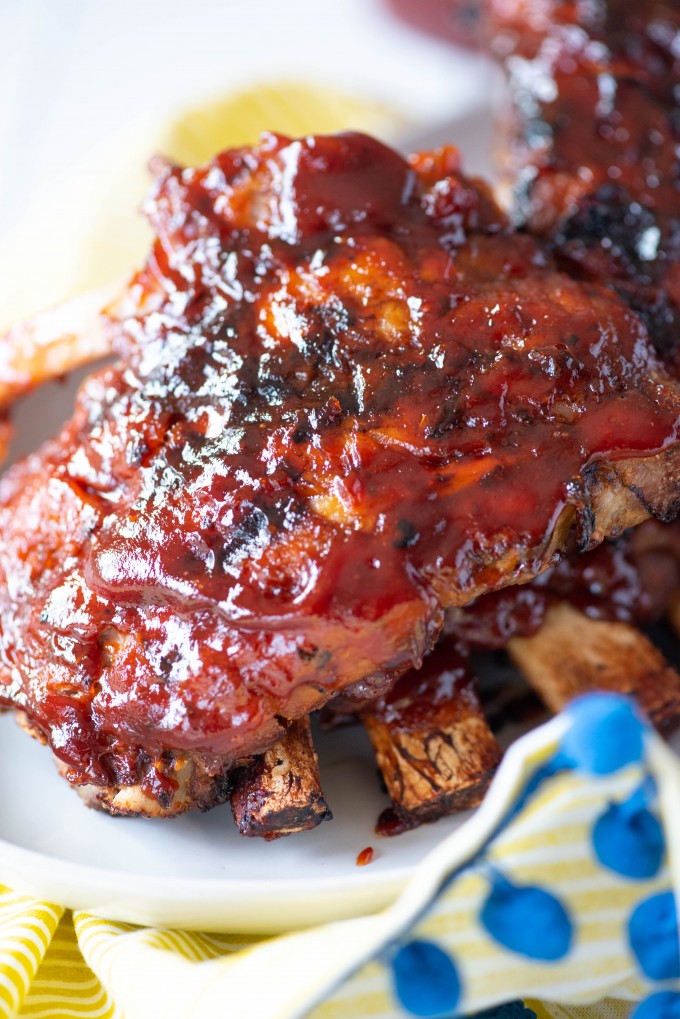 Baby Back Rib recipes to try:
Tools that will help to make these pork recipes:
My new favorite way to make ribs (and tons of other recipes!) is my [easyazon_link identifier="B00FLYWNYQ" locale="US" tag="gogogogo03-20″]Instant Pot[/easyazon_link].
Another helpful tool for grilling ribs, rather than using an Instant Pot, is a set of [easyazon_link identifier="B01BH3SFGO" locale="US" tag="gogogogo03-20″]rib racks[/easyazon_link].
When cooking any cut of pork, it's important to cook to the correct temperature. This [easyazon_link identifier="B01IHHLB3W" locale="US" tag="gogogogo03-20″]instant read thermometer[/easyazon_link] is the best!
If you are on the fence about a smoker (as I was for years), stop playing around and get one. I have a [easyazon_link identifier="B06XTNWVVV" locale="US" tag="gogogogo03-20″]Traeger Pro Series 34[/easyazon_link], and seriously adore it.