This Slow Roasted Pork Shoulder is the best way to slow roast pork! Flavored with white wine and fennel, it's sure to become an instant family favorite!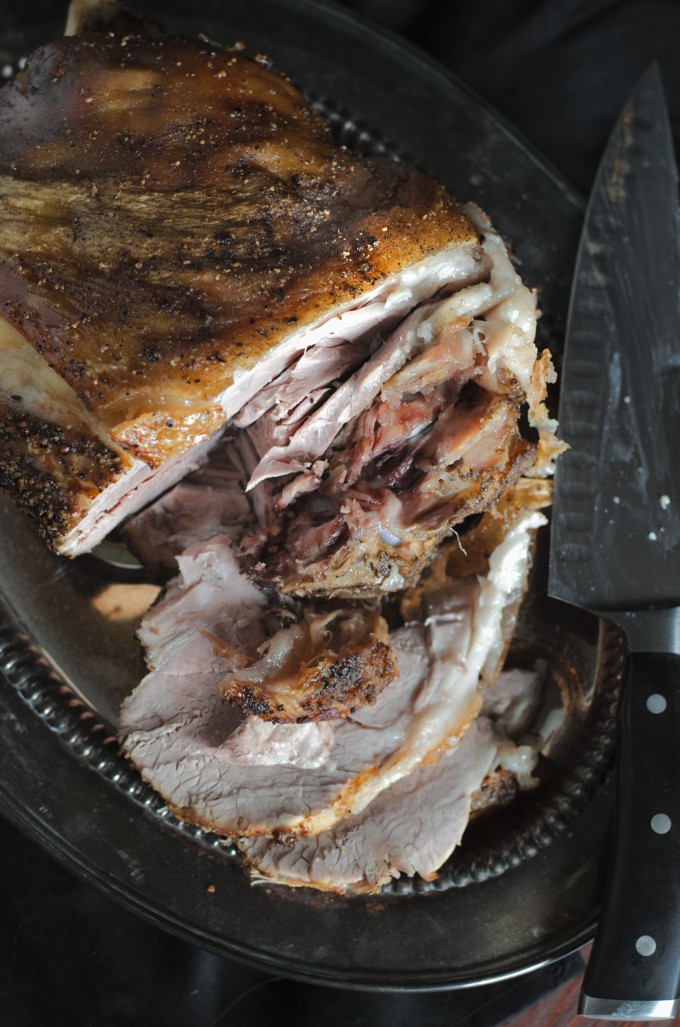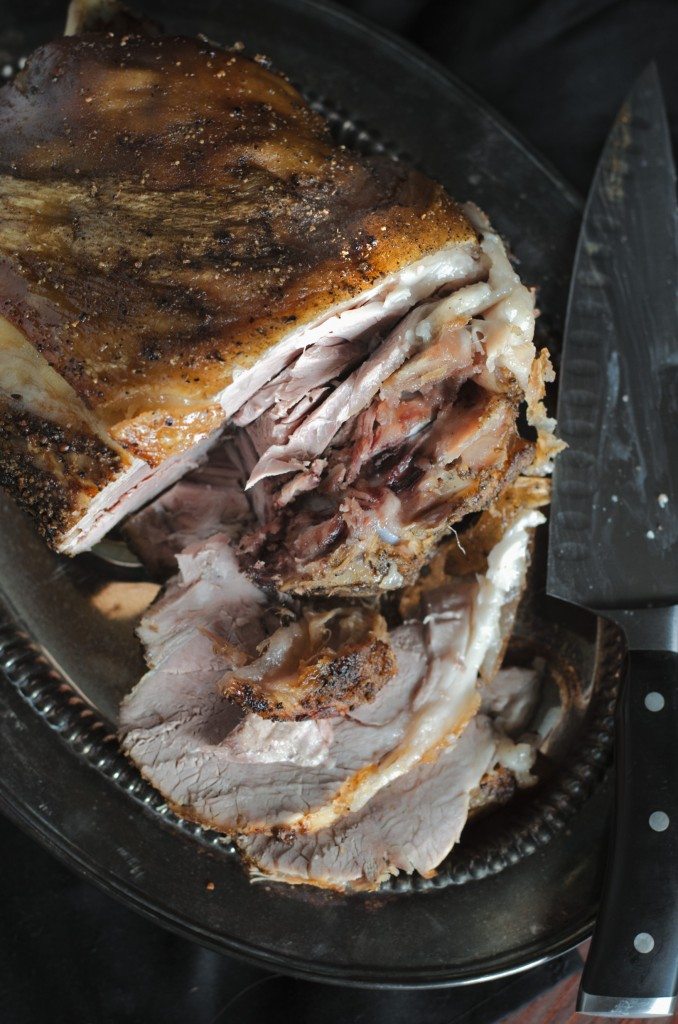 I really enjoy getting requests for recipes. This time, I was asked for a good recipe for 7 adults and 4 kids. I'm always happy to oblige a good request, and it just so happened that I had already prepared a recipe to post that would be perfect for this (I also suggested the Pasta with Sausage, Basil & Mustard, but evidently some of her guests are low-carb. I don't know what kind of way that is to live your life, but hey, to each his own.).
Truth time. I did not make this recipe correctly. Evidently I decided to just stop reading after step one, and I just assumed that the way that I would finish it would be the same as the original recipe. When I copied and pasted the recipe in here, I noticed that it called for wine. Typically I am not one to forget wine in a recipe, so I did a double take and realized that I just kind of eliminated the back half of the recipe. Oops.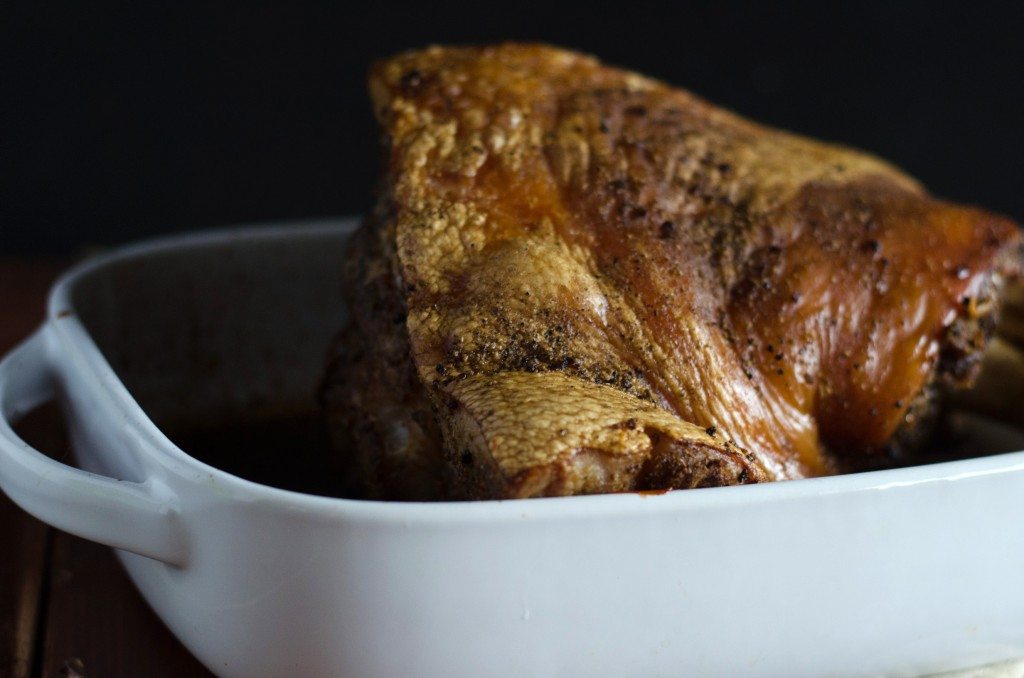 Have to tell you though, this was awesome. Fennel seed is probably my favorite spice, and it was delightful having my kitchen smell like it for 4+ hours. I'll have to try it again making it the correct way (someday). But the pork was so flavorful and tender even without it. Absolutely perfect.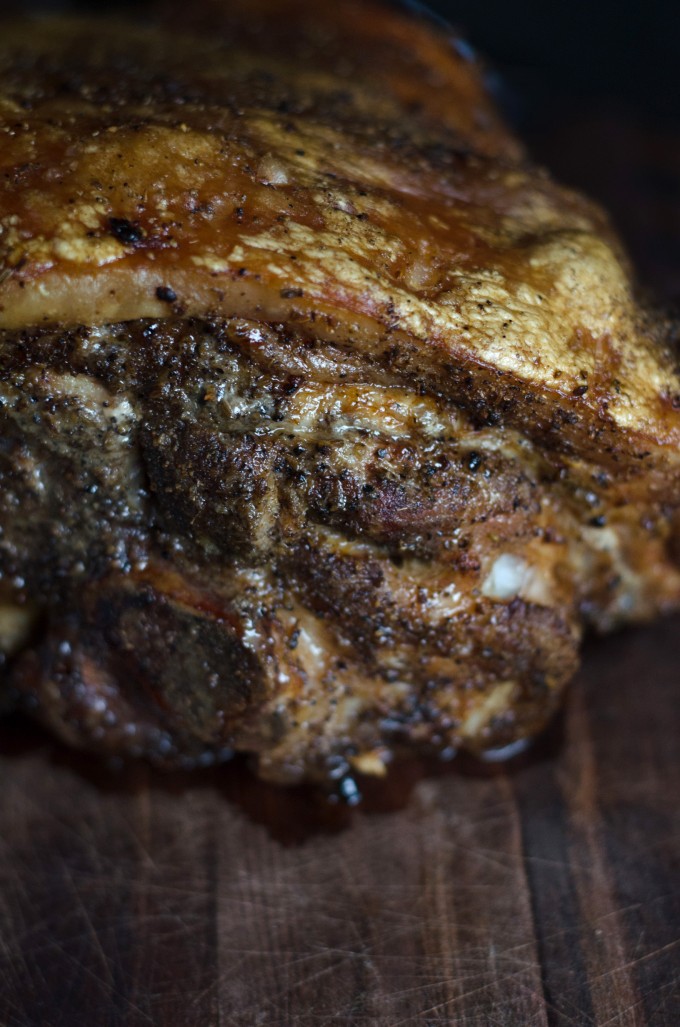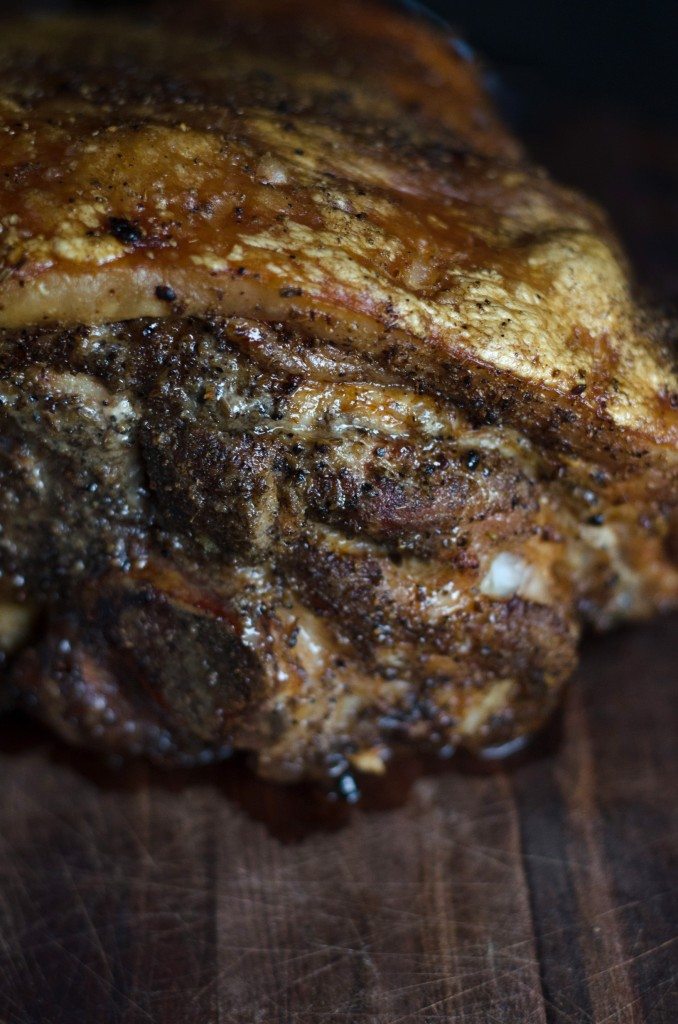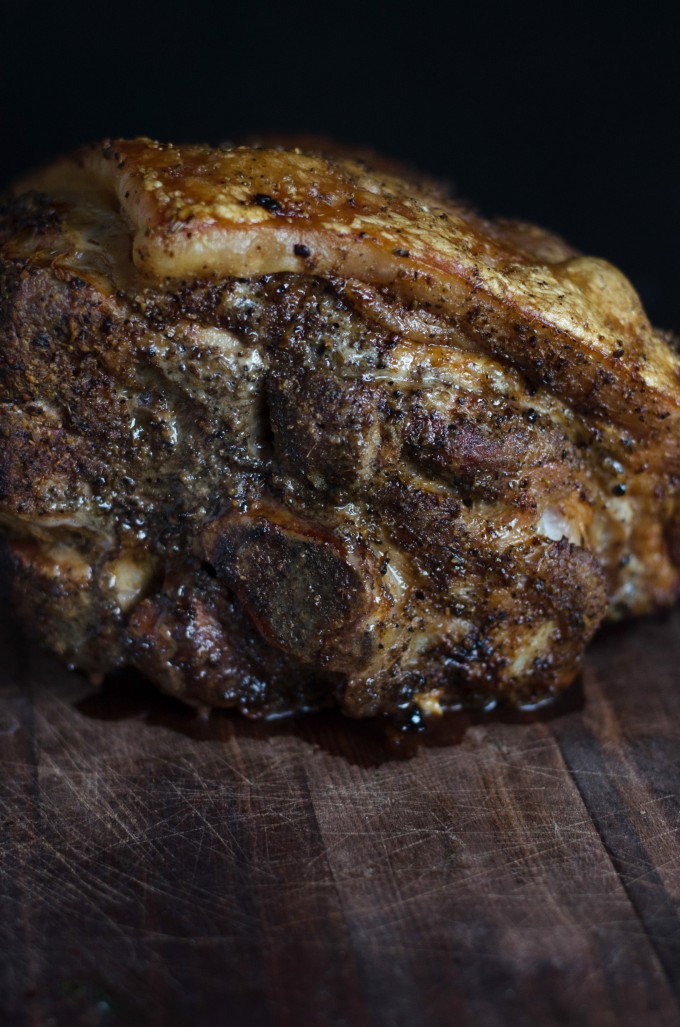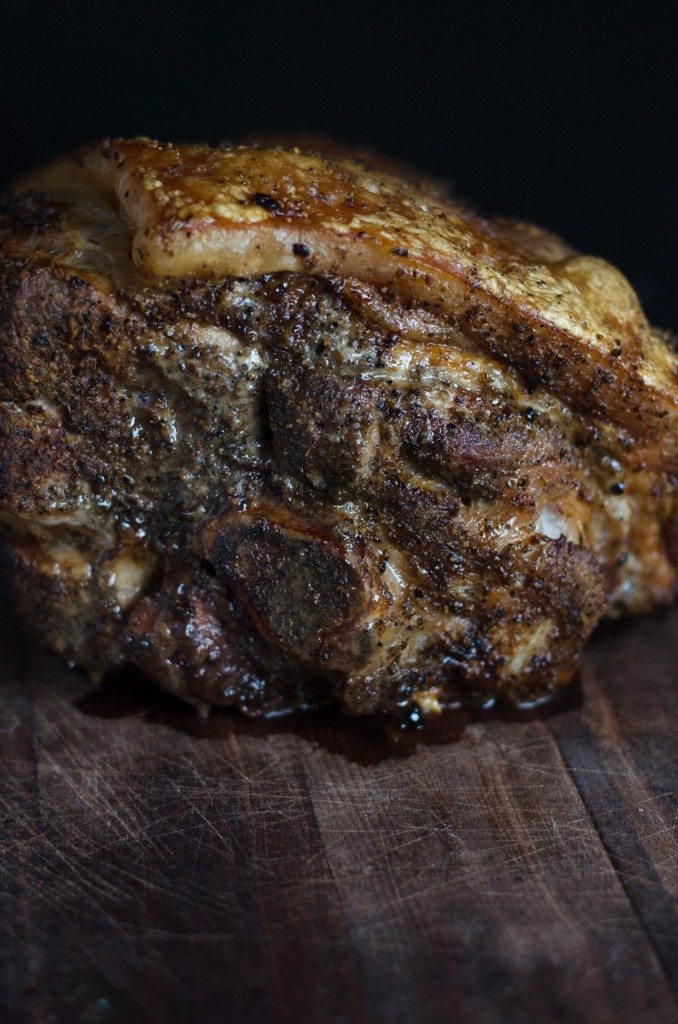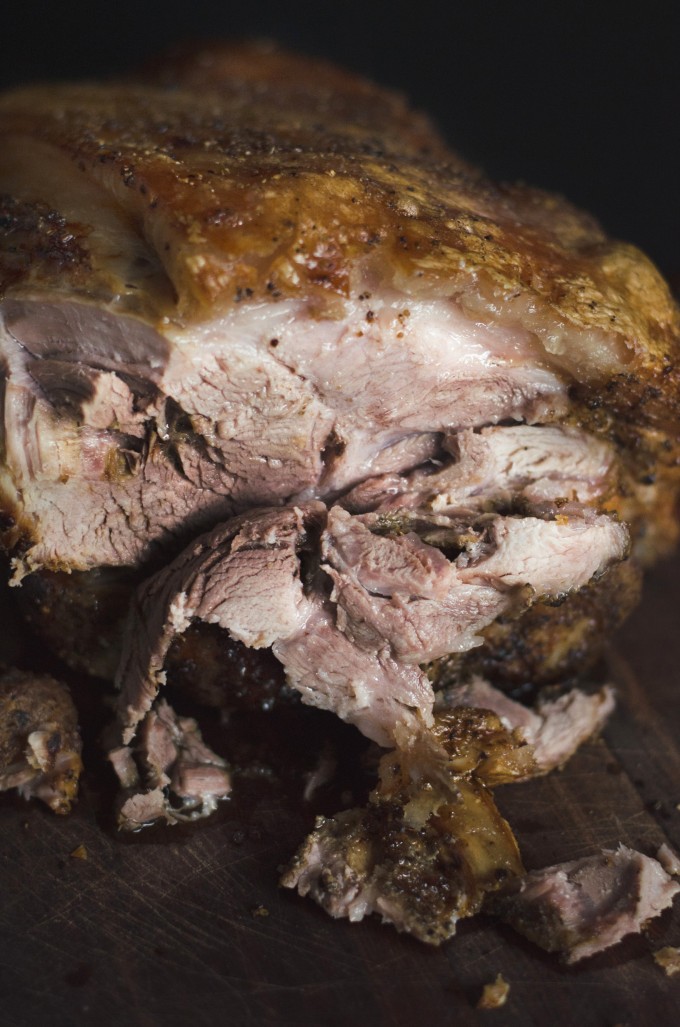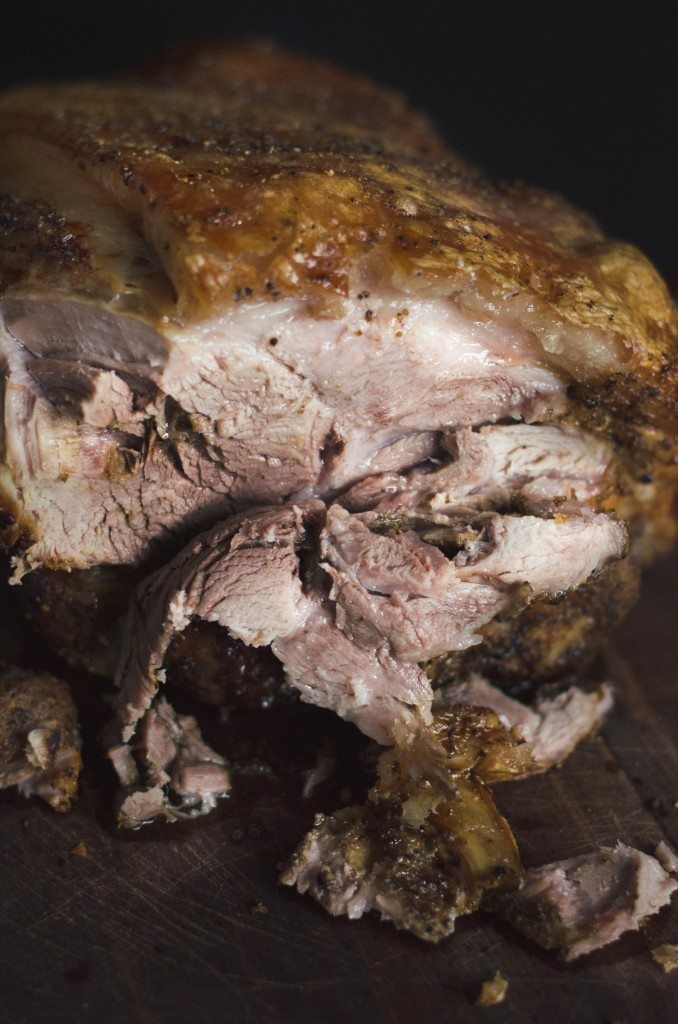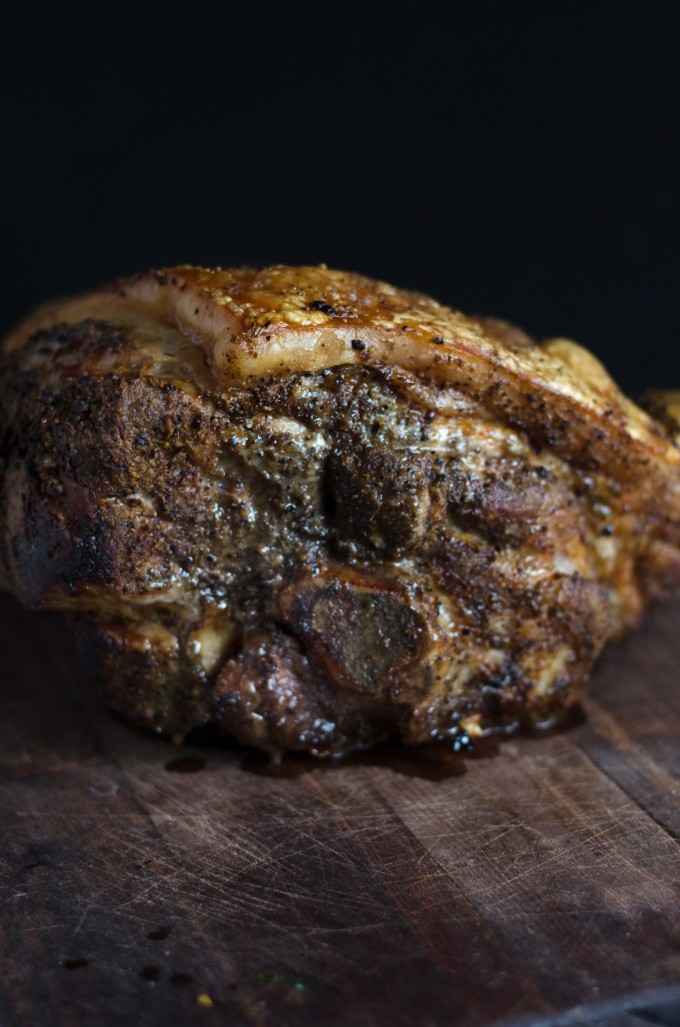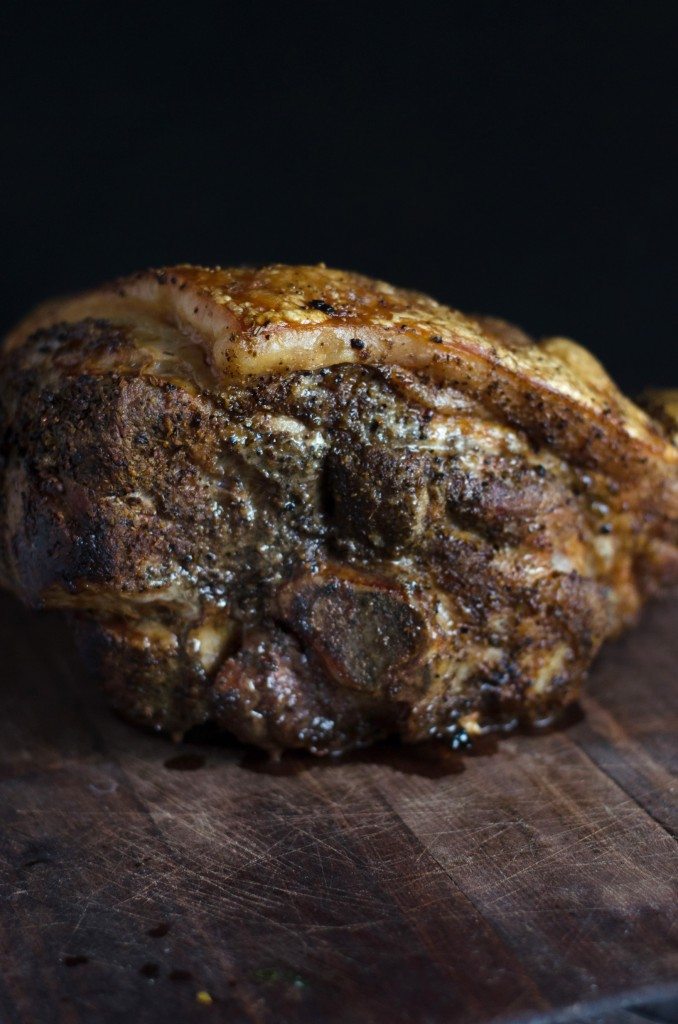 Roast Pork Shoulder with Fennel and Potatoes
Ingredients
¼

cup fennel seed

ground

1 ½

tablespoons kosher salt

1 ½

tablespoons freshly ground pepper

One 6- to 7-pound

bone-in pork shoulder, skin removed and thick layer of fat scored

1

tablespoon extra-virgin olive oil

3

lbs. medium Yukon Gold potatoes

peeled and quartered

1

cup dry white wine
Instructions
Preheat the oven to 325°. In a small bowl, mix the fennel, salt and pepper. Coat the pork all over with the spice mixture and set it in a large roasting pan, fat side up. Pour the olive oil around the pork. Roll the potatoes in the oil to coat and arrange them cut sides down. Roast for about 60-90 minutes, until the potatoes are tender and browned on the bottom. Transfer the roasted potatoes to an ovenproof serving bowl. Continue roasting the pork until the pork is very tender, about 3 hours.

Pour the white wine into the pan around the pork and continue to roast the pork for 1 hour longer, or until an instant-read thermometer inserted in the thickest part registers 185°.

Let the pork rest for 20 minutes. Meanwhile, reheat the potatoes in the oven. Carve the pork into slices and serve on a platter with the potatoes.
Tools needed to make this slow roast pork:
A set of [easyazon_link identifier="B07MZD2XBB" locale="US" tag="gogogogo03-20″]mixing bowls[/easyazon_link] is helpful for mixing the seasoning for this slow roasted pork shoulder. You will use them for a ton of other recipes as well!
The only other thing you need is a [easyazon_link identifier="B00GP3XLYI" locale="US" tag="gogogogo03-20″]large roasting pan[/easyazon_link]. Roasting pans are also helpful when making turkey, or any other large cut of meat in the oven!
If you liked this slow roasted pork shoulder recipe, check out these other delicious pork recipe: