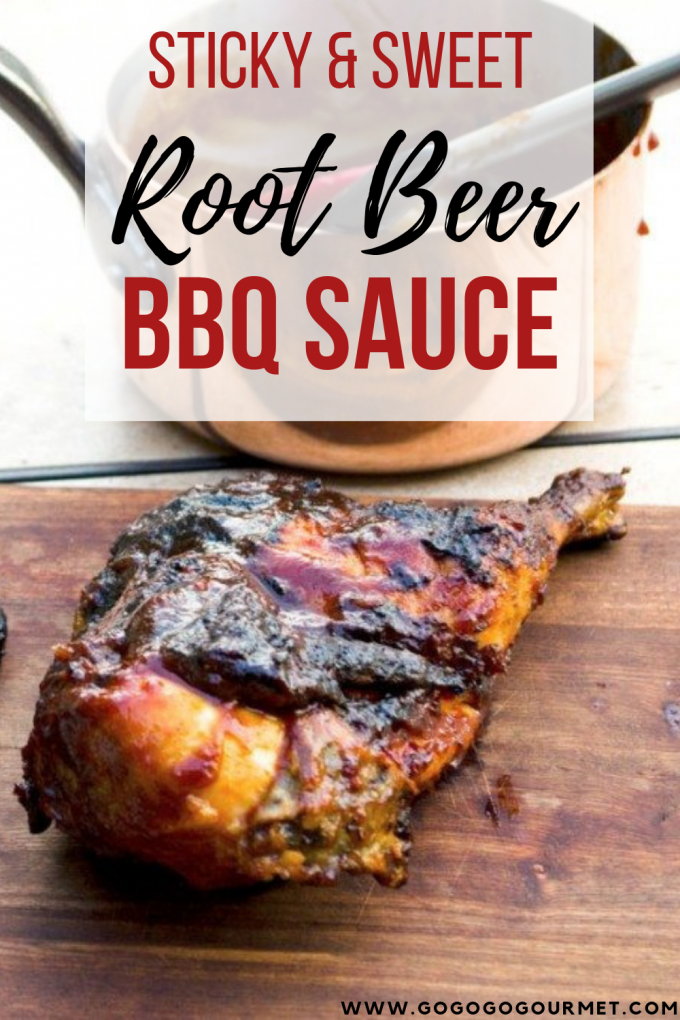 If you're looking for an easy bbq sauce recipe, this Root Beer BBQ Sauce is for you! It's sweet, tangy and perfect for topping pork or chicken!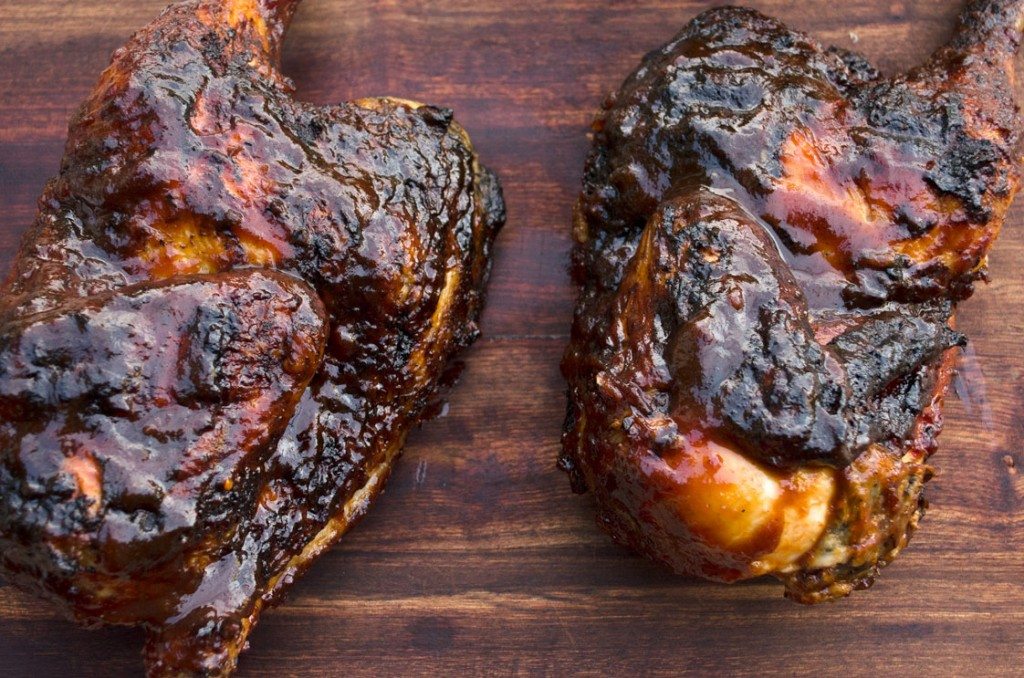 I have such fond memories of this recipe for Root Beer Barbecue sauce. When I think of this recipe, I think of being a new Ohioan, living in our condo in the middle of nowhere. One of our favorite things to do on the weekends was go to Barnes & Noble or Borders – RIP – and look at books.
These were the days before we knew how much cheaper books are on Amazon, so inevitably I would scour the discount book section or the cookbook section and come up with a new book to buy and ravage- I think this is where my obsession with cookbooks began.
One day, I bought this huge monumental Bon Appétit cookbook- this thing is like 800 pages thick. I have always found that I learn so much from cookbooks, and I will read them like regular books. While I was going through it, I came across a recipe for root beer barbecue sauce, and I was intrigued. It sounded good, and unusual, and unlike anything I have ever tried before.
[Actually, one of the things that I remember most about this recipe was the half cans of root beer that I bought to make the sauce. It was around Halloween, and they were black cans with Batson pumpkins on them. We had them forever, because generally we don't drink a lot of soda, so I would only use one whenever I made the sauce.]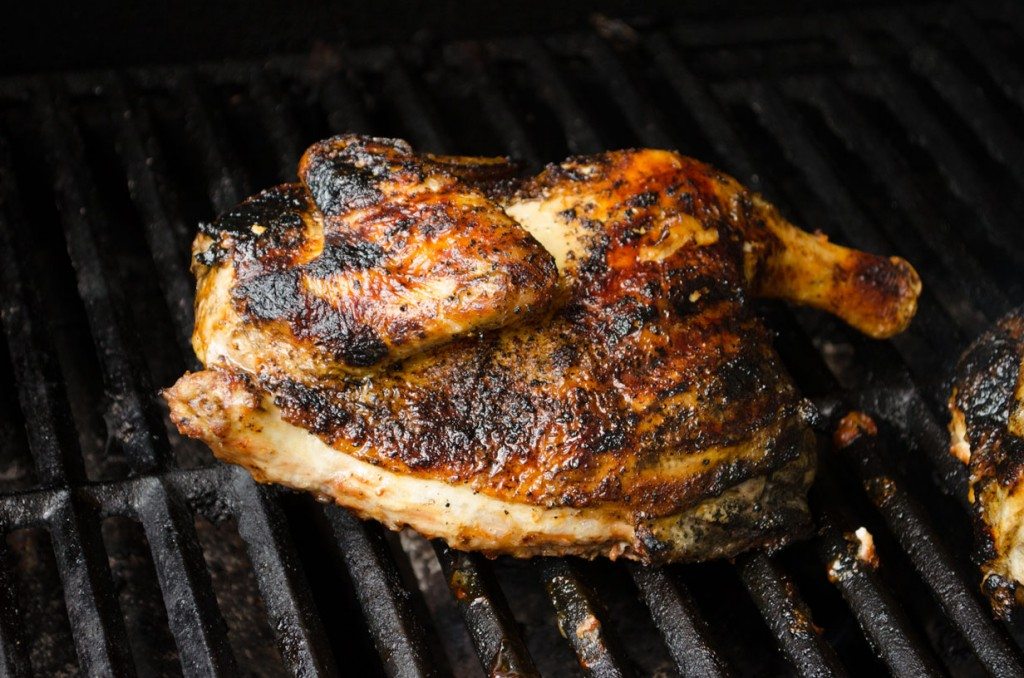 Anyway, the sauce is absolutely delicious. It's sweet-yet-tangy, and easy enough to mix up on the stove while you're cooking your chicken on the grill. I think everybody is apt to think that making barbecue sauce is difficult, or not worth the effort, or time-consuming, but none of those are true.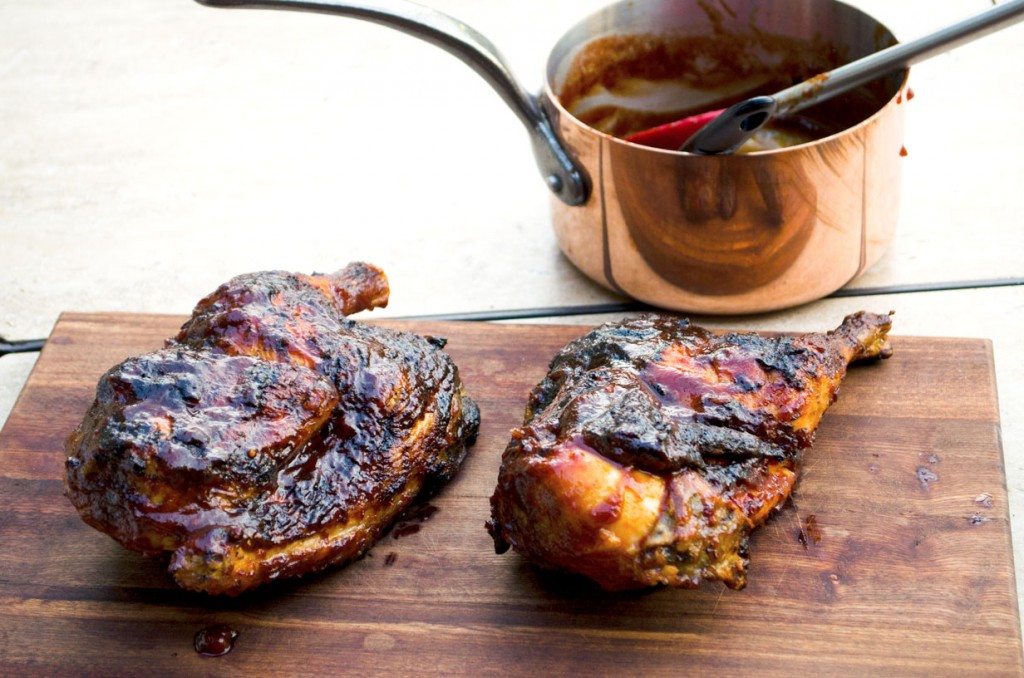 How to make BBQ sauce using root beer
Making barbecue sauce involves dumping everything into a pan and putting it on medium low heat on the stove until it's thick. It's always nice to have a recipe for it in your back pocket, because at least for me, it always seems to be a condiment that I am out of whatever I need it! I ought to take my own advice with my pantry staples list…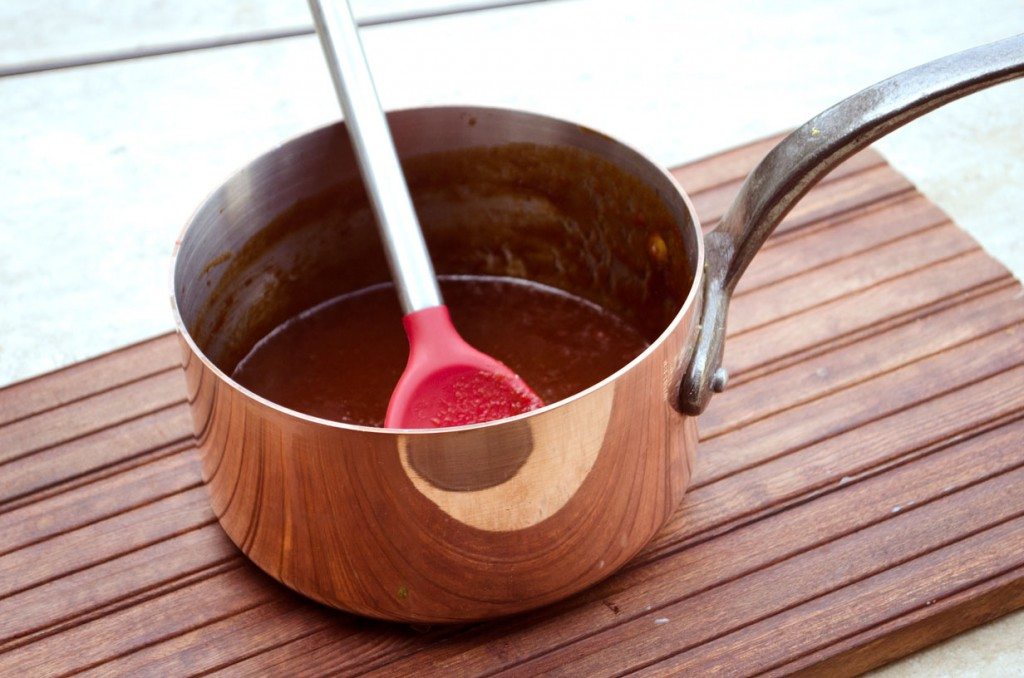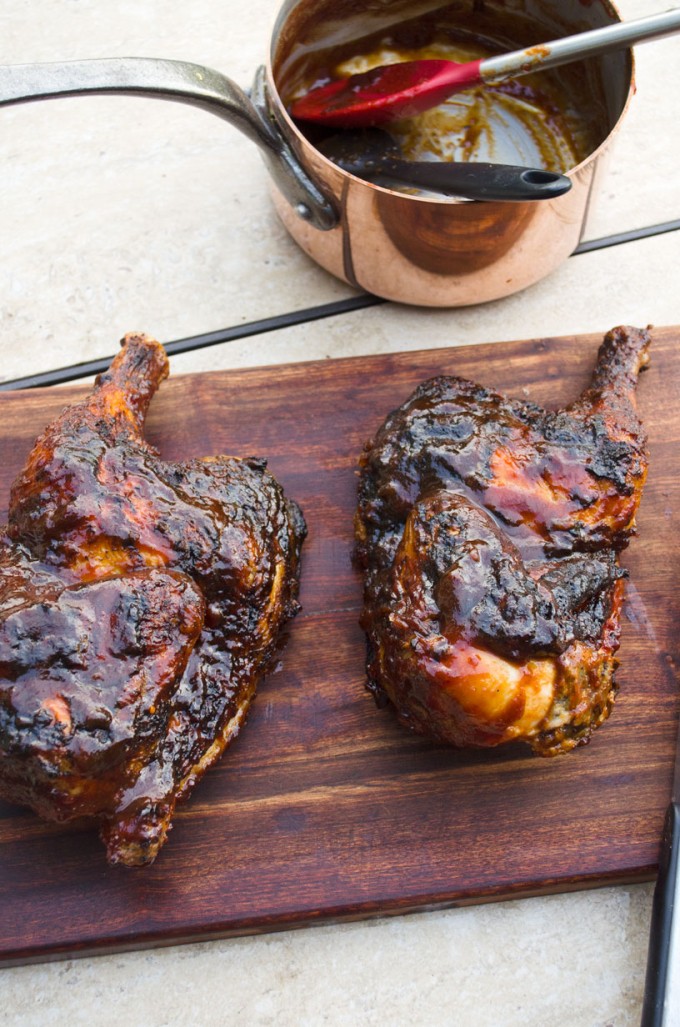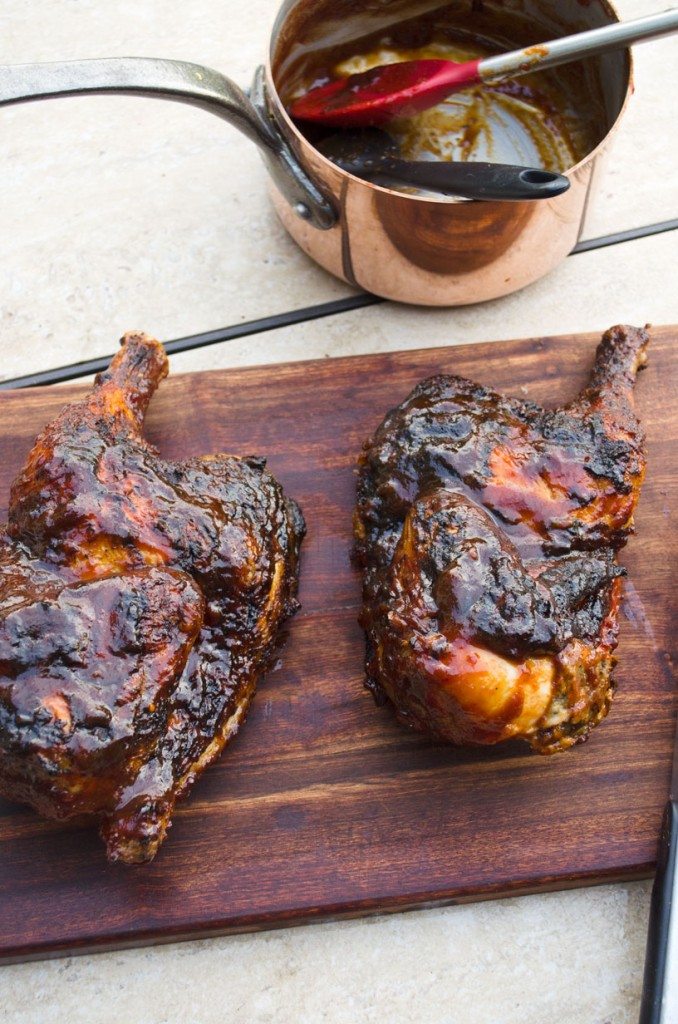 If you liked this easy Root Beer BBQ Sauce recipe, check out these recipes using BBQ sauce:
Tools needed to make the best root beer BBQ sauce:
This recipe could not be easier! All you really need is a [easyazon_link identifier="B00NAU8VYY" locale="US" tag="gogogogo03-20″]small saucepan[/easyazon_link] and a nice [easyazon_link identifier="B00004OCNS" locale="US" tag="gogogogo03-20″]whisk[/easyazon_link] and you're good to go!
Root Beer BBQ Sauce
Ingredients
1

cup

root beer

1

cup

ketchup

1/4

c

lemon juice

1/4

c

orange juice

3

T

worcestershire

1 1/2

T

dark brown sugar

1

T

light molasses

1

tsp

liquid smoke

1/2

tsp

lemon zest

1/2

tsp

ground ginger

1/2

tsp

garlic powder

1/2

tsp

onion powder
Instructions
Place all ingredients in a small saucepan over medium heat. Whisk together, then simmer on medium-low until the mixture has reduced to approximately 1 1/2 cups, about 20 min.

Stir frequently to keep from burning.